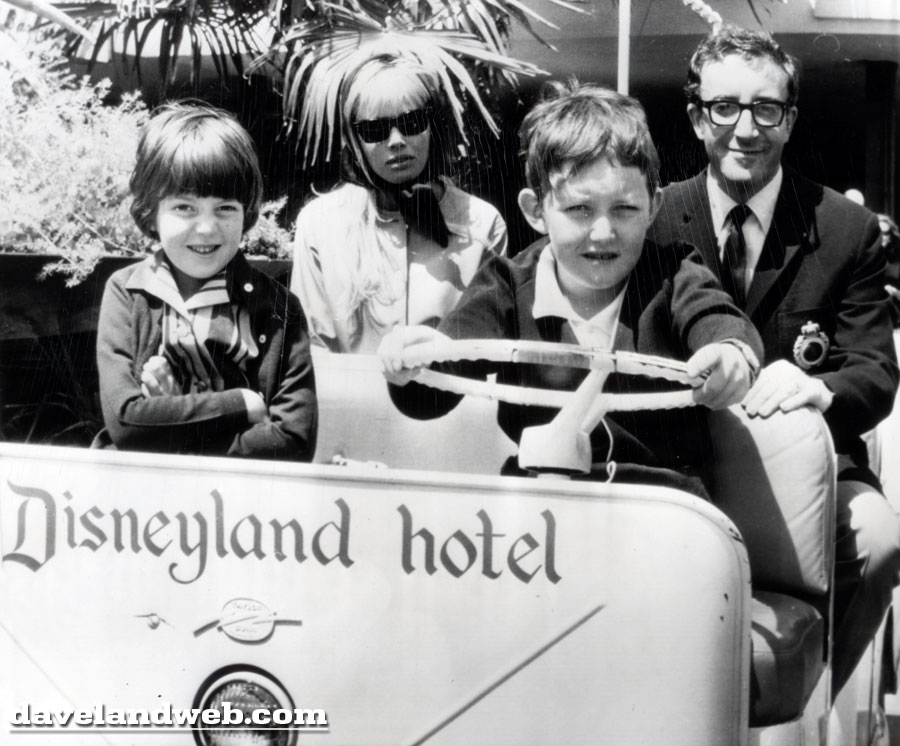 47 years ago, comedian Peter Sellers (best known for "Dr. Strangelove" and "The Pink Panther") visited Disneyland with his wife at the time, Britt Eklund (the marriage lasted a total of 4 years), and his kids. This wire photo shows them in the Disneyland Hotel vehicle, ready for a fun day at the park.
ANAHEIM, Calif., April 7—SELLERS ON OUTING BEFORE HEART ATTACK—This picture of British actor Peter Sellers, critically ill in Hollywood of a heart attack, was made last Saturday as he and his bride, Swedish actress Britt Eklund, began a visit through Disneyland with Sellers' children by a former marriage, Sarah, 4, and Michael, 8. Sellers was stricken early yesterday.
Apparently, Sellers had approximately 13 heart attacks that spring, and eventually was given a pacemaker in 1977. He passed away in 1980, shortly before he was about to undergo surgery.
See more vintage & current Disneyland Hotel photos at my regular website.