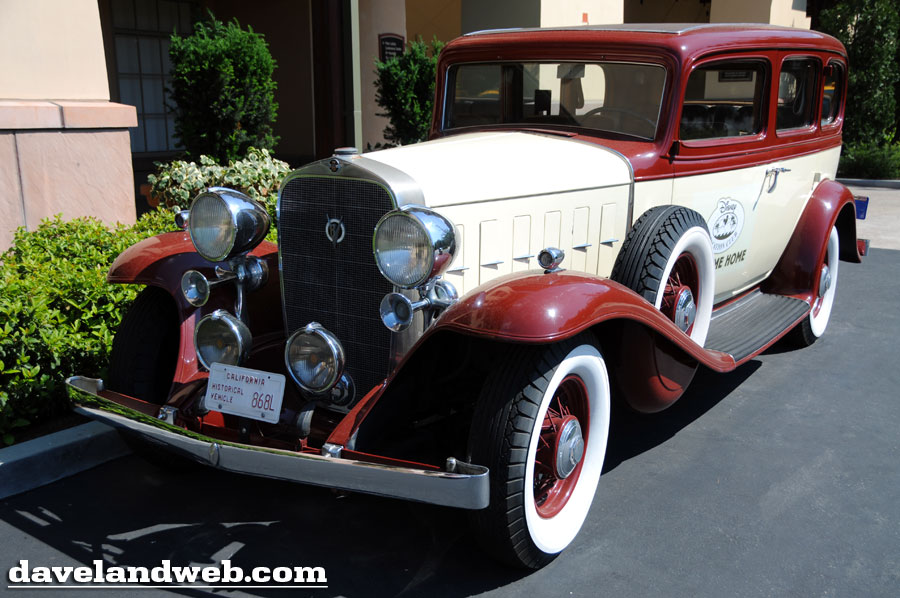 Normally I wouldn't visit the park on a Saturday smack-dab in the middle of Spring Break, but the occasion of my niece being in town warranted an unscheduled visit. Walking in, I cut through The Grand Californian Hotel and noticed that the 1932 Cadillac that has always been out front has been repurposed as an advertisement for the Disney Vacation Club. This car has previously been seen in the TV shows "Charmed" and "The X-Files" as well as the movies "O Brother, Where art Thou?" and "The Two Jakes."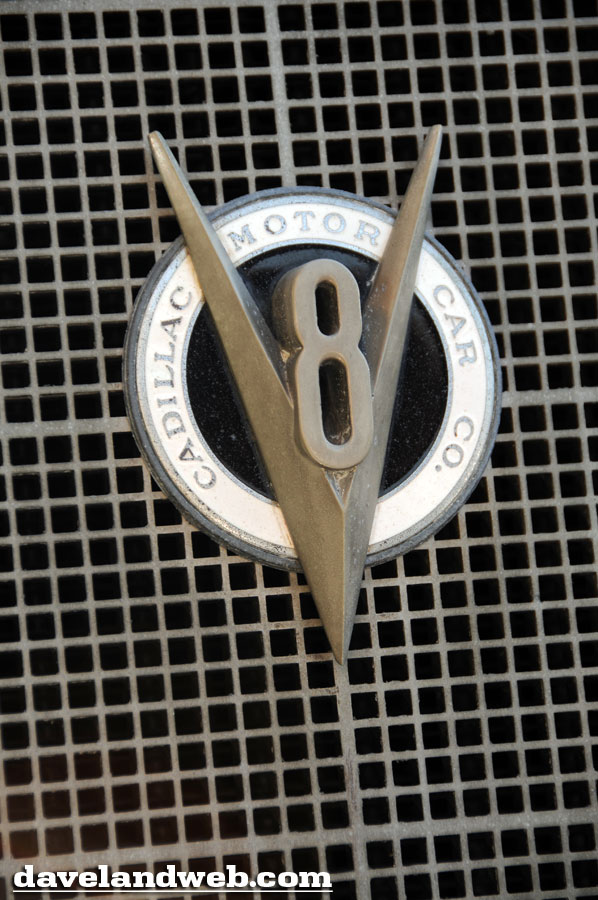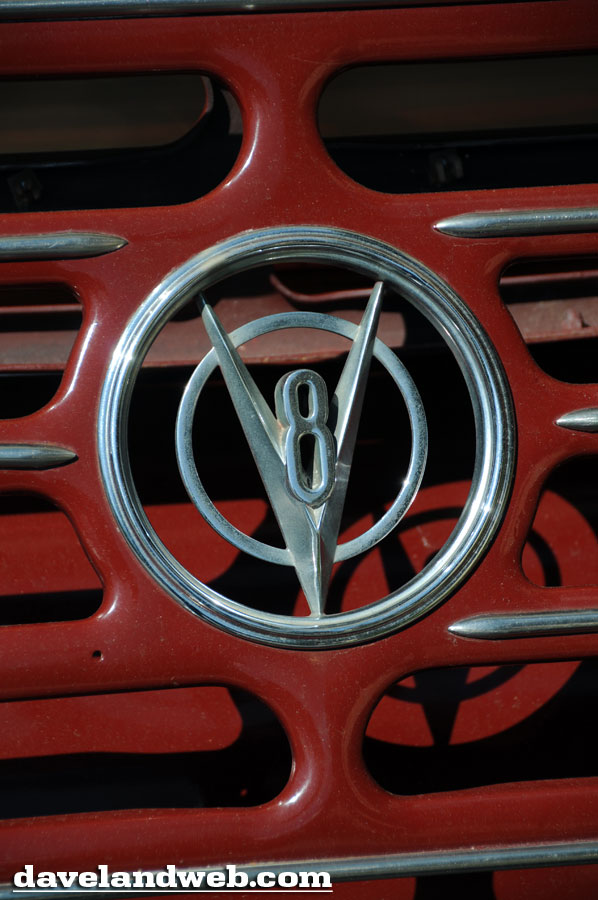 While I awaited my niece's arrival, I spent some time at DCA taking photos of all the construction. The entrance is coming along at a good pace; it will be so exciting to see the entry area.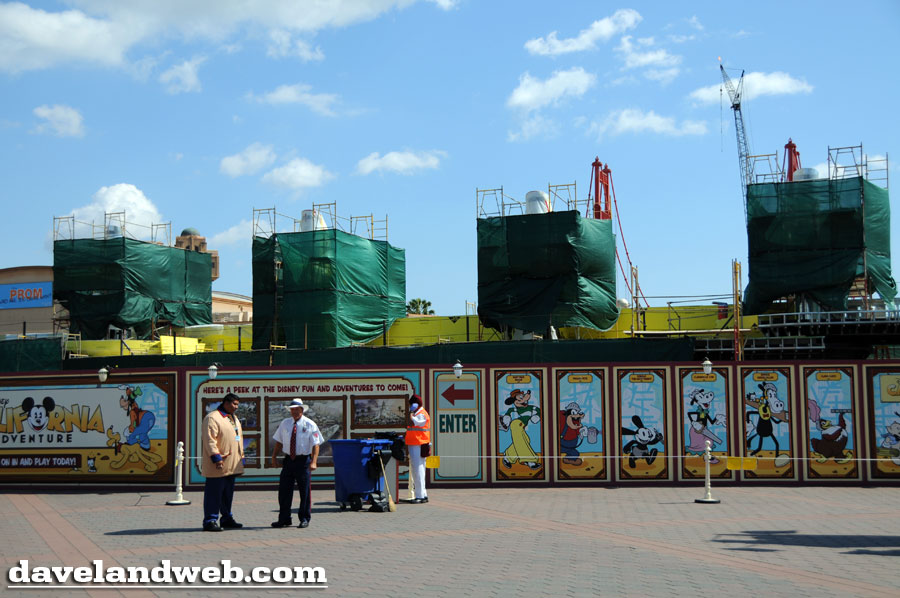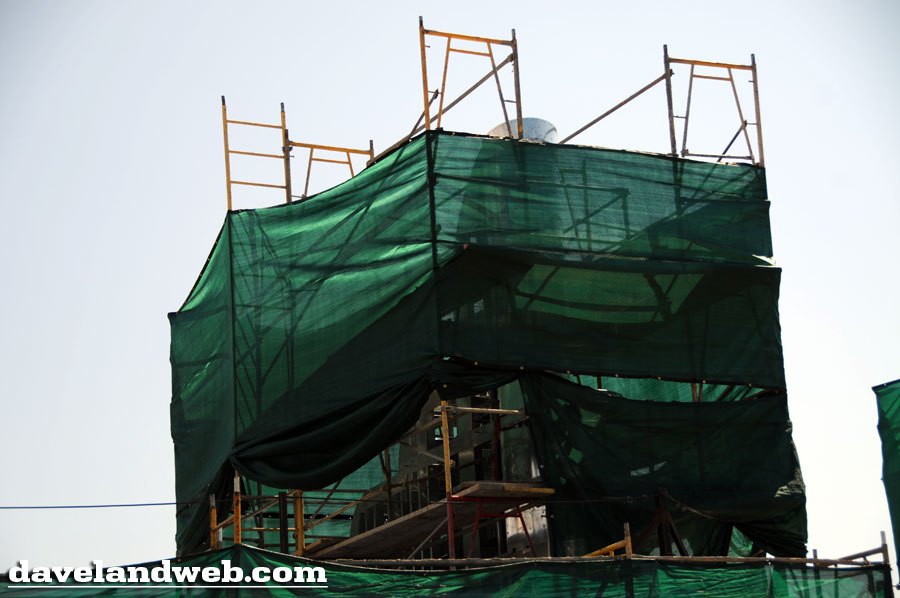 The final product will look like the Disney's Hollywood Studios entrance, which is modeled after the now-defunct The Pan-Pacific Auditorium, formerly located in Los Angeles.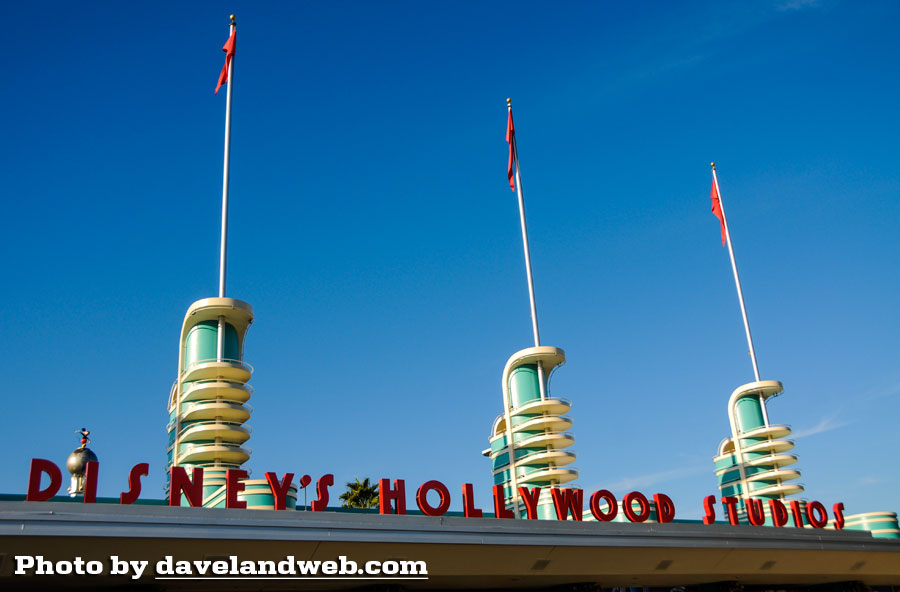 The recreation of the Carthay Circle has also begun to emerge at the entrance: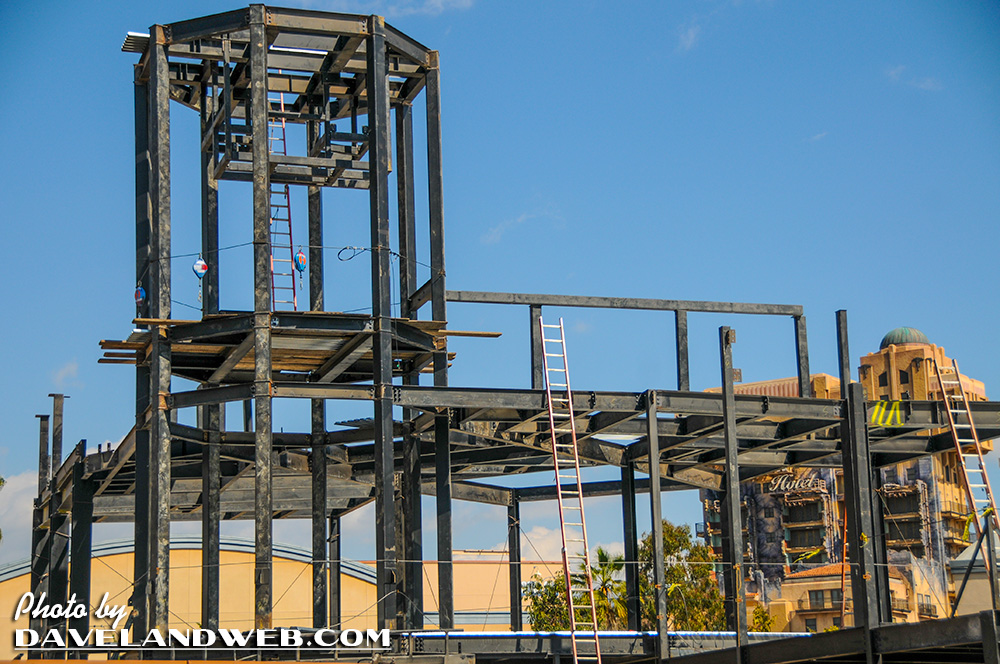 Again, Disney's Hollywood Studios in Orlando also has a Carthay Circle Theater, which (sadly) serves as a gift shop: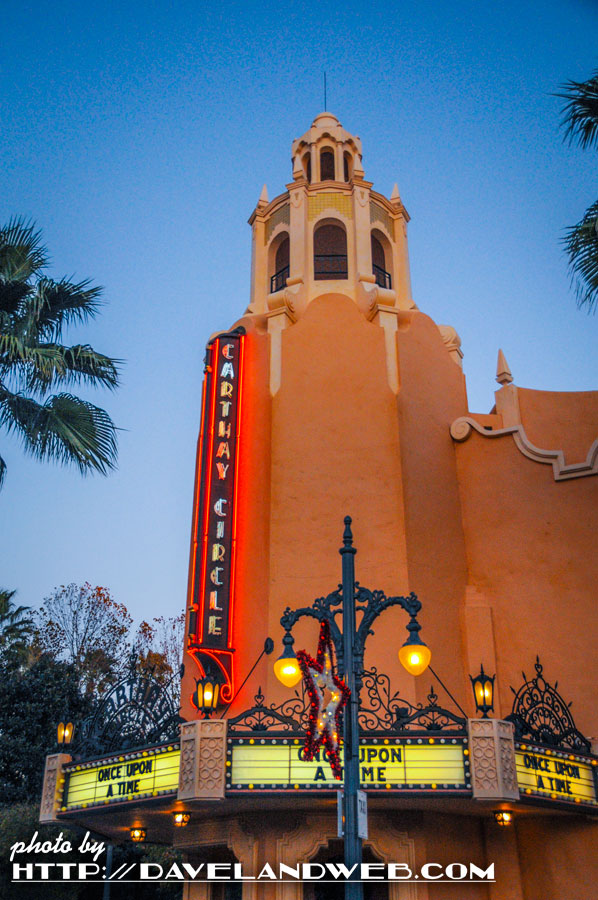 Cars Land has added an impressive photo opp area, which will continue to generate excitement for this highly anticipated new addition to California Adventure.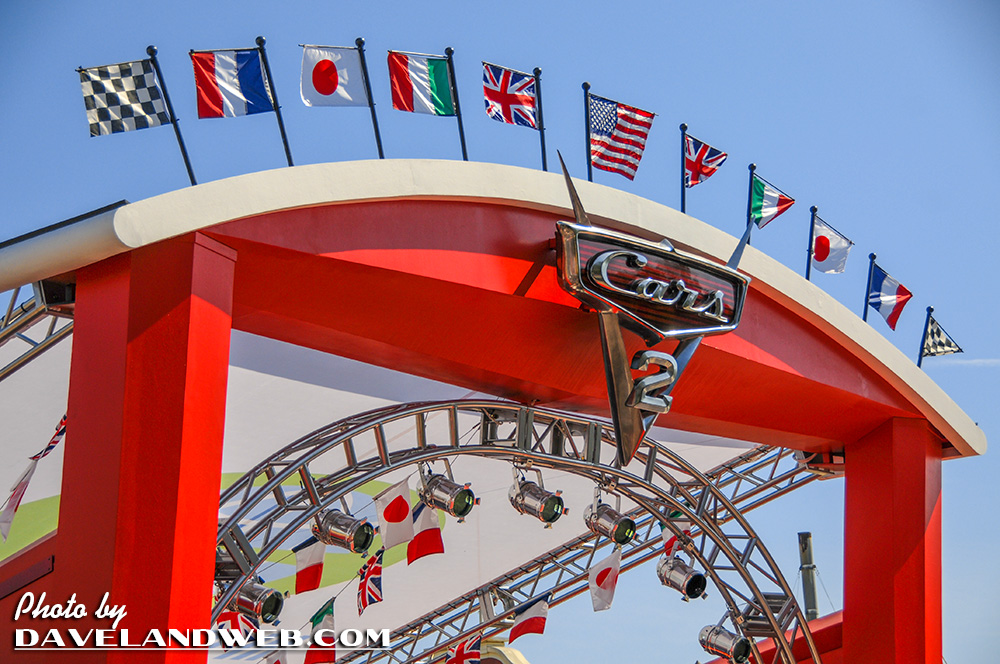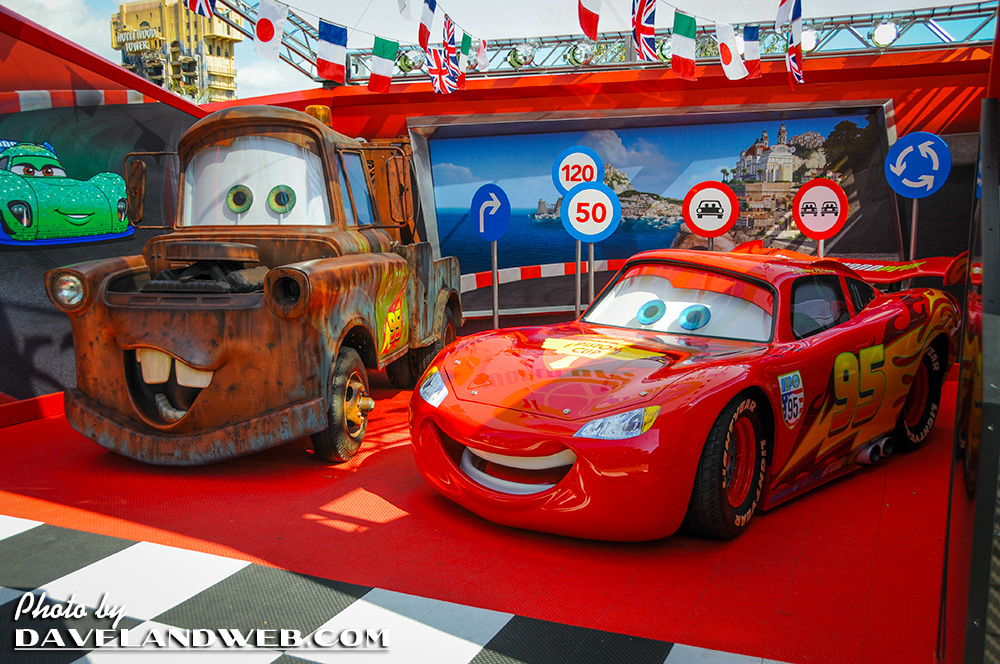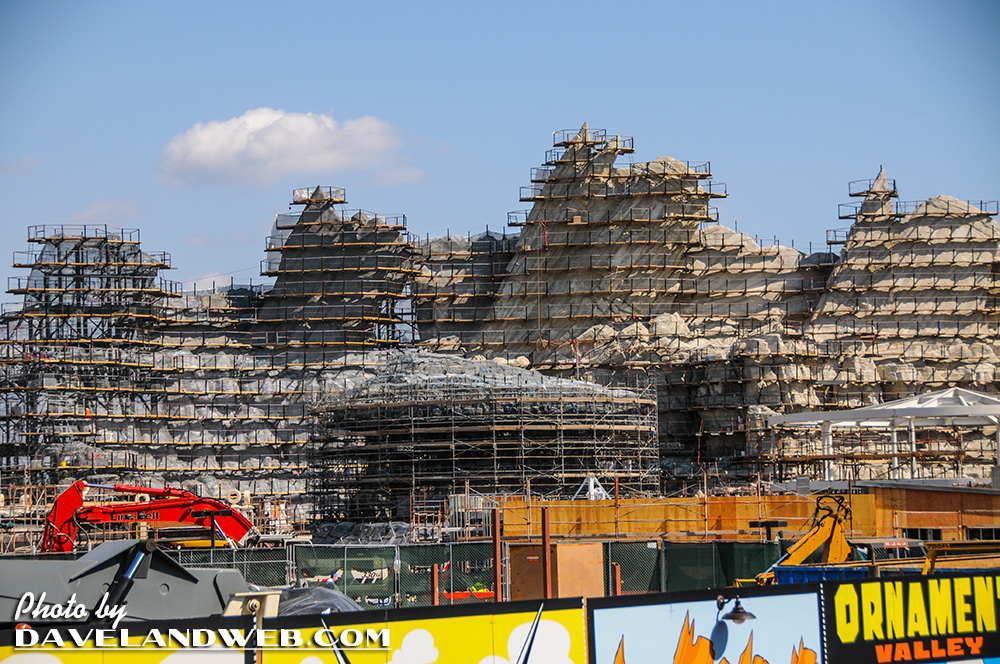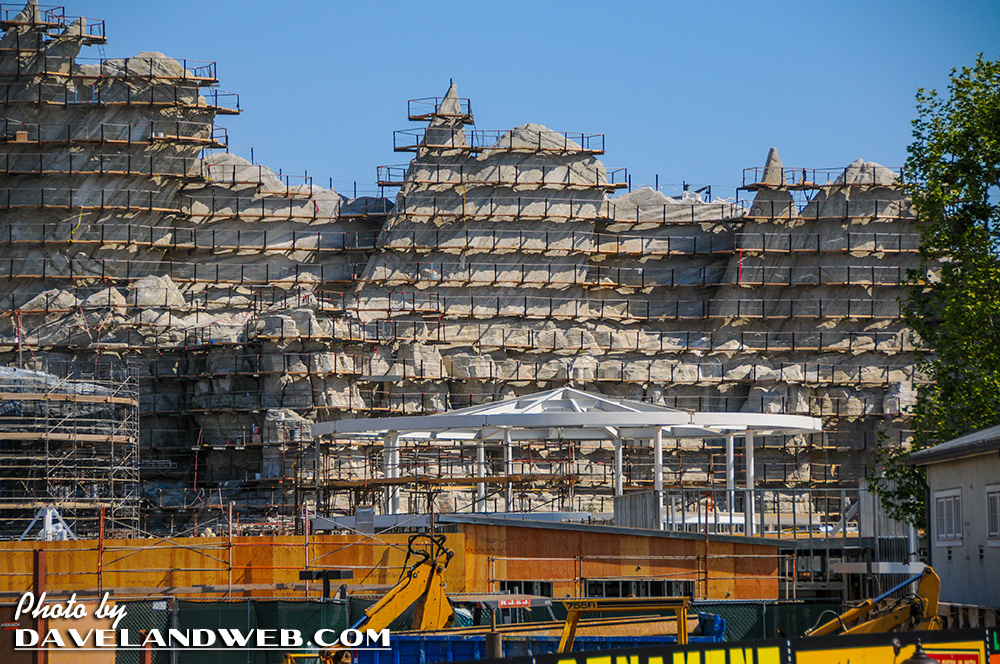 From outside the park, here's the view that curious passers-by get: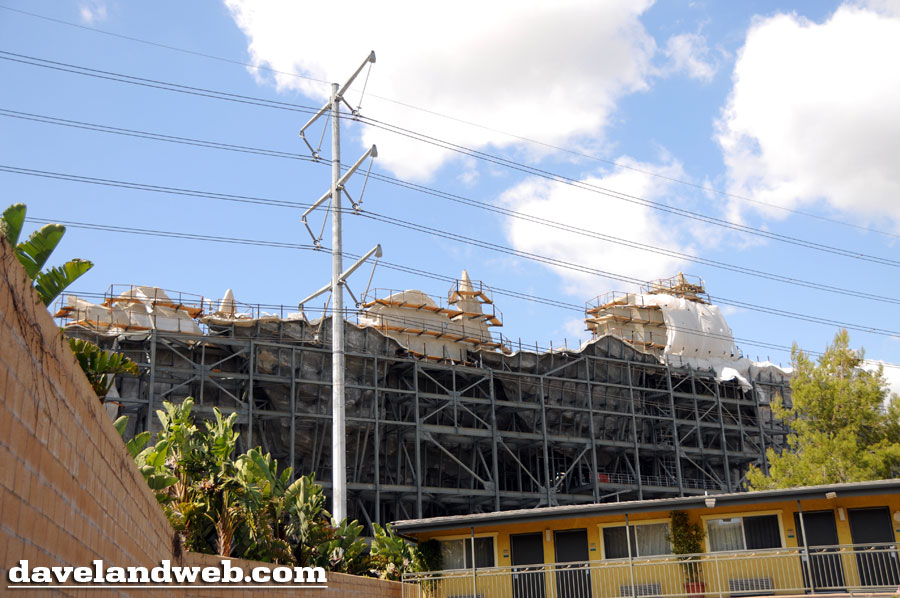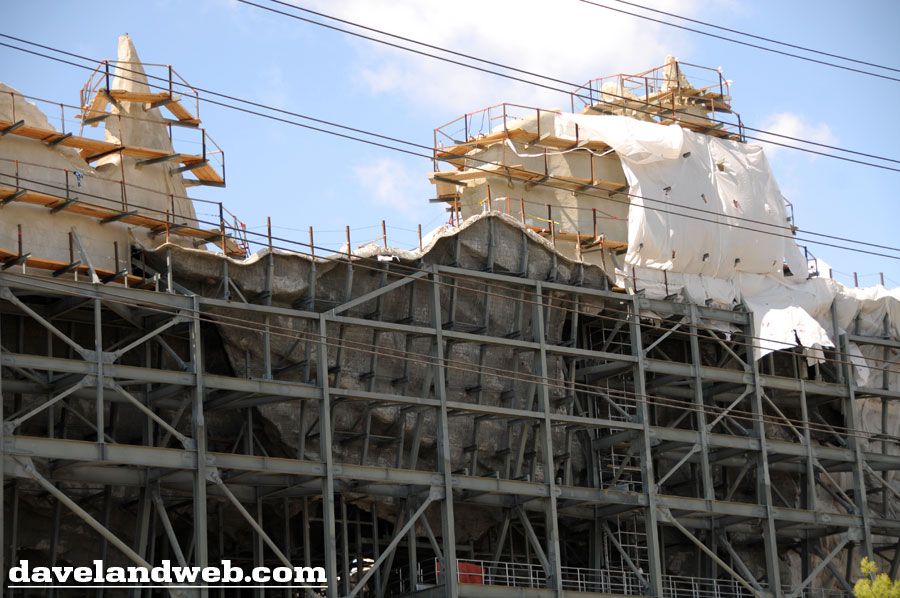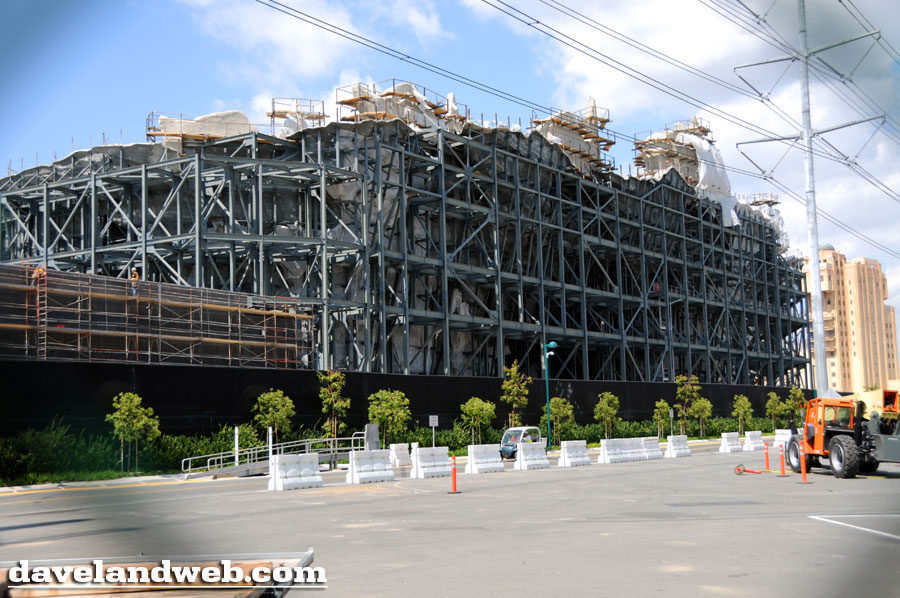 It's not surprising that there have already been people who have written rants about the "bad show" of this. Really, people? I'd love to see THEIR backyards!
Ariel's new home looks like it's about to be unveiled: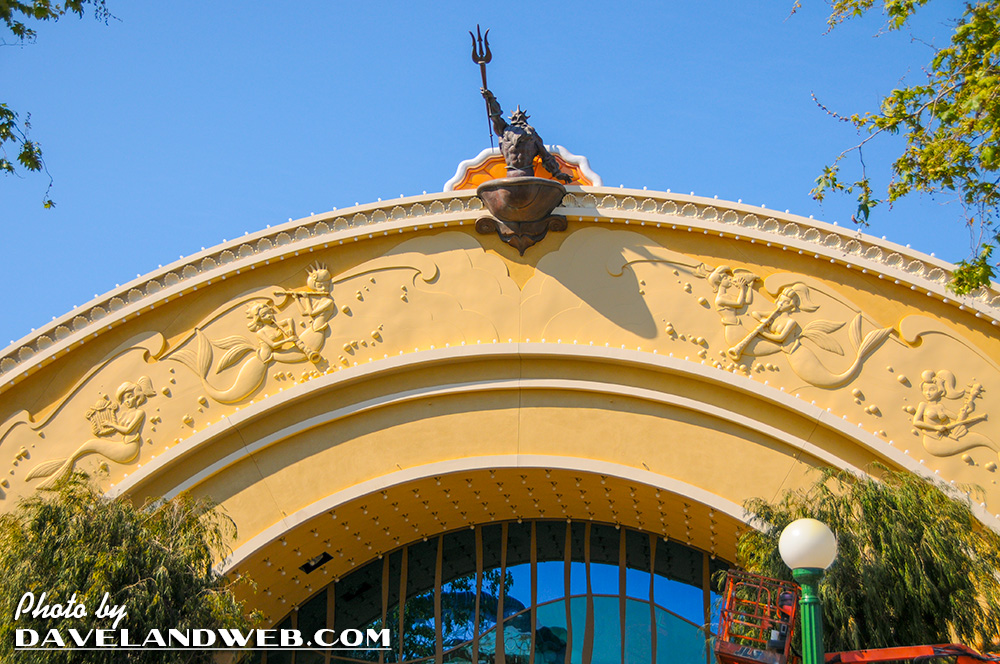 In typical Disney-style, it has been lavished with details: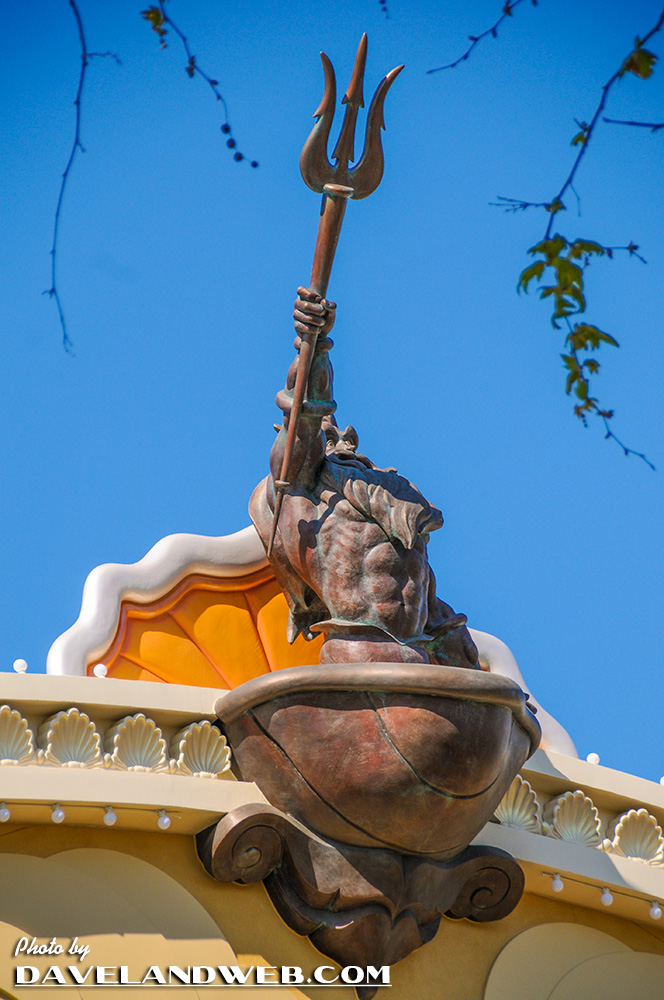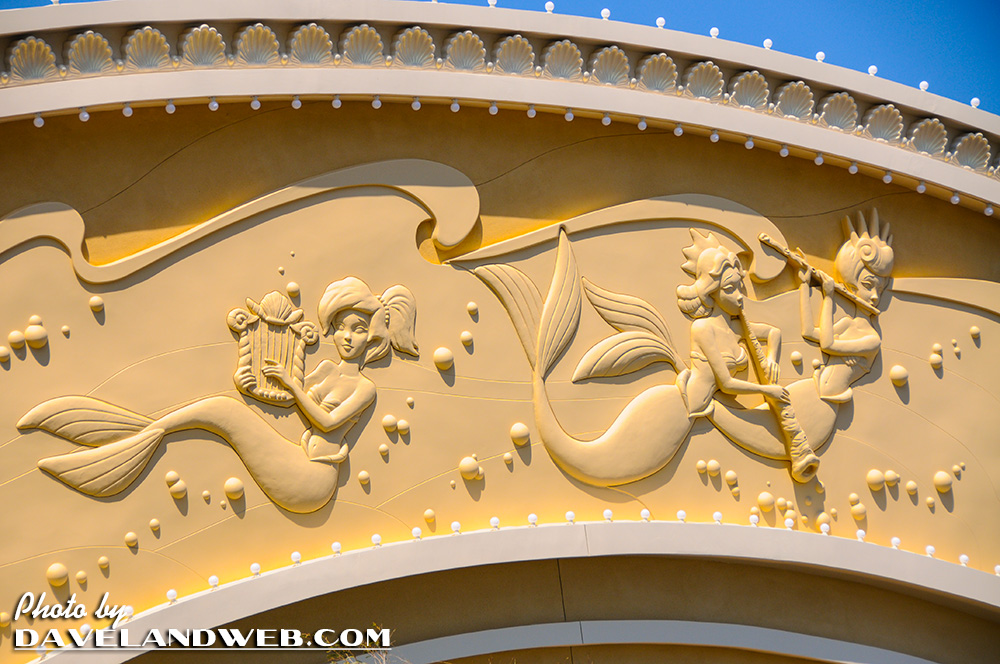 Even before the attraction is unwrapped, some in the chat community have been brutal about the color "mismatch" between the new attraction building and the re-purposed Palace of the Arts entrance. It seems so ironic that people in this "community" are so quick to toss the grapes.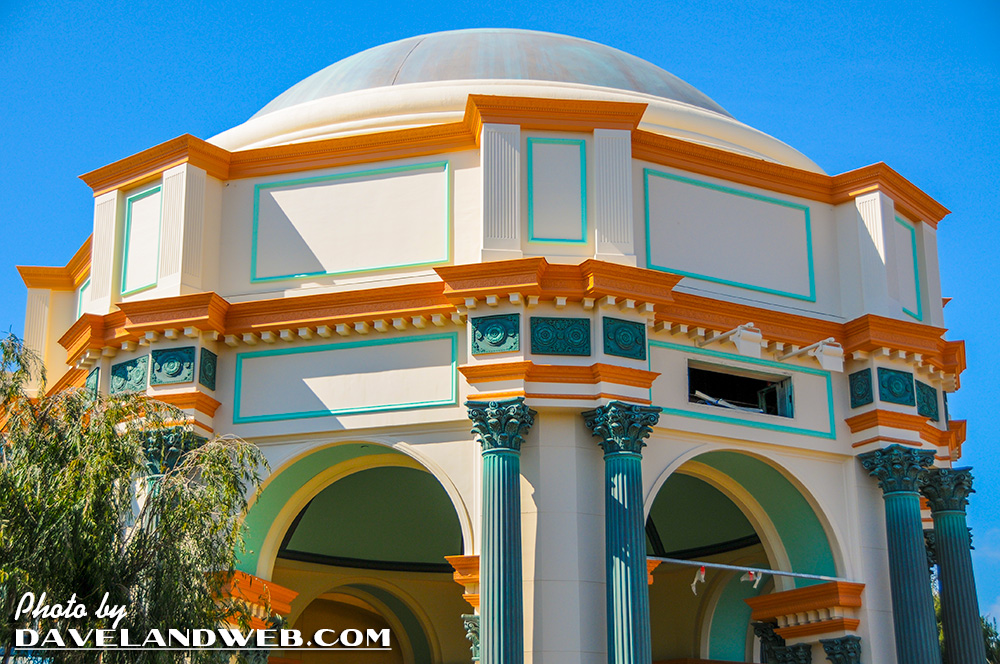 A little further down are the Silly Symphony Swings: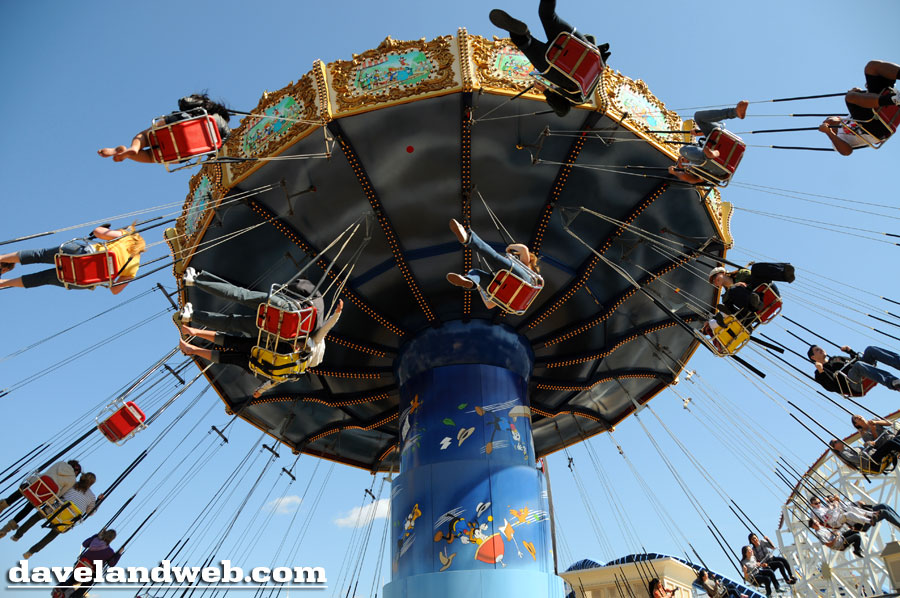 Although I would be among the first to say that off-the-shelf style rides shouldn't be at DCA or California Adventure, this is another great example of making lemonade, by repurposing/retheming the Orange Stinger as an homage to a vintage Mickey Mouse Cartoon.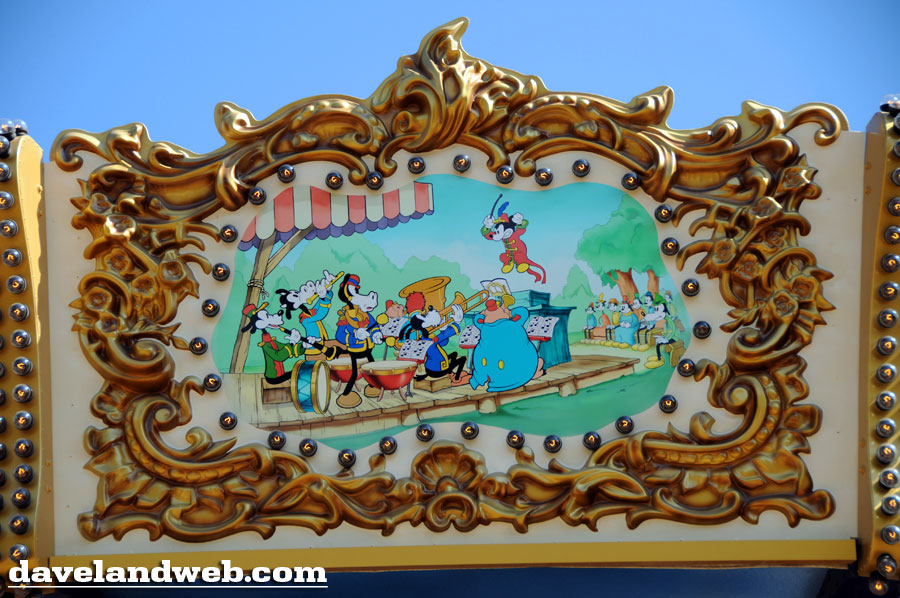 Across the way there is plenty of construction going on for Goofy's Flight School (more thoughtful retheming) and the Paradise Pier Garden Restaurant: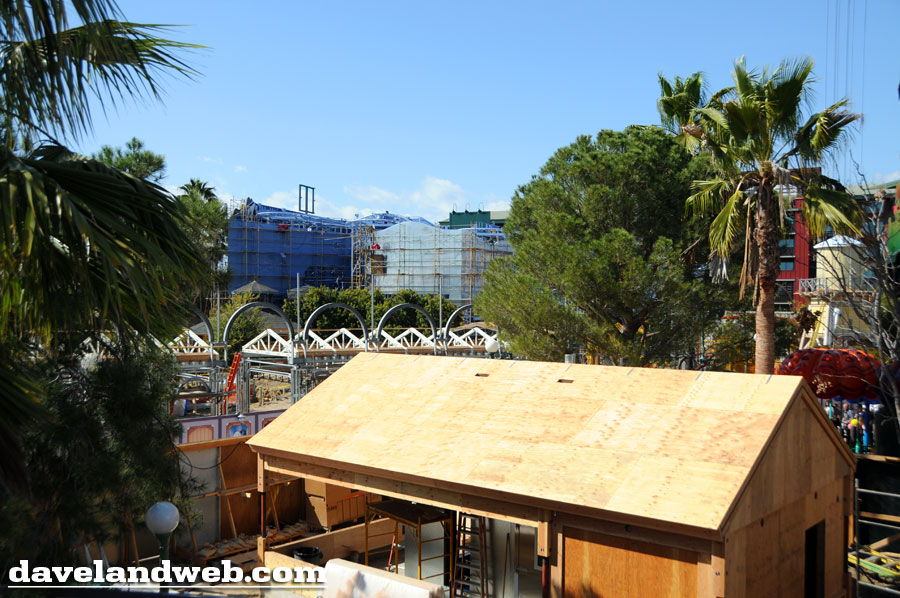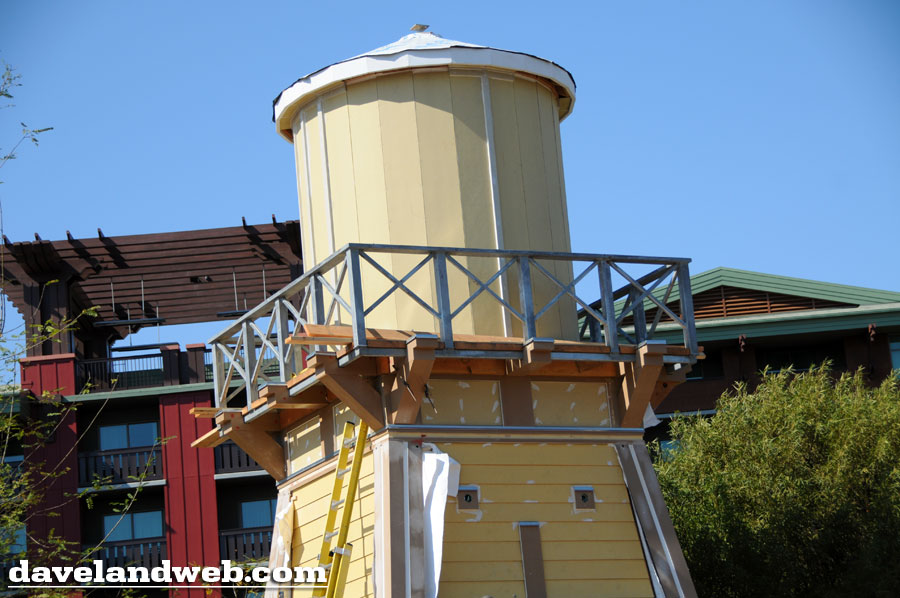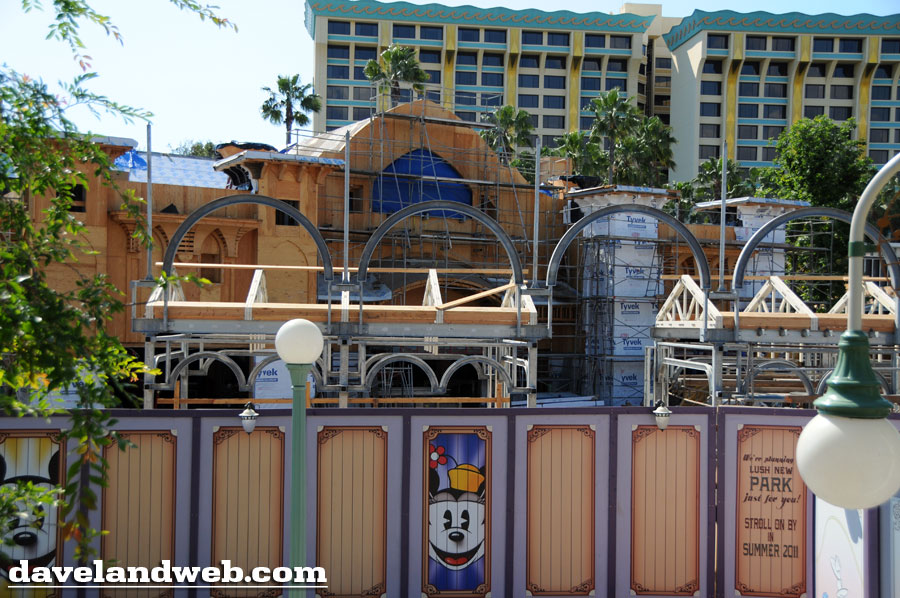 It was now time to head back to the original. I took a leisurely jaunt through Disneyland, knowing full-well that I wouldn't be able to go on many attractions. Instead, I started out with a visit to Mr. Lincoln. I love the show...and I love that guests keep coming back and actually applaud at the end. It really is a stirring patriotic tribute.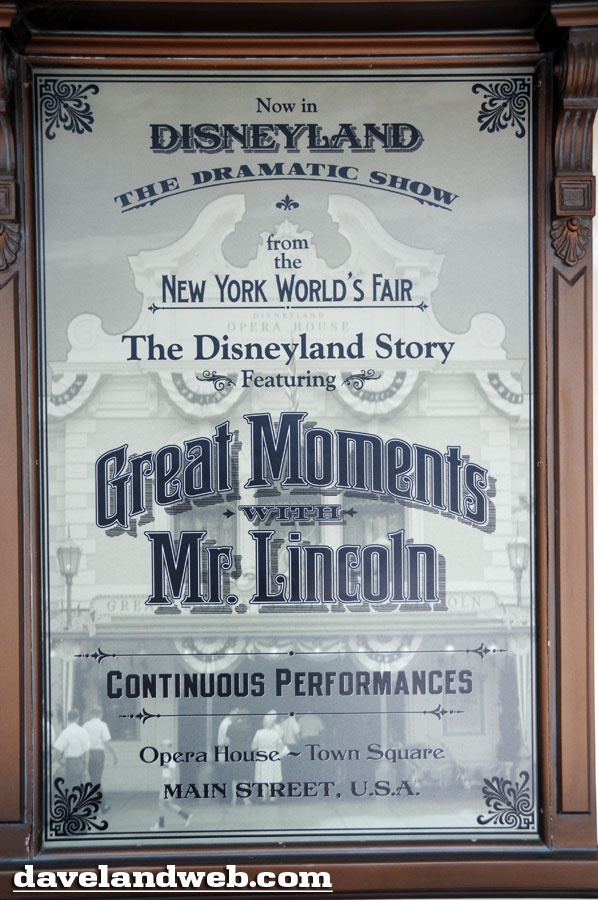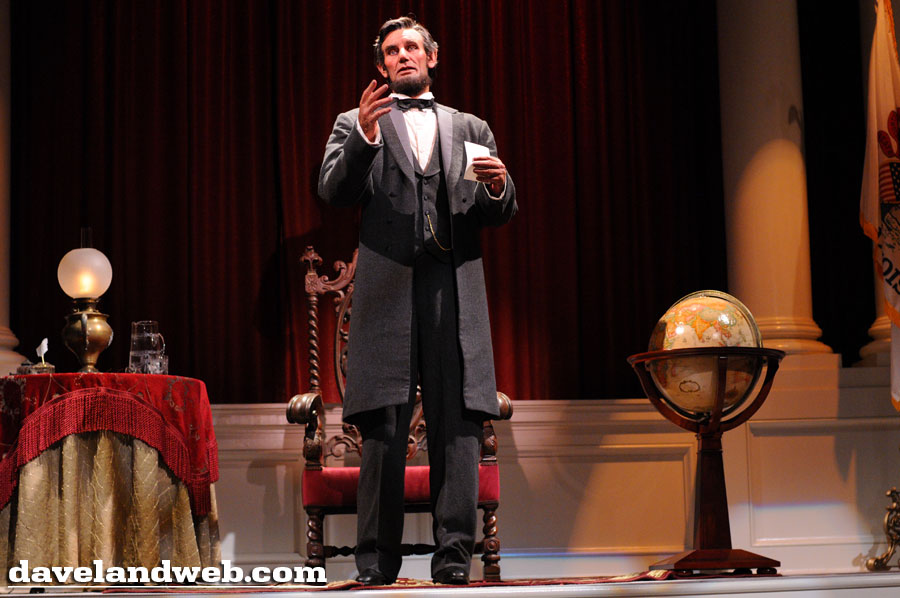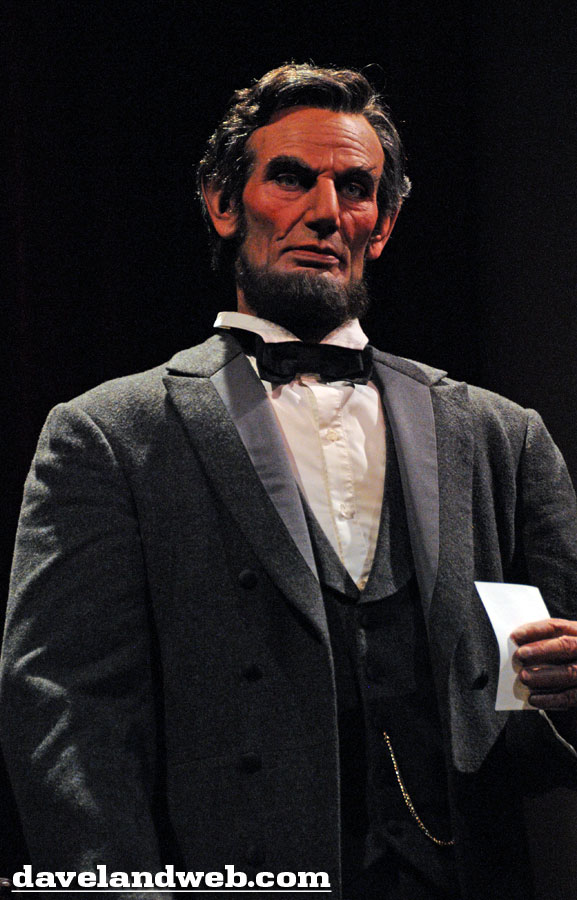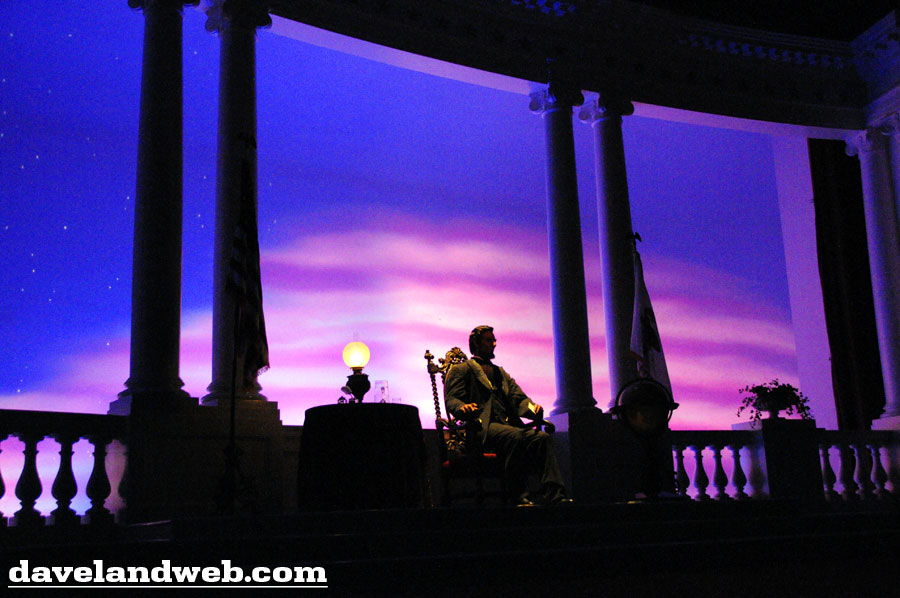 Stay tuned for part 2 tomorrow!
See more Disney California Adventure photos at
my main website.