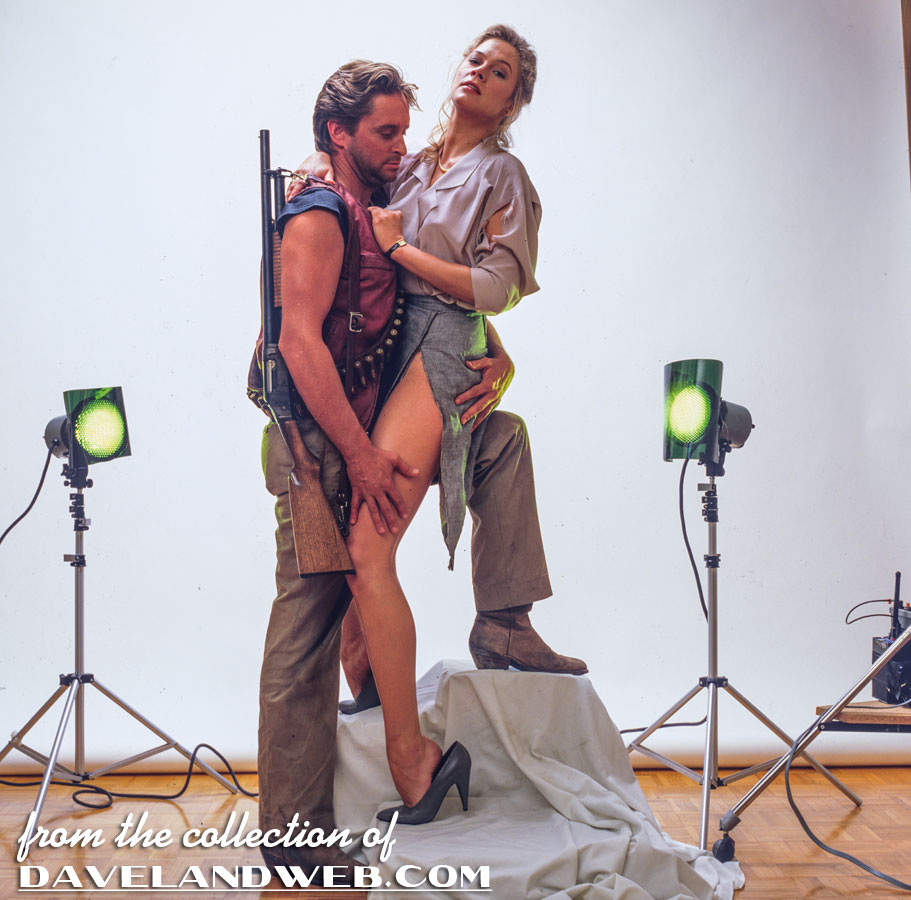 Back to one of my faves, Kathleen Turner, shown here with Michael Douglas doing a publicity photo shoot for "Romancing The Stone." The pictures that the public sees are very posed, carefully retouched, and often have more exciting backgrounds that give more vavoom to the photo than a white screen or wall. Here are the unretouched transparencies from this particular shoot. They both look like they are having a lot of fun (as much as is possible during a long, tedious shoot under hot lights) and the chemistry between the two is evident.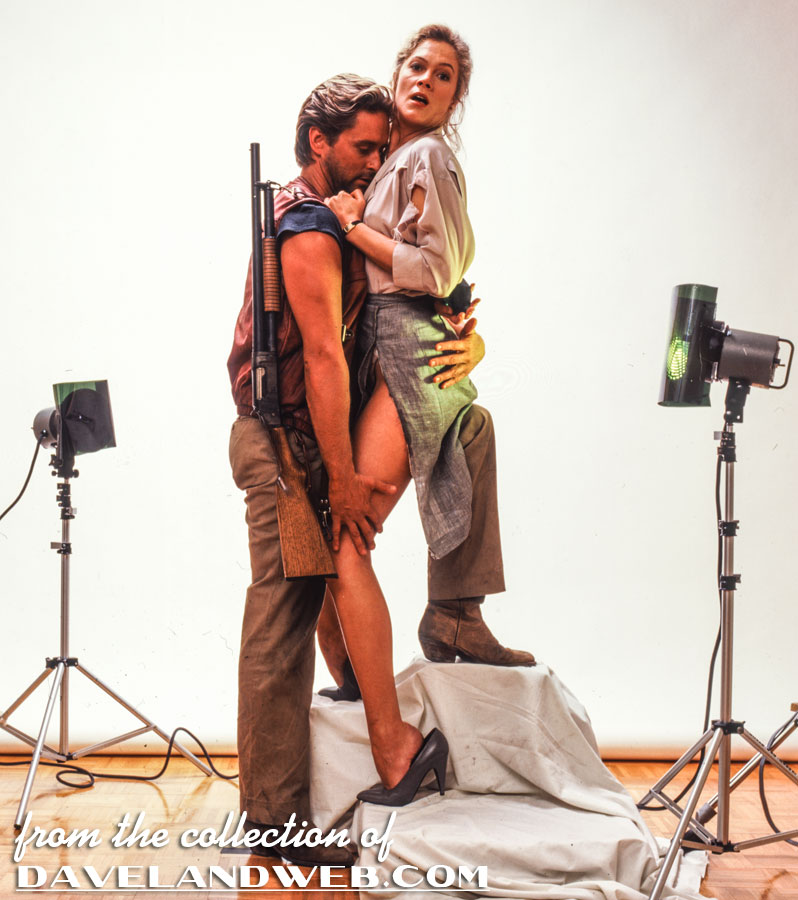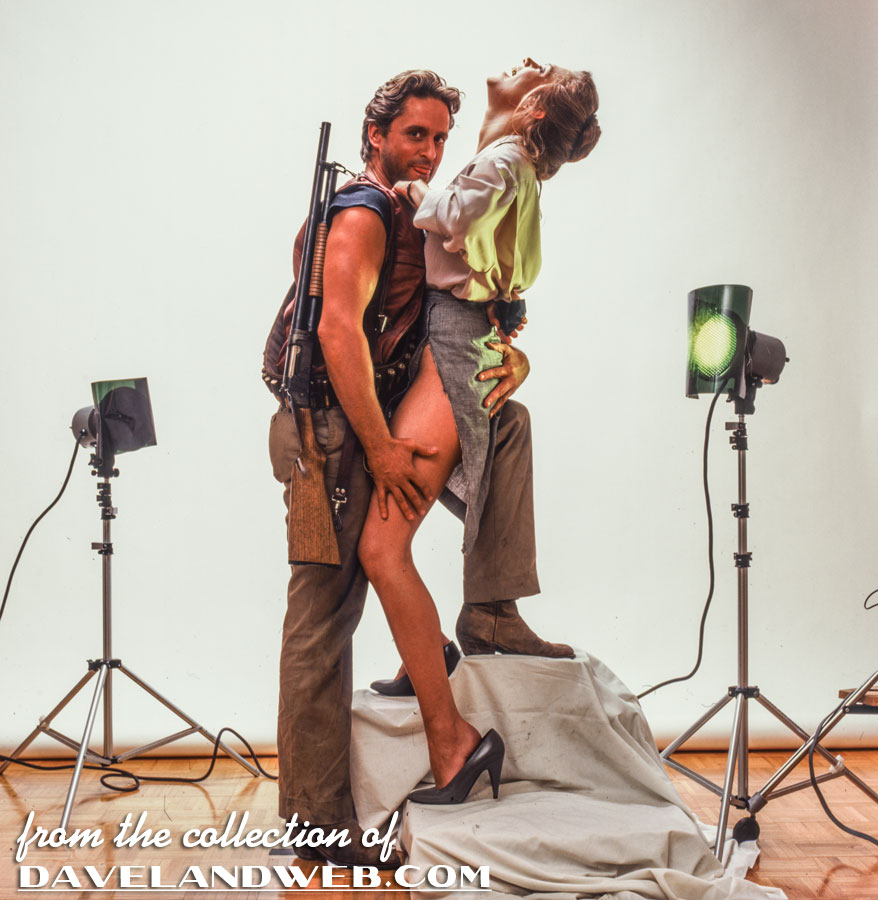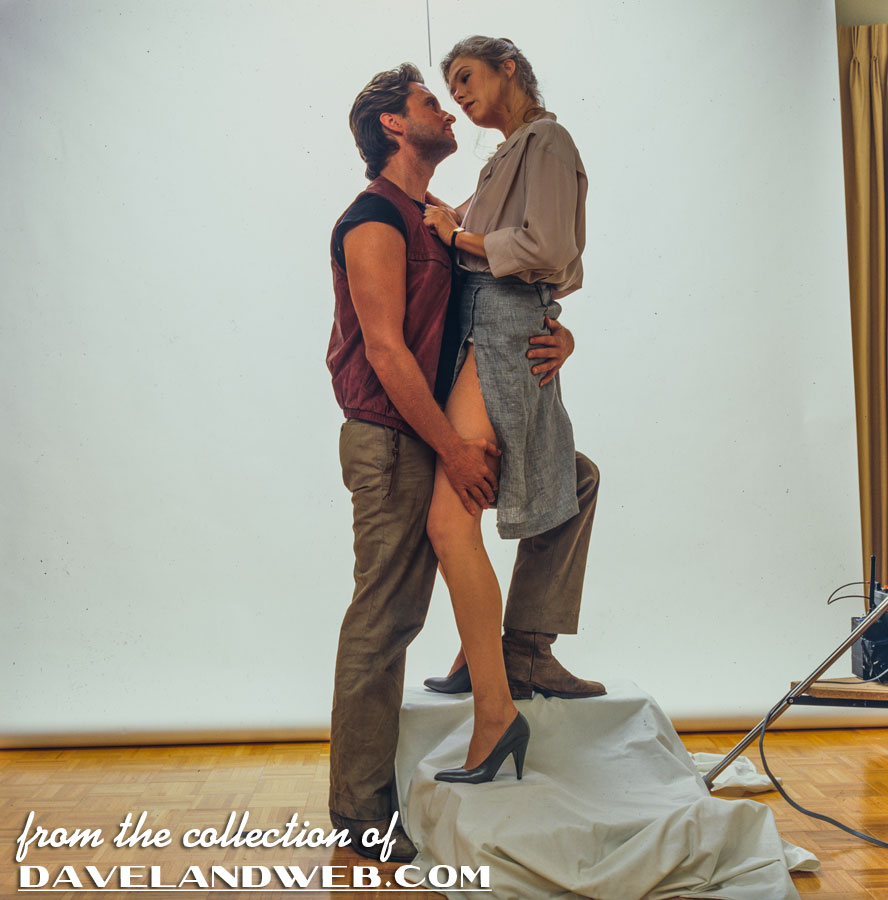 Two paintings of Ms. Turner that I did many years ago: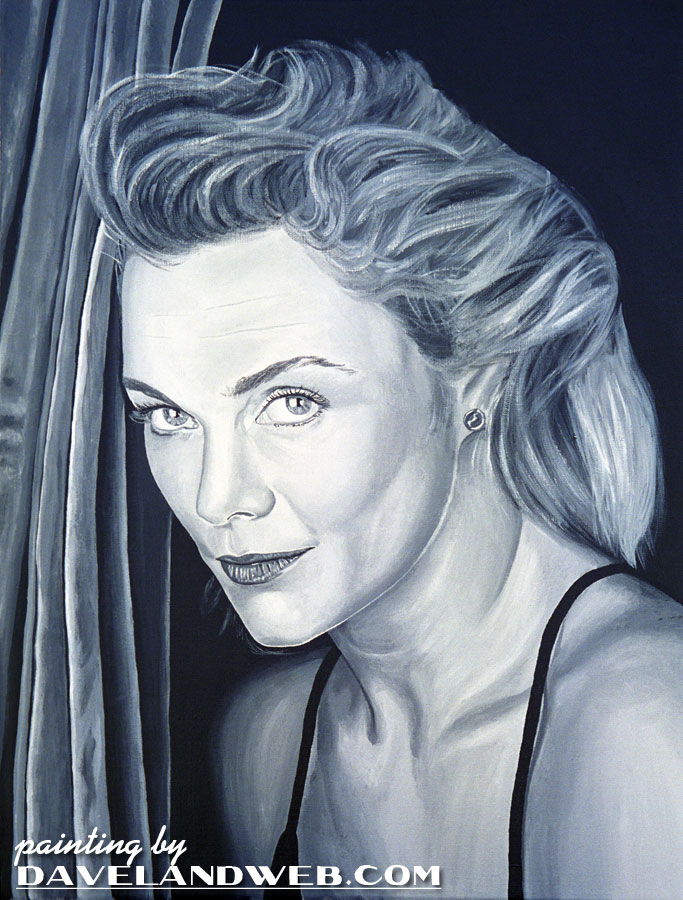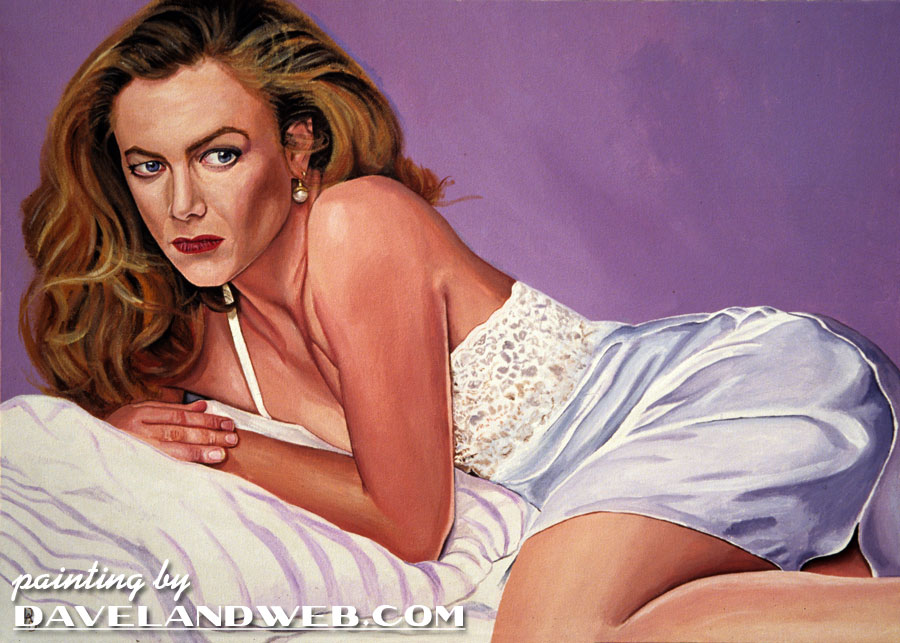 To see more Kathleen Turner photos, visit my Kathleen Turner web page.