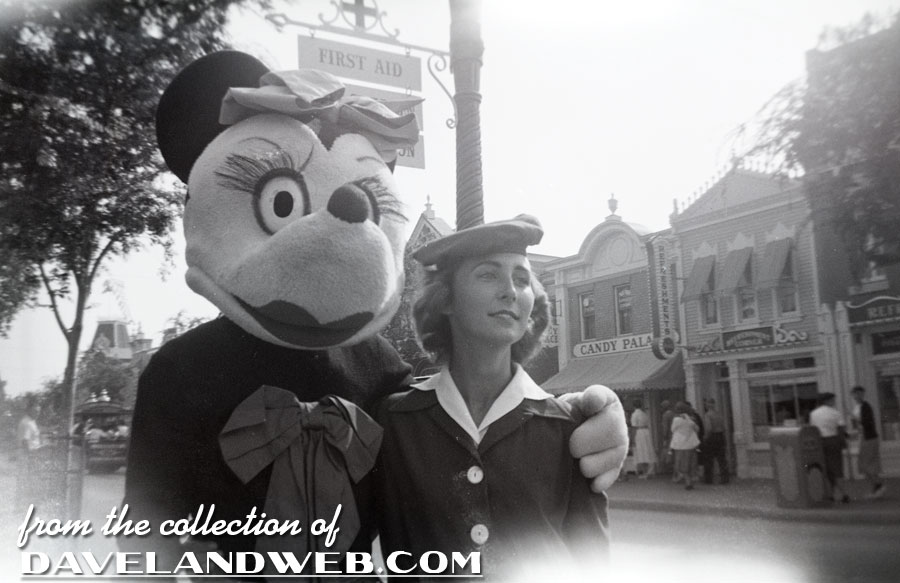 These negatives yielded some decent shots of the park, albeit a little blurred in many of the photos. The Minnie shot is my favorite, back when Mickey's girlfriend was still in her scary costume from the Ice Capades!
This poor cast member with his hands on his hips seems as if he's misplaced something! I hope it's not the Columbia.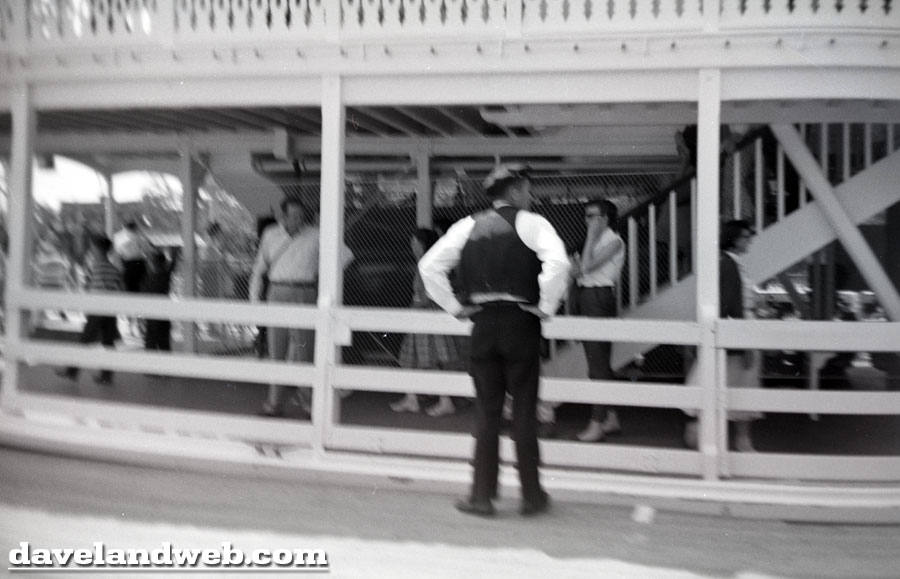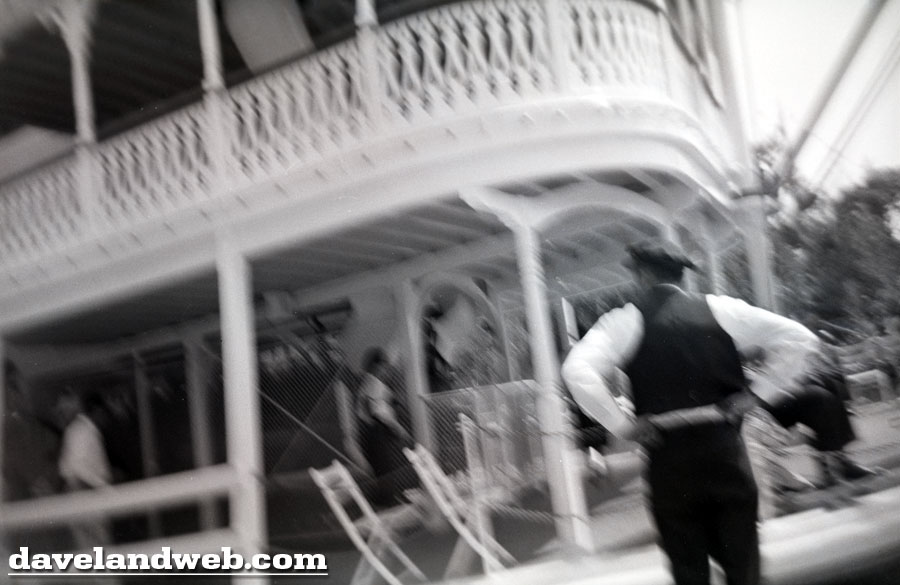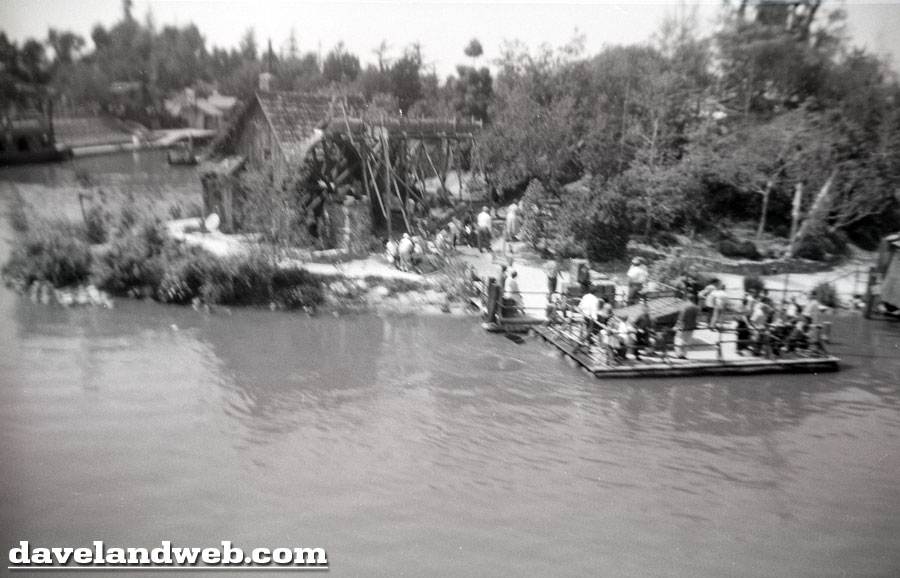 Wow! A lot of construction has gone on here in the last 50 years!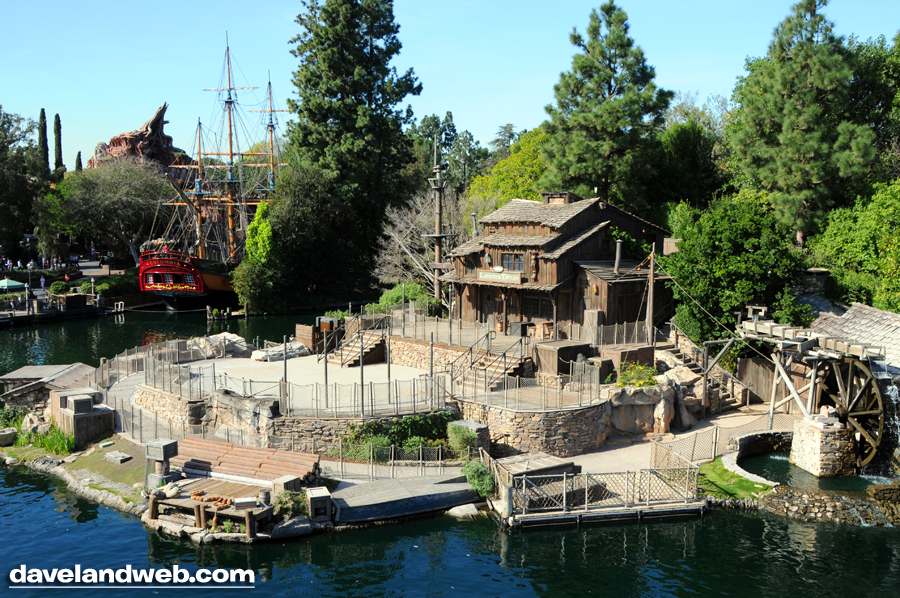 I love seeing TSI abuzz with kids having a blast playing on its "natural" wonders!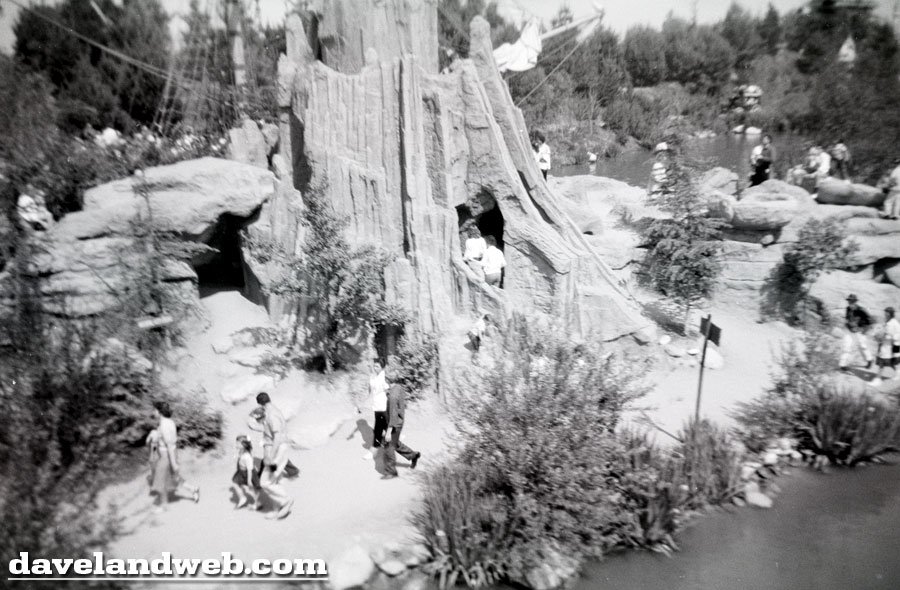 Castle Rock looks much different today; barely recognizable for all of the crap that's been heaped onto it: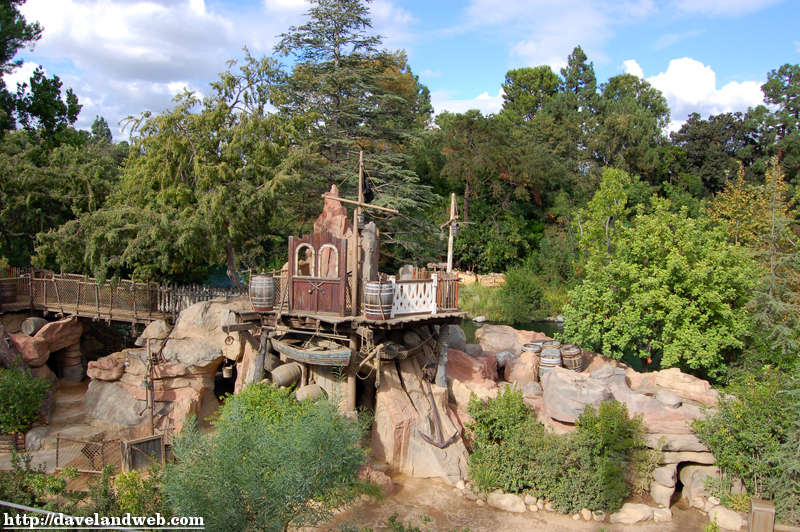 Too shakey for one of my classic gory zoom-in detail shots: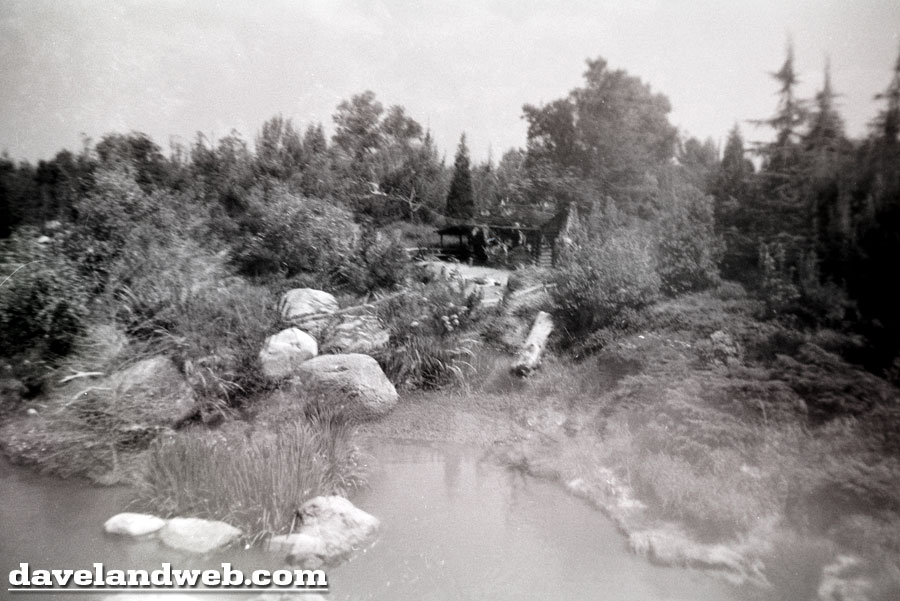 I still get a little queesy walking over the barrel bridge; best to do it when nobody else is on it.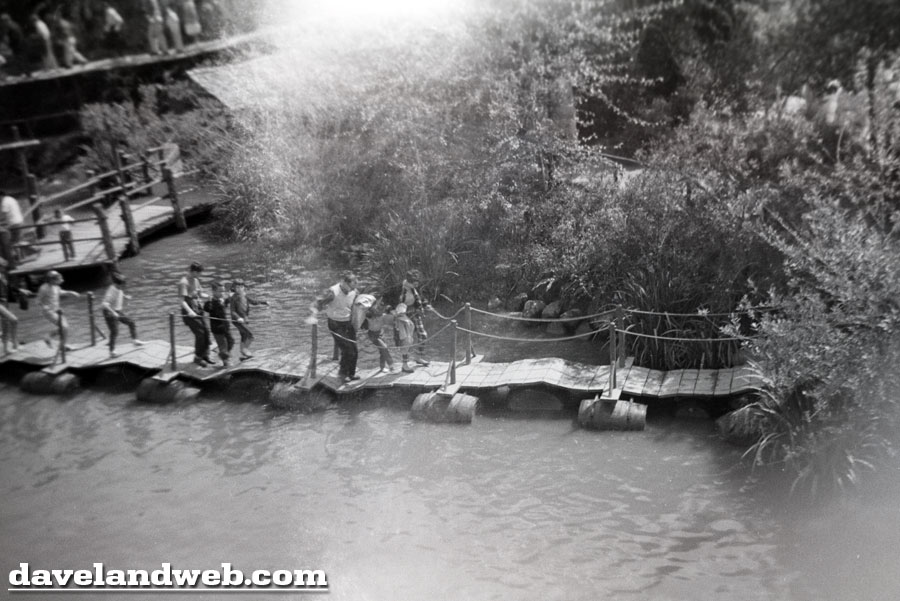 Not the same angle, but still nice to see that these fun bridges (suspension and pontoon) are still there: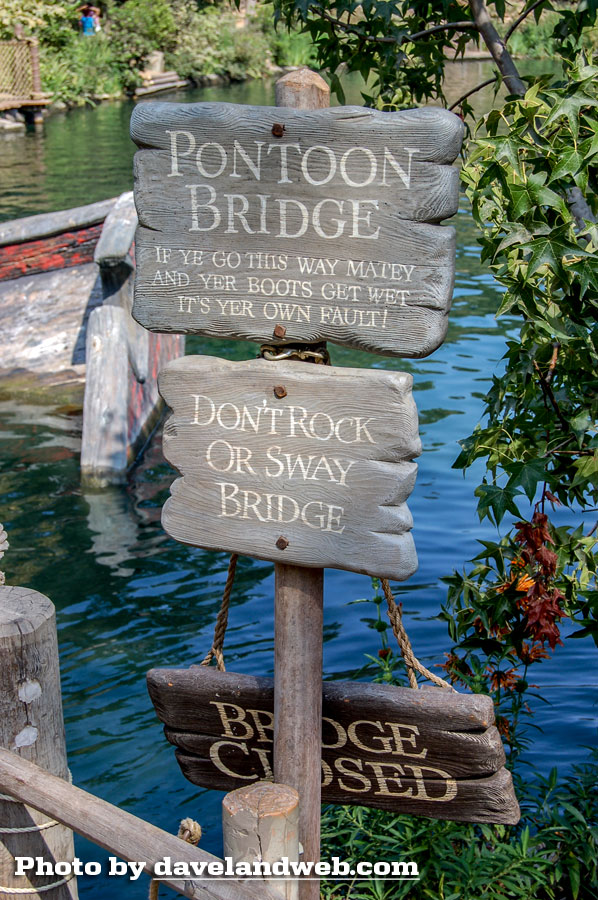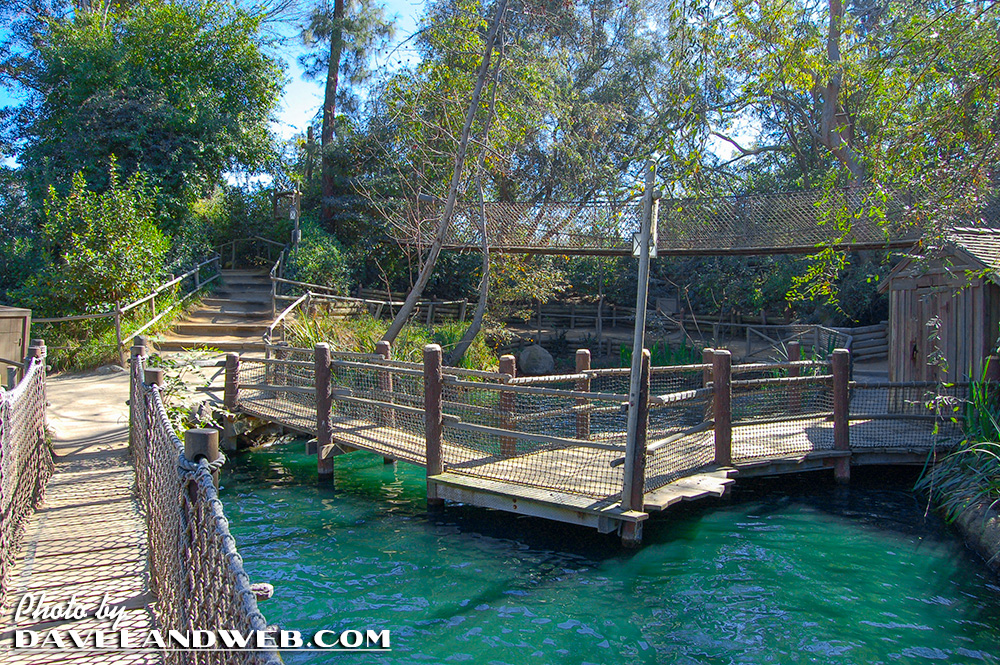 See more Disneyland photos at
my main website
.