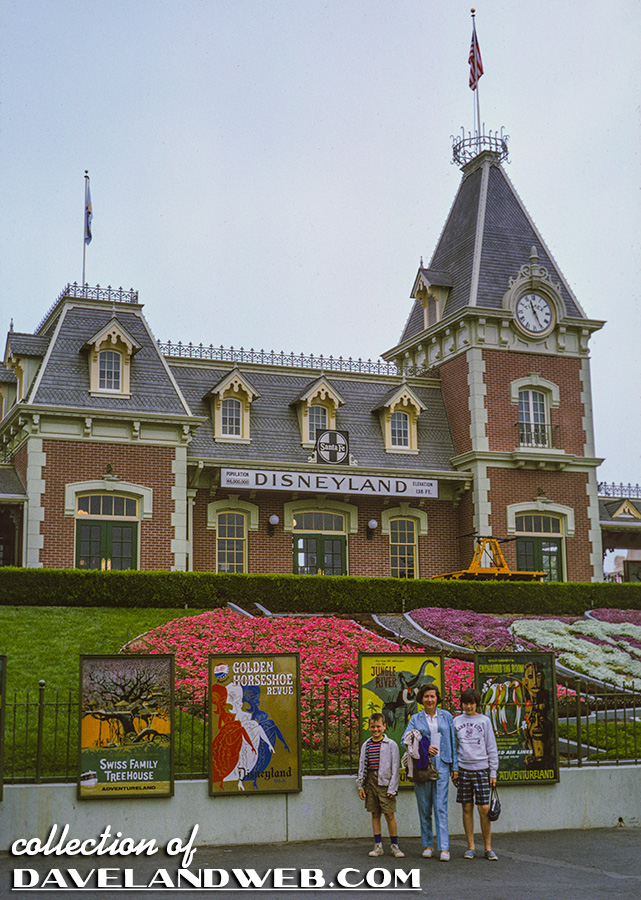 This batch is from the Tencennial year of the park, July 26, 1965. Nothing truly remarkable here, but still a nice batch of color images showing off Disneyland when it was only 10 years old. In shot #2, it would appear that the photographer is a stalker, standing in the bushes capturing unsuspecting guests as they putter by in their Motor Boats.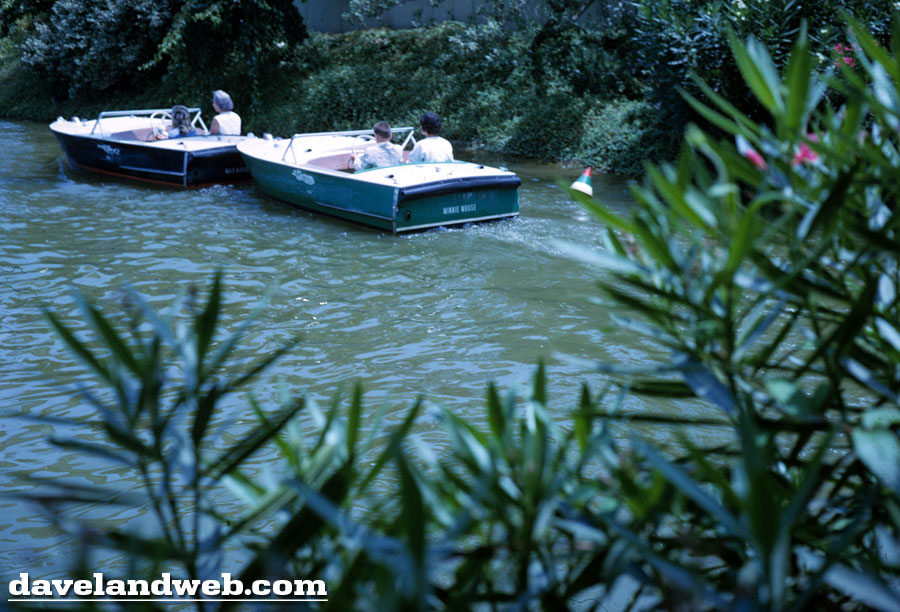 These two youngsters appear to be having a grand time up in the Tom Sawyer Island treehouse, even if there aren't any pirates on the Island just yet!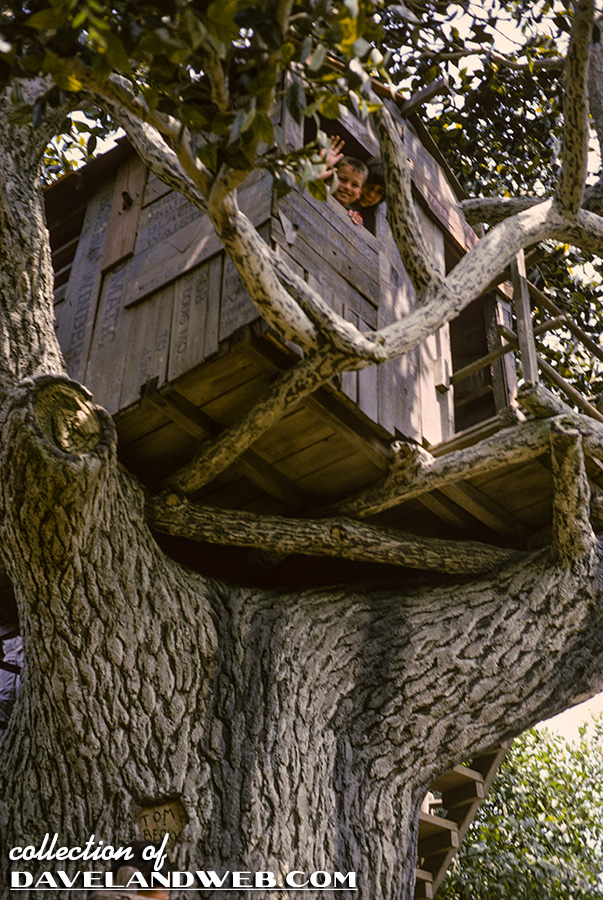 This guest sitting outside the TSI restroom seems plum tuckered out, while the youth on the right is more than ready to show off his good posture for another photograph.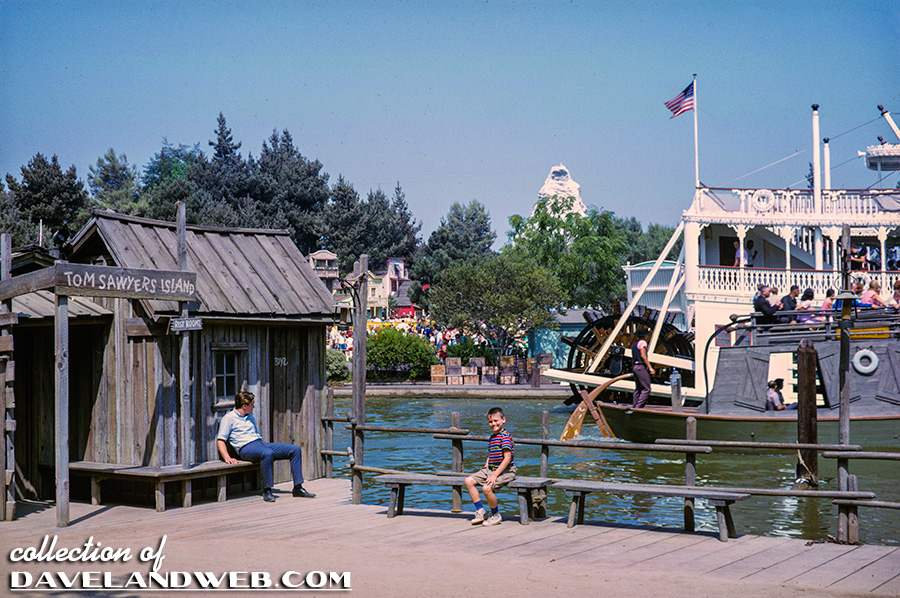 The Mark Twain always makes for a nice composition: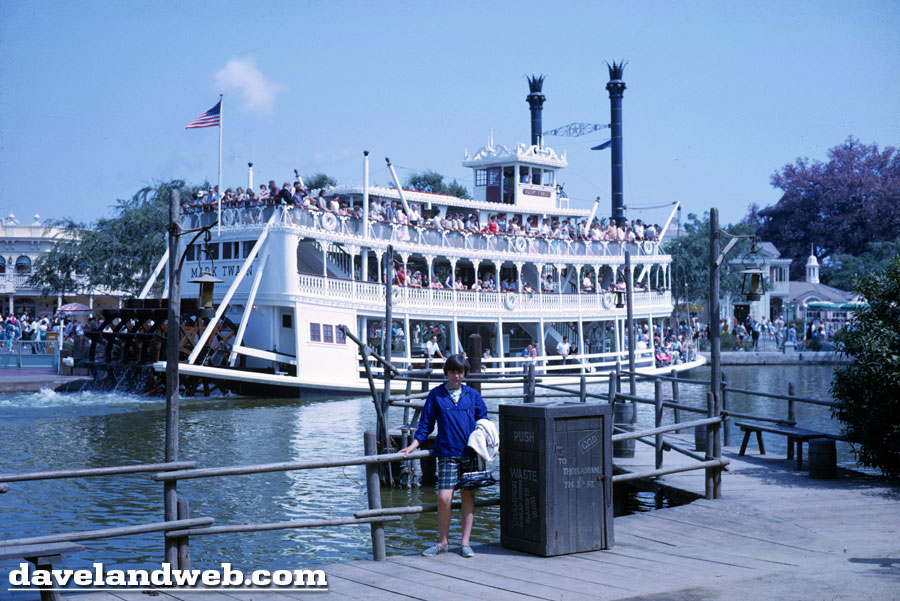 Doesn't look like anyone wants to fish today: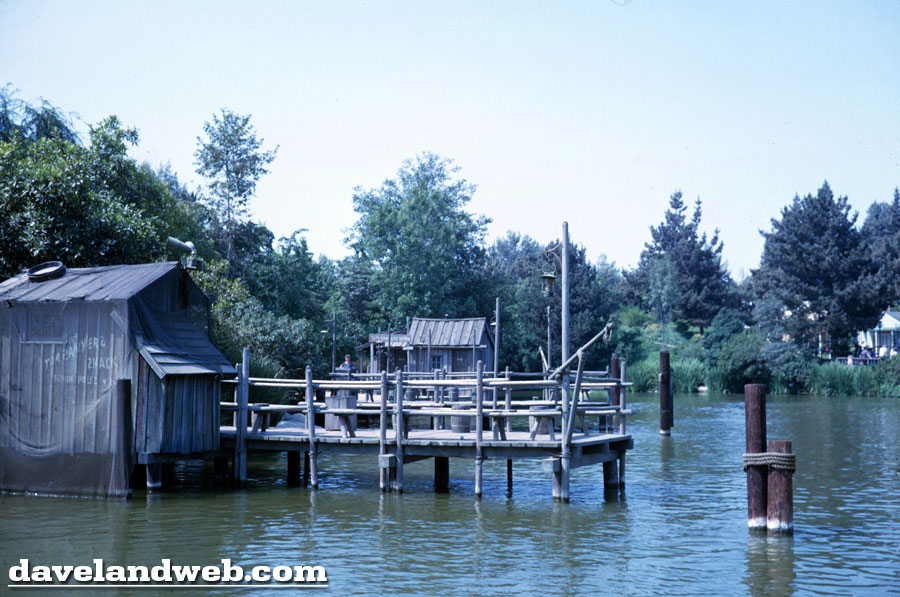 See more Disneyland photos at
my website
.