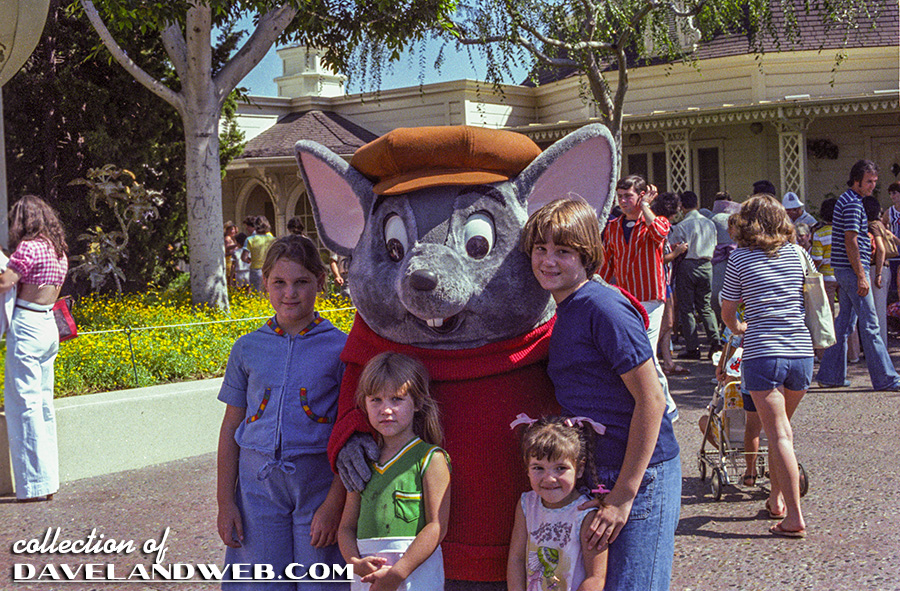 Time for a little polyester madness with a July 1977 post. These photos were taken on the 22nd Anniversary of Disneyland's Opening Day. Naturally, to promote "The Rescuers" (1977), there are characters from the movie in the park to greet the young ones!
In the background of these shots with Mickey, you can see the Town Square Café.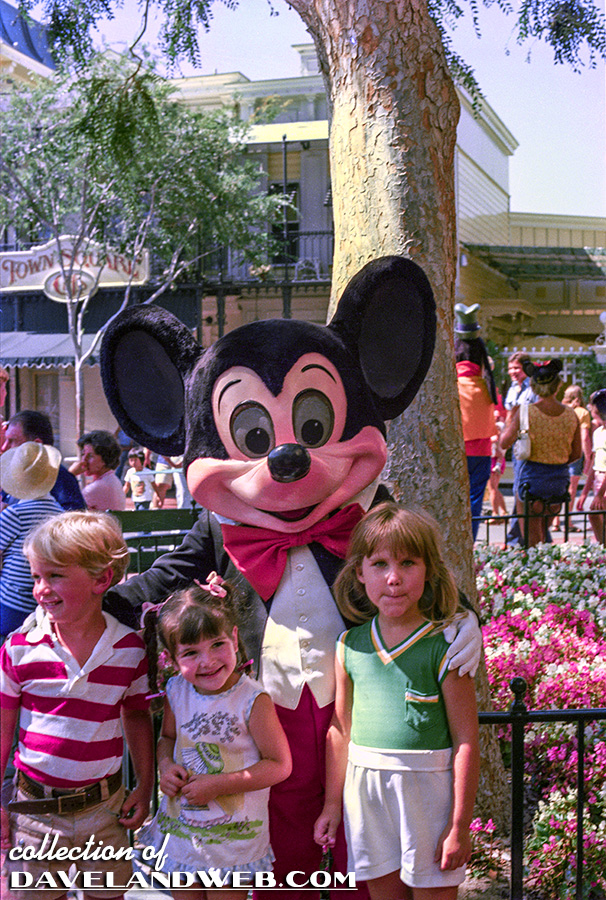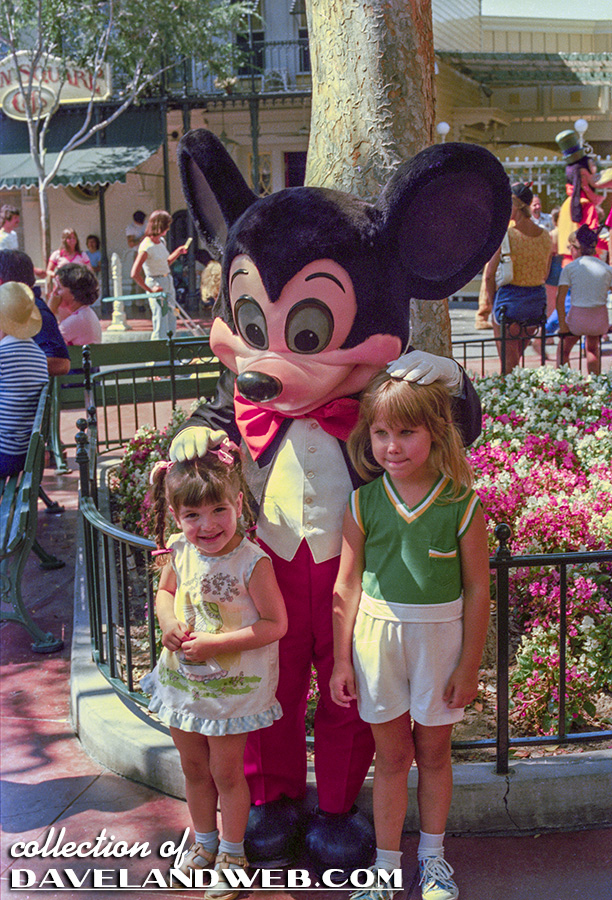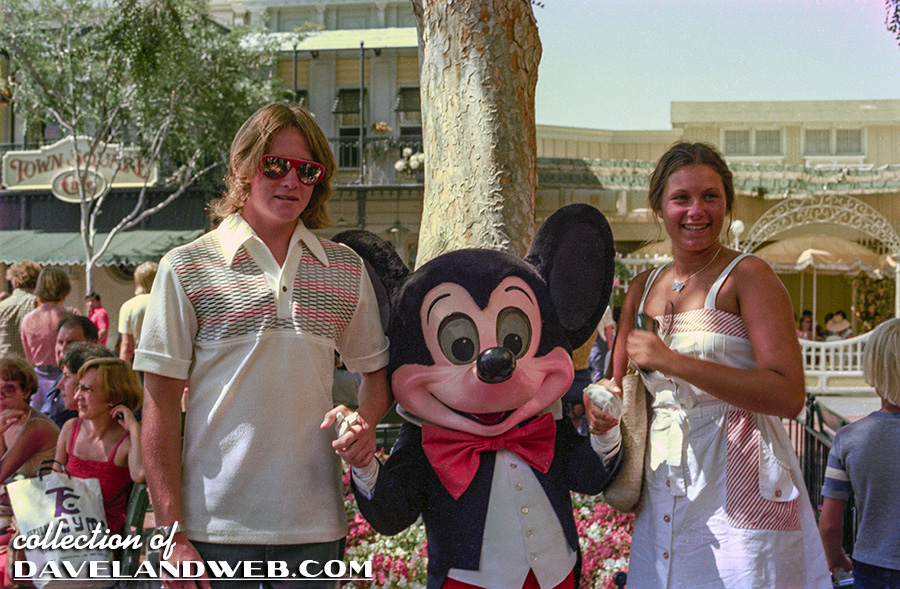 See more Disneyland Town Square photos on my regular
my main website
.