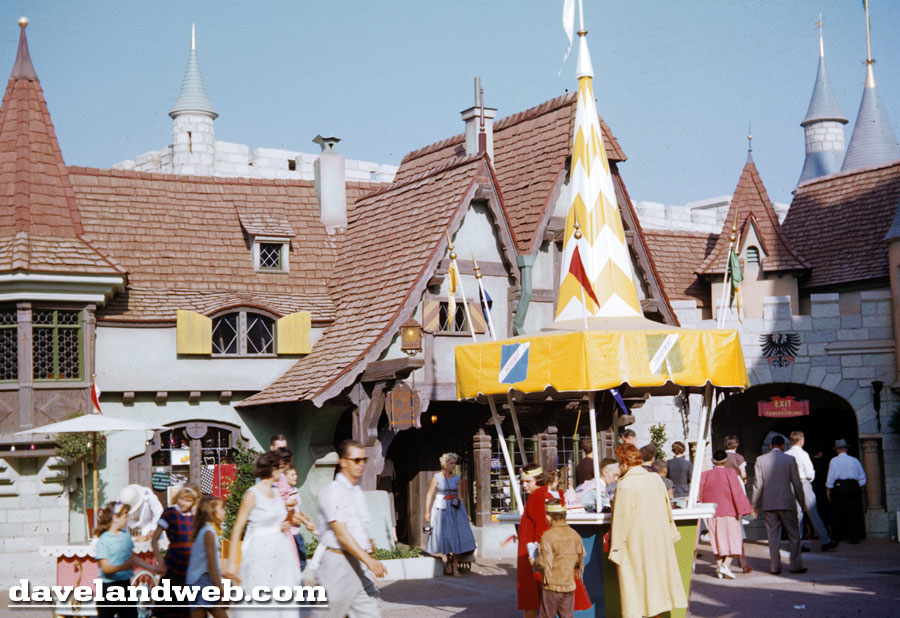 As we leave the impossible world of Fantasyland (Merlin's Magic Shop in the background), we exit into the land of Tomorrow: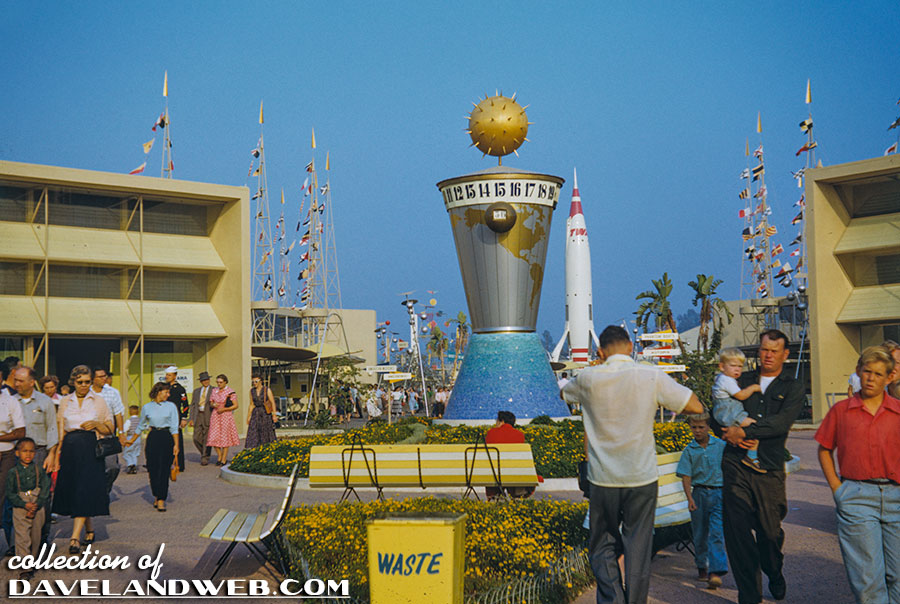 It is an unintentional irony that the word "WASTE" is visible in the foreground; today, a shot like this might not be so unintentional. Our photographer strolled down Main Street next.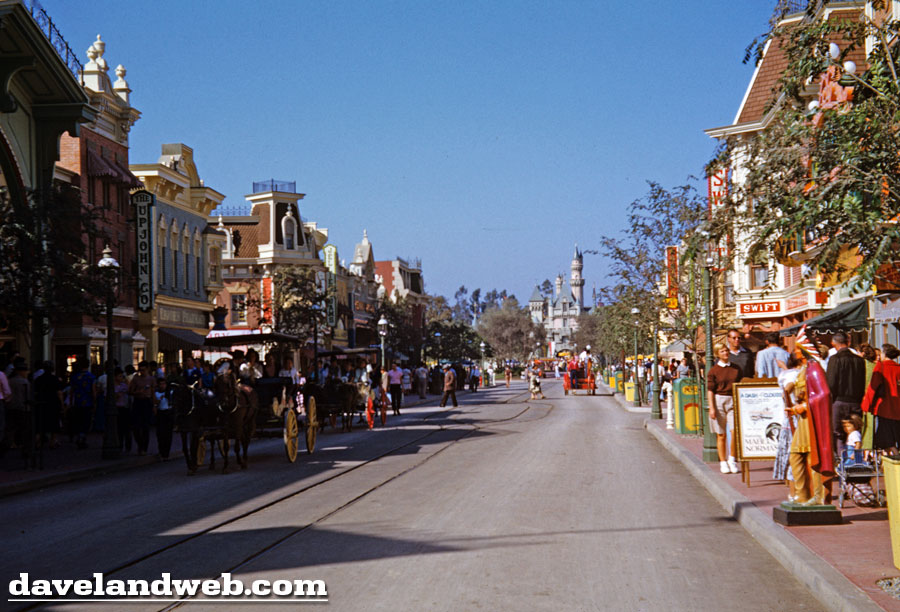 Silent Screen Star Mabel Normand is featured at the Main Street Cinema: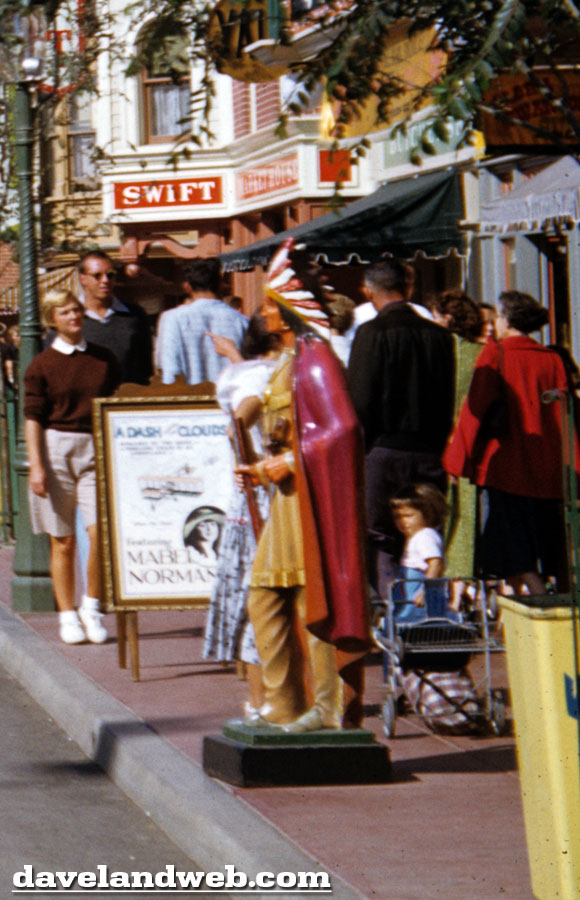 See more Disneyland photos at
my website
.