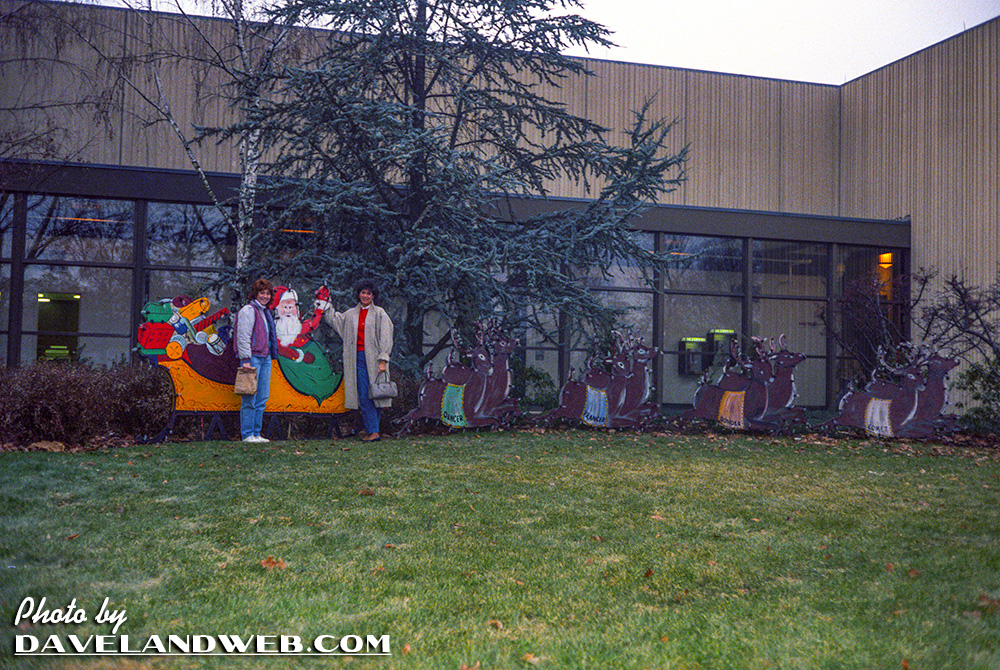 The pictures from this post are older than dirt, so please excuse the quality and the composition—I was still in my early days of operating a camera! I grew up outside of Philly, and Hershey, Pennsylvania was only about an hour and a half away. Frequent trips were made to the park and chocolate factory as I was growing up.
This batch of pics were taken in December 1985, when one of my college friends flew out to visit. Naturally, Hershey was on the list of to-do's for D-Tours. Shot #1 is the outside of "the factory;" at this point, I don't even believe chocolate was produced here, and "the factory" was only for tourists to learn how chocolate was made.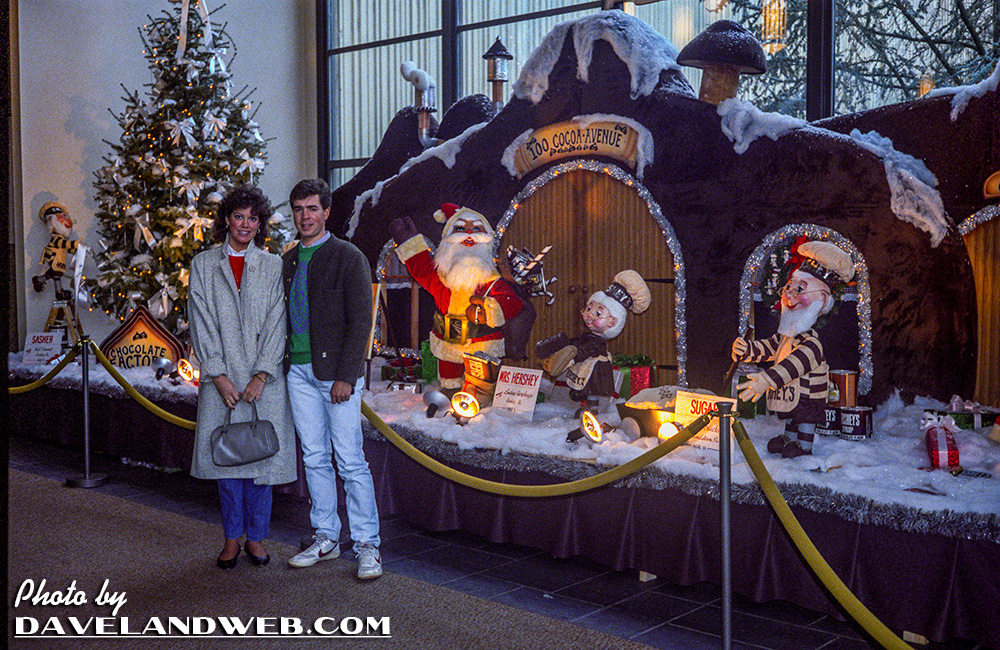 On the Omnimover-like vehicle, you'd see models of the workers bagging up the cocoa beans: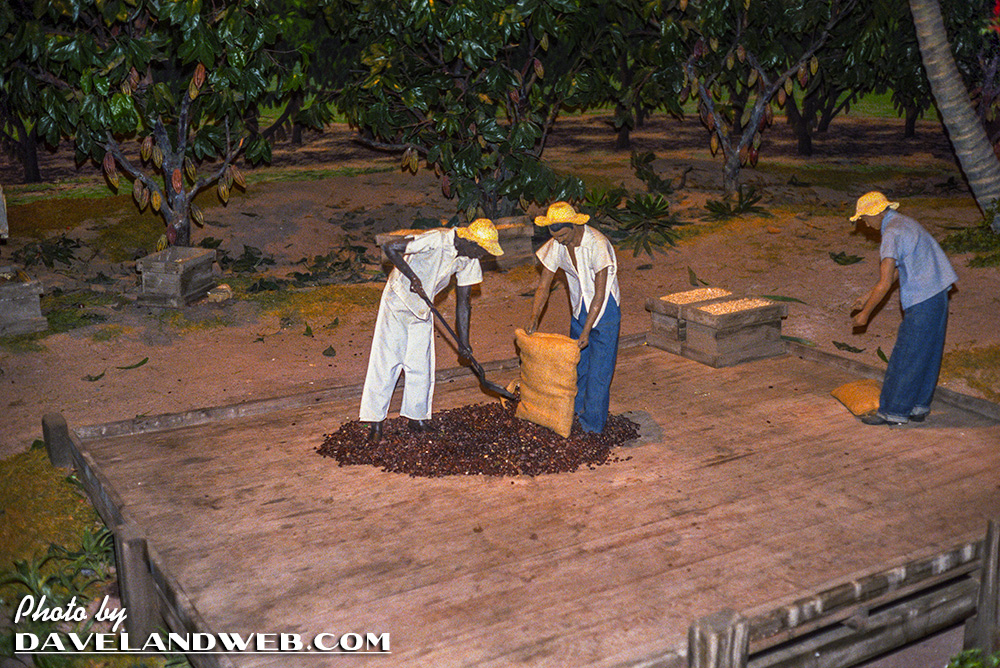 Dirty-brown water standing in for chocolate: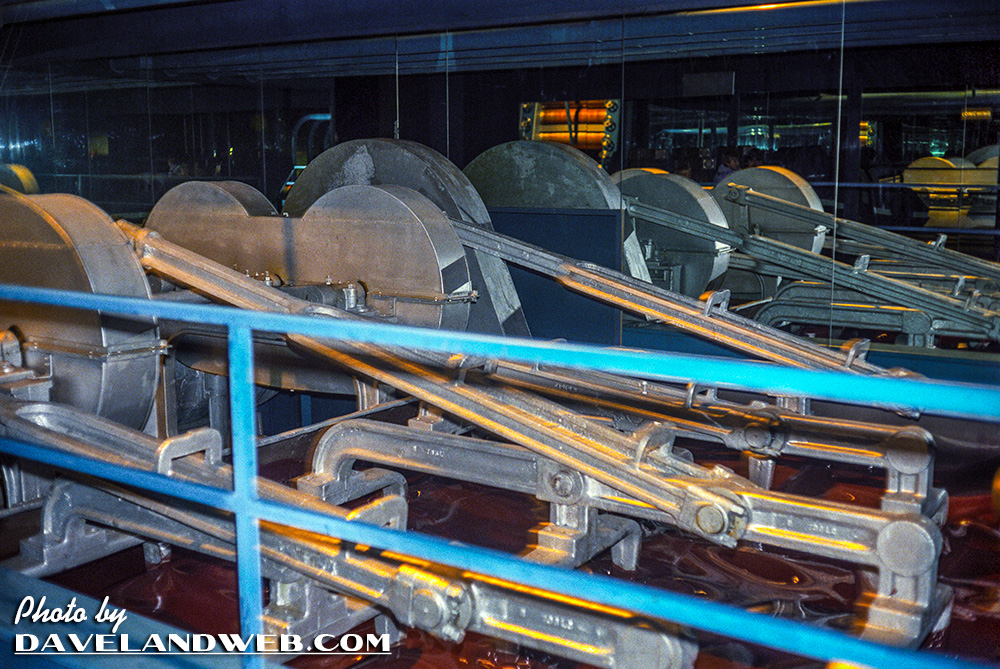 The saaaaaame hershey kisses keep rotating on that belt all day long. Imagine my chagrin when I found out that they were fake!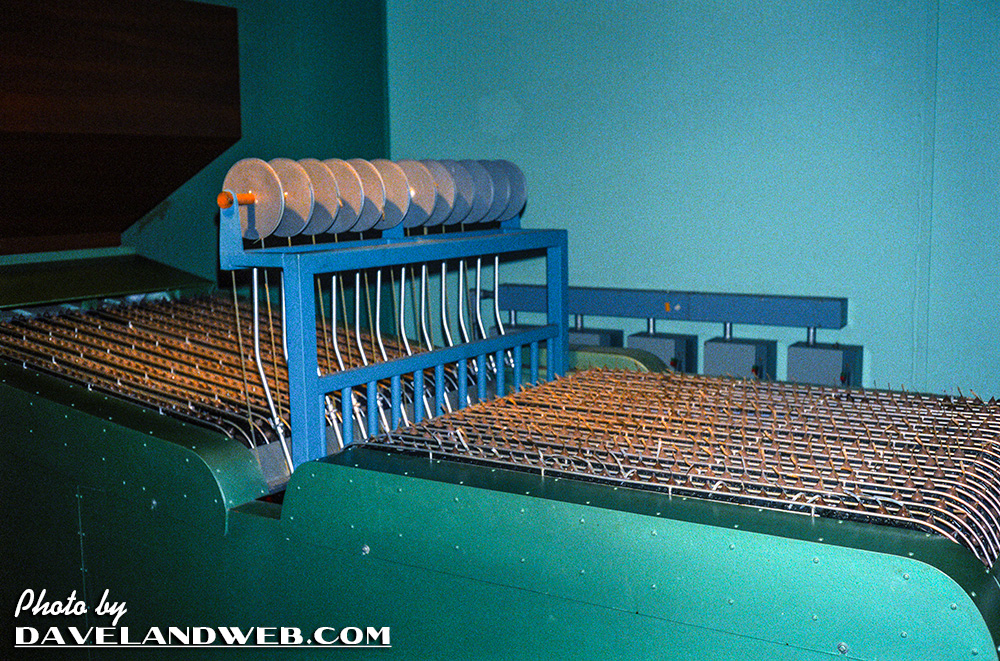 Naturally at the end of the tour there were a few gift shops to blow your hard-earned money!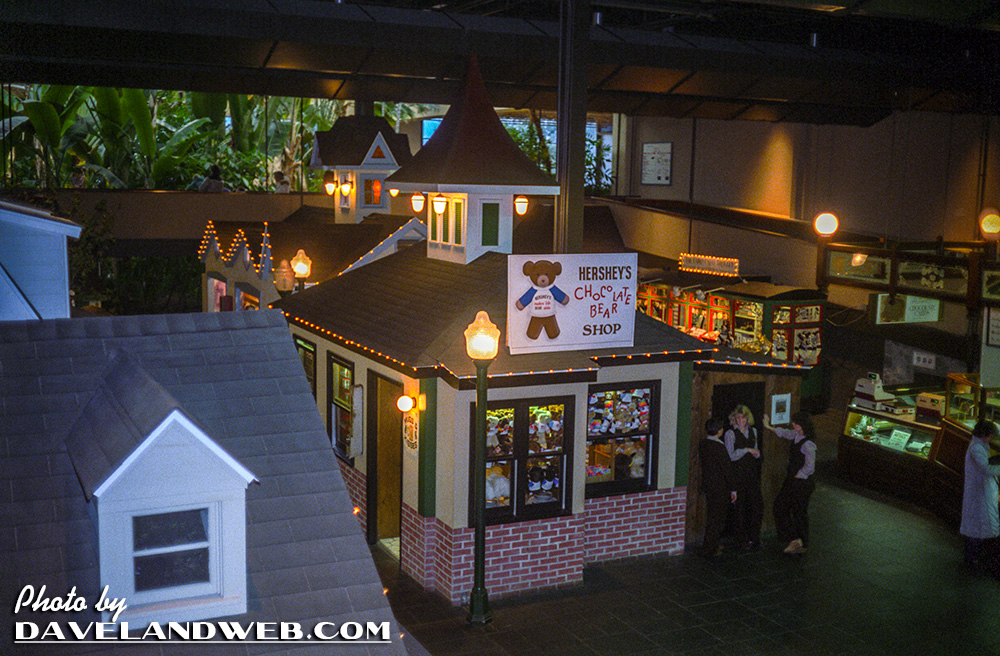 And heart-warming characters to put you in the Christmas mood: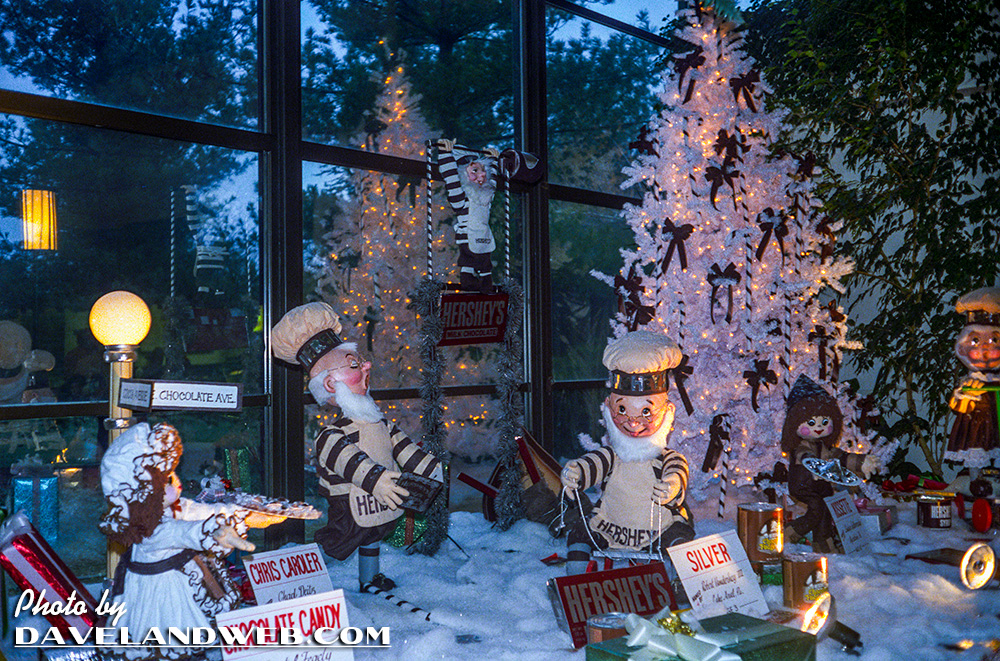 Next to "the factory" was the park. To imagine what it was like, just think of a low-tech version of DCA's Paradise Pier with chocolate aromas pumped in to keep you hungry. Yup...you get the picture. Still, for a day of fun and what it cost, it was worth the drive.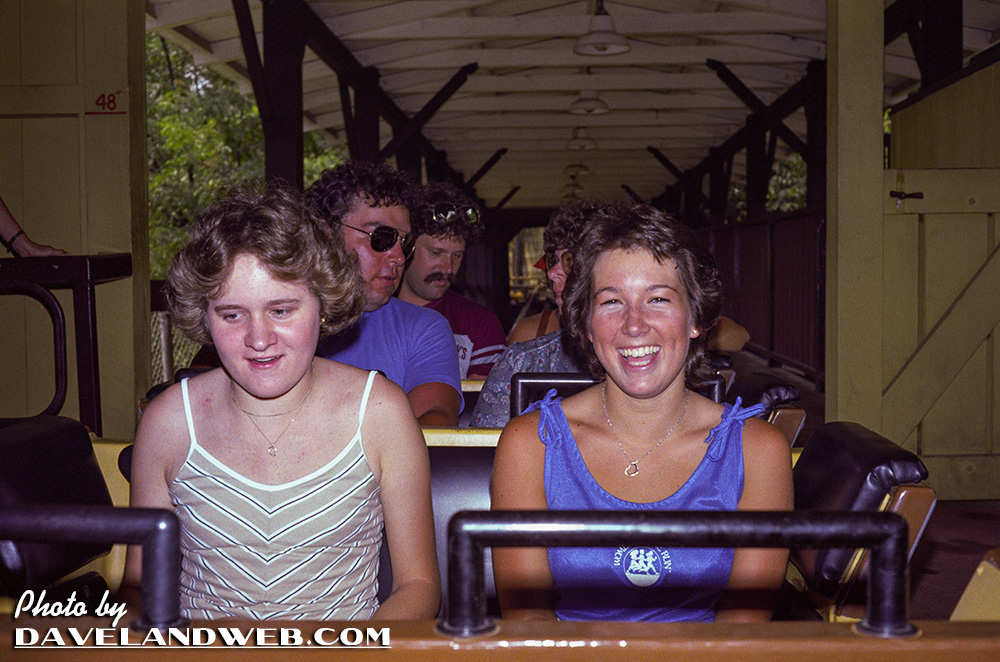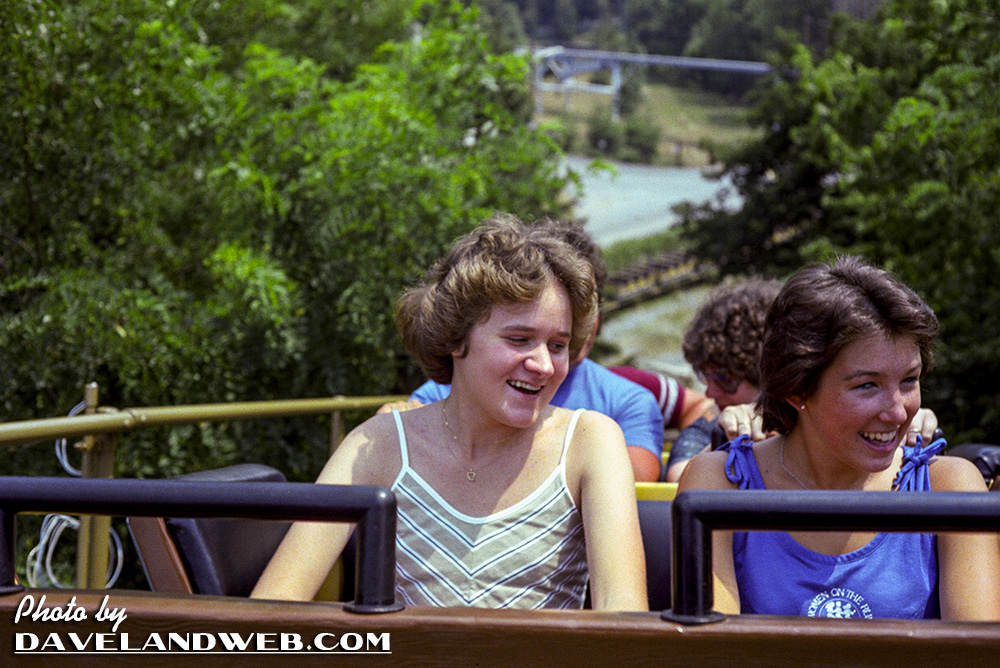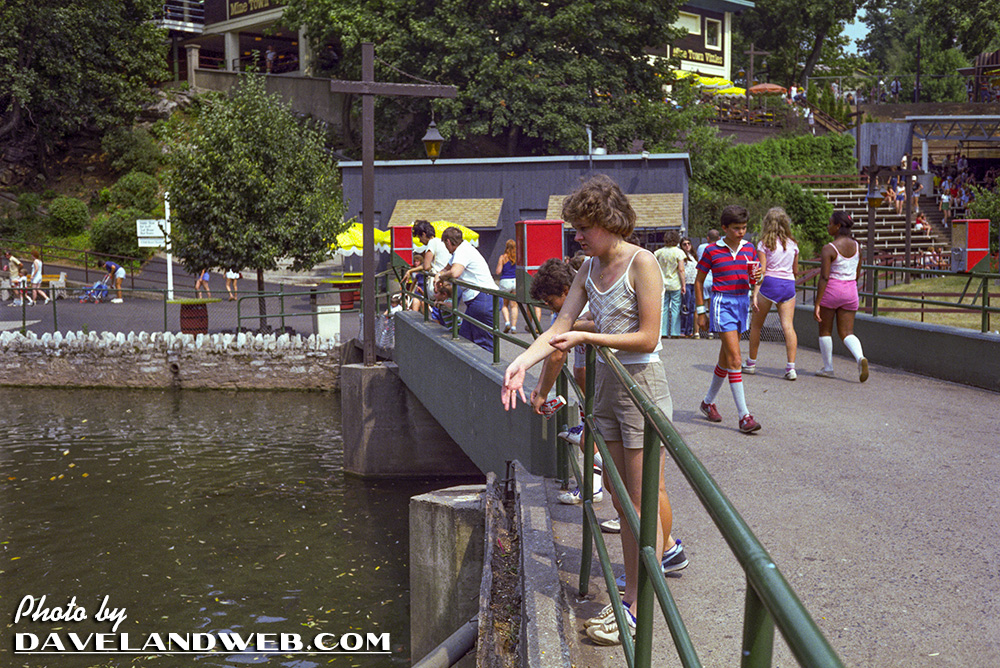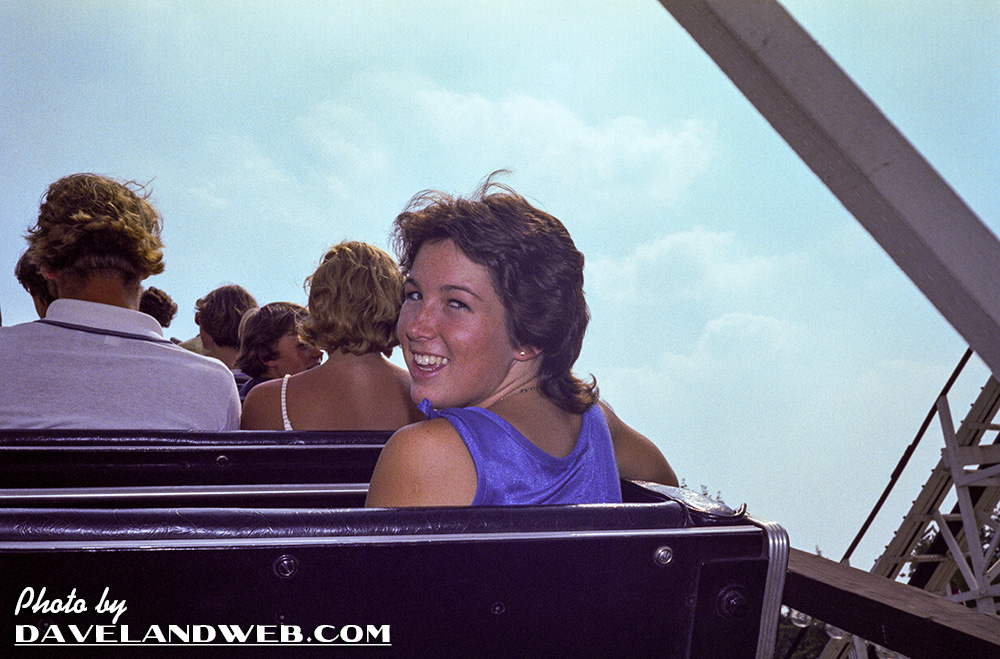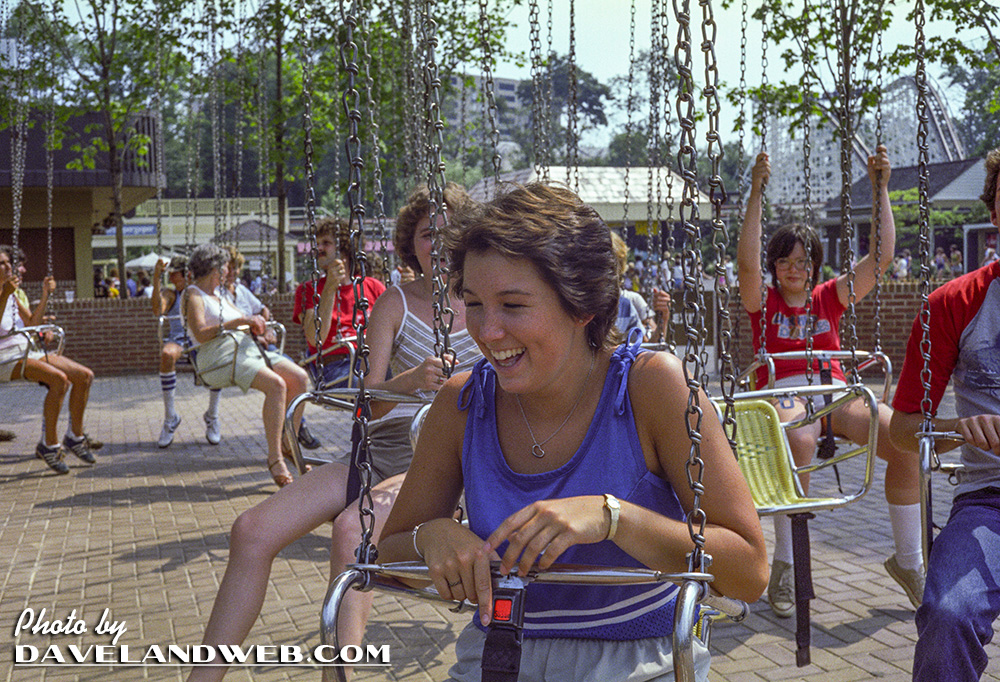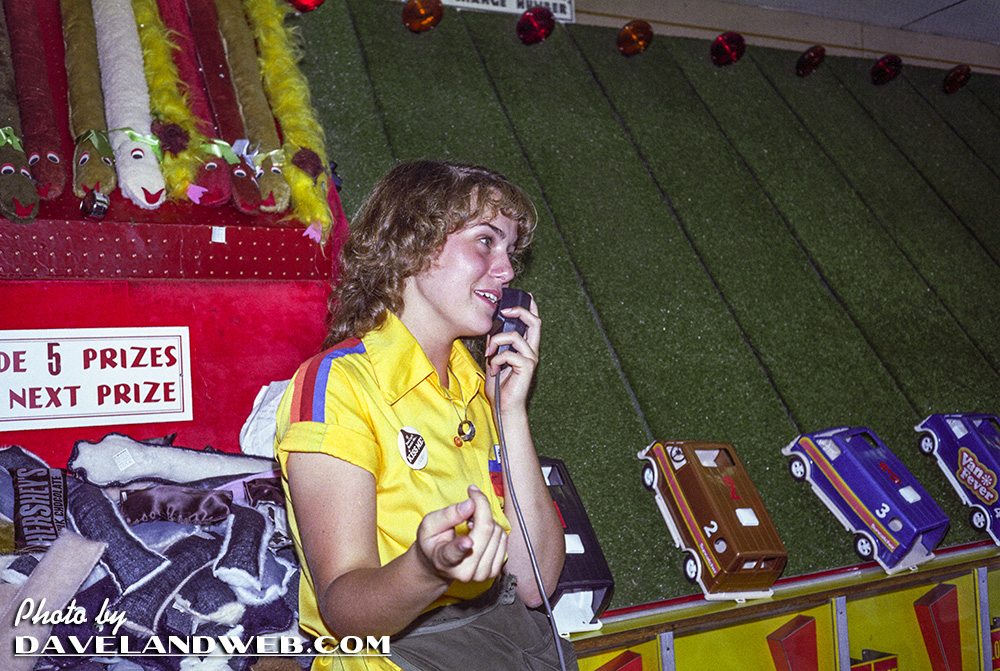 Hershey Park even had a Skyway!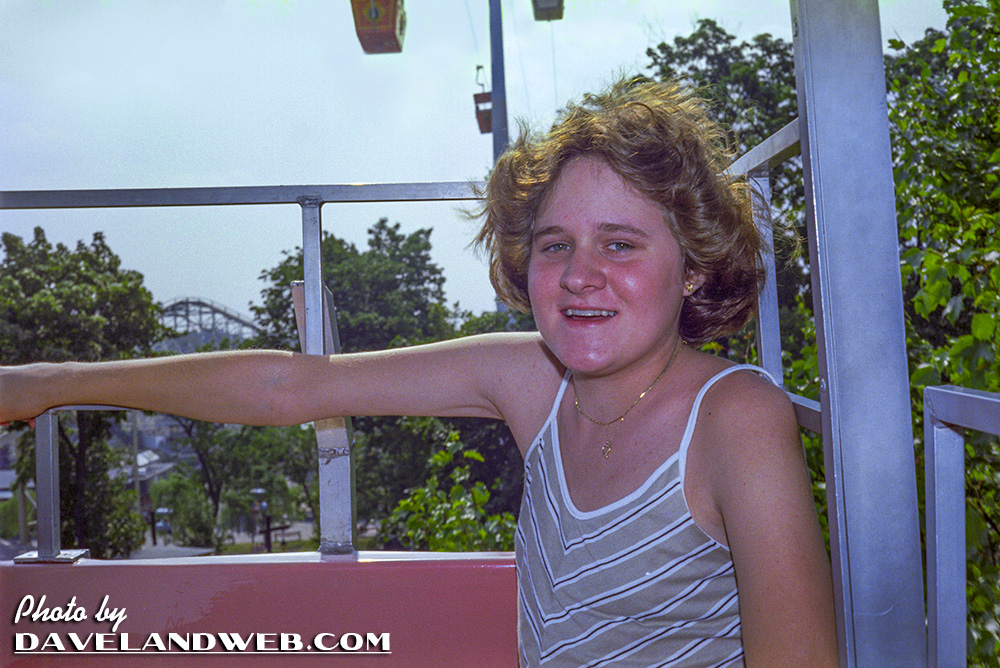 See more Hershey photos at my regular
website
.