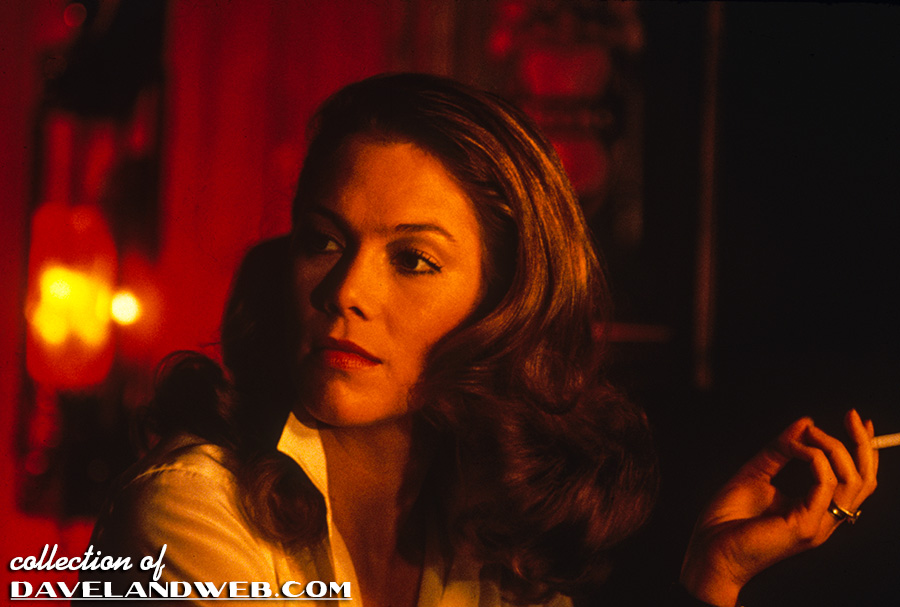 This post features a photo of Kathleen Turner from her silver screen debut. Harking back to the days of film noir, Kathleen Turner made her entrance in the 1981 film "Body Heat" wearing a white dress that hugged every curve of her body—she was basically what many might call sex-on-a-stick.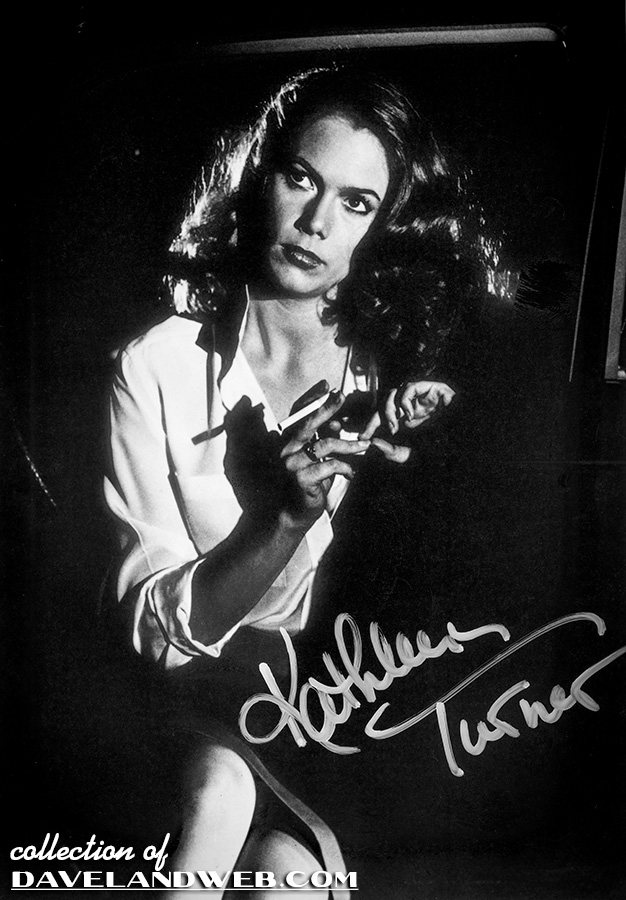 One of her more memorable lines from the movie (spoken to a sweaty and horny William Hurt): "You're not too bright. I like that in a man."
Refusing to be typecast afterward, she made a number of daring and offbeat choices that have provided me many hours of memorable entertainment.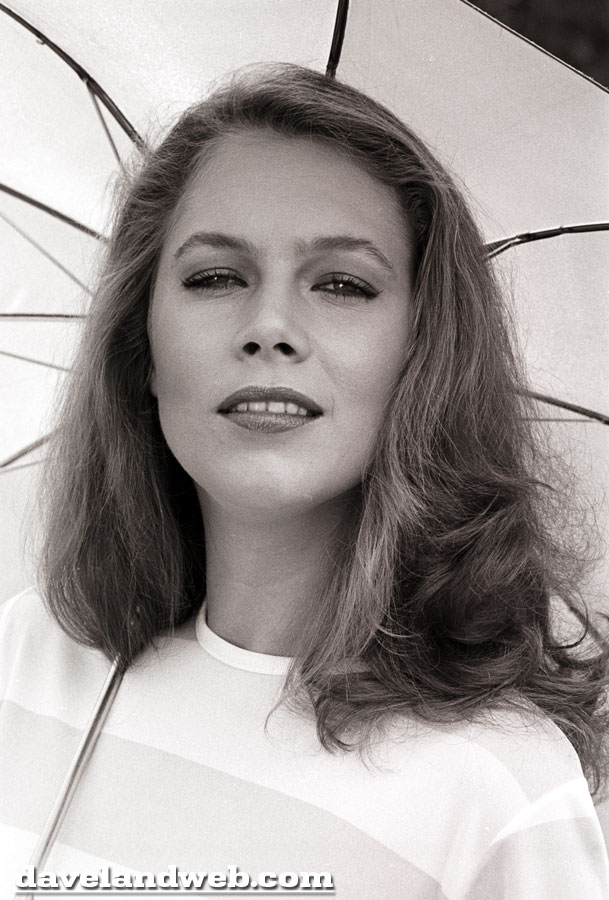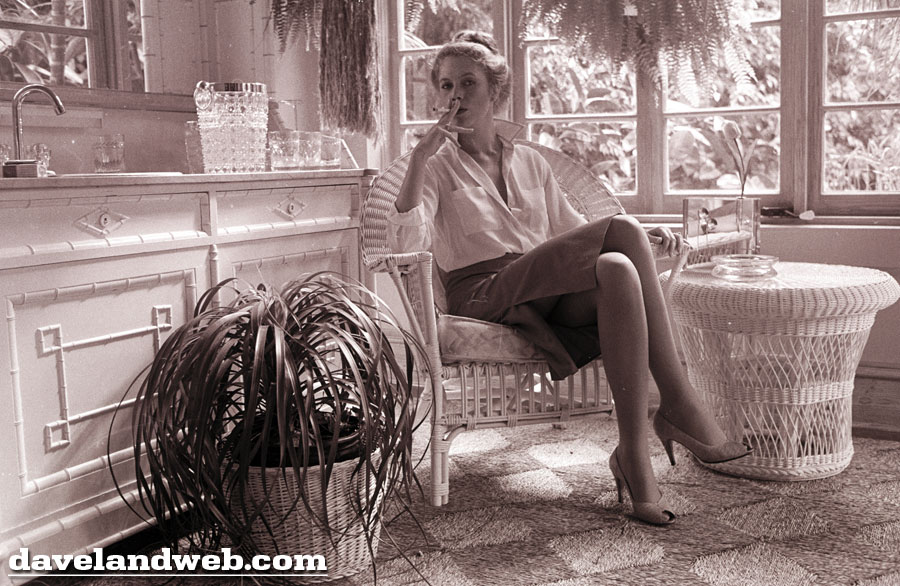 Her autobiography is an excellent and quick read, giving insight as to how she prepares herself for her craft. Although she often appears a little full of herself, it is definitely worth a read. To see more Kathleen Turner photos, visit my regular
website
.