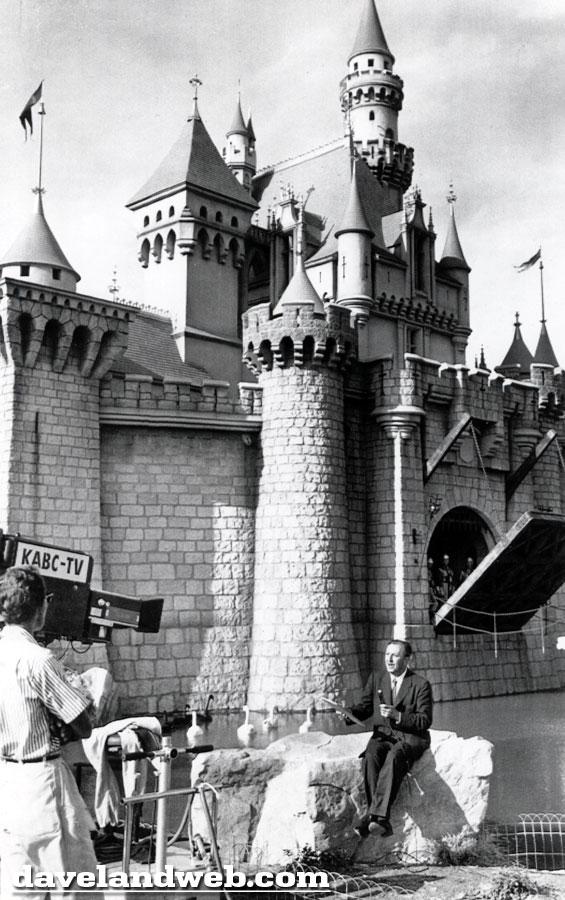 55 years ago to today, Disneyland opened for a special invitation only group...unfortunately for Walt, the invitations were copied and a mob of over 30,000 showed up. It was somewhat of a chaotic situation, but as we all know, everything worked out just fine as the park is still thriving today.
In this United Press wire photo, we see Walt sitting casually outside of the castle, waiting for his cue to begin the Fantasyland dedication. From the snipe on the front of the photo:
Walt Disney seated in front of the Fantasyland Castle, officially opens his $17,000,000 Disneyland on a national TV broadcast. Over 30,000 guests jammed the amusement park 7/17, for the formal opening.
Behind the drawbridge, you can see the Medieval soldiers on their horseman, also waiting for their cue!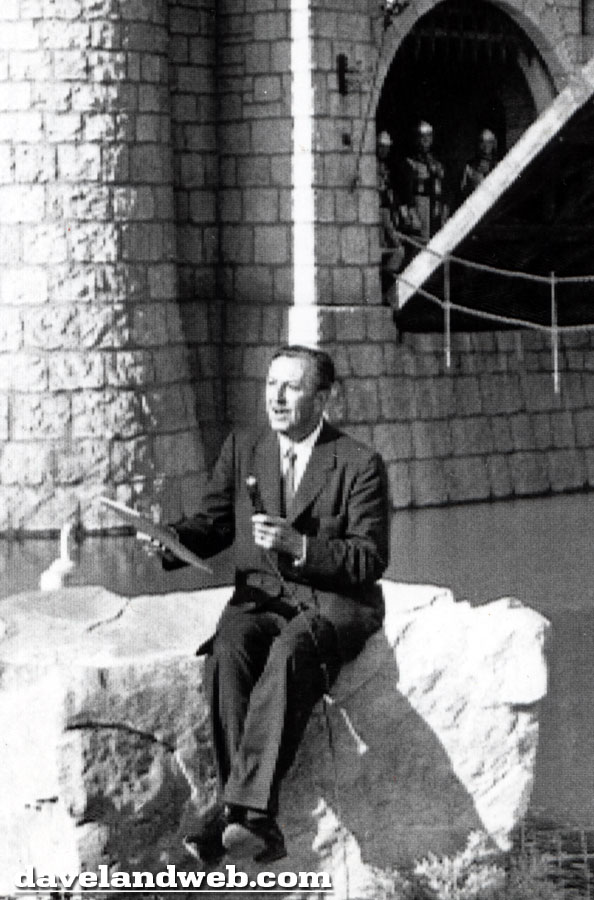 A better shot of what the horsemen looked like (ignore the scary-looking characters in front, please!).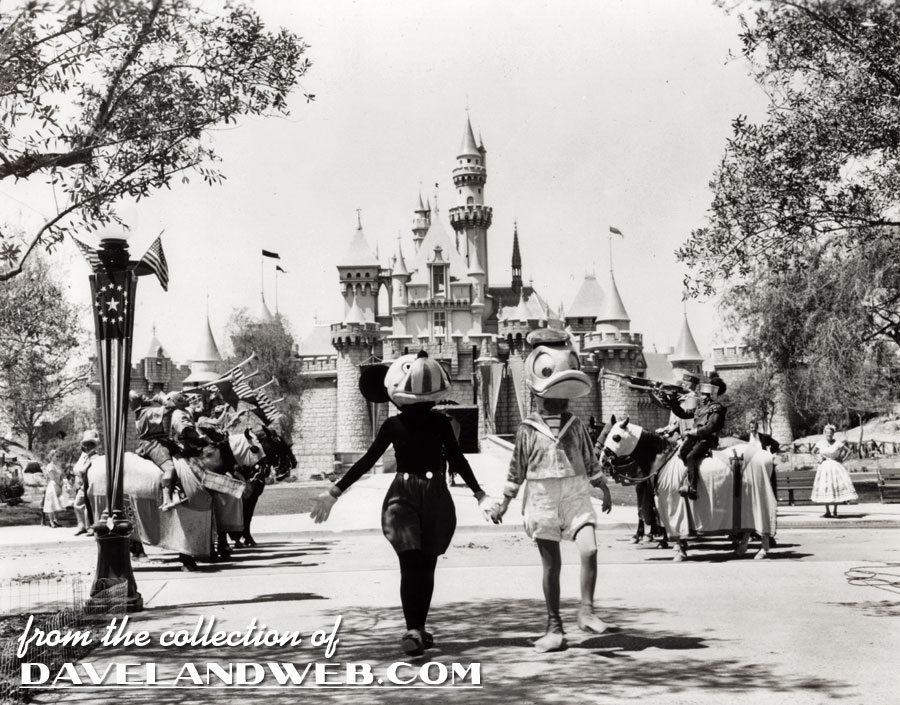 See more vintage & current Disneyland photos on my
main website.