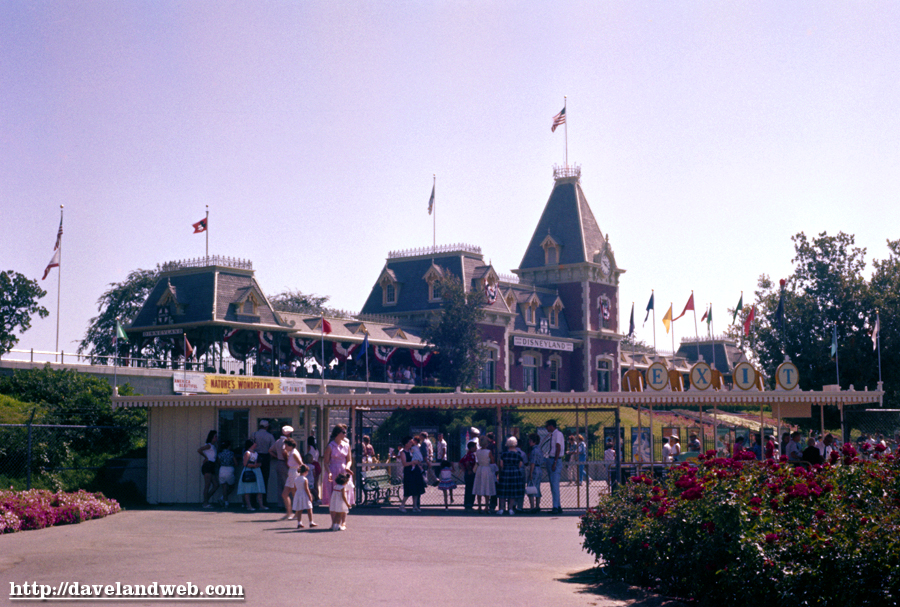 The Good News: These rare views are over 40 years old. The Bad News: These rare views are over 40 years old. Expect color shifts. Expect fading. OK, now that the disclaimer has been made, let's get down to biz. As usual, the Daveland Tour starts at the entrance to Disneyland and the Main Street Train Station; today's series is no exception! Once through the tunnel, we turn back to see the Fred Gurley at the station, ready to take a Grand Circle Tour around the park.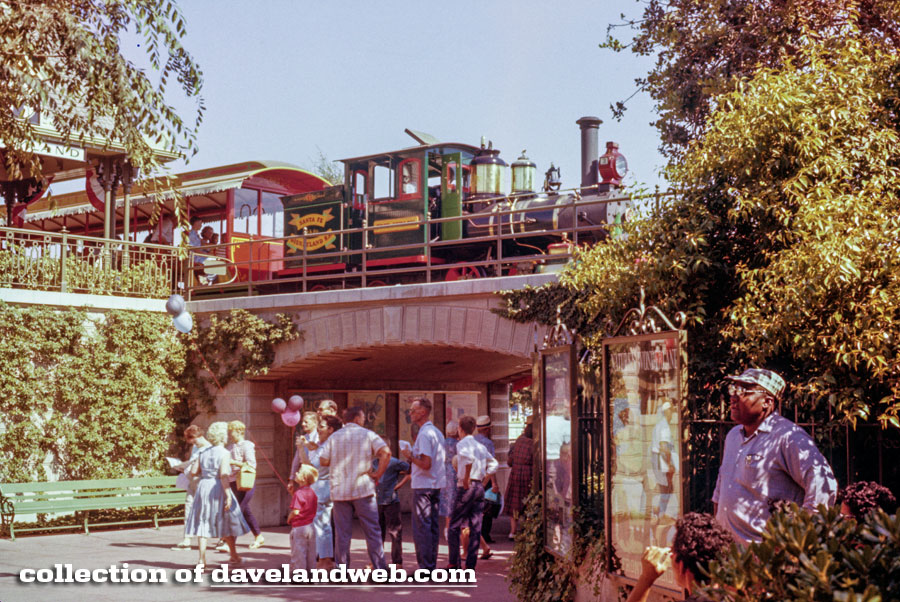 By the time our photographer made it up to the Station, another train had pulled in. Check out this load of guests just chompin' at the bit to get to the Frontierland Station!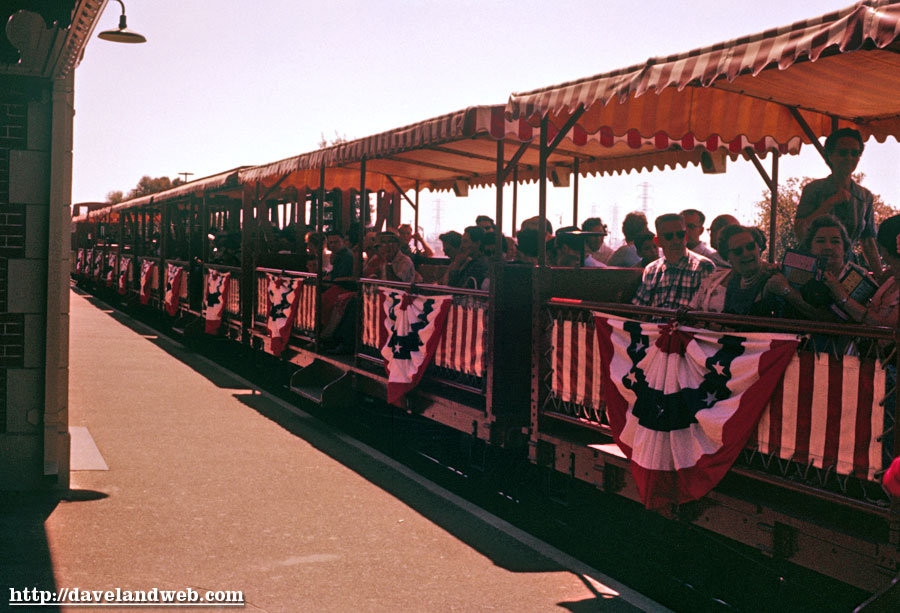 Plenty of transportation choices available on Main Street, including these horseless carriages.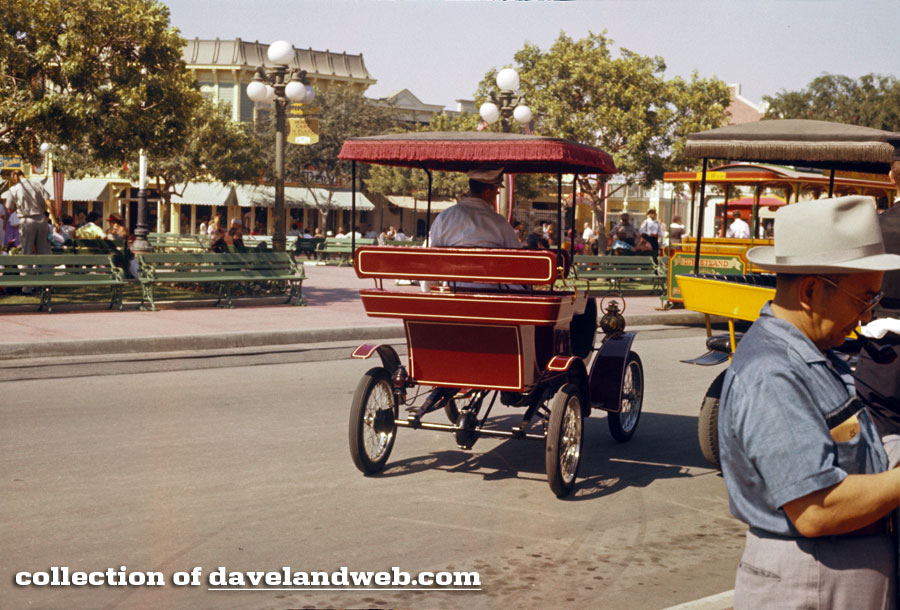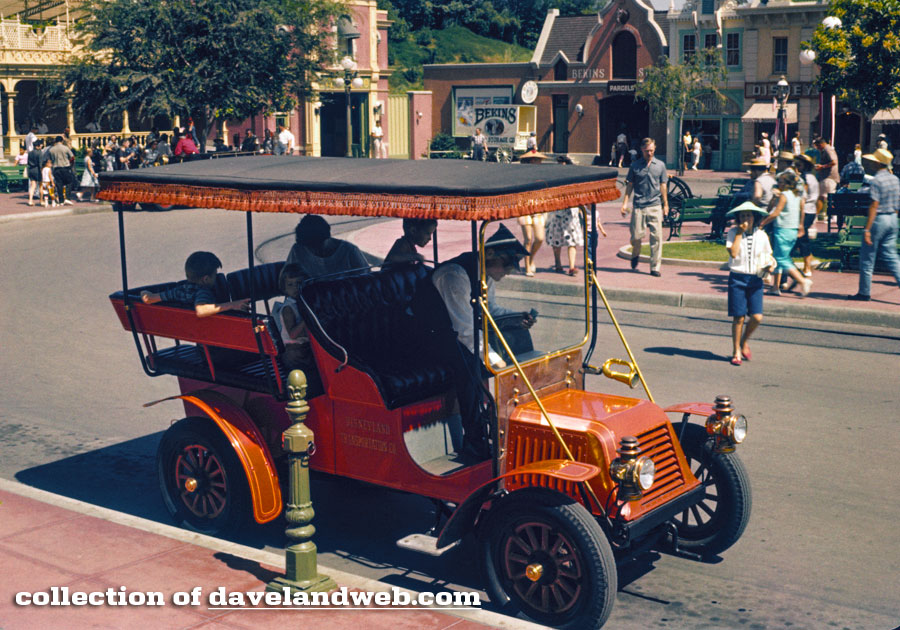 For the more traditional park guest, a Surrey may be the ride of choice; and with the price of gas these days, 10¢ a ride seems purty darn good!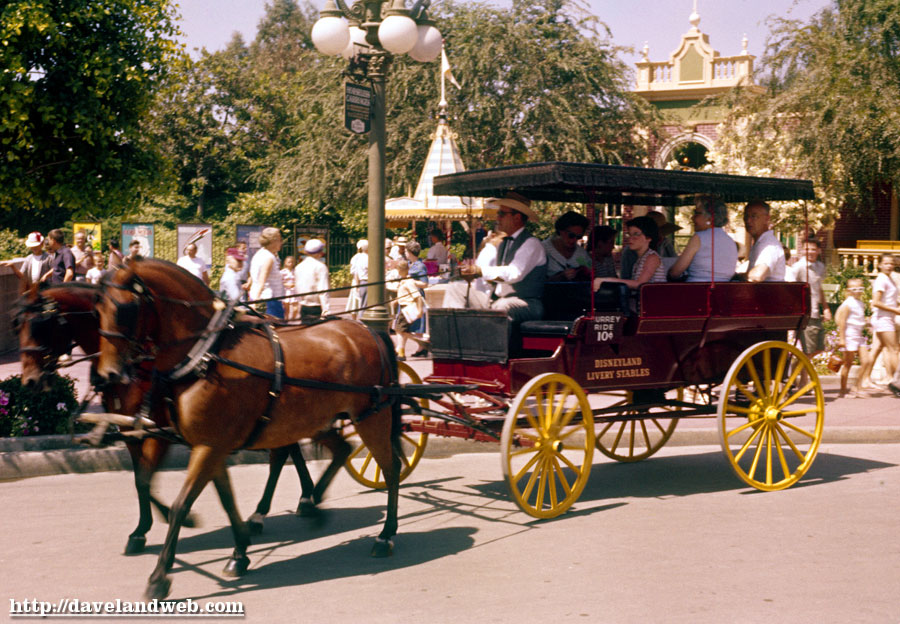 To see more vintage & current Disneyland photos, visit my website
.