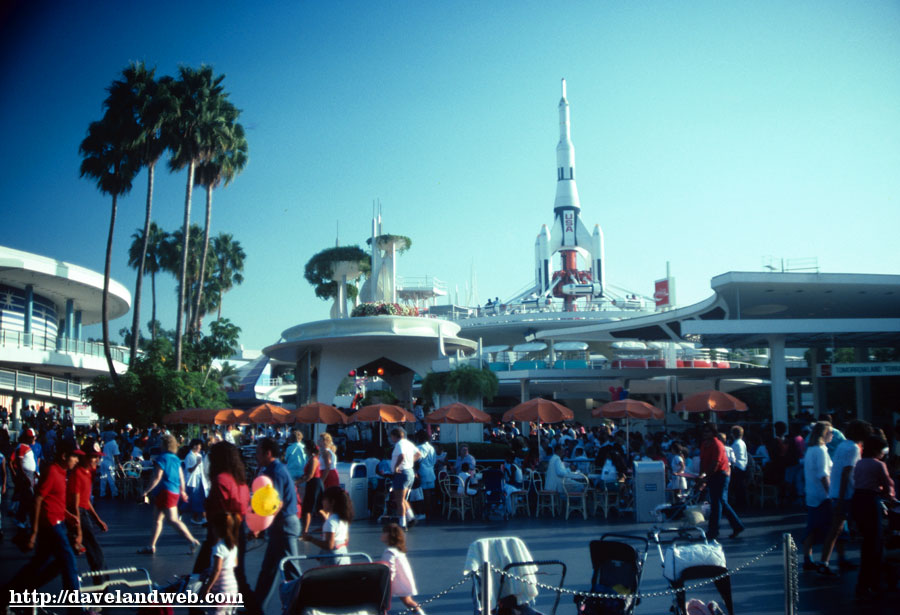 Here's a nice all-encompassing Tomorrowland view: The PeopleMover, Rocket Jets, The Carousel of Progress on the left, and the Tomorrowland Terrace. SOOOOO many cool things to do in Tomorrowland (not that I'm making a commentary on how Tomorrowland currently kinda' sucks).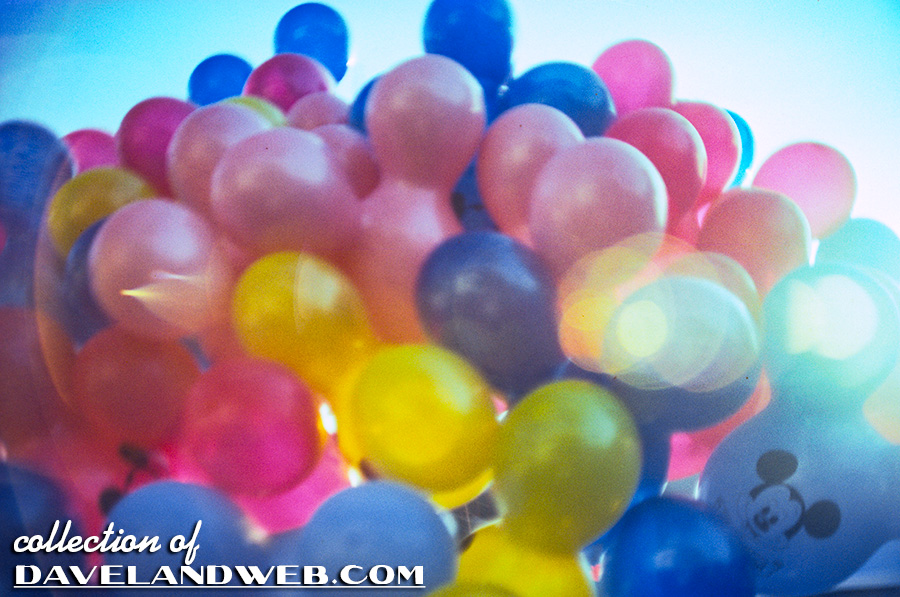 Time for a little snack break. Is that a frozen chocolate-covered banana? Yum!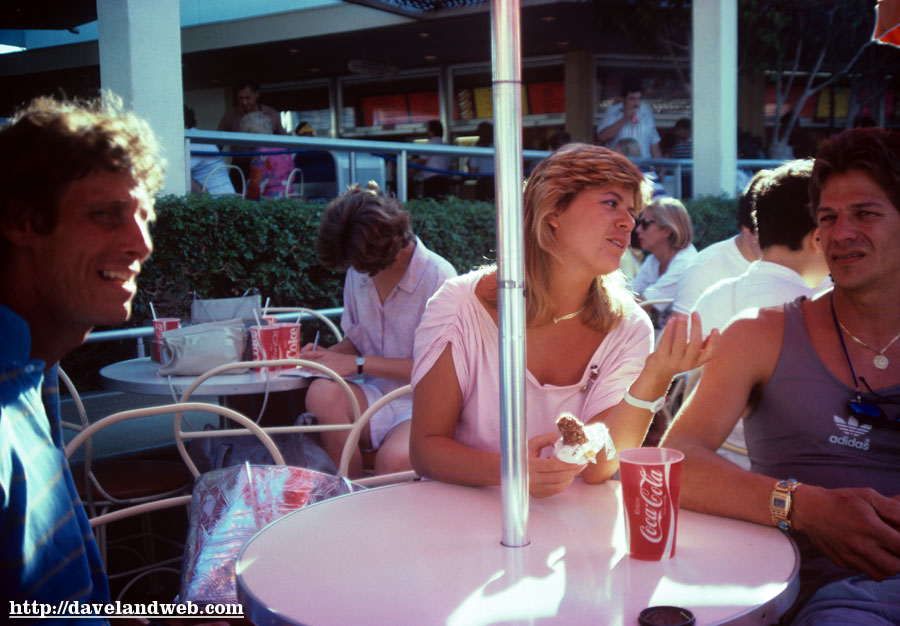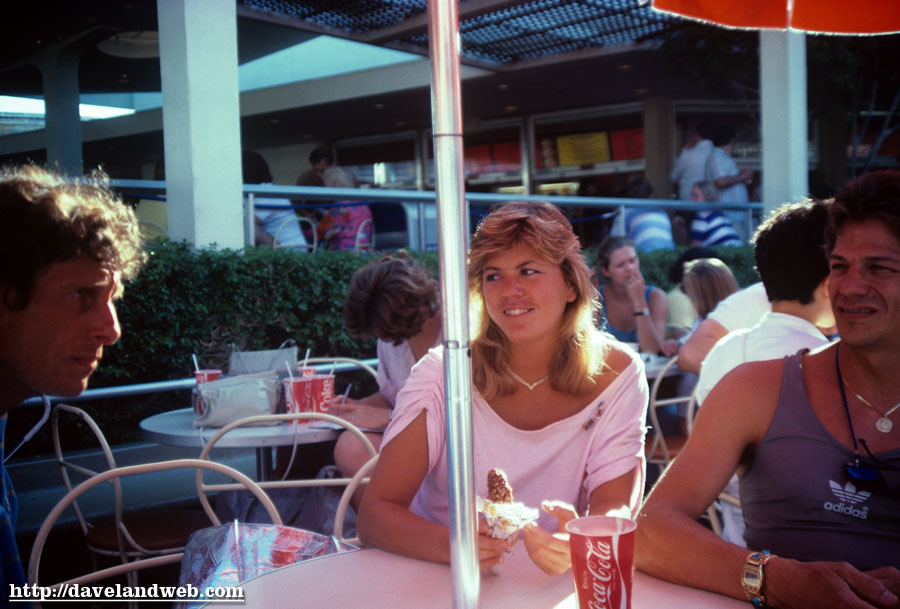 Here is my mystery shot of the series; anyone know what this is of?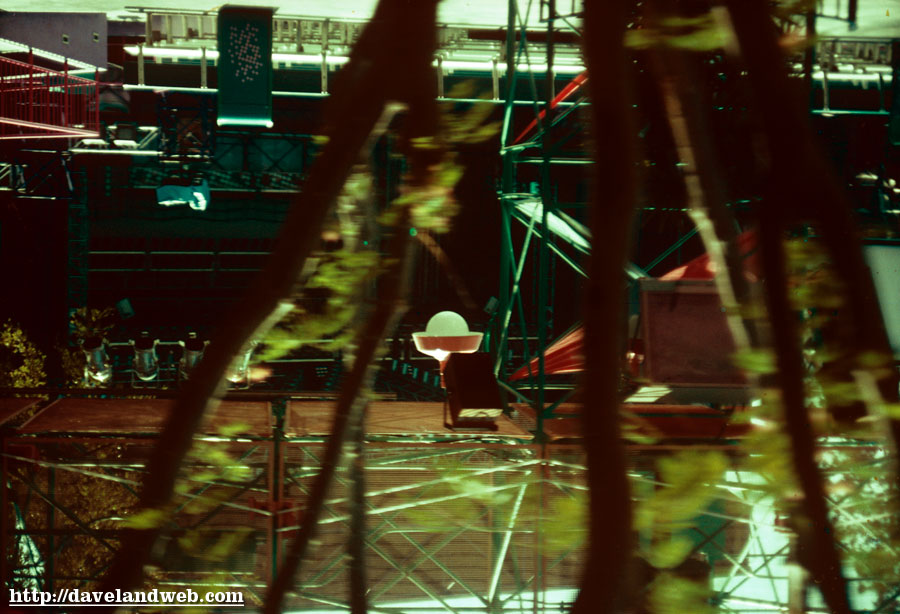 Last shot of Tomorrowland shows the Skyway Buckets sailing through the Matterhorn: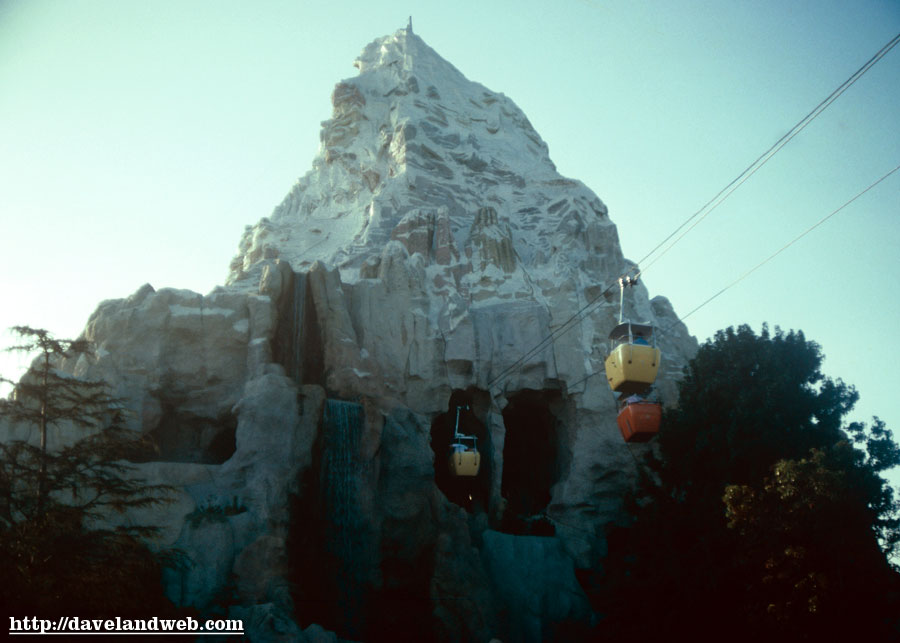 See more Tomorrowland photos at
my website
.