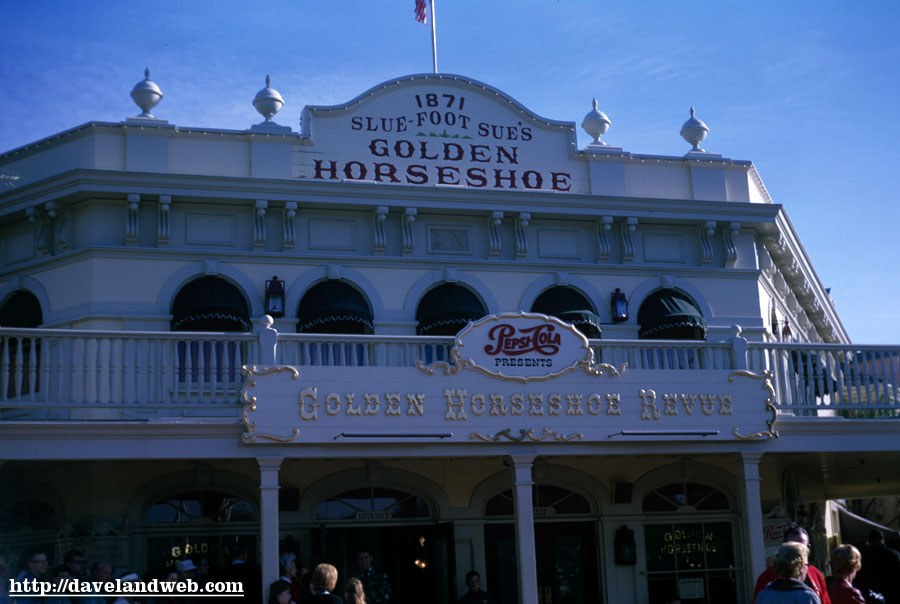 Ah, the Golden Horseshoe. Home to Wally Boag, Betty Taylor, and Pepsi-Cola. Today's batch finishes off the Frontierland portion of this series. Shot #2 shows the Columbia as well as the Haunted Mansion in the background; although the exterior is finished, it would still be quite some time before the attraction was open to guests.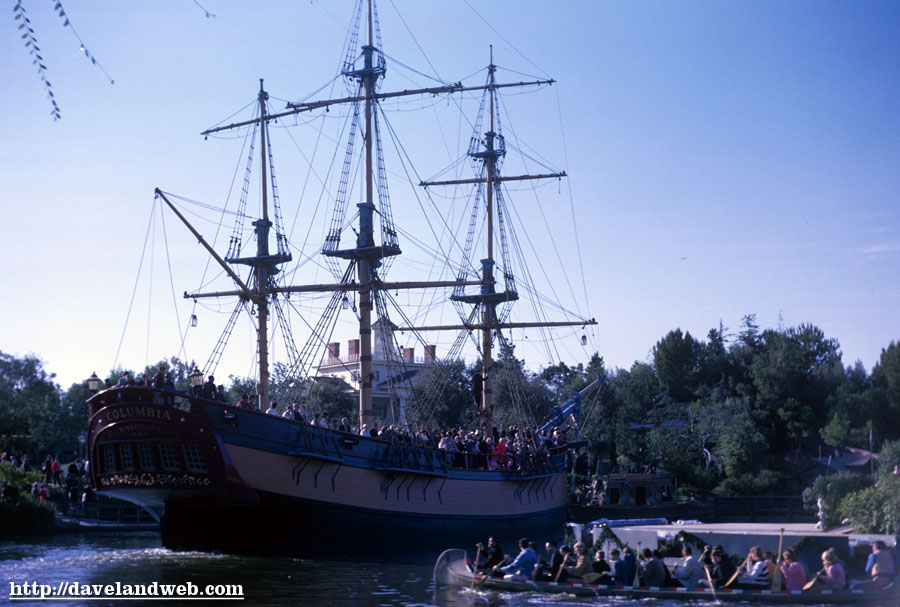 Look at the guests just lining up along the banks of the Rivers of America to snap a photo of the Mark Twain: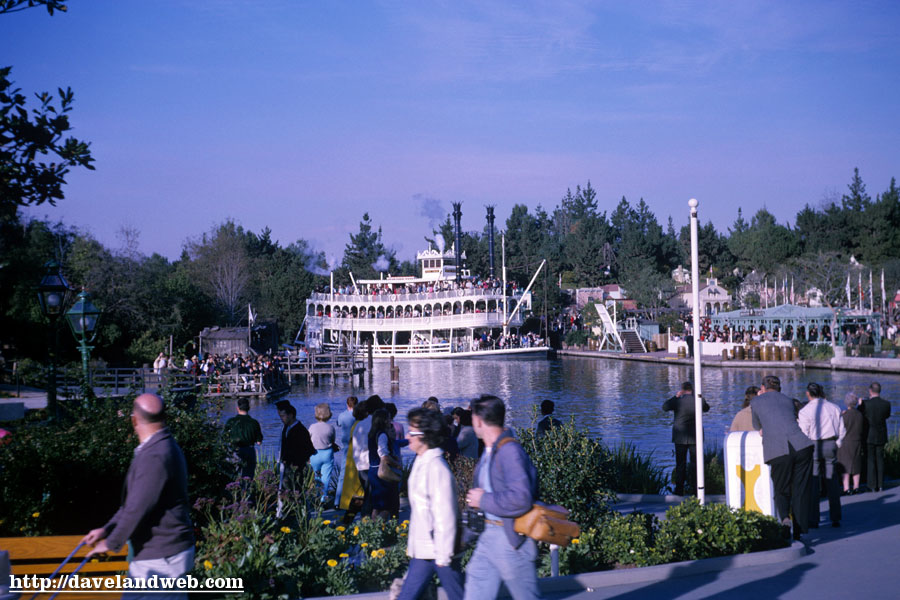 Last one for today shows The Old Mill on Tom Sawyer Island, draped with a little festive garland.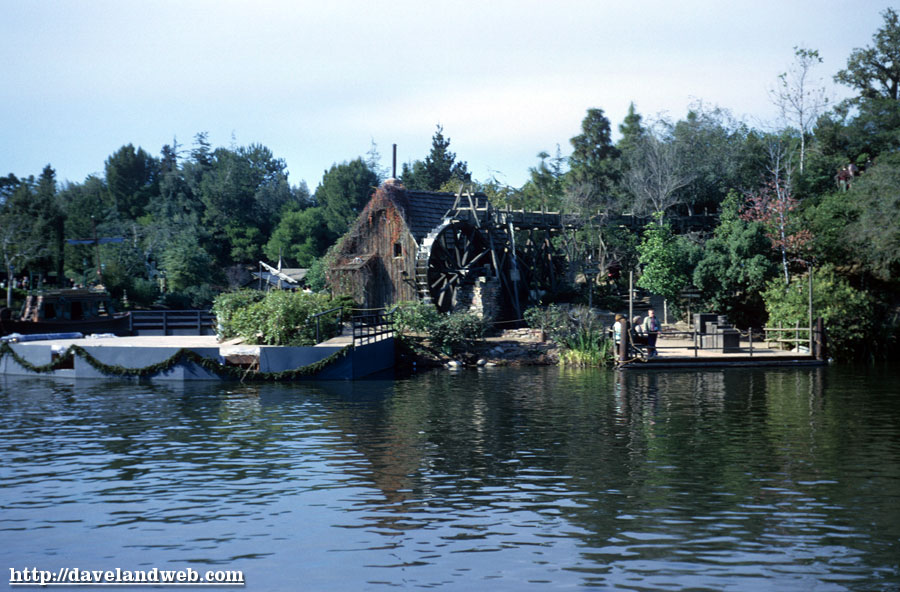 About a week or so ago I had mentioned the building of a Mount Rushmore sand castle in Venice Beach to commemorate the release of "National Treasure 2" on DVD. Here is a time-lapse video of its construction:
See more vintage & current Disneyland photos at
my website
.