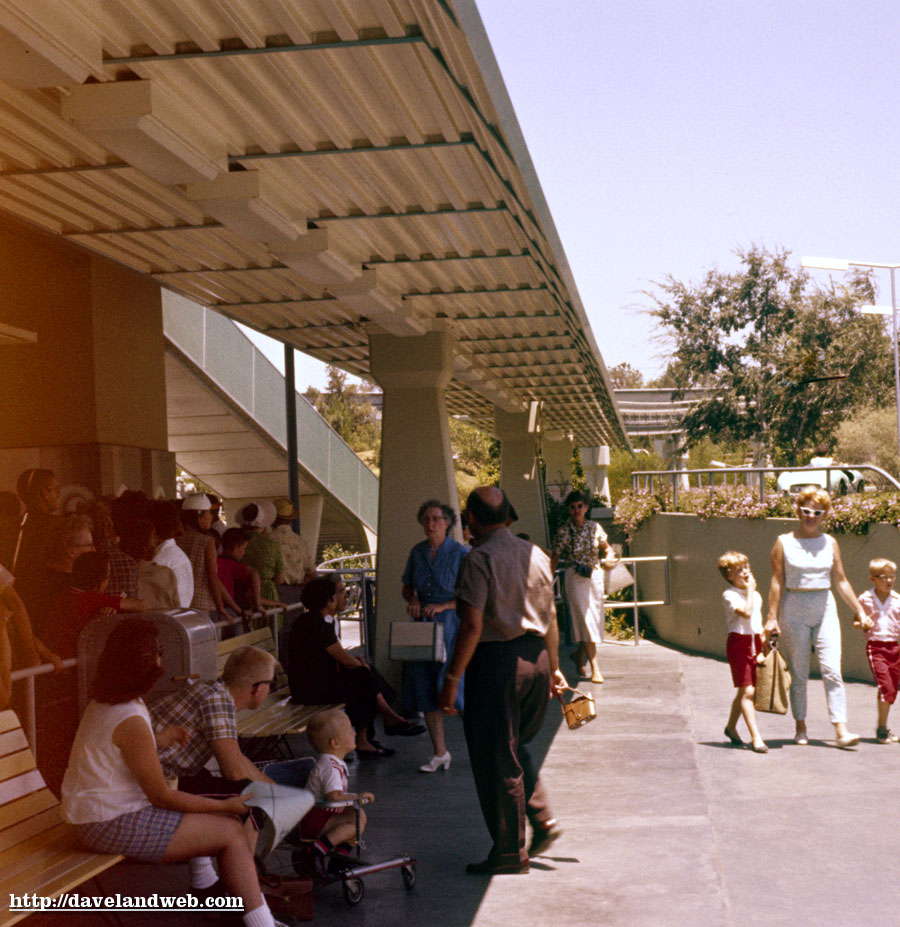 Lines for a Disneyland attraction are nothing new; here is the line for the Submarine Voyage, circa 1960. Note the fun Donald Duck hat on the young girl in line. Back then, Walt knew what to have nearby to keep the guests happy while waiting in line: mermaids!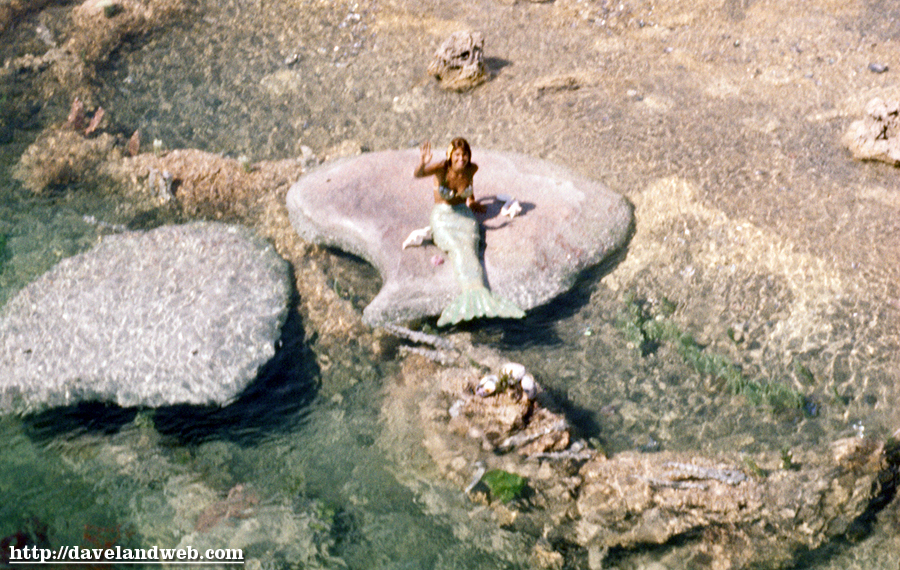 And a few shots of the very military looking subs themselves (note the Motor Boats chugging away in the background of the first shot).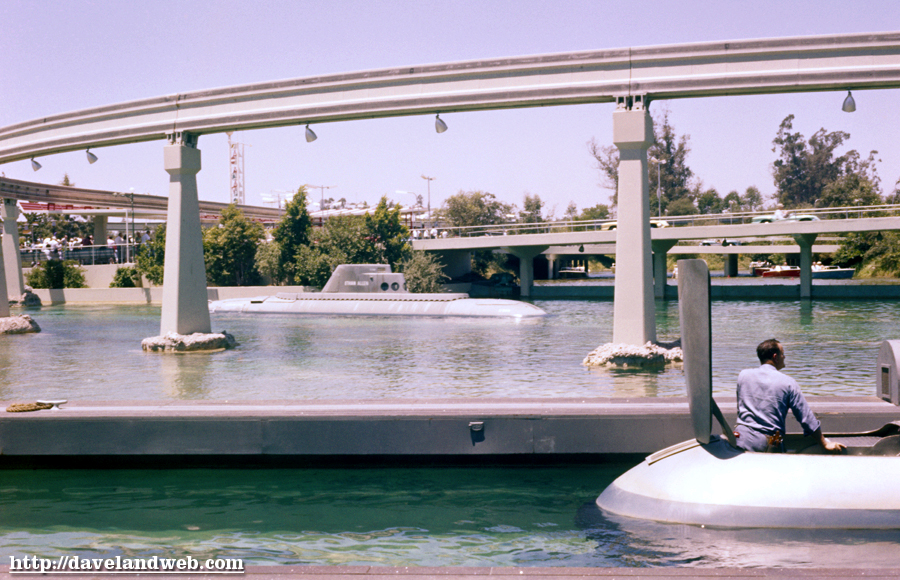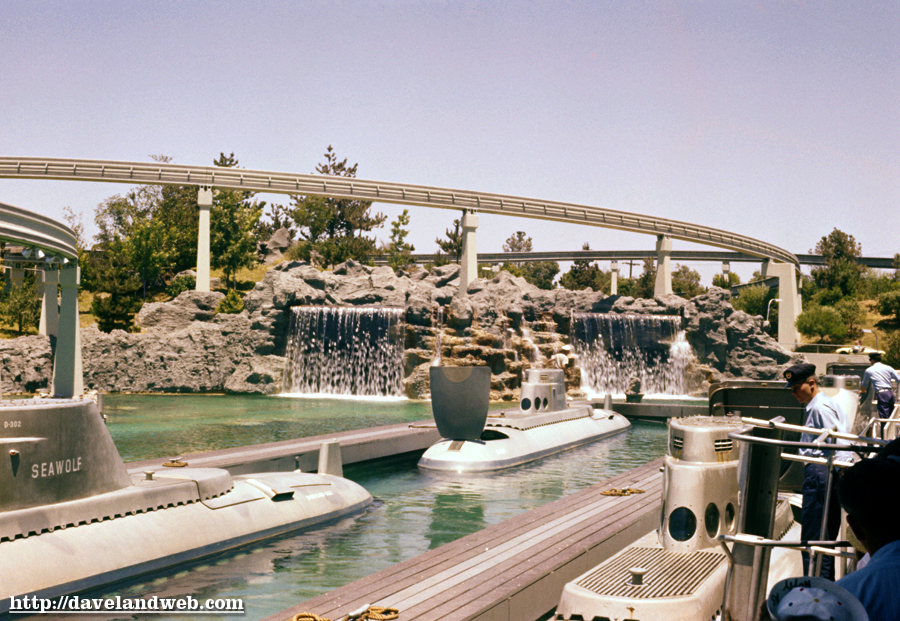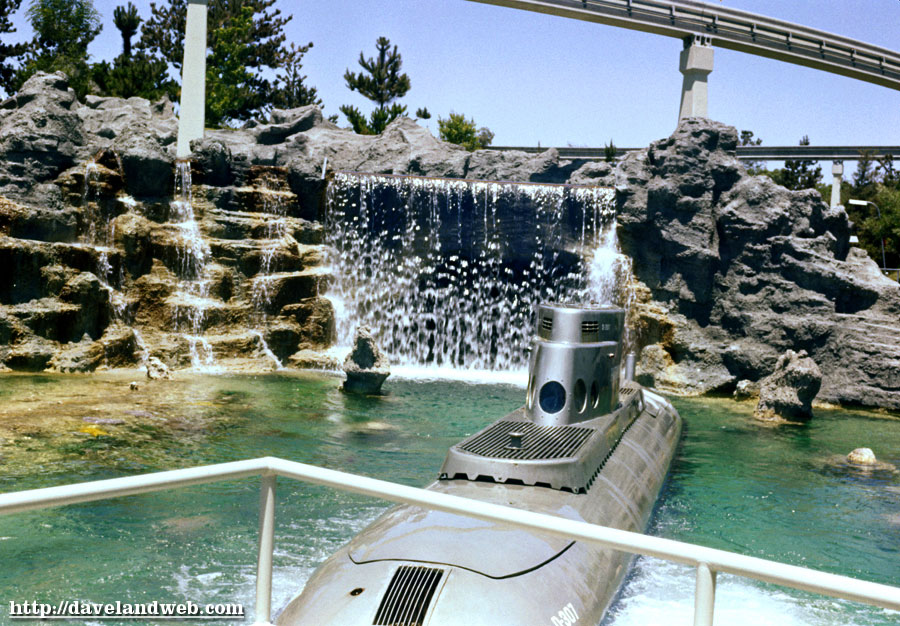 Our July 1960 photographer managed to get a few underwater shots for us as well: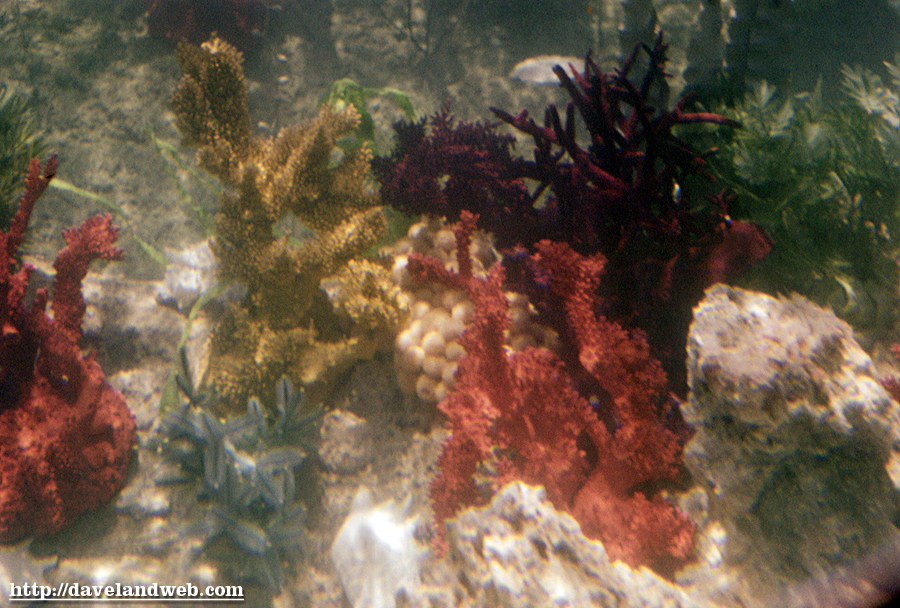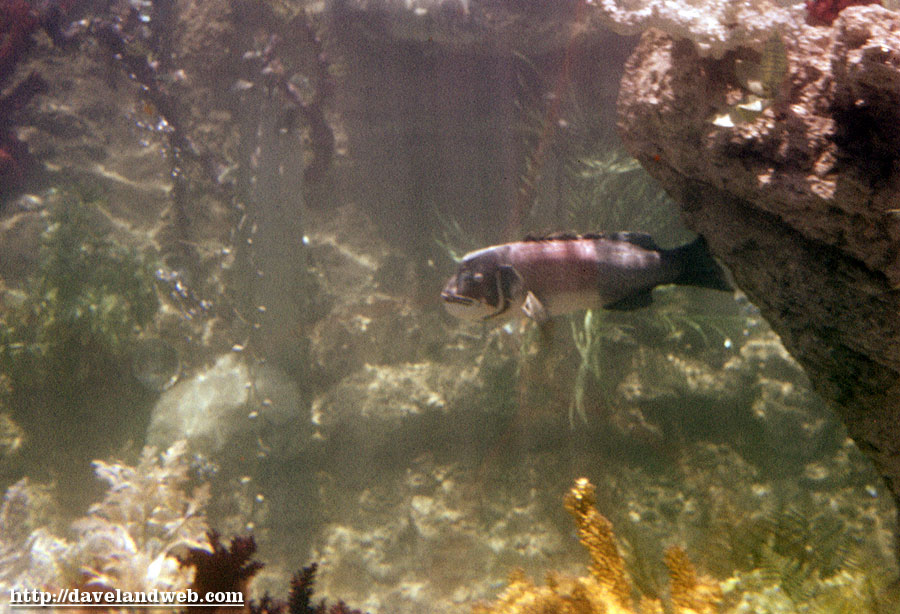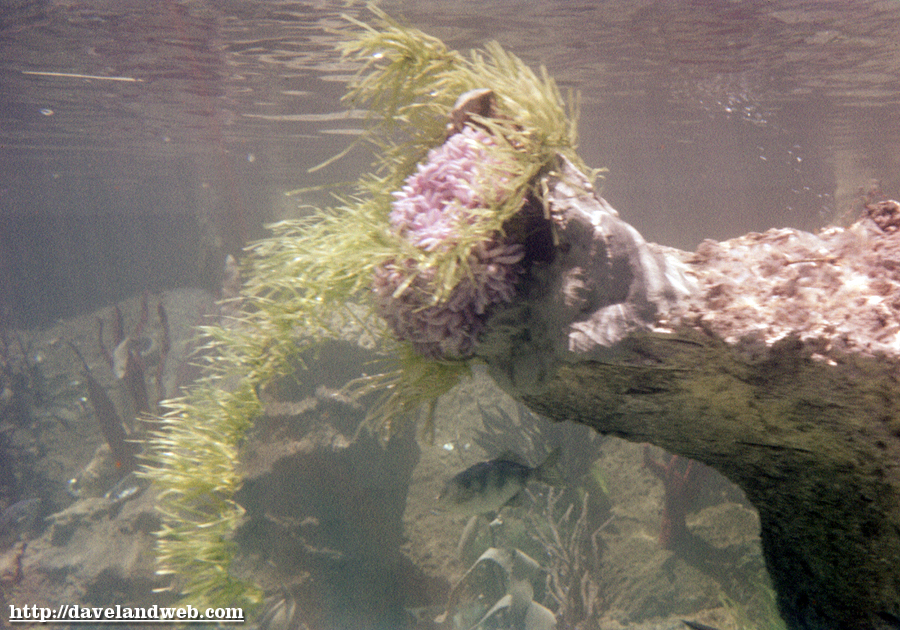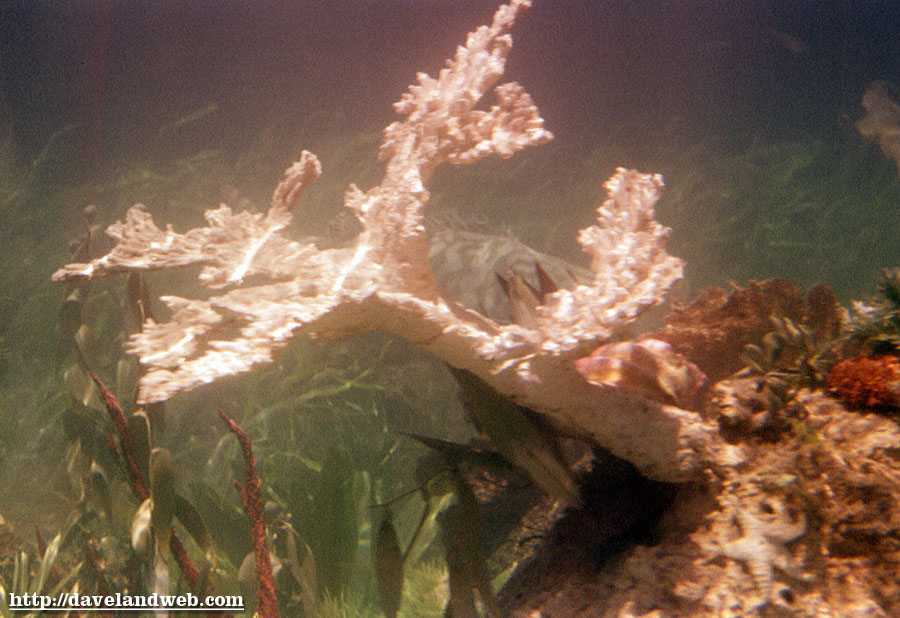 With the new Nemo/Pixar theming of this attraction, it is much more "cartoony" than its previous incarnation, and even includes a touch of Tiki: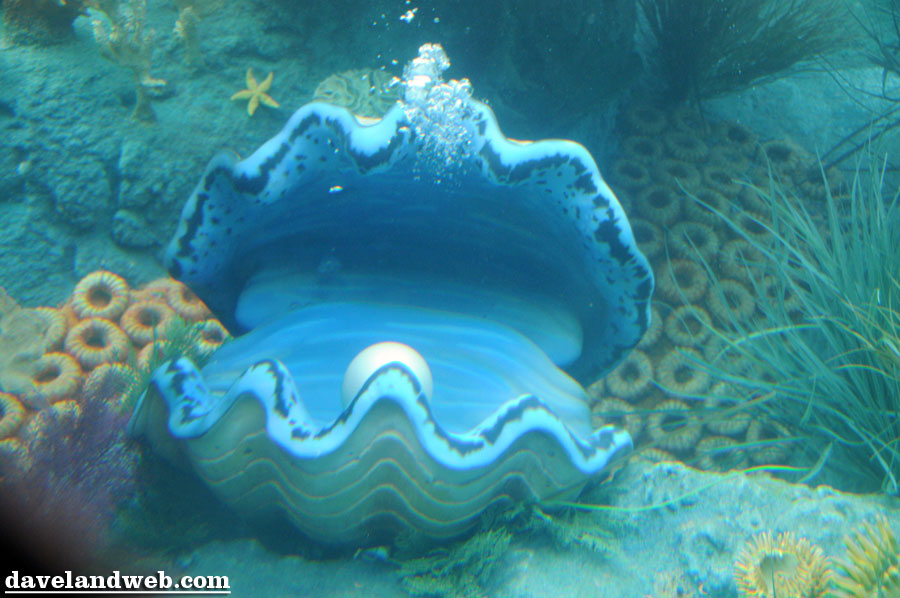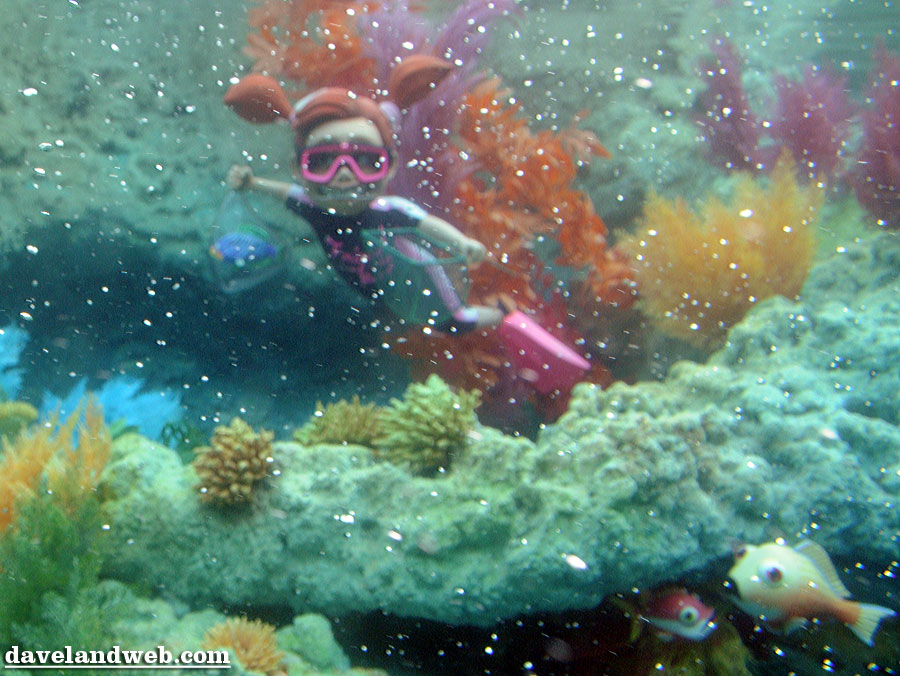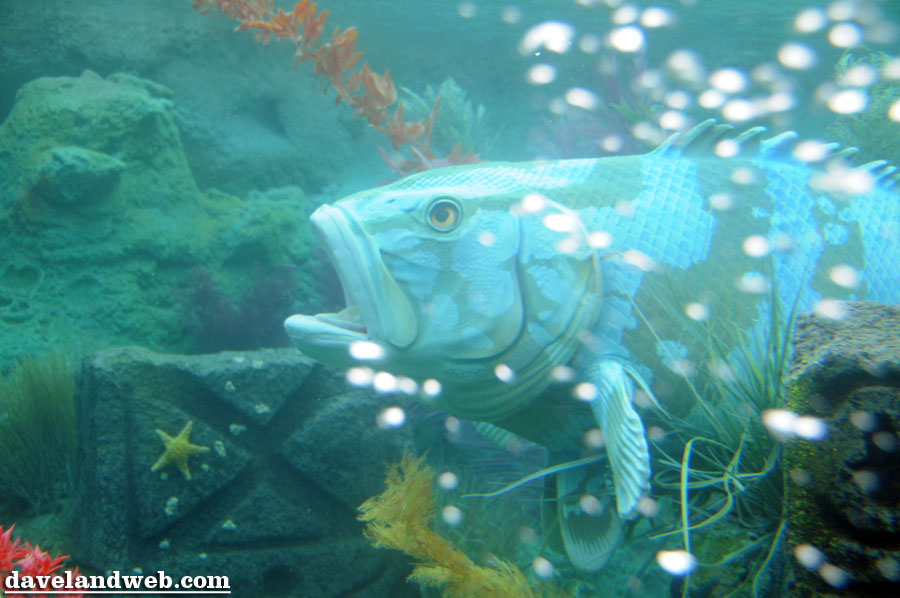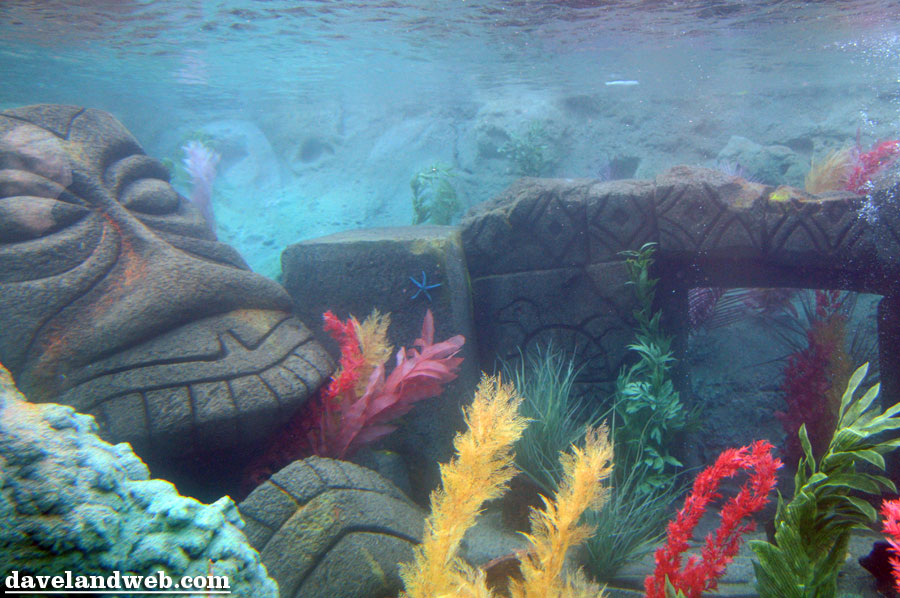 And of course even the subs themselves are less threatening and militaristic with their bright yellow color. Hey, what's that overhead? Yup, it's the brand-spanking new Monorail Mark 7, which is being slowly rolled out as it continues to be tested to make sure it has been modified properly.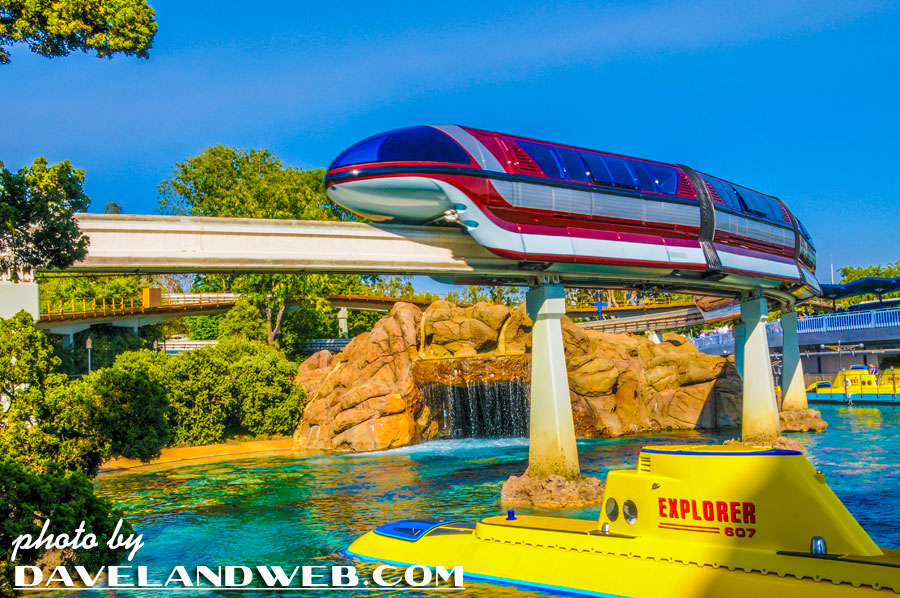 I really like the look of the new Monorail; sleek and smooth, it's a very cool design with nods to yesterday and the future. But I digress; so it's back to 1960 with a shot of what the Monorail looked like back then. I have included a closeup of the Motor Boat Cruise attraction: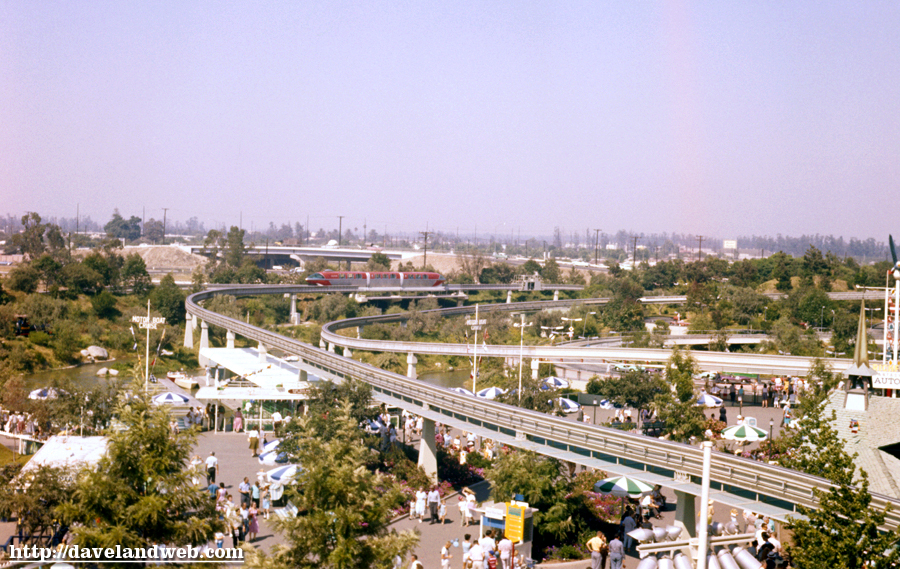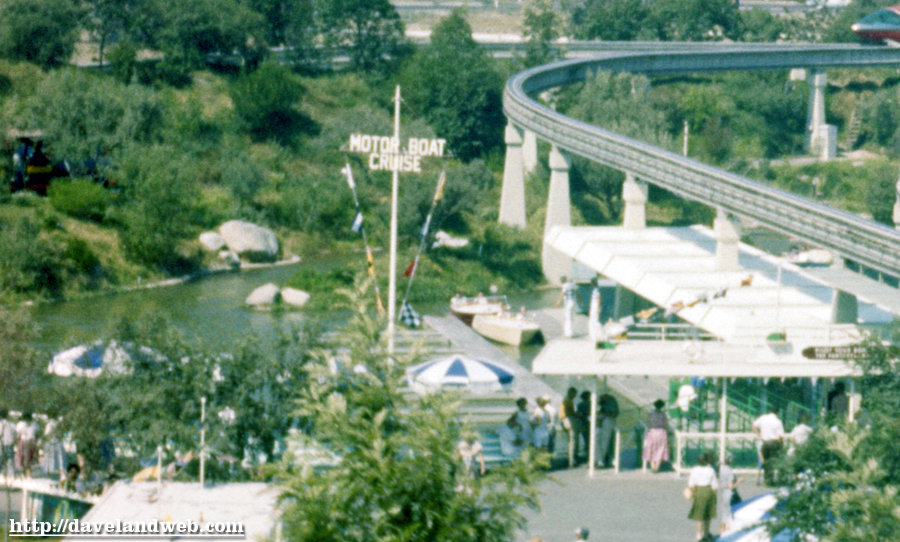 One final shot of Tomorrrowland shows the Moonliner in all its glory, before it became a downsized icon outside a pizza joint.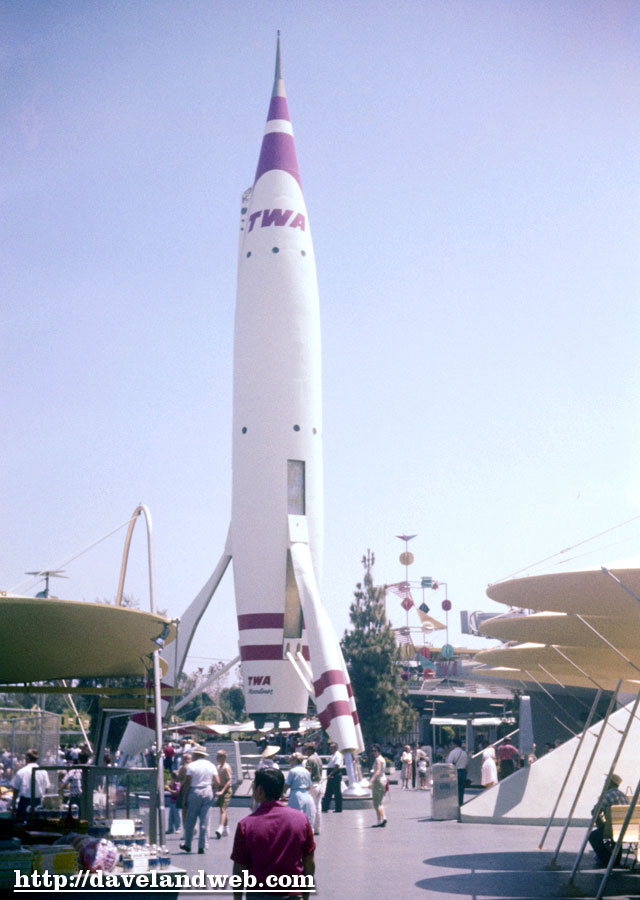 Time to board the Skyway and head over to Fantasyland in anticipation of tomorrow's post.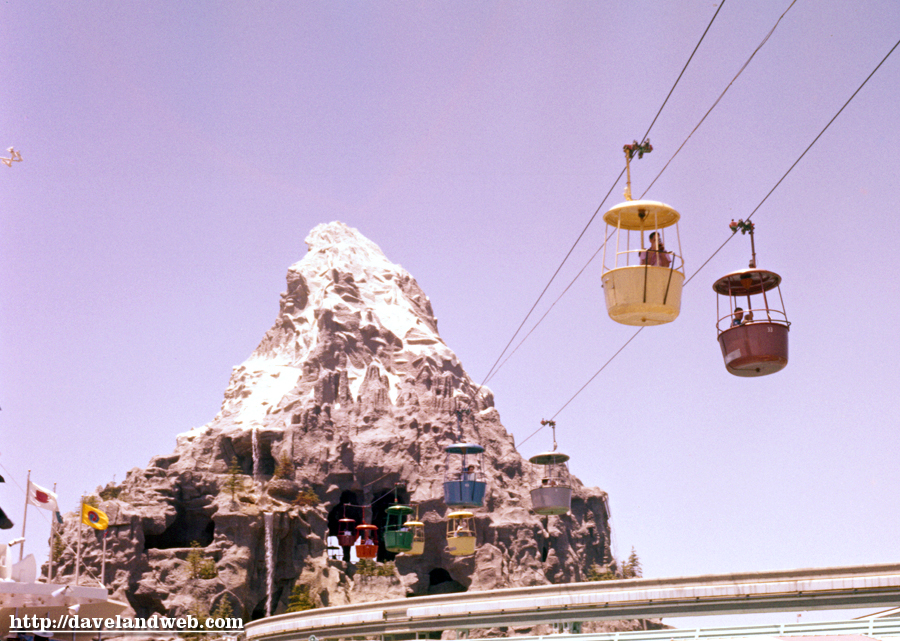 See more Submarine Voyage photos at
my website
.