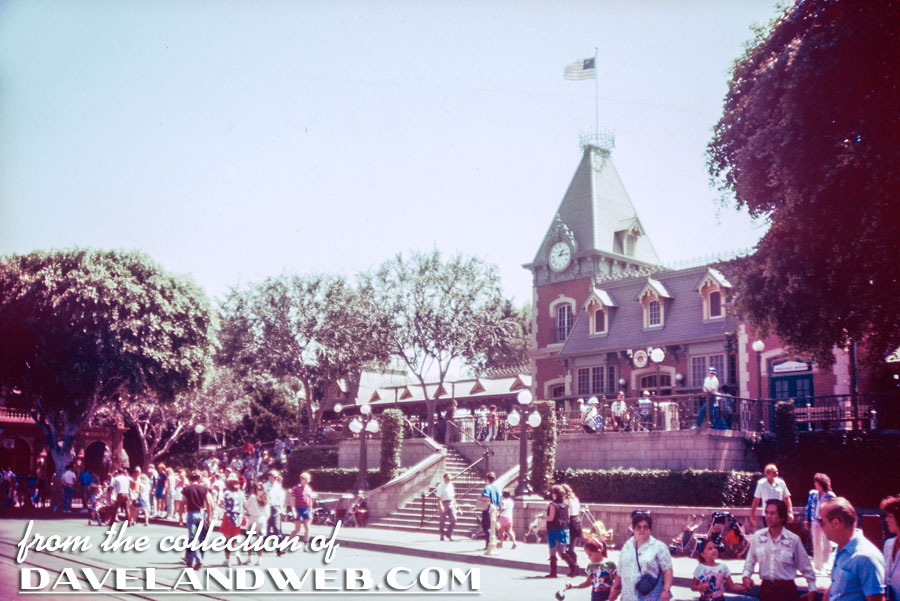 We have finally entered Town Square in our 1986 series, with a nice view of the Main Street Train Station. The Opera House is featuring the Walt Disney Story and old Abe Lincoln himself.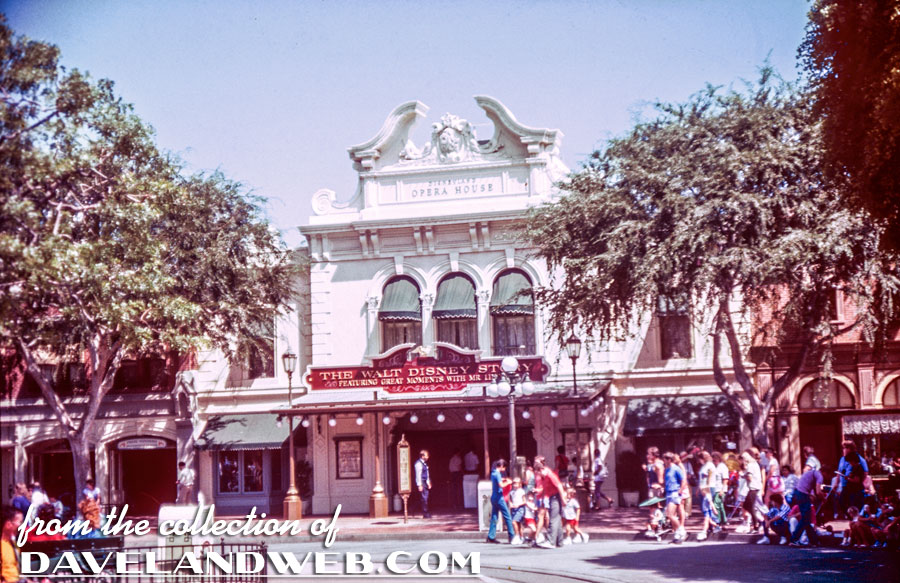 To the left it appears that there is some sort of Prize Claim office.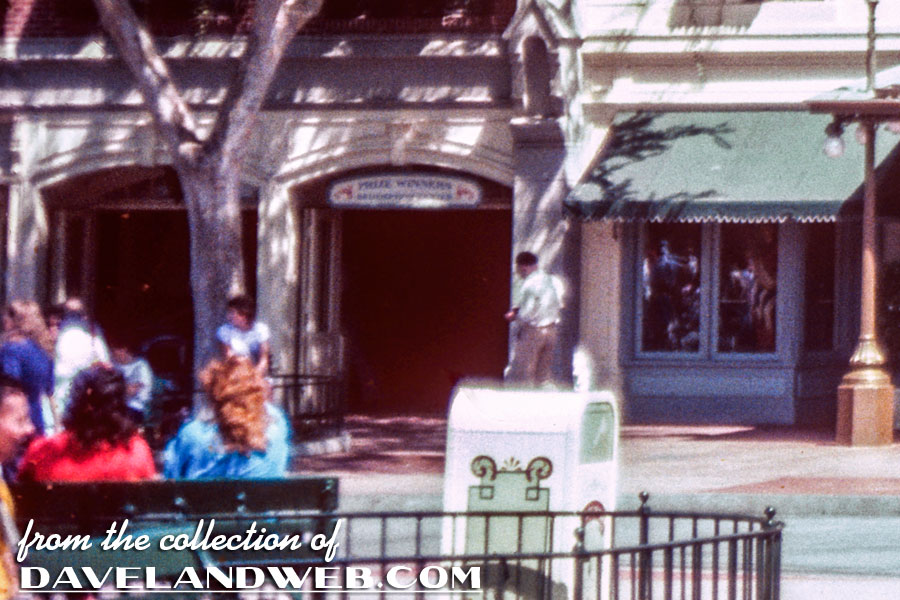 For those of you who have forgotten what old Abe looks like, this one is for you, circa 1968: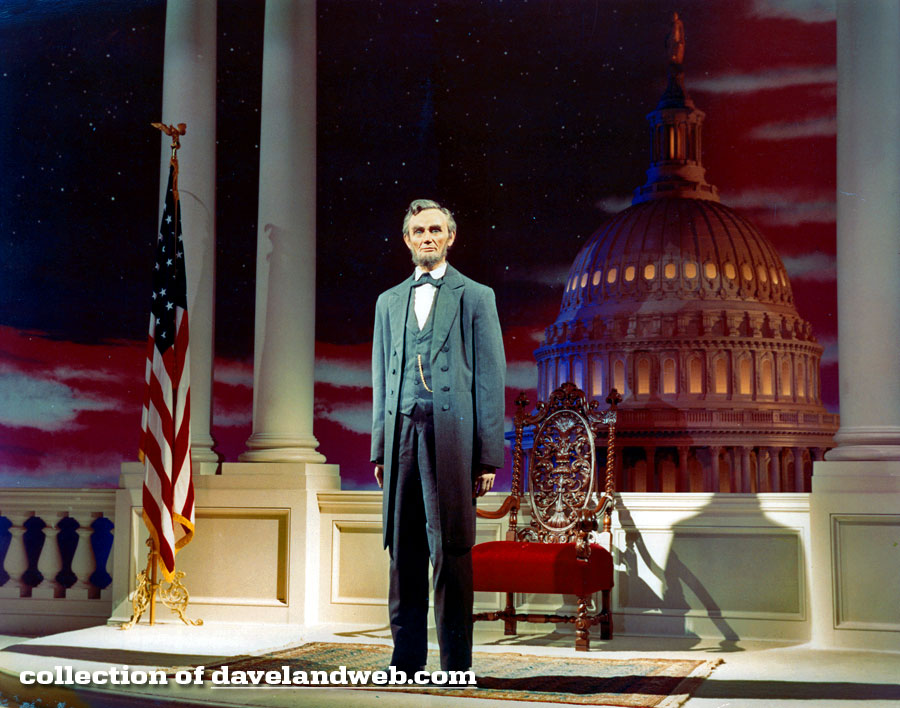 Over by the Fire Department, Goofy is entertaining the tots: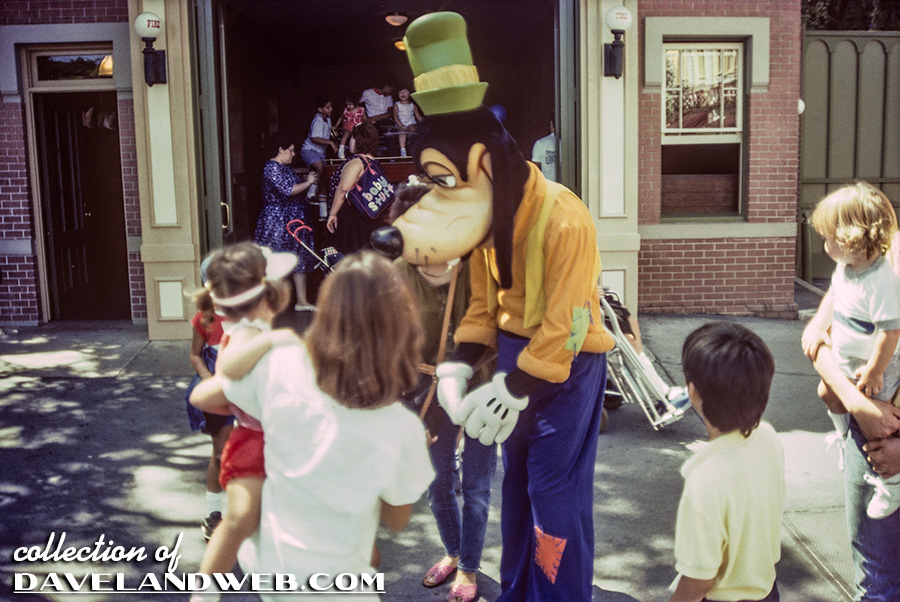 A stop at Guest Relations in City Hall is always recommended for Park newbies: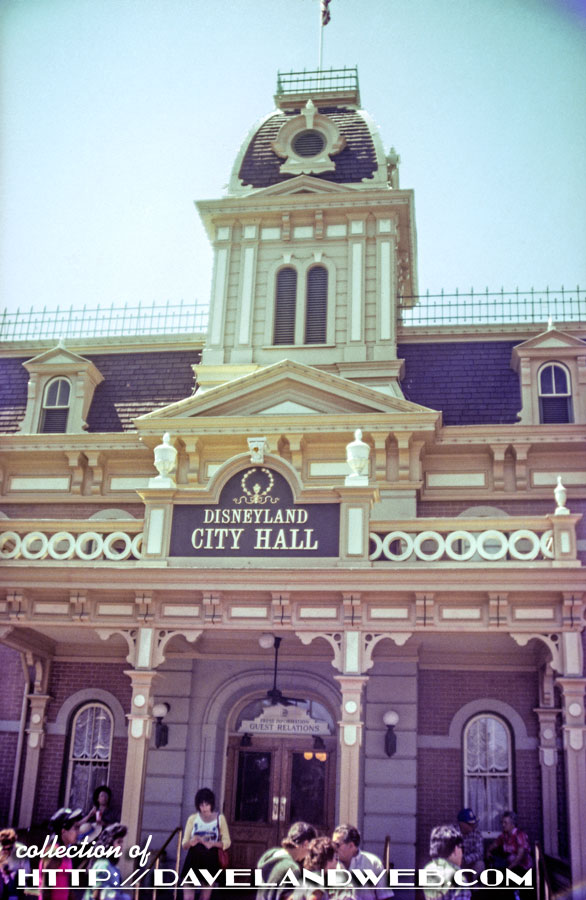 I am guessing that these three maidens work on Main Street; nobody in their right mind would dress like this in the middle of summer in Anaheim: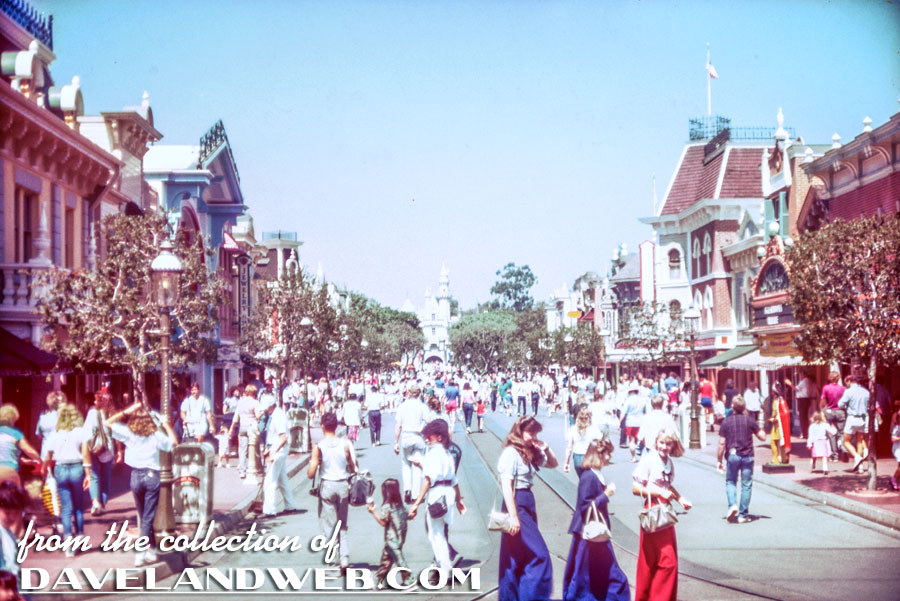 Last Main Street view for the day: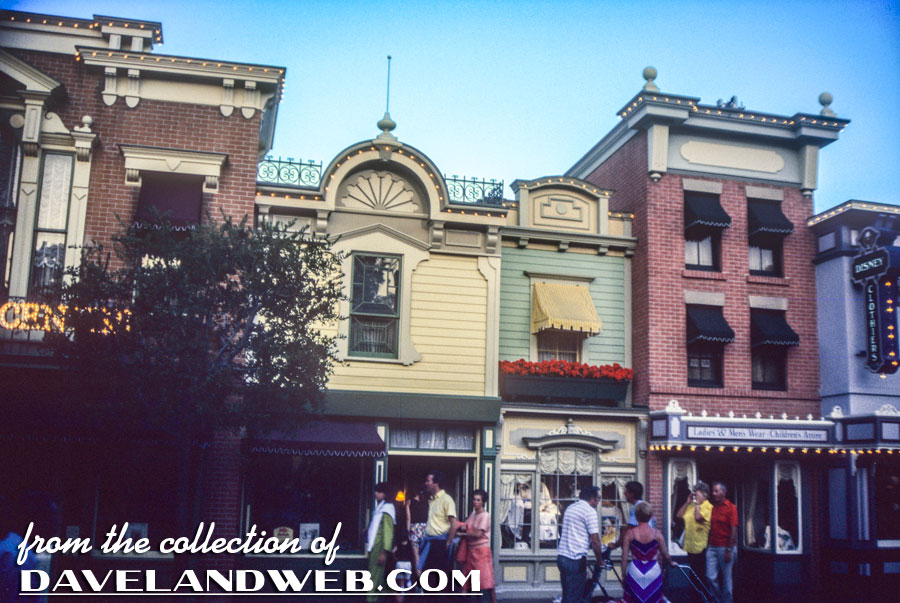 See more Main Street photos at
my website
.