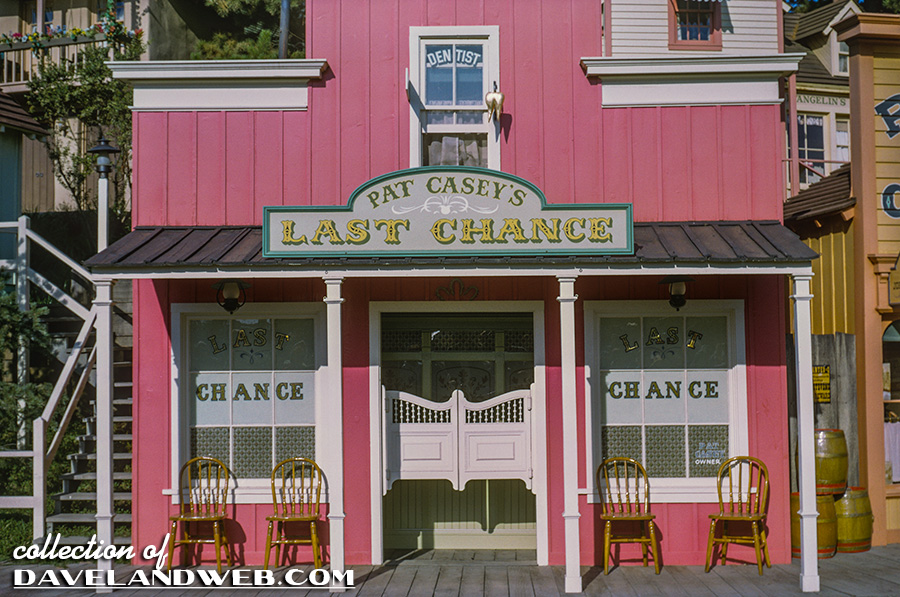 Today's post is a "You-Are-There" post, with selections from Nature's Wonderland, presented in the order they were shot, beginning with a nice close-up of Pat Casey's Last Chance Saloon. Have a drink, dull the pain, and then go visit the Dentist upstairs for an extraction - what a combo! Next up is the last batch of Rainbow Ridge buildings before entering the tunnel and seeing the splendor of Nature's Audio-Animatronic wonders.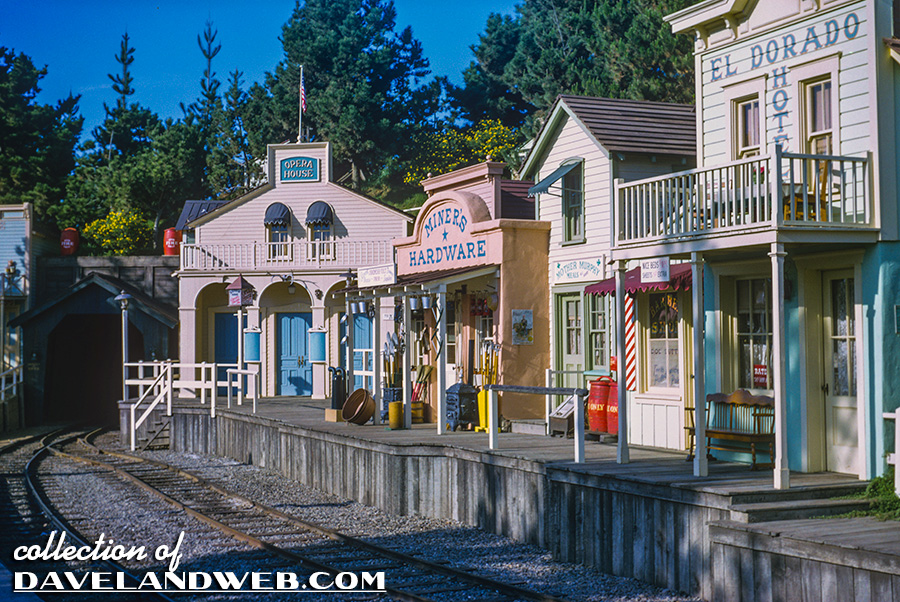 This view of the Indian Village was taken from the Mine Train: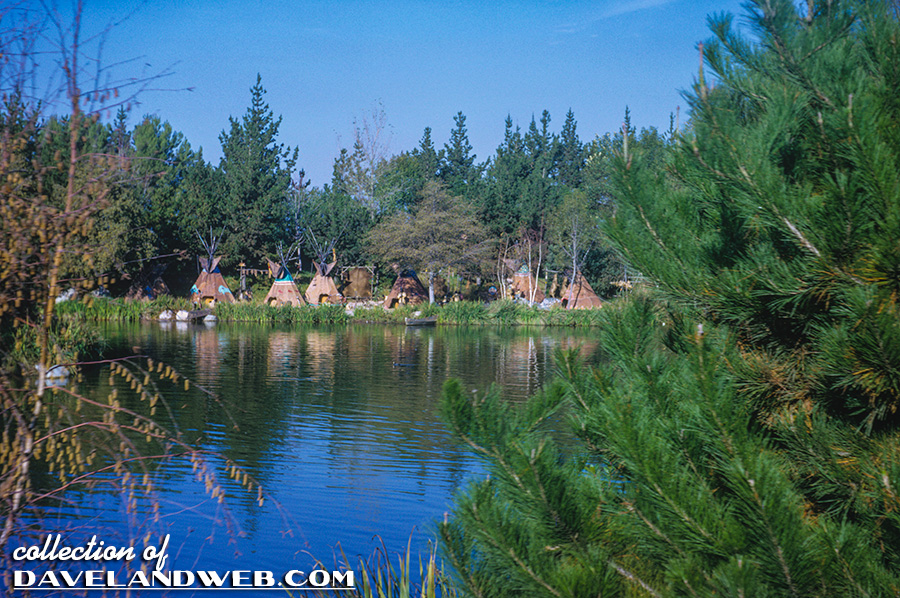 "Where the deer, and the antelope play..."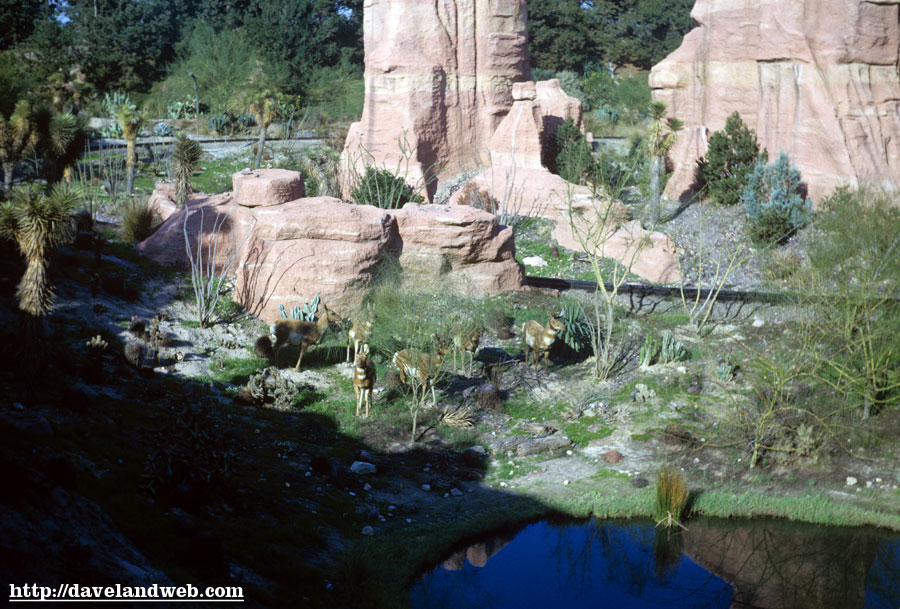 Here's one of the train itself: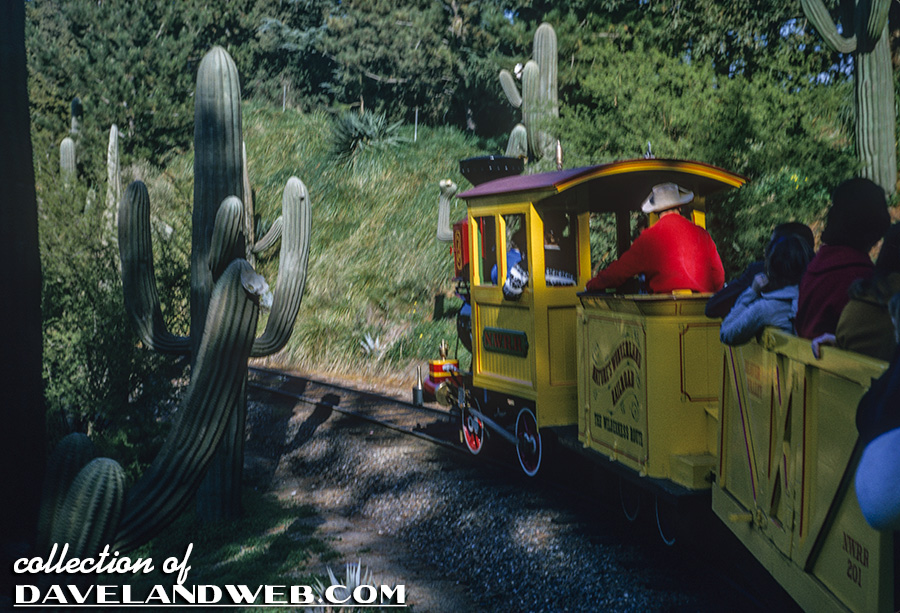 And what better for the grand finale than Old Unfaithful?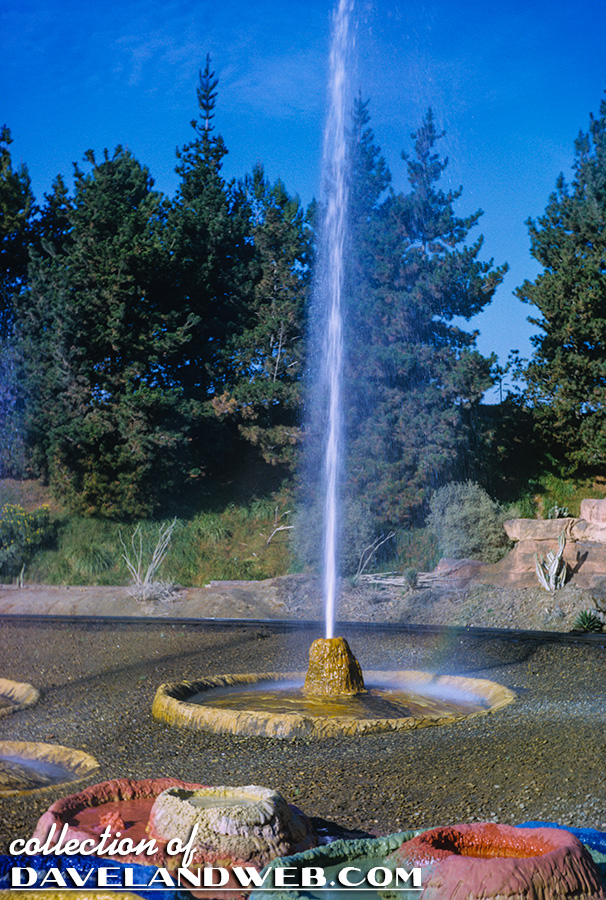 Meanwhile, flashing forward to present day, Indiana Jones is back at Disneyland with a vengeance now that the fourth installment of the series has hit the big screens. Aladdin's Oasis has now become the home of a new Indiana Jones show, and he is also seen throughout Adventureland performing his heroic stunts.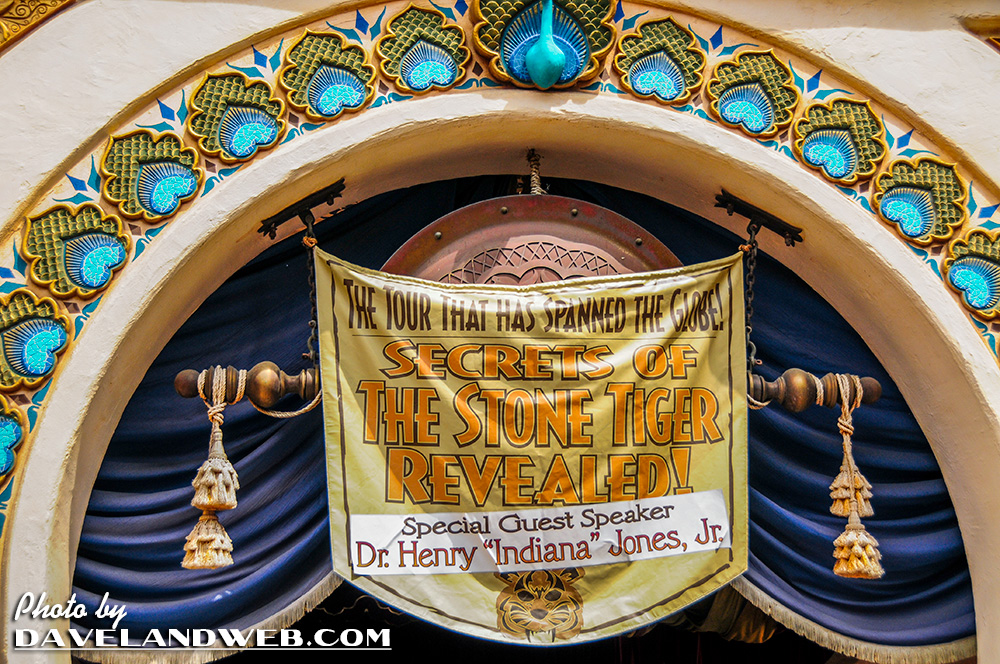 I have seen the new Indiana Jones movie, and have to admit I was somewhat underwhelmed. The chase scenes were amazing, but overall, the film itself was kind of a snoozer. Still, it was good to see Harrison Ford & Karen Allen together again. In DVD news, the 3rd Season of the Muppets is now available, and as before, I highly recommend this installment. Guest stars on this one include Sylvester Stallone, Liberace, Gilda Radner, Jean Stapleton, Cheryl Ladd, Raquel Welch, and Danny Kaye.
See more vintage & current Disneyland photos at
my website
.