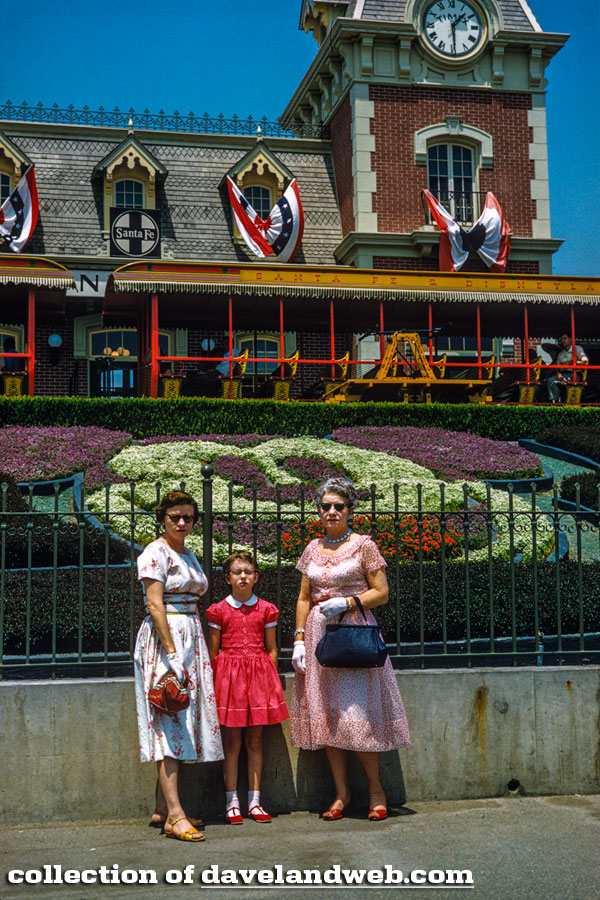 Just a short set before the weekend. I feel bad for these poor gals; if you had to wear gloves at Disneyland, you probably wouldn't be smiling either. The little girl is hiding her gloves in shame, as she doesn't want to be known as "The-Girl-who-wore-gloves at Disneyland." Smart thinking on her part! Excursion Cars & Hand Cart in background. Shot 2 is a rarity; few guests take photos of the backside of the castle, which, ironically, was supposed to be the front until Herb Ryman decided to switch it around.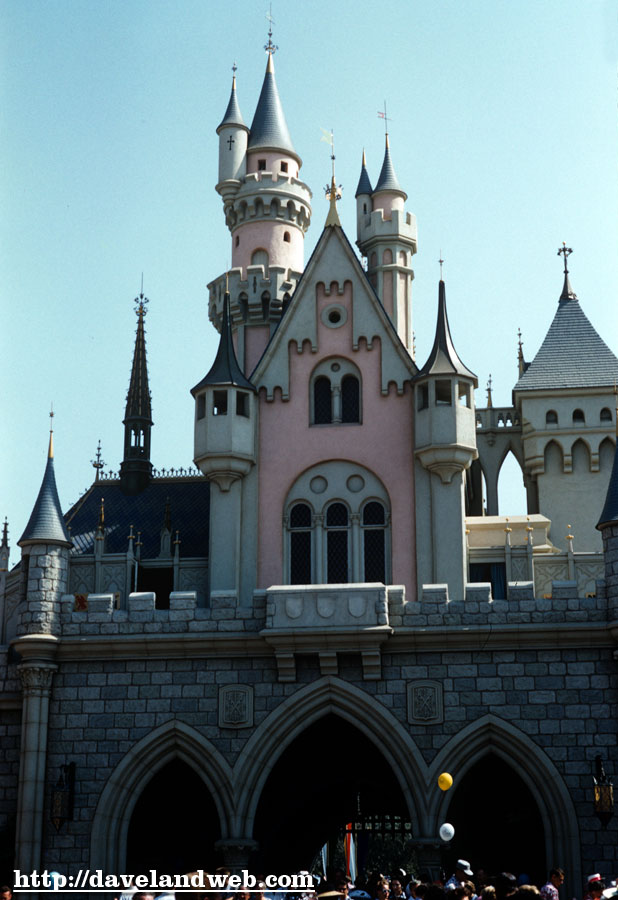 All you JC skippers, feel free to step in for #3 with your best hokey-pokey gag.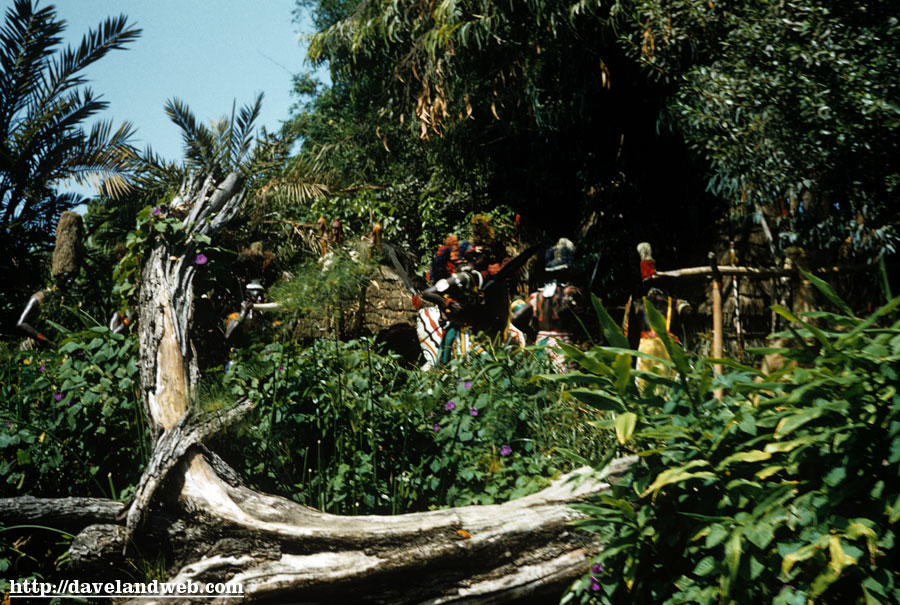 To see more vintage & current Disneyland photos, visit my website
.