Upon first inspection, this slide from Frontierland in the 1950's (probably taken in July, judging by the bunting on the Mark Twain dock) may not garner much excitement; but when I zoomed in on the rustic sign to the left, I thought it was pretty cool how the theme of Frontierland was carried out down to the primitive looking signage. Today, Frontierland is just a tad too slick. Anyone able to narrow down the year on this one?

Slide #3 is from 1955, and shows a sign that I believe the Major asked me for a closeup of early on in my blogging career; this particular slide gives a much clearer shot of what the sign says. I have included the closeup of the sign, but not the Jayne Mansfield wannabe in the painted-on yellow pants.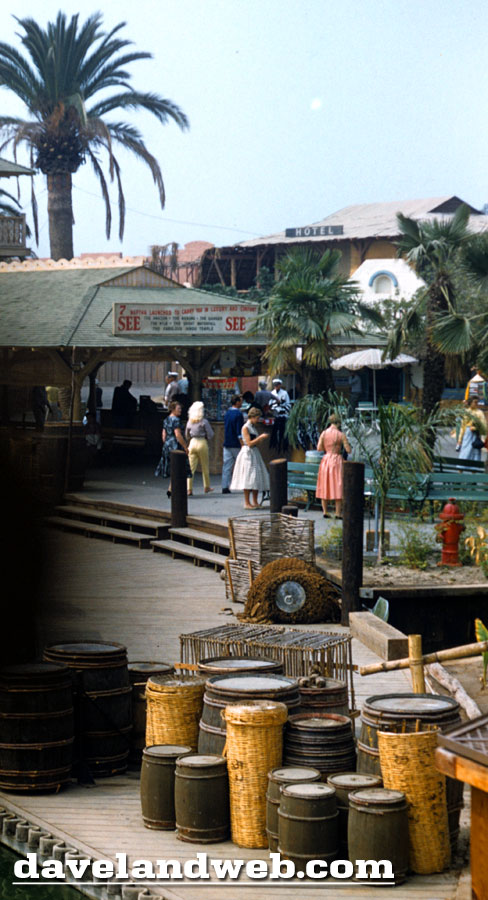 See more vintage and contemporary Disneyland photos at
my main website
.