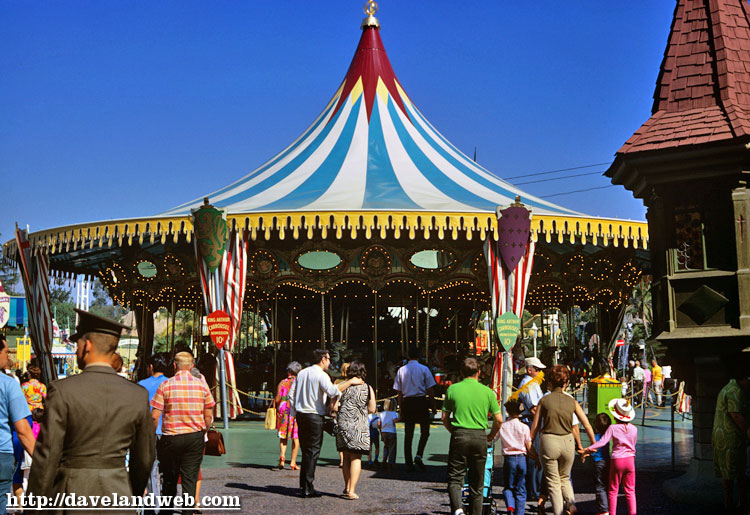 Moving away from my lamentations of what is lost, today I will focus on King Arthur Carrousel, which is still packing 'em in! The first shot is a nice one from March 1968, which is almost as entertaining for the fashion show as it is for the attraction itself. Shot 2 (undated, but I believe early 1960's) also shows the original Peter Pan façade. 3 & 4 are from September 1969, and the little boy must have loved it, as he rode it at least twice (note the different horses he is on).
Zooming in, it appears that the sign with Mickey Mouse is alerting guests that Peter Pan is under construction.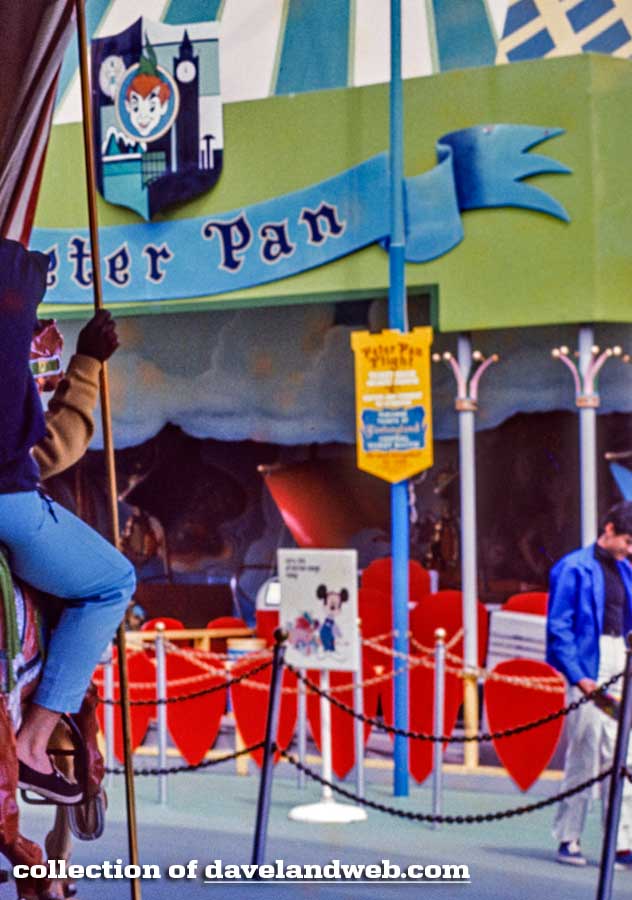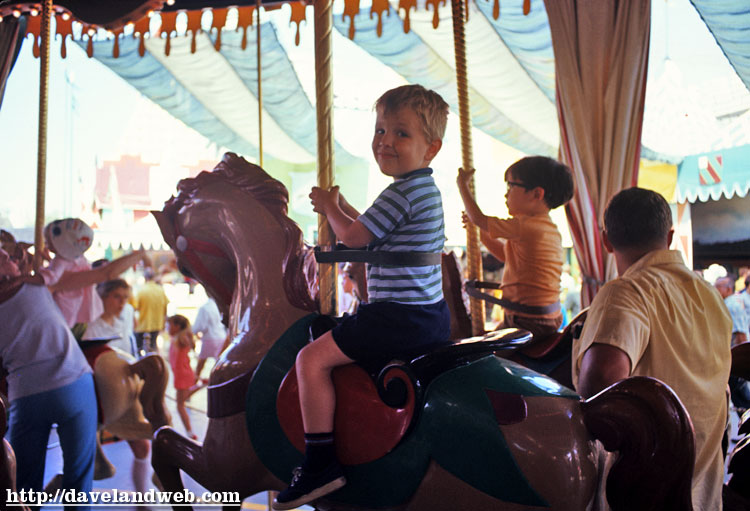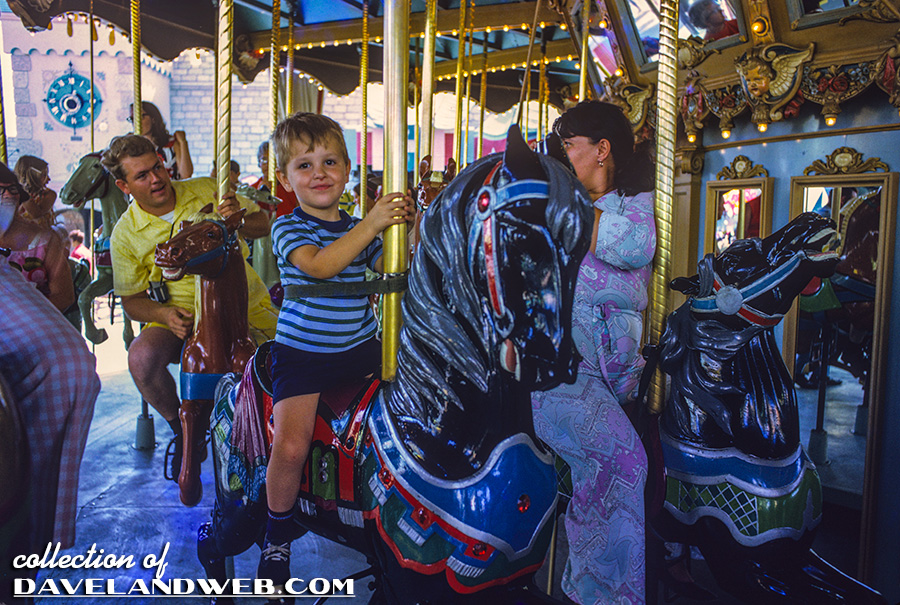 The last pic also includes a detail of the ticket booth in front of the Carrousel. Again, slide undated but most likely early 1960's?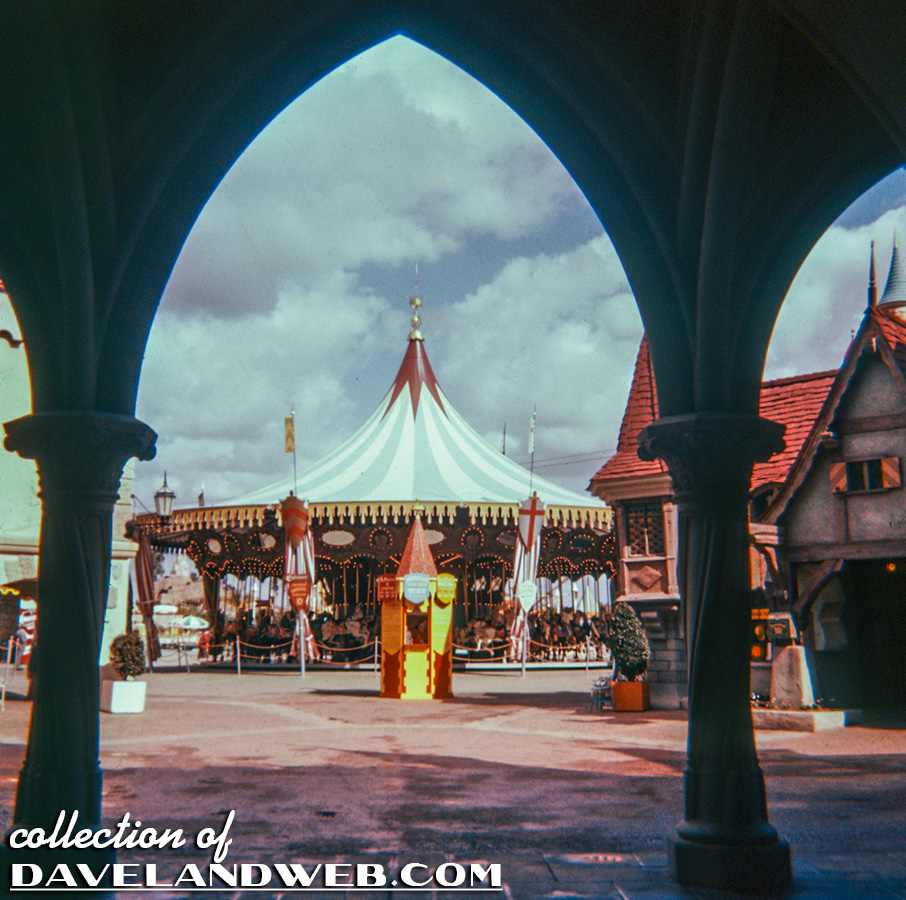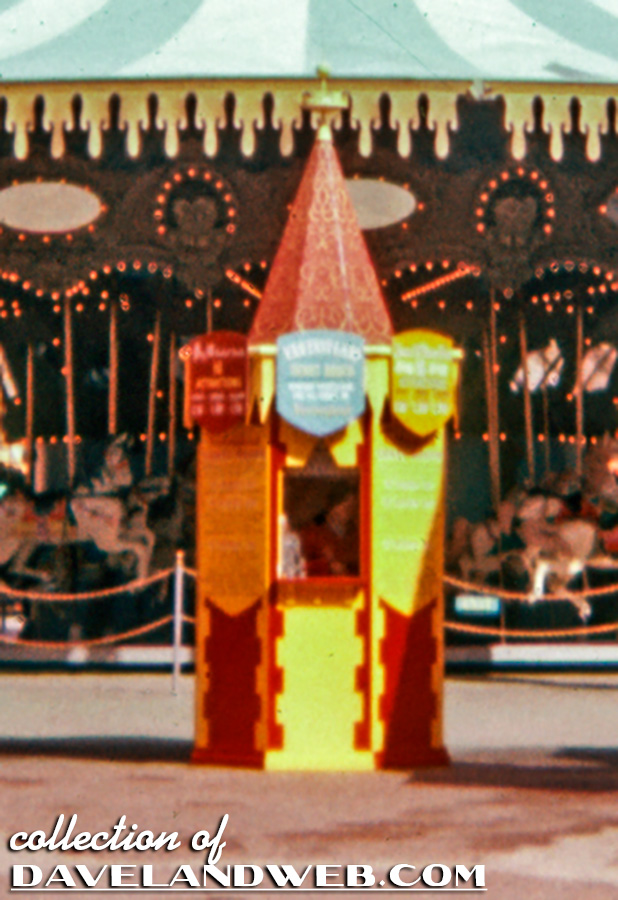 See more vintage & current King Arthur Carrousel photos on my
Carrousel web page.