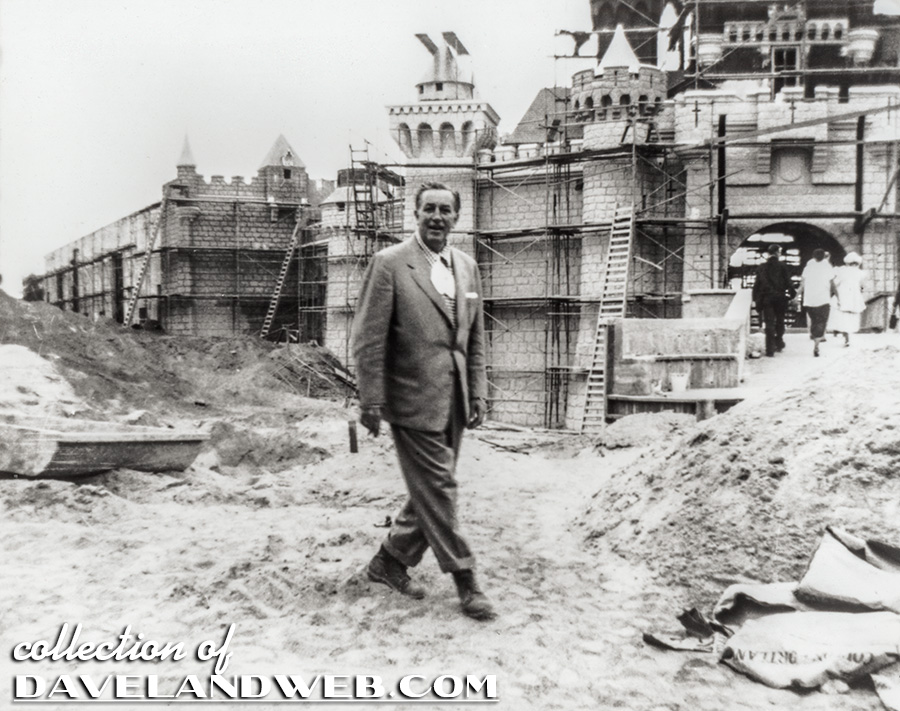 These are the last photos from the May 1955 construction batch. The first shows Walt walking in front of the unfinished castle, and the second shows him having a conversation while standing near one of the castle's spires. Not sure what this guy is telling Walt, but it looks like an excuse to me, and Walt does not seem interested. Just make it happen, buster!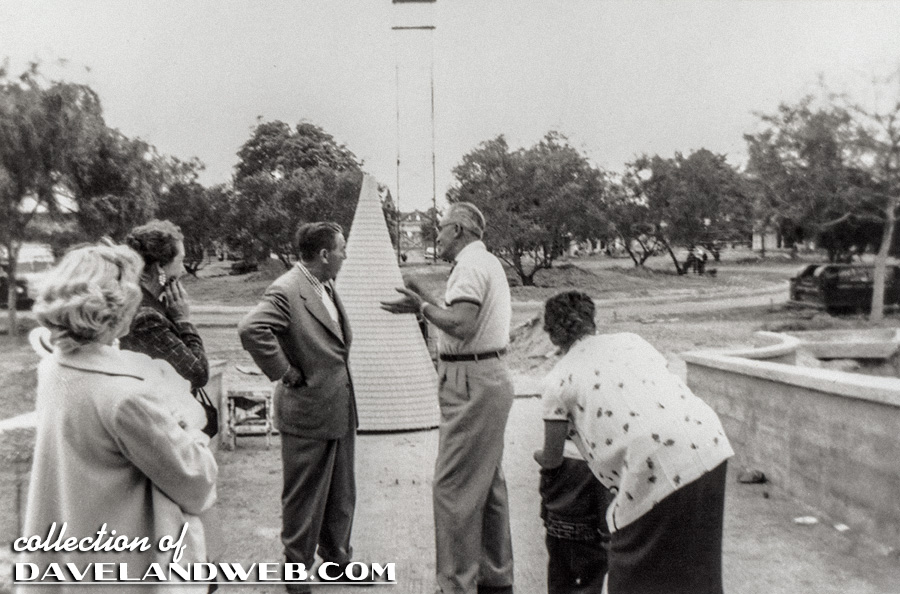 Moving on, we have pics of the Frontierland Gates and also an unfinished Mark Twain, looking a little nekkid without its decorative gingerbread trim.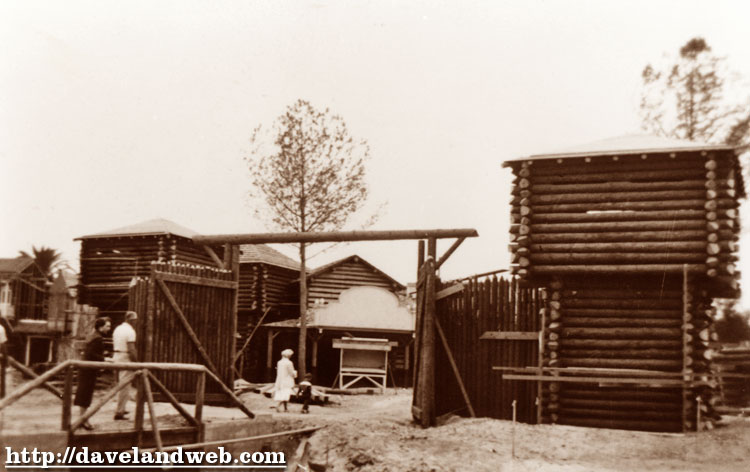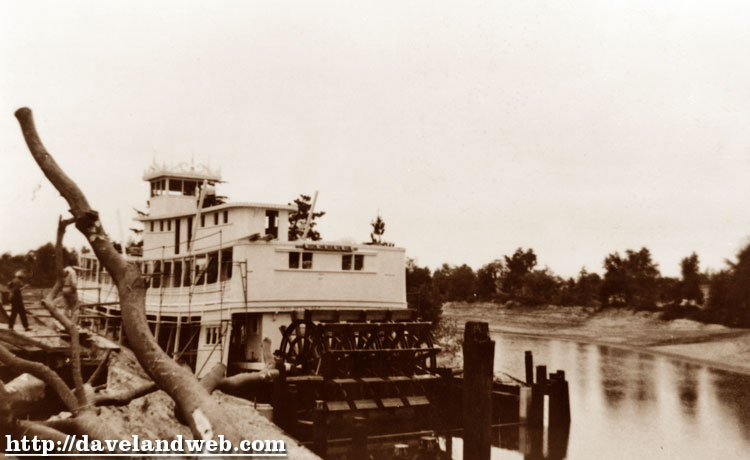 This last photo shows the map currently at the Main Street Opera house and features the layout of the park on opening day. Although the miniature display at the Opera House has been criticized for some inaccuracies, it's still a very cool work of art not to be missed.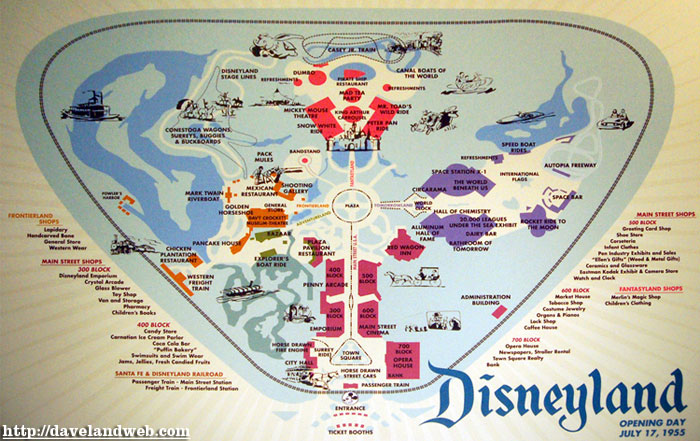 To see more vintage & current Disneyland photos, visit my regular website.