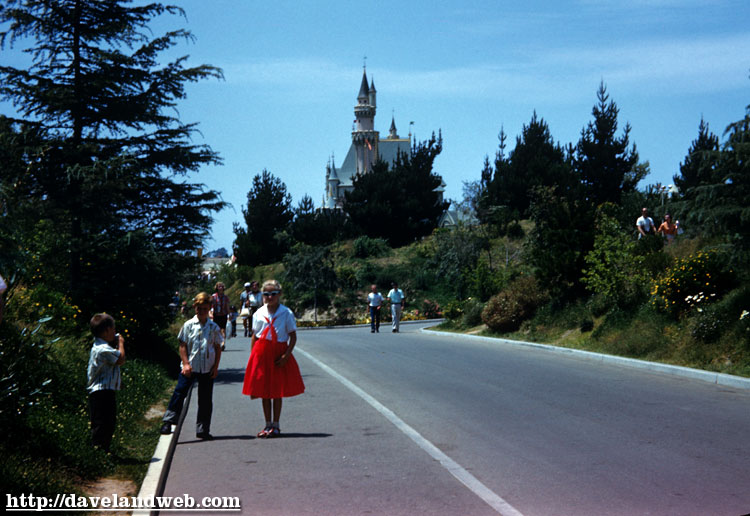 This batch is from 1957/58; the same batch that showed the bored passengers on the mine train. The first shot is probably a "duh," but to me it's a mystery; what the heck road are they walking on? With the placement of the castle, I can't figure it out. The second shot is from the same gang at the entrance gate/fence. LOVE the sunglasses; this girl is destined to be hip.
The third shot was pretty dark, so with a little Photoshop help I was able to rescue it somewhat; a little music on Main Street near the Puffin Bakery. Sounds good right now...wonder what's fresh this morning?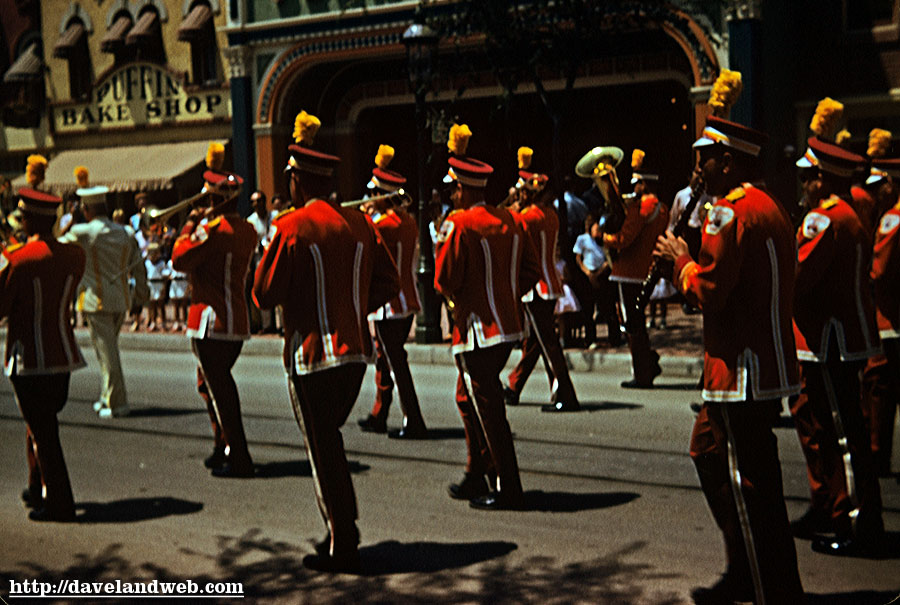 See more vintage and contemporary Disneyland photos at
my main website
.