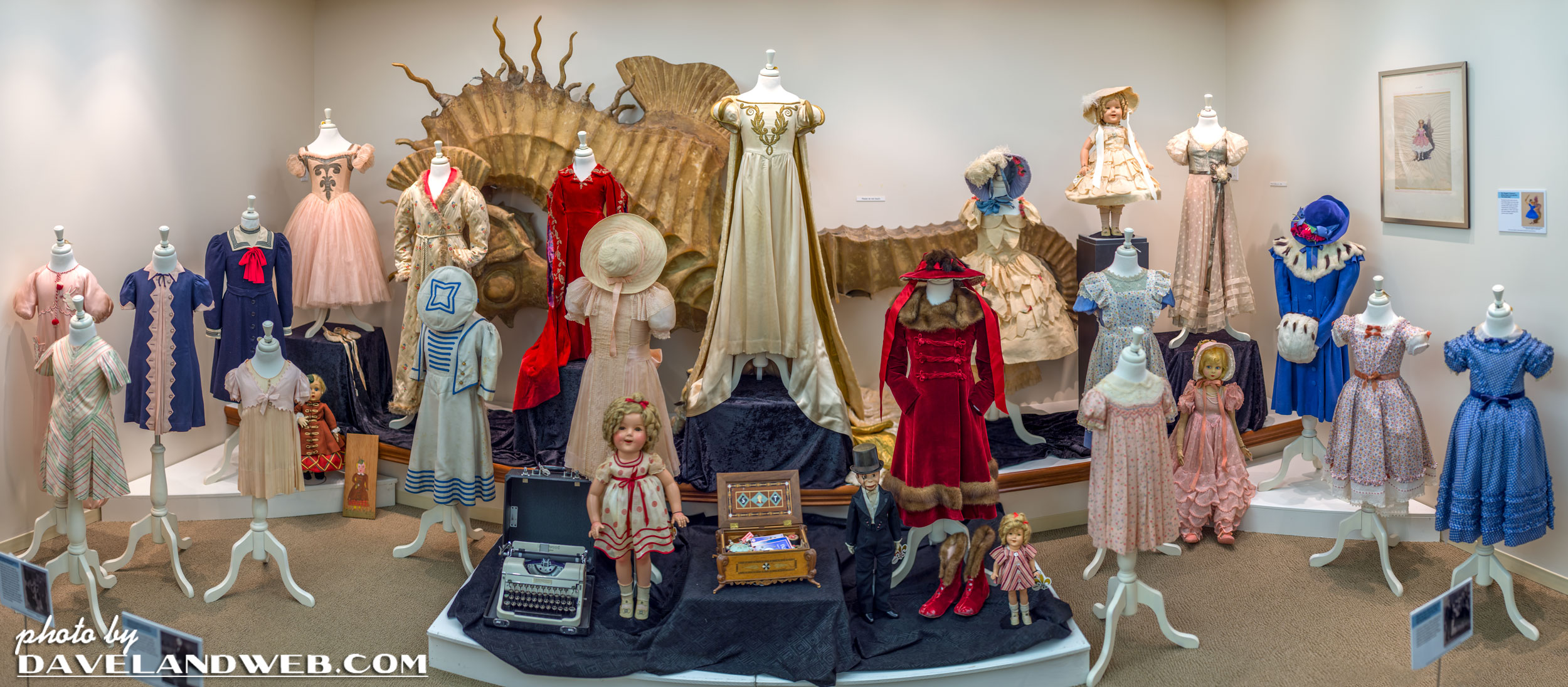 This panoramic shot shows the bulk of the Shirley Temple movie costumes and memorabilia that was on display at the Santa Monica History Museum for the "Love, Shirley Temple" exhibit. This vintage photo from "Curly Top" 1935 shows Shirley portraying at 16 year old: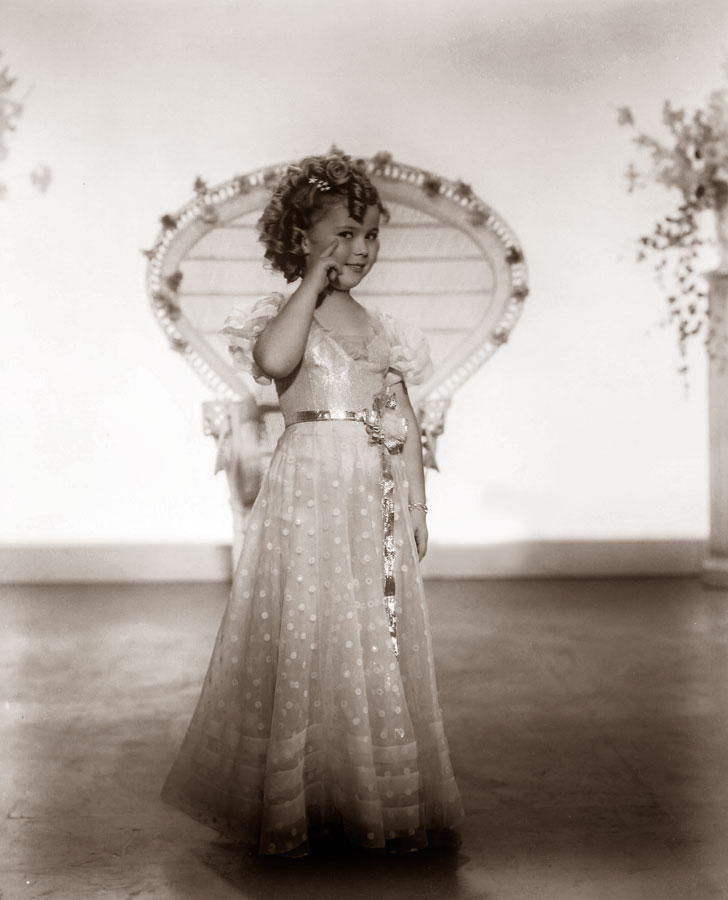 Here's the dress today, on display in the back row: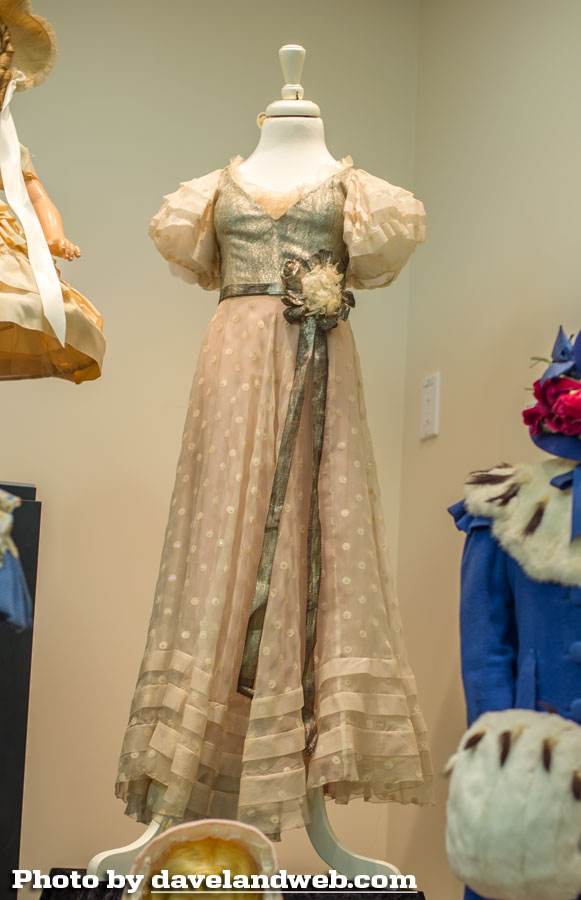 Many of the costumes were from Shirley's 1939 classic, "The Little Princess." This beautiful blue outfit trimmed in fur…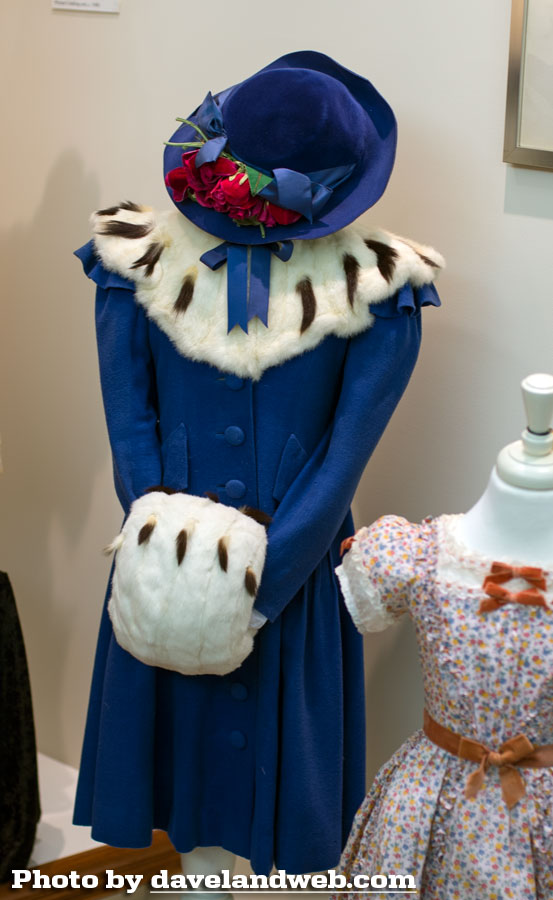 can be seen at the beginning of the film when Shirley arrives at Miss Minchin's School for Girls: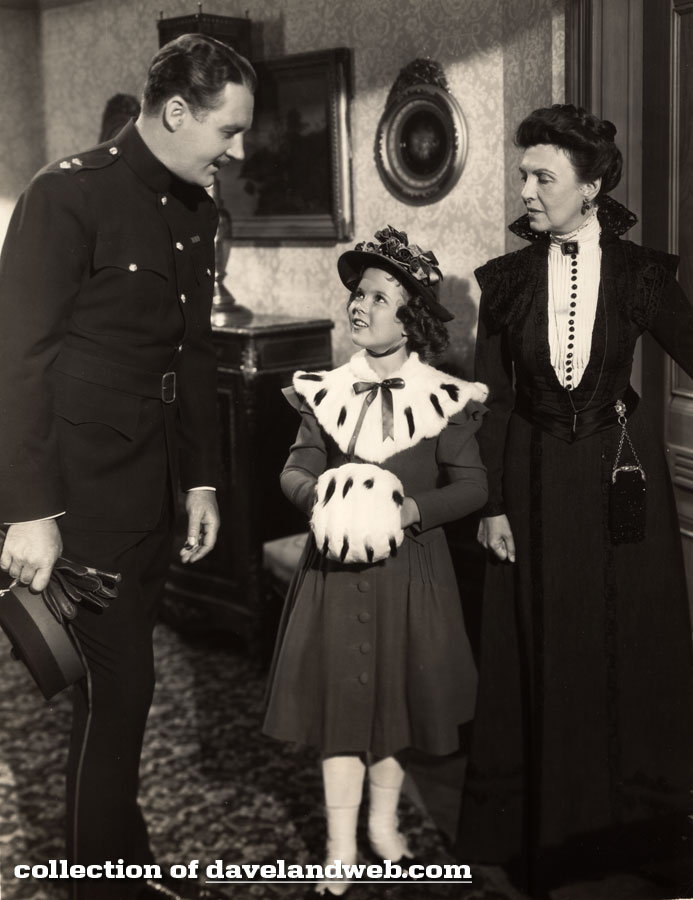 Shirley has a chat with the head of the school, Miss Minchin (Mary Nash):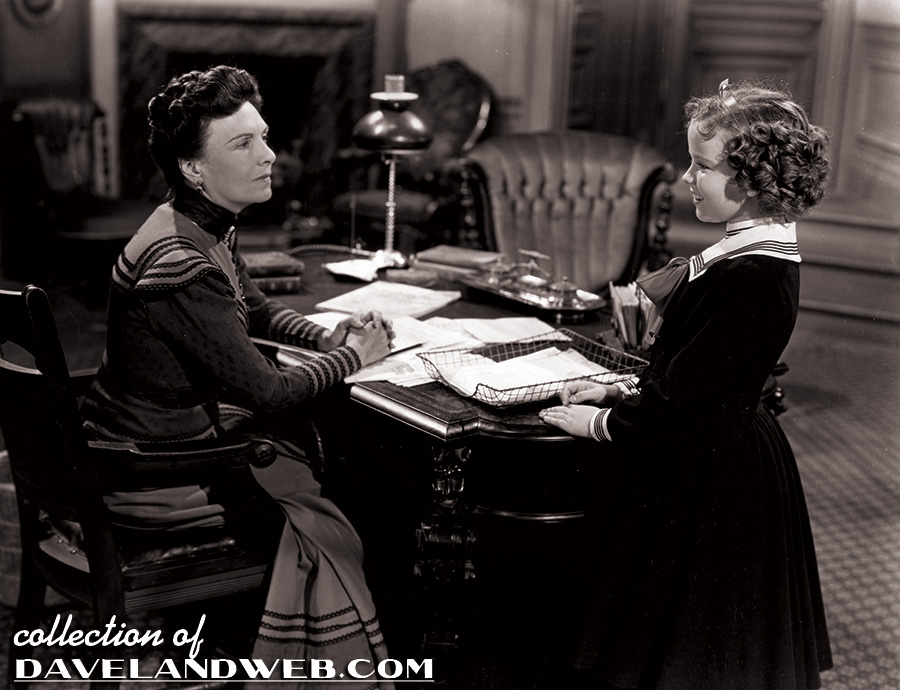 Her school girl outfit: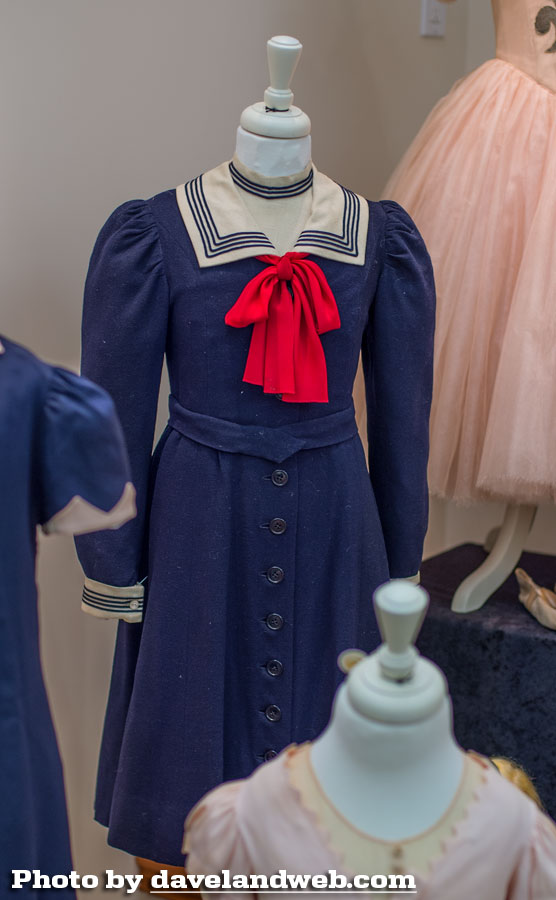 Towards the end of the film, there is a dream sequence where Shirley fancies herself a ballerina:
The pretty pink costume today: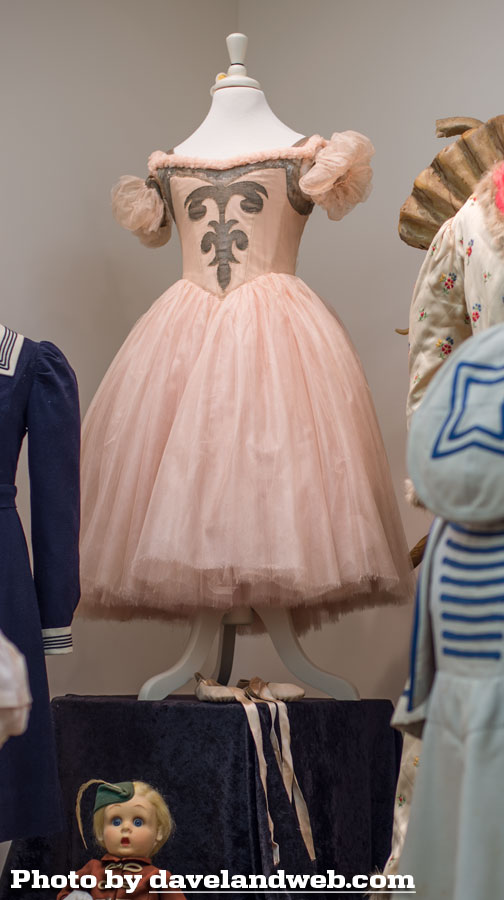 She also imagined herself a Princess: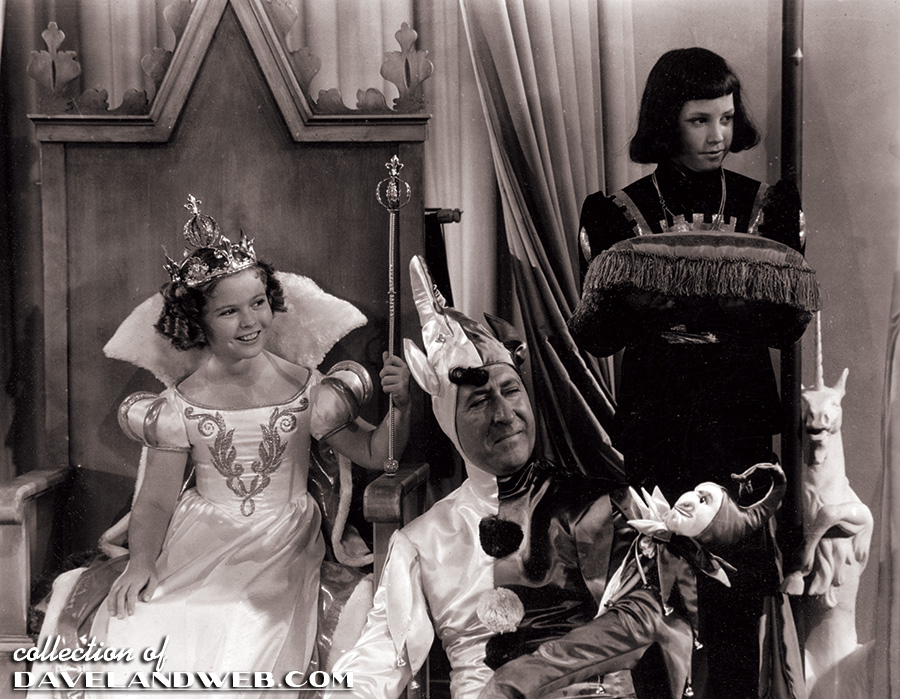 The fur cape/train seemed to go on forever behind the main costume: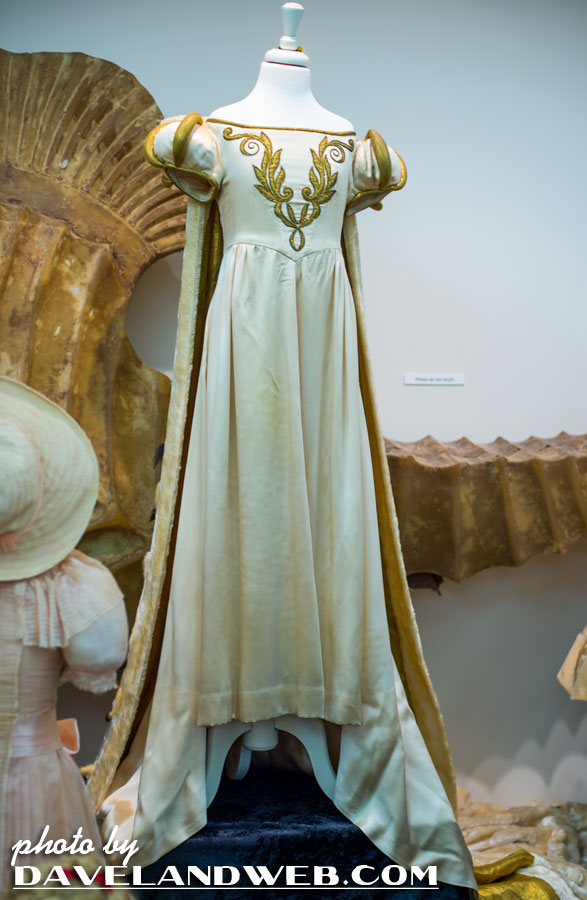 "Heidi," 1937, is definitely one of the best known Temple films. This time, the dream sequence had Shirley in this ornate 18th century costume: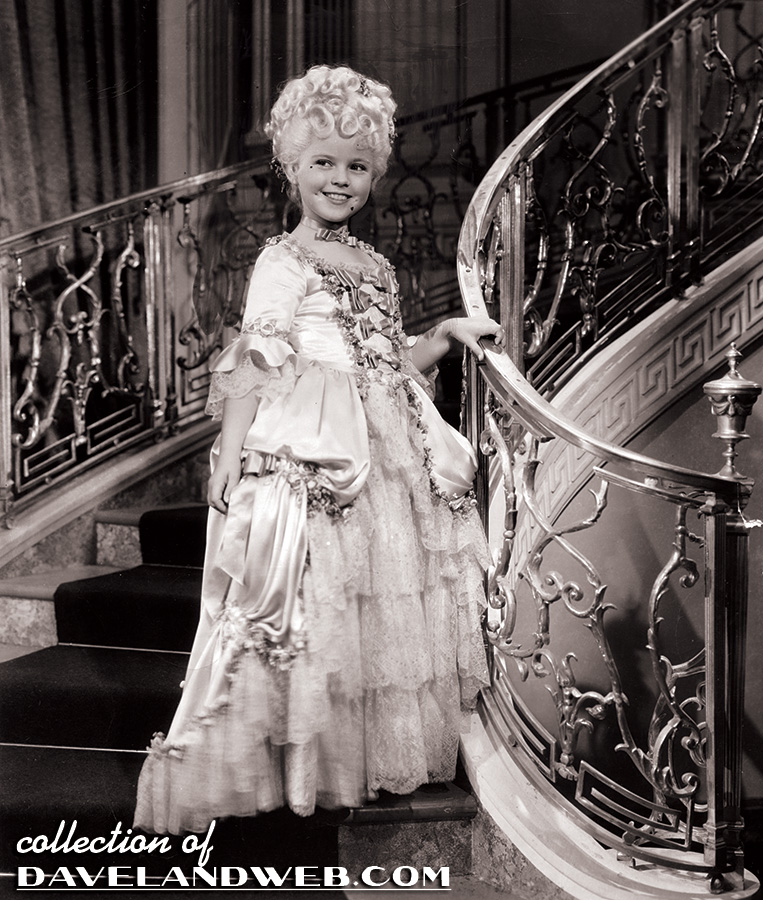 Now we can see it in color: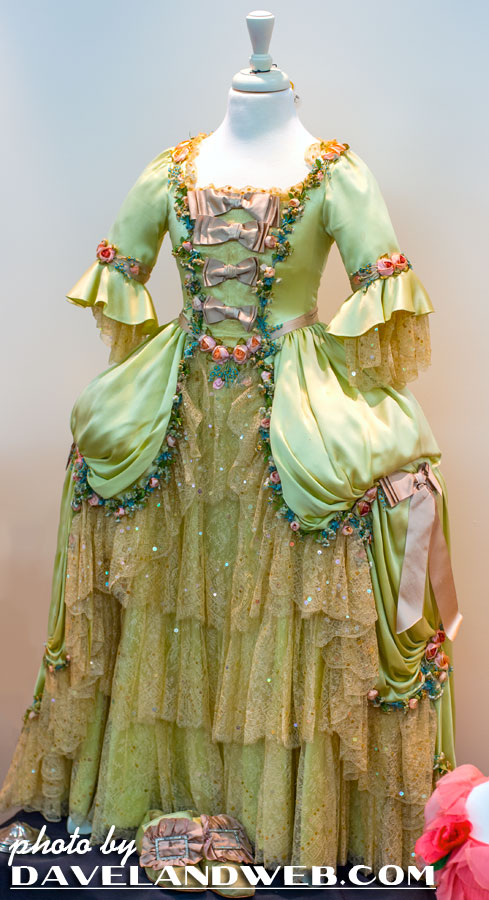 A closeup of the shoes: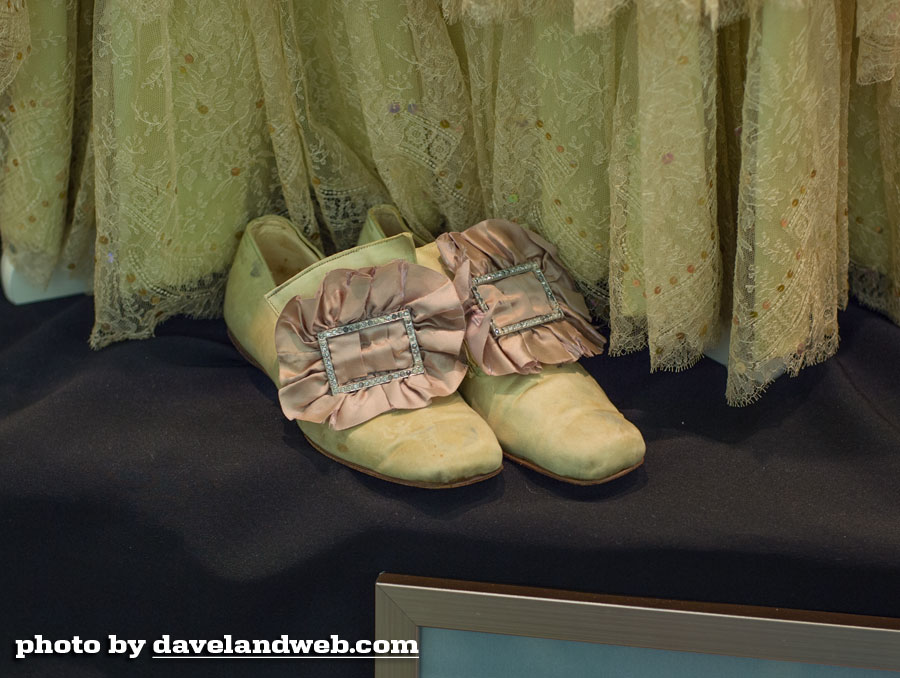 In the same sequence, Shirley sang "In Our Little Wooden Shoes" in a dutch outfit: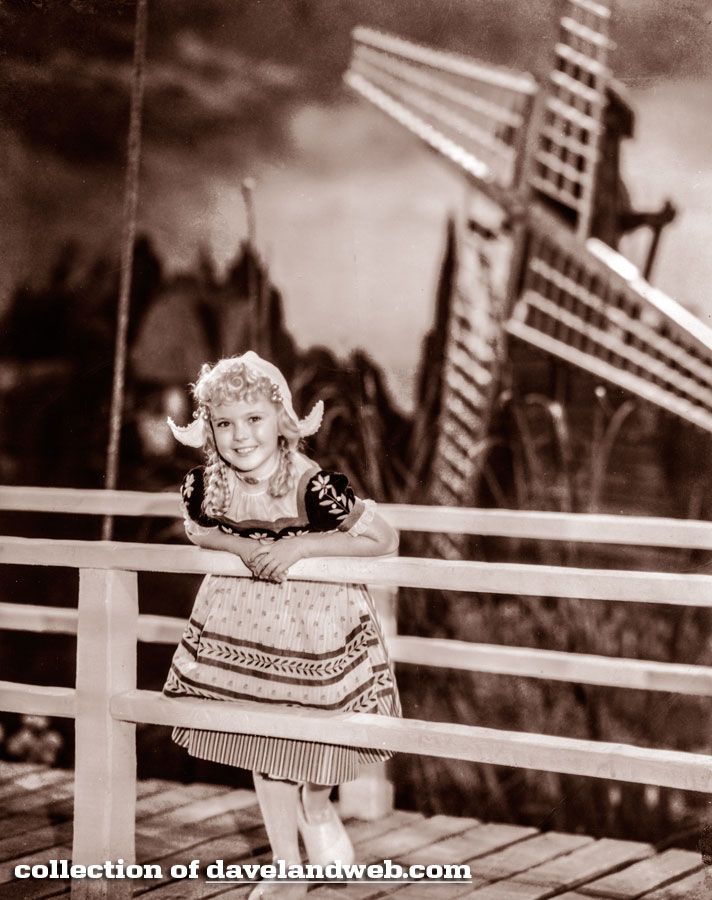 It has held up very well!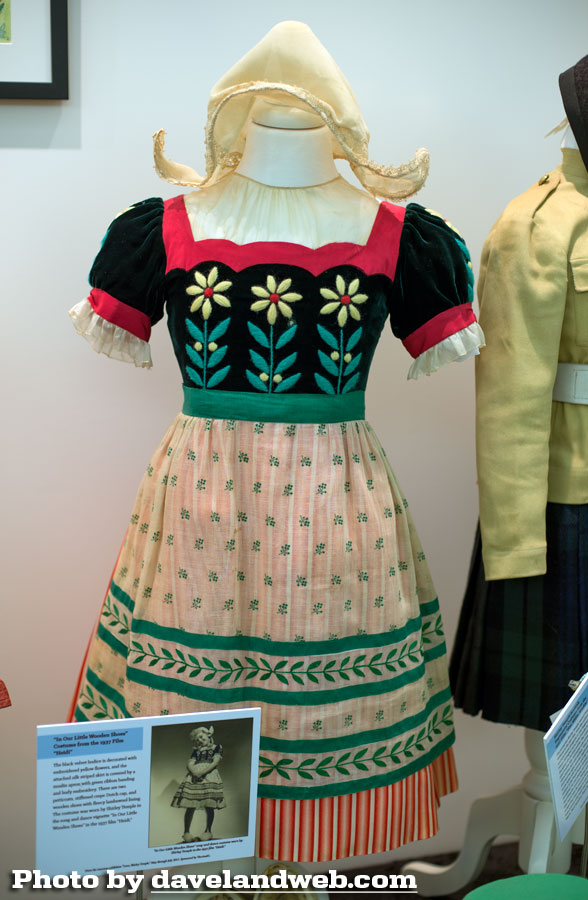 For the climactic scene where Klara is able to walk again…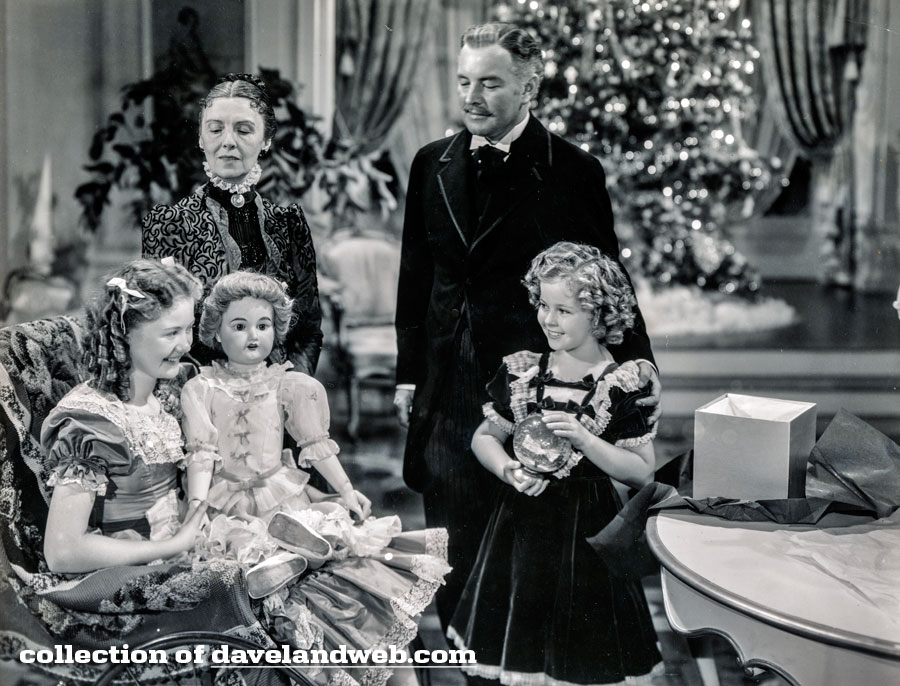 Shirley wore this beautiful blue velvet dress: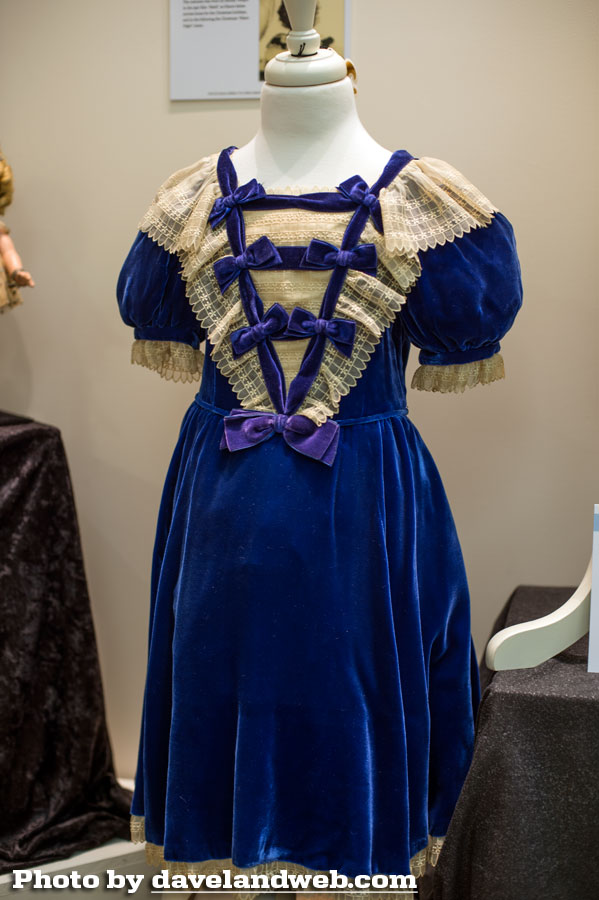 For many of the outfits like this "opera" dress from "Captain January"...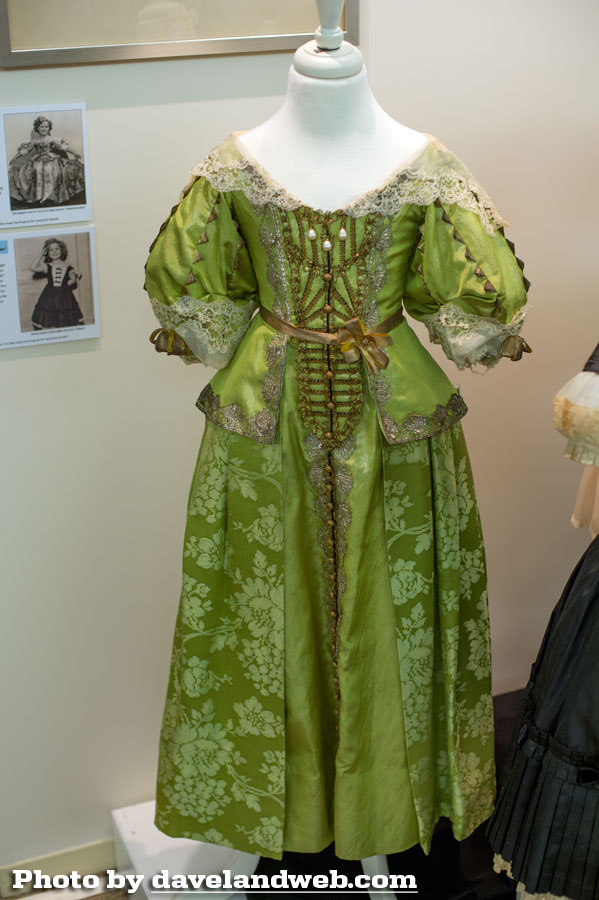 there were accompanying costume sketches/watercolors. The detail is incredible.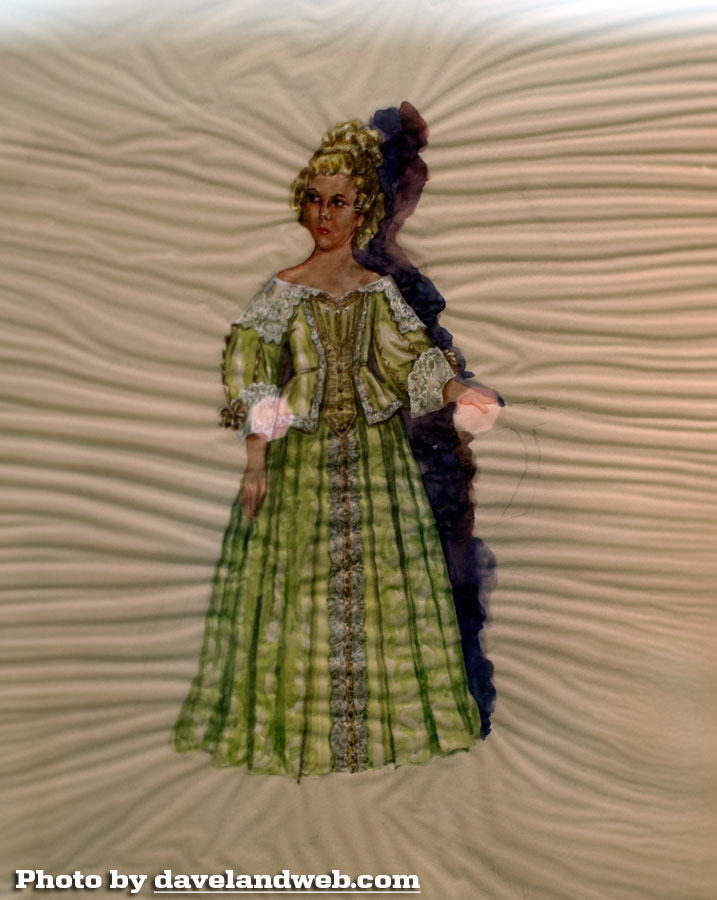 The exhibit was much more than just costumes though. Many cherished personal items were included, such as this priceless autograph book filled with inscriptions and drawings from Disney animators: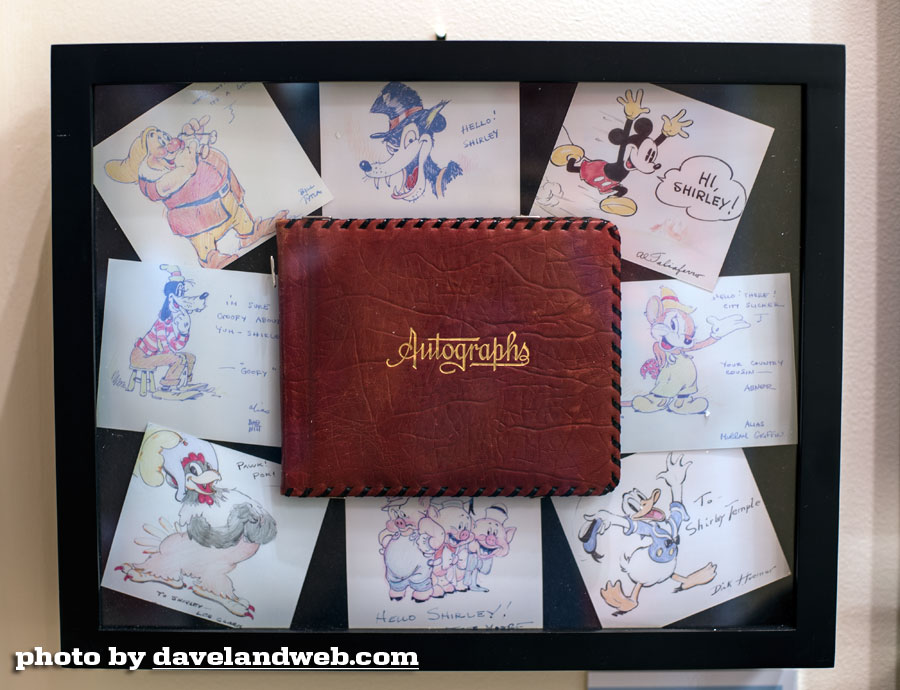 This model racing car was a gift from friend and frequent costar Bill Robinson. This one-cylinder motor car was the pride and joy of Shirley, but had to be banned from the studio lot as the little tot found the need for speed!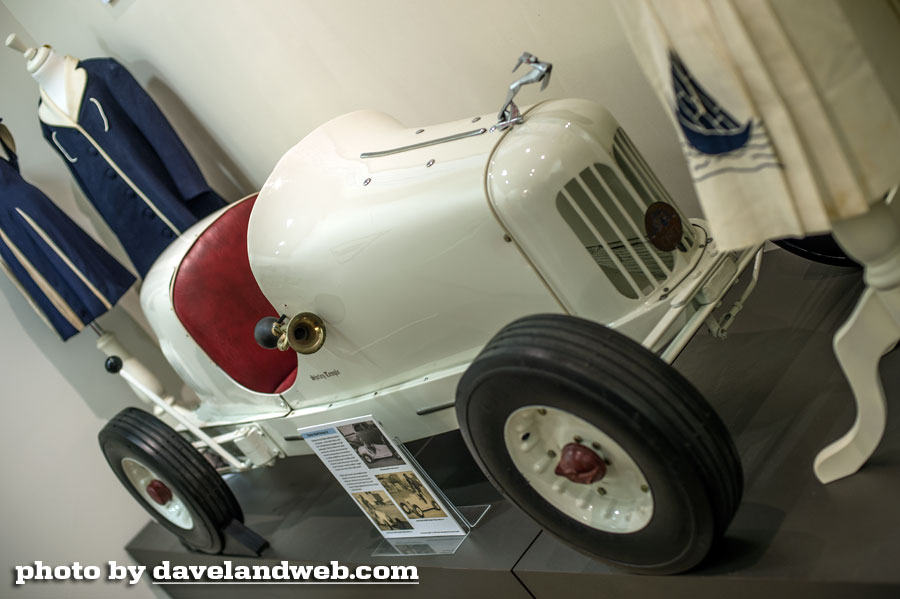 This Charlie McCarthy doll was a gift from ventriloquist Edgar Bergen himself: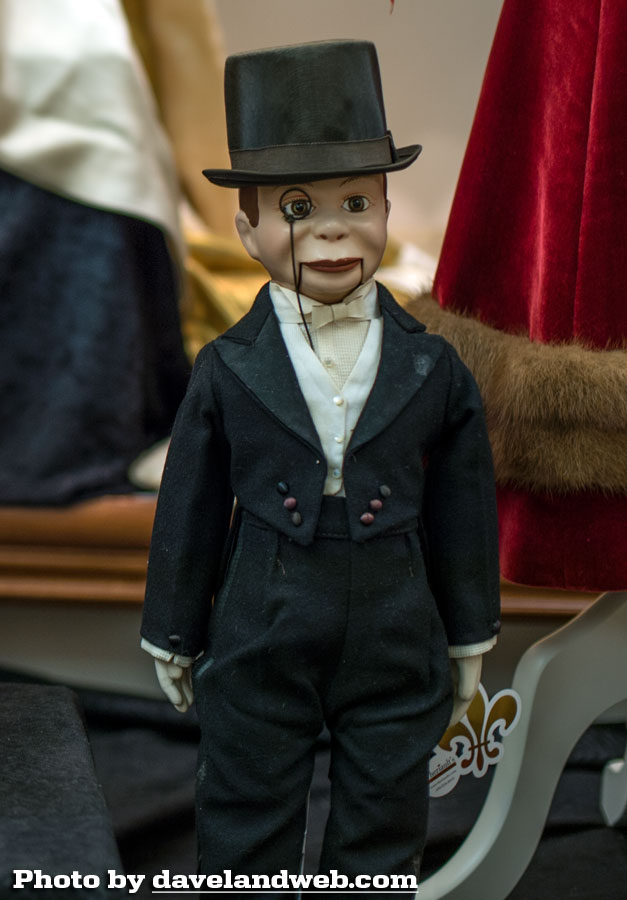 There was so much more there and apparently even more that wasn't on display. I anxiously await this collection's fate as the date draws closer to the July 14th auction.
View additional Santa Monica History Museum photos at my
main website.