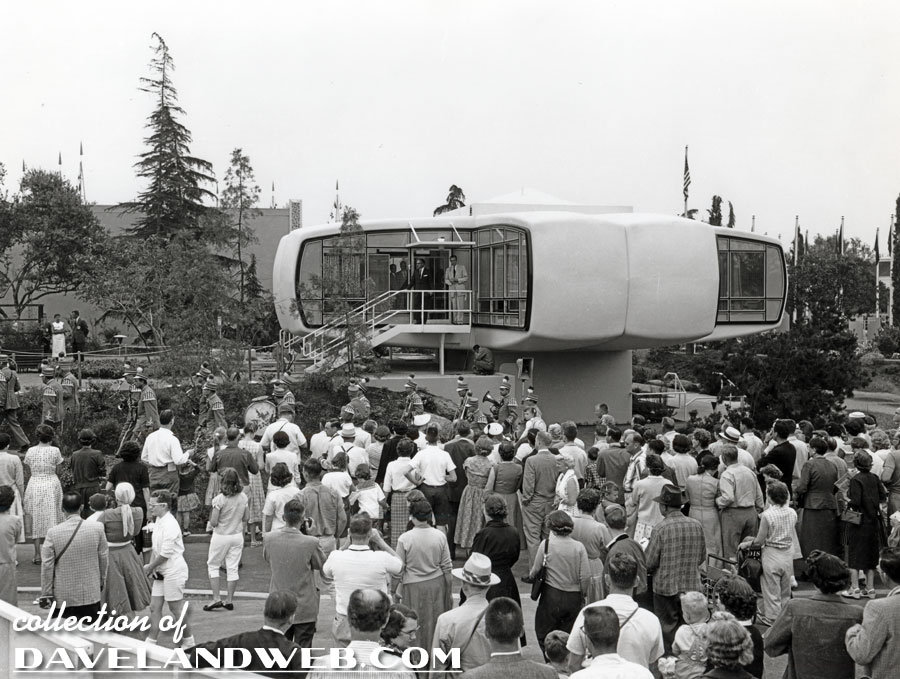 58 years ago today, the Monsanto House of the Future was unveiled to guests at Disneyland. The Disneyland Marching Band was on hand to drum up a little excitement about this big white plastic marvel.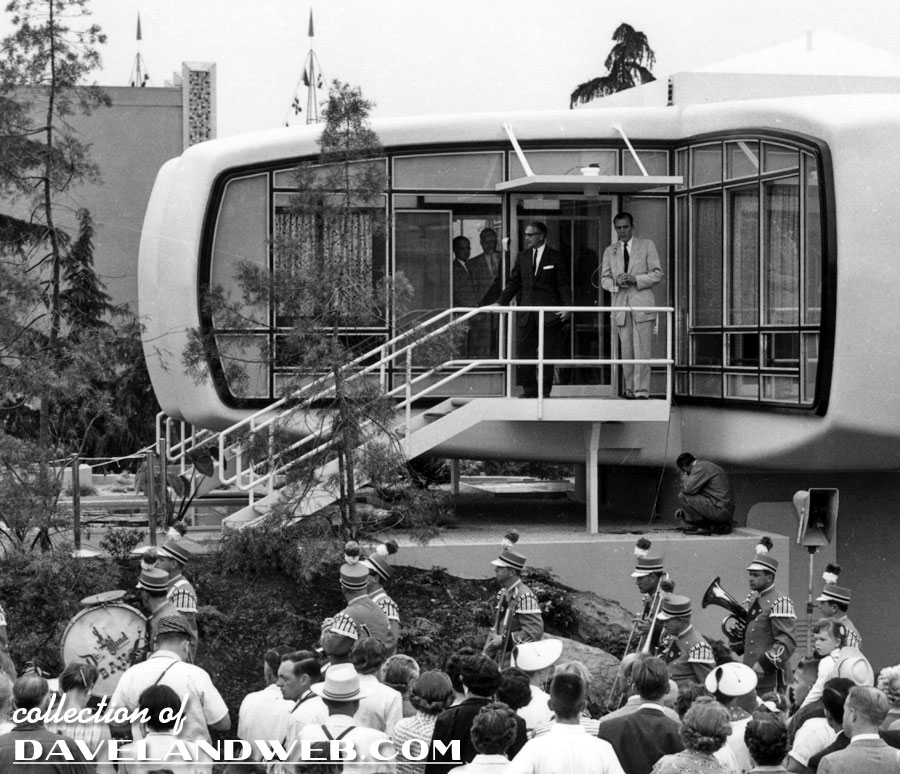 Able to identify these Disney-related folks?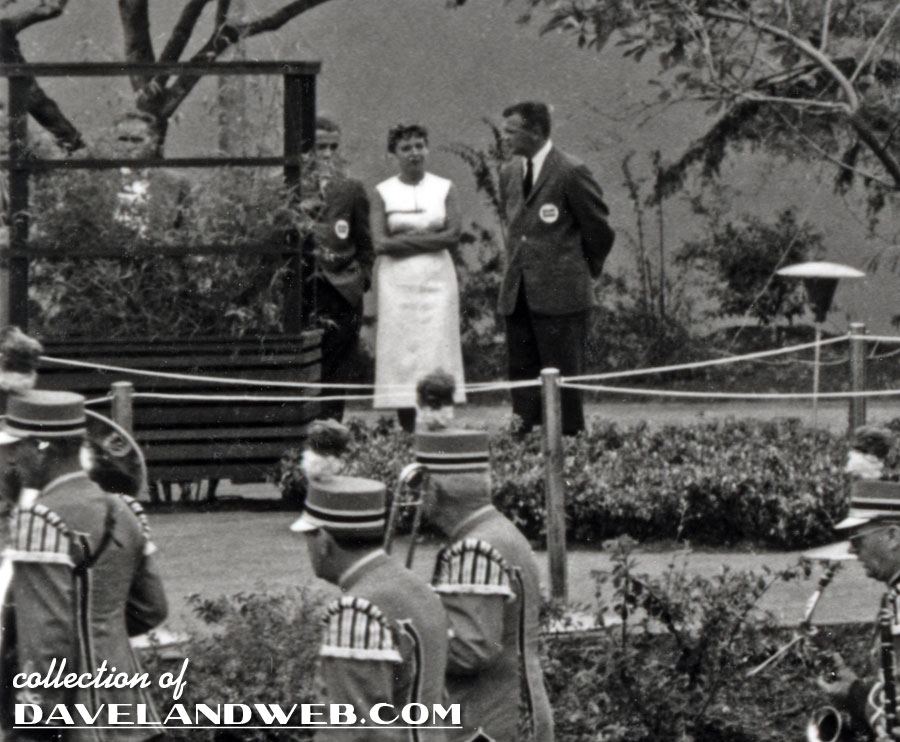 And to think this is where it all started: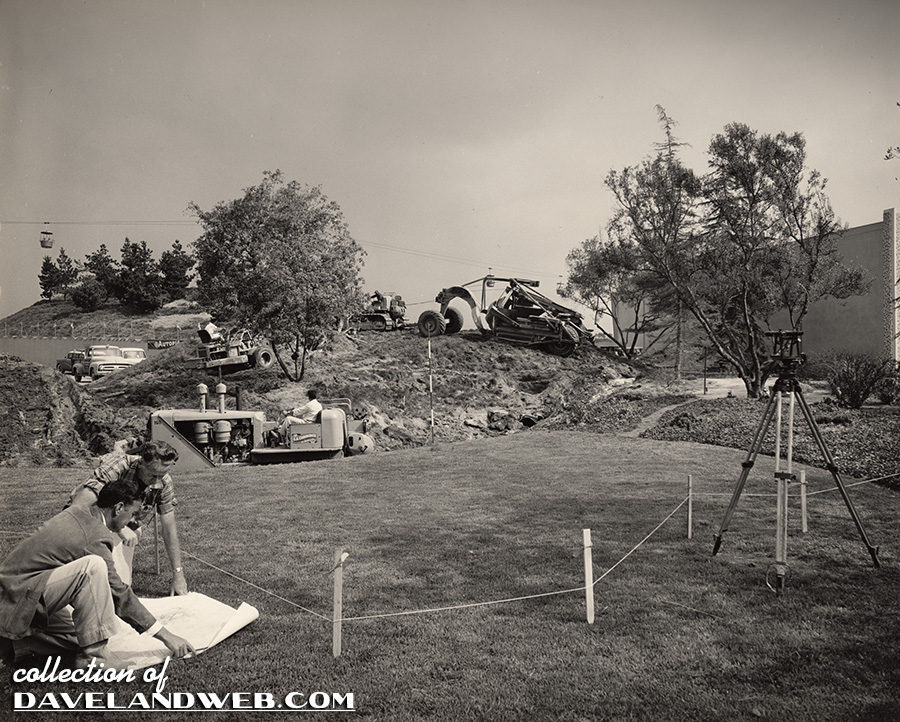 Note the Richfield Autopia sign, Skyway bucket, and Snow Hill in the background: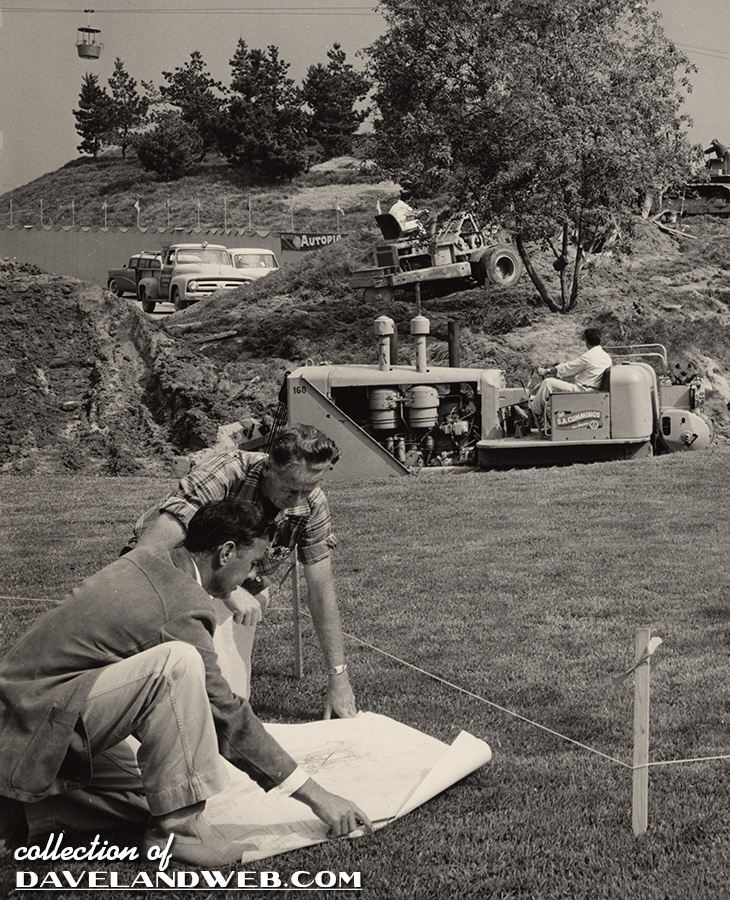 See more of this wacky plastic house on my
main website.