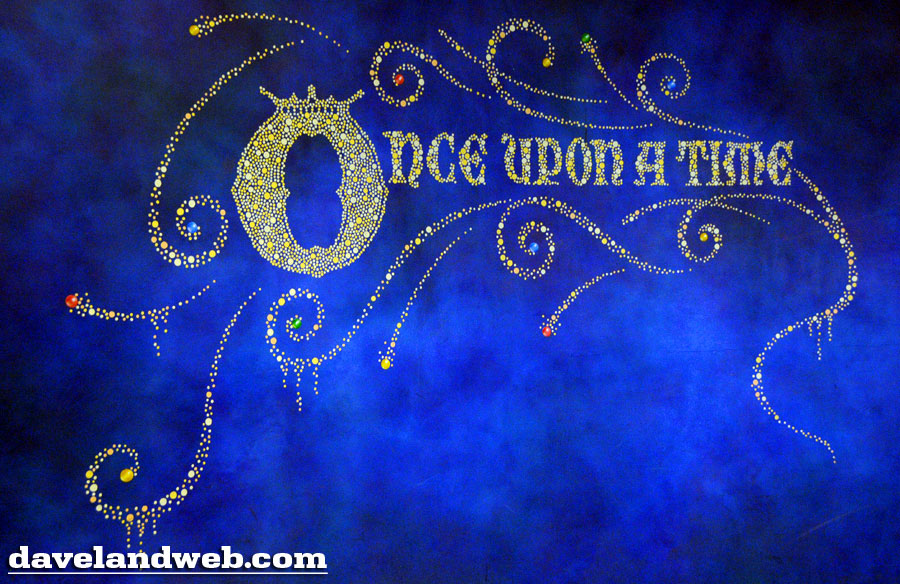 On yesterday's post, I left all of you readers watching the spinning Zoetrope at Disney's California Adventure. Next up: The Tower of Terror! On the way, I managed to capture a previously unnoticed detail in the Hollywood area of DCA.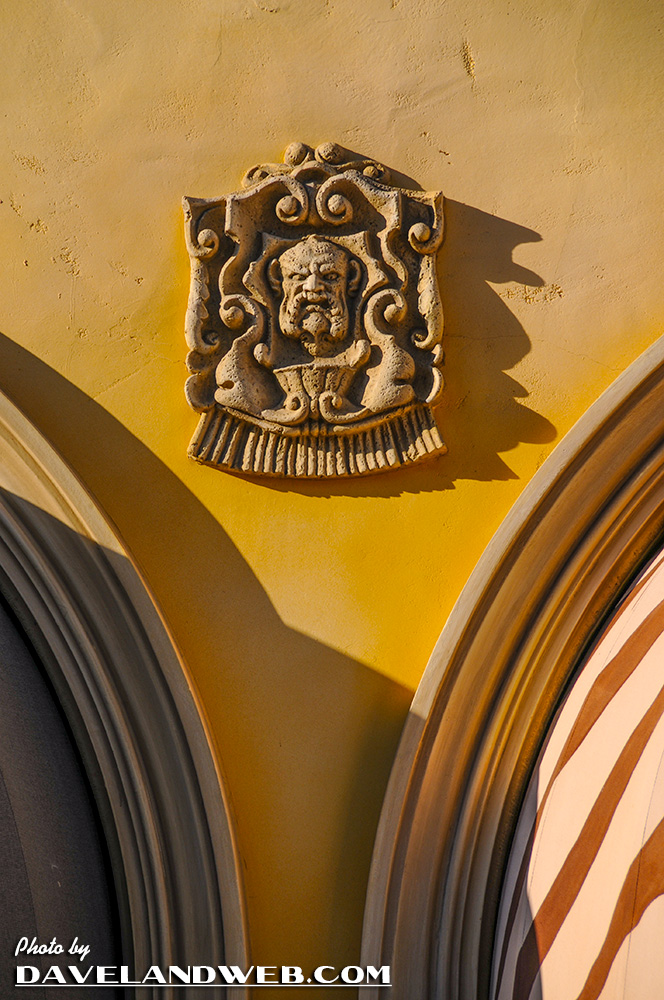 Once at The Tower, I was surprised to see that the attraction was not decked in the Halloween overlay that I had seen there last year. Maybe that's yet to come. Not that the interior isn't already creepy enough. Little Shirley seems to be giving an odd demonic wink to the guests passing by that actually notice here and the original Oz book sitting on the couch next to her.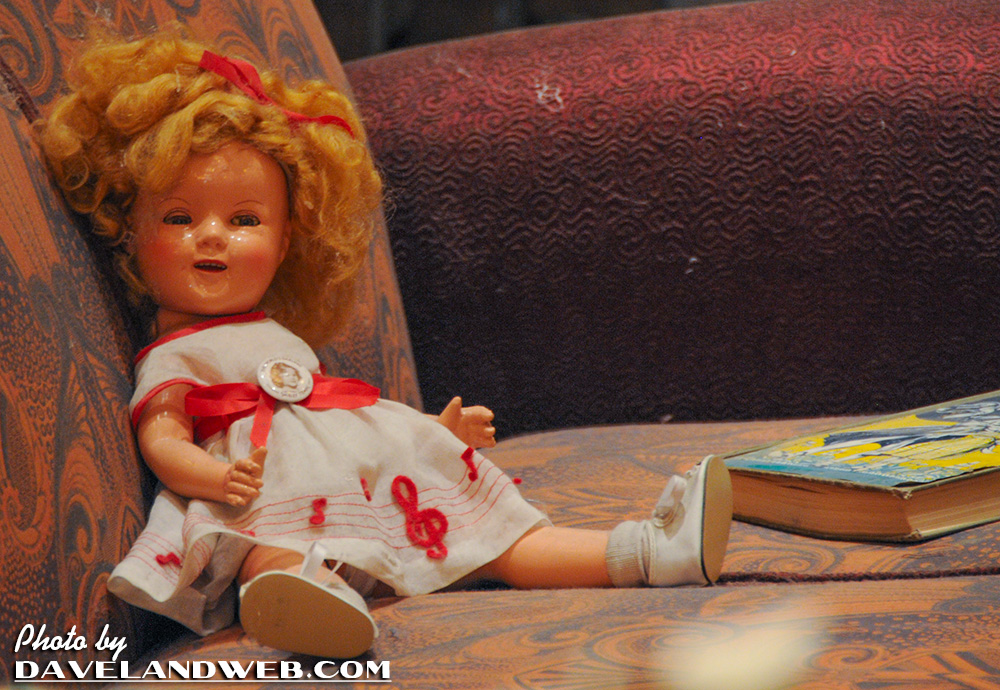 Rod Serling was still in the library, giving his little introductory spiel: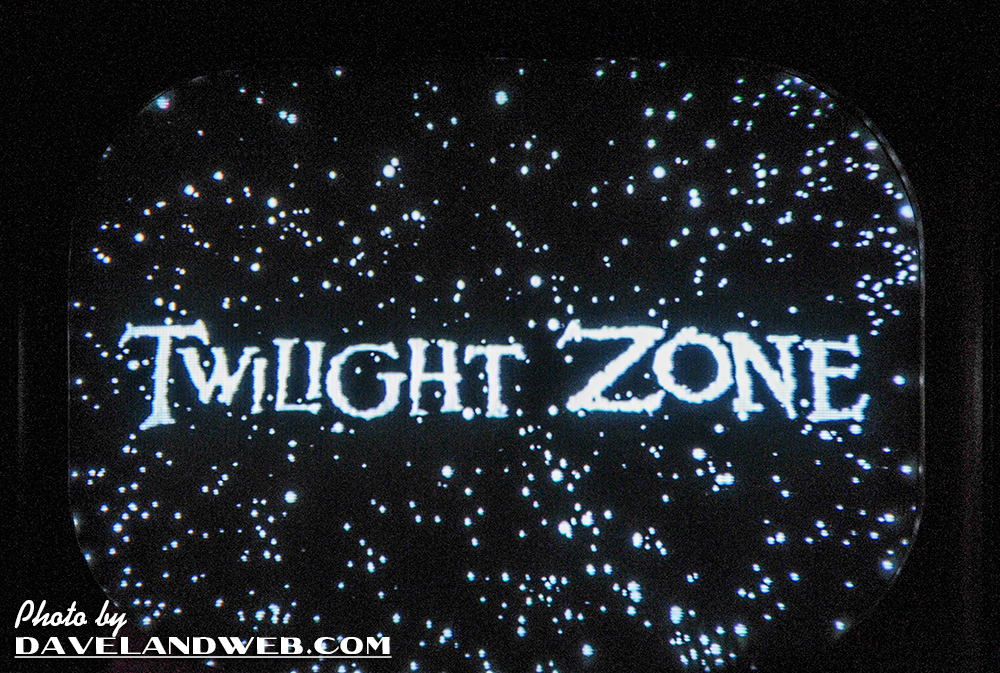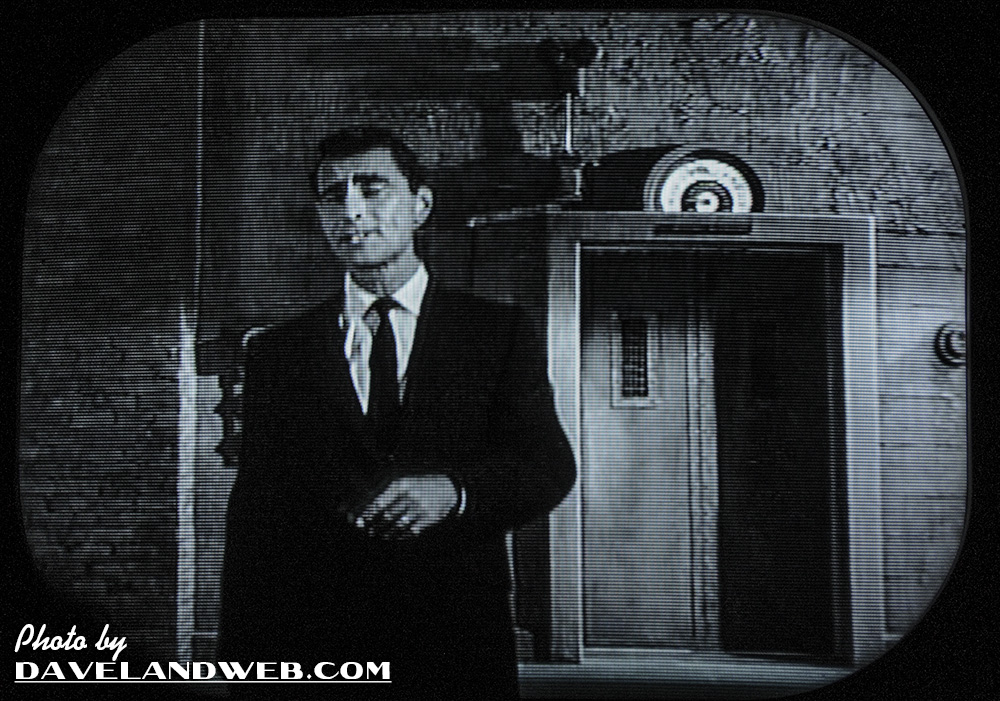 The boilerroom has an other-worldly glow about it: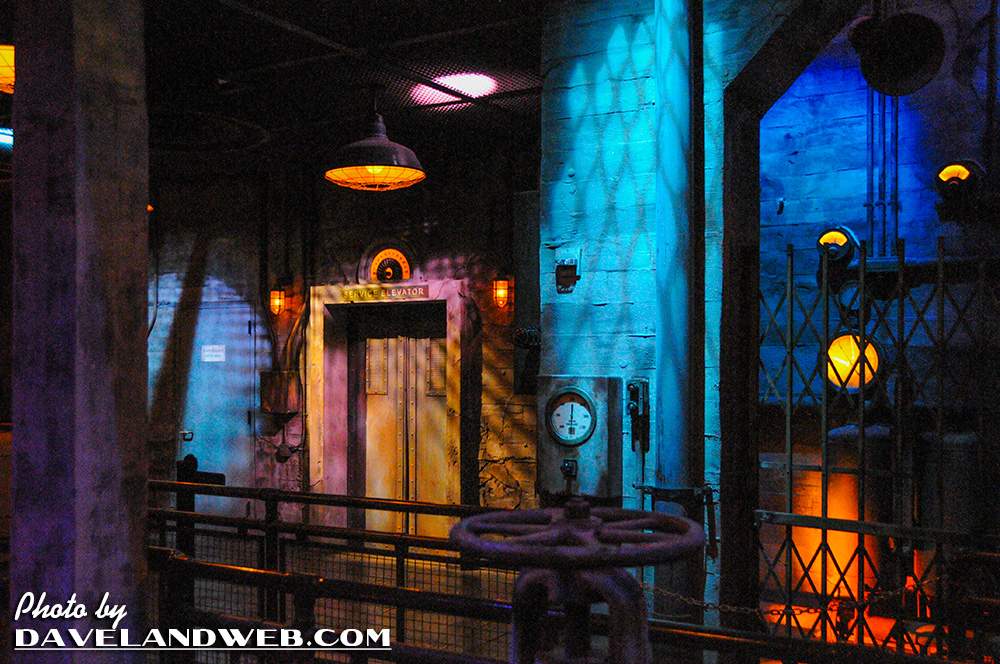 And the creepy ghosts in the elevator were still there to invite us to join them in their eternal doom: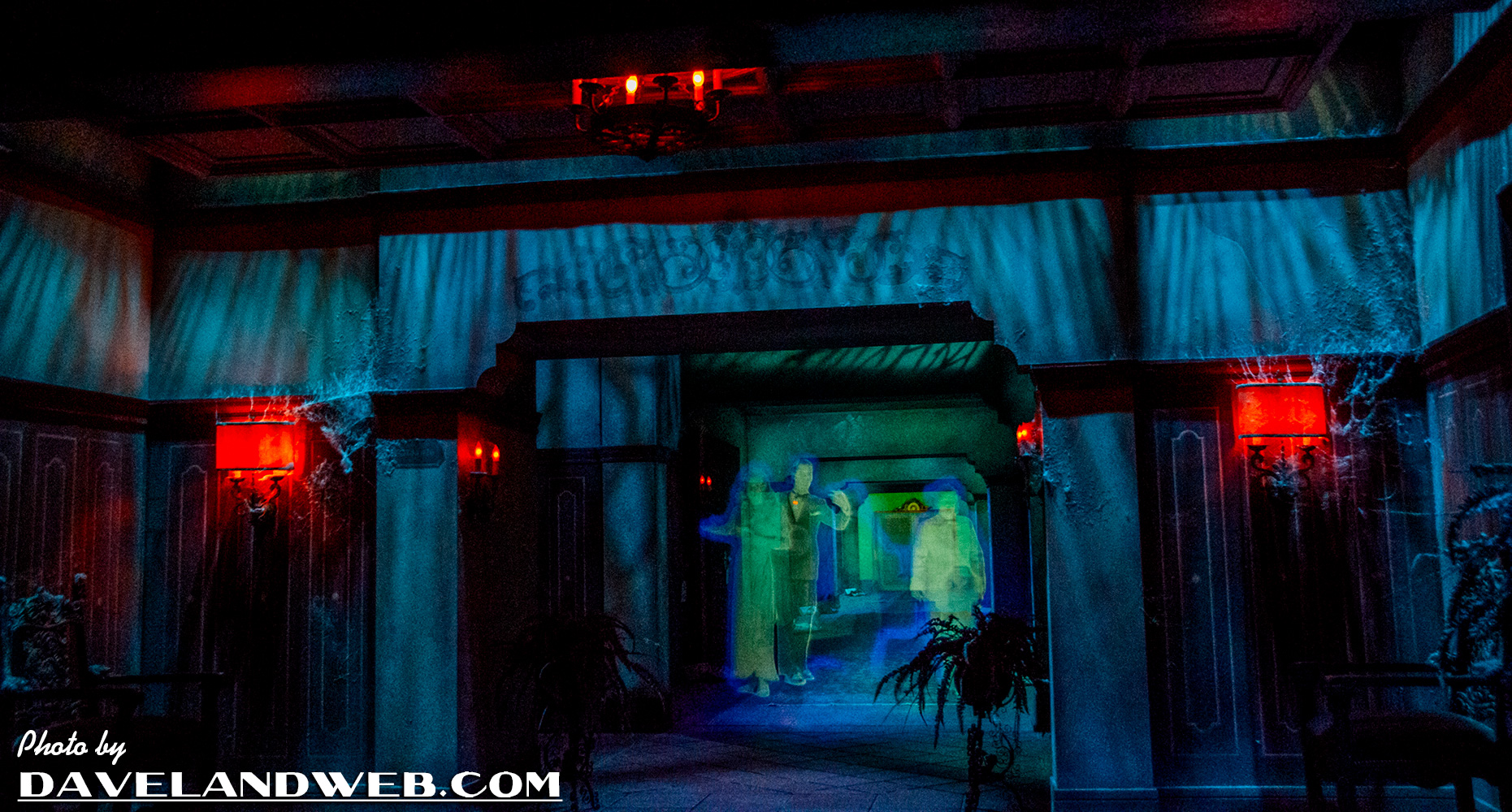 Our elevator had the usual bunch of camera-hams; my hands are always tightly gripped around whatever handle I can grab!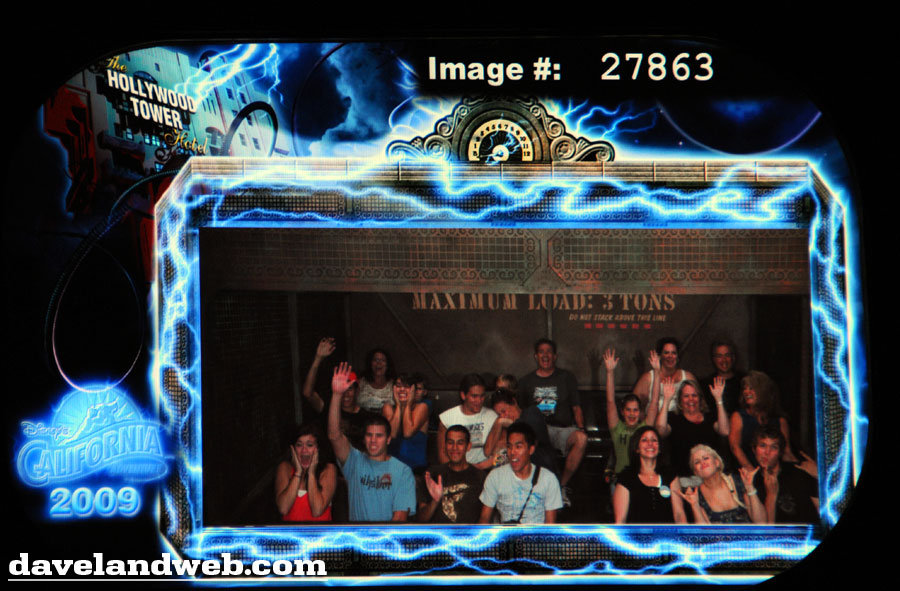 Next up: Aladdin–A Musical Spectacular! I have always been extremely impressed by this show and wondered why it didn't go to Broadway when other less-impressive Disney properties did. It is pure magic from the time the curtain goes up to the final bow. The changing ad-libs of the Genie make it a must-see every time you go to California Adventure.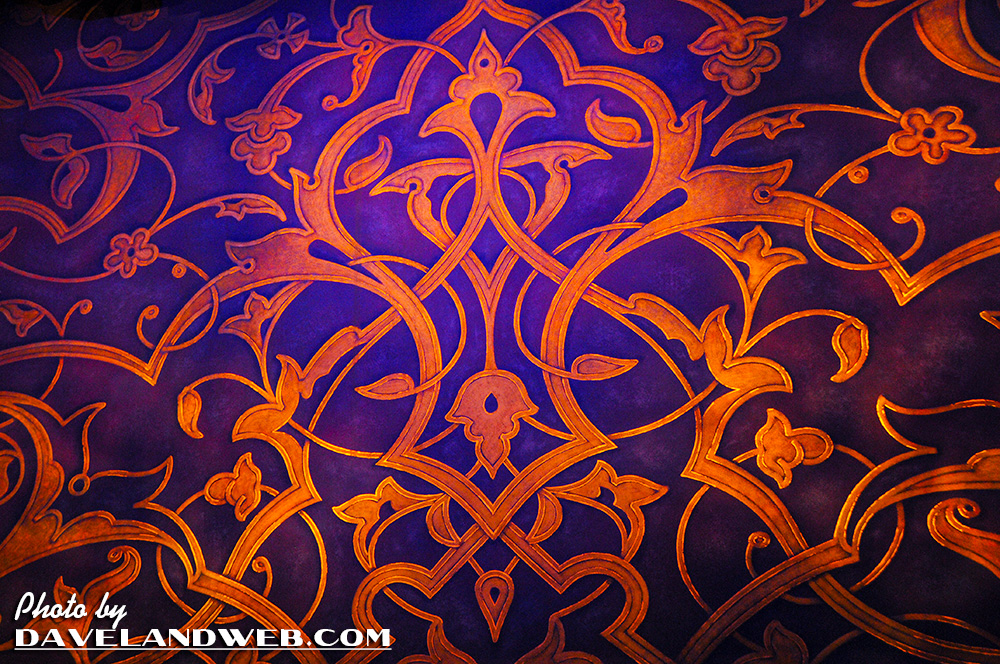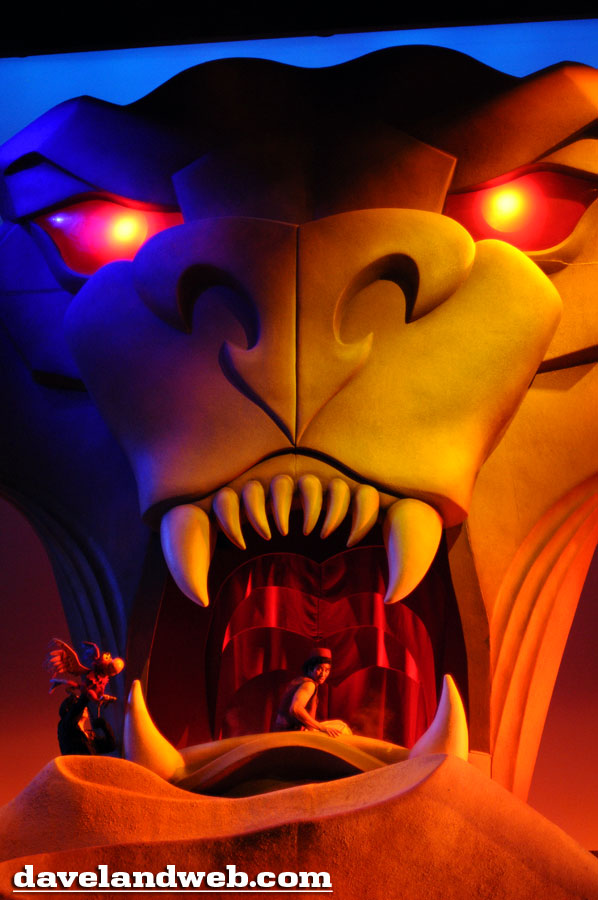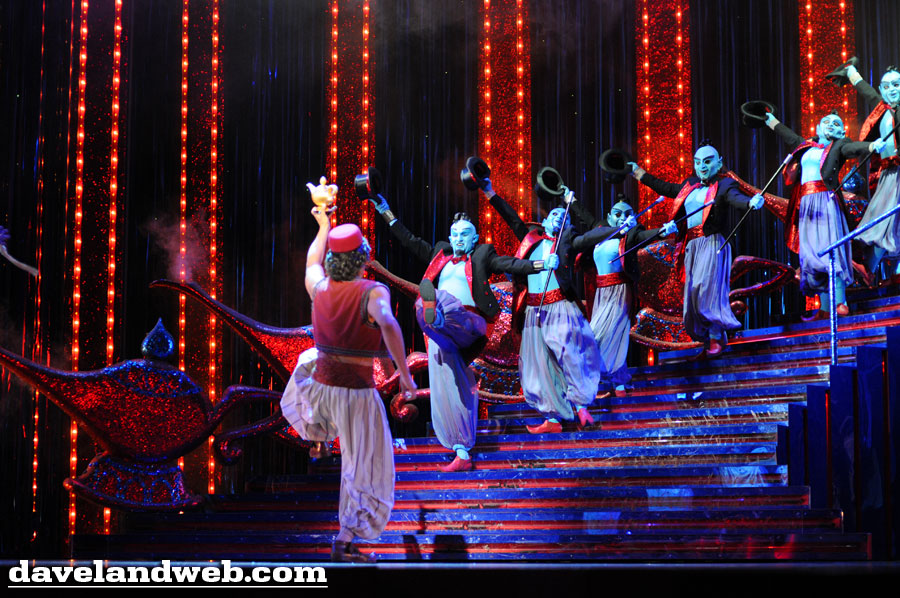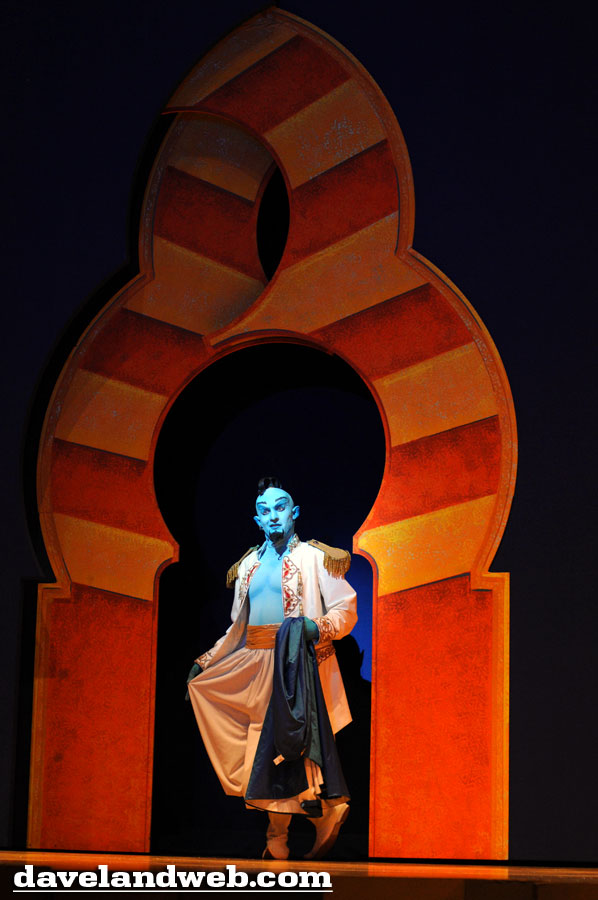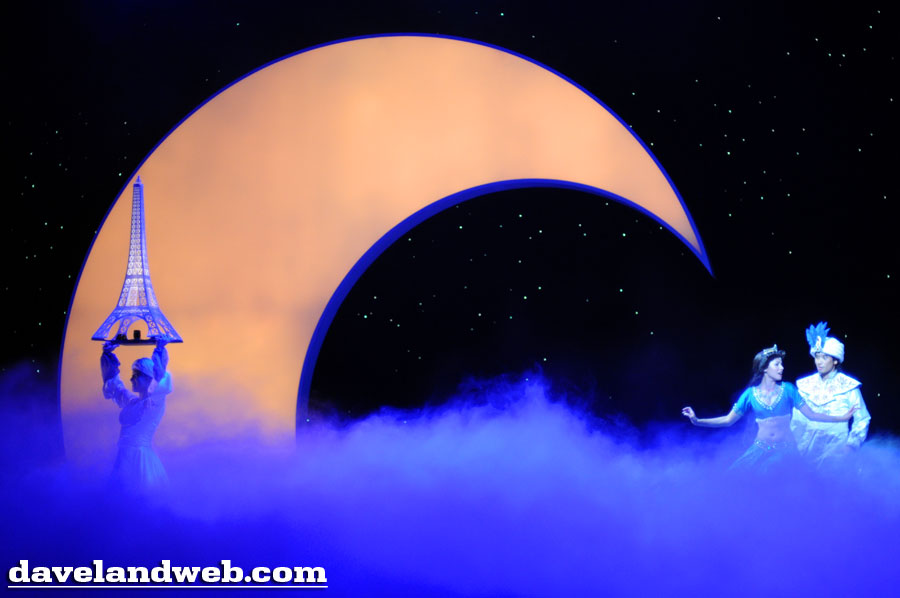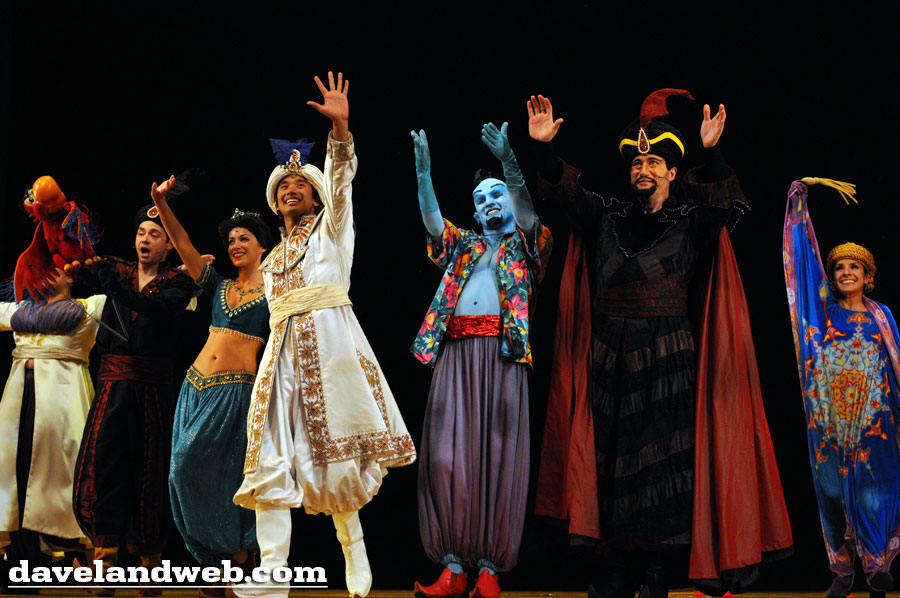 It was now time to head back to Disneyland to check-in for Fantasmic. Once that was done, we wandered over to Fantasyland to visit the Evil Queen. She was waiting for us: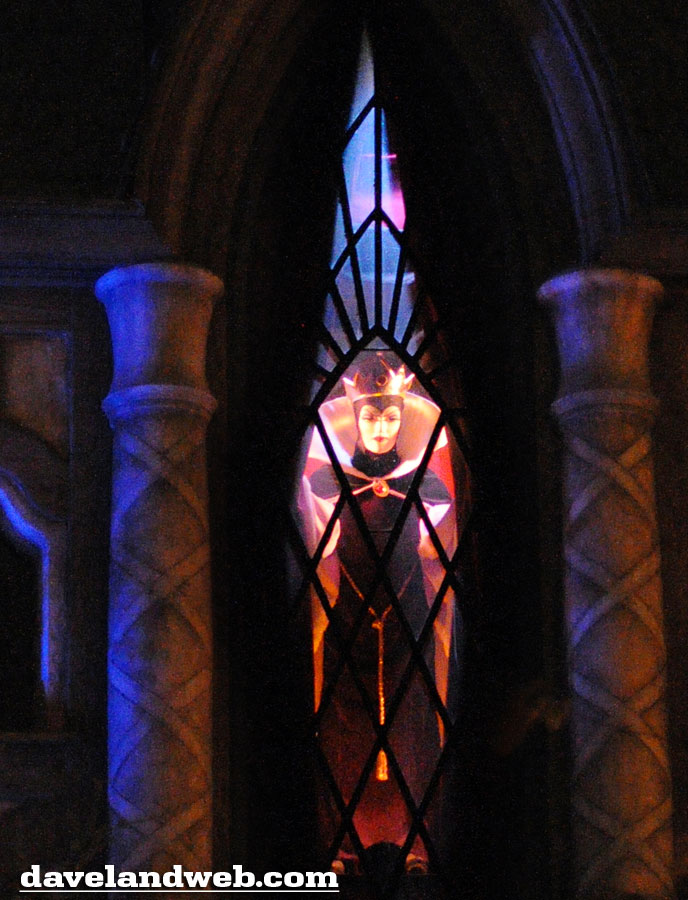 We wisely refused the death-apple that The Old Crone was offering: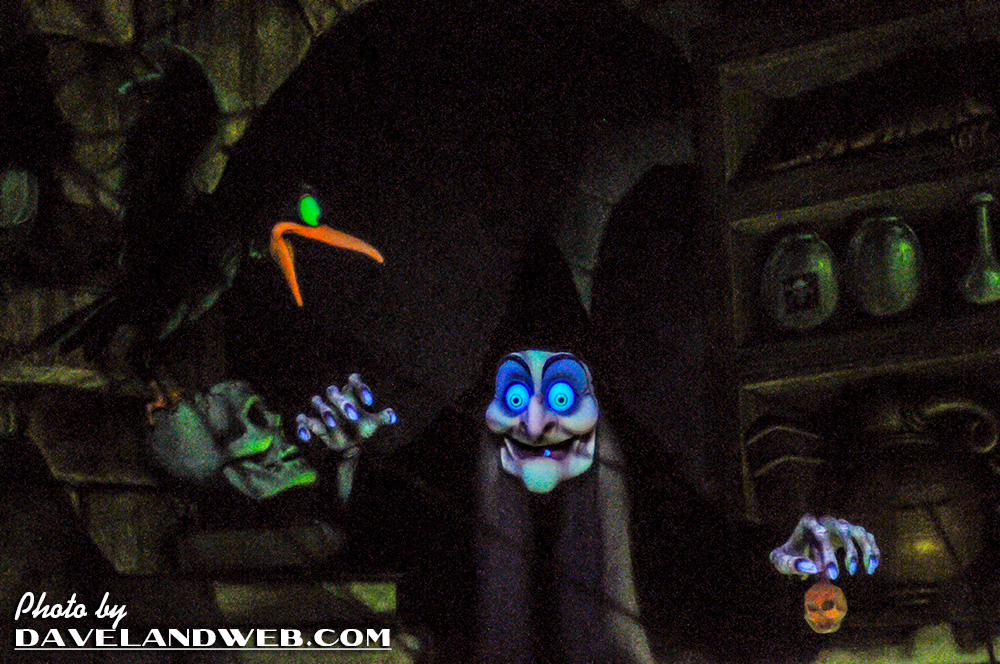 And other than the fireworks and Fantasmic shots that I posted last week, that was it for this trip report. What image could be better as the bookend for this visit?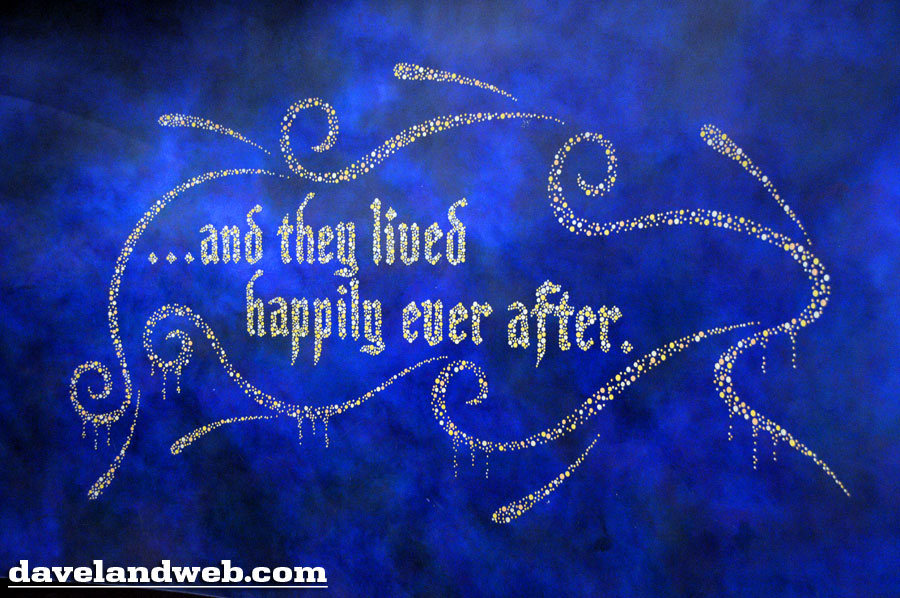 See more Disneyland (both recent and vintage) photos at
my website
.