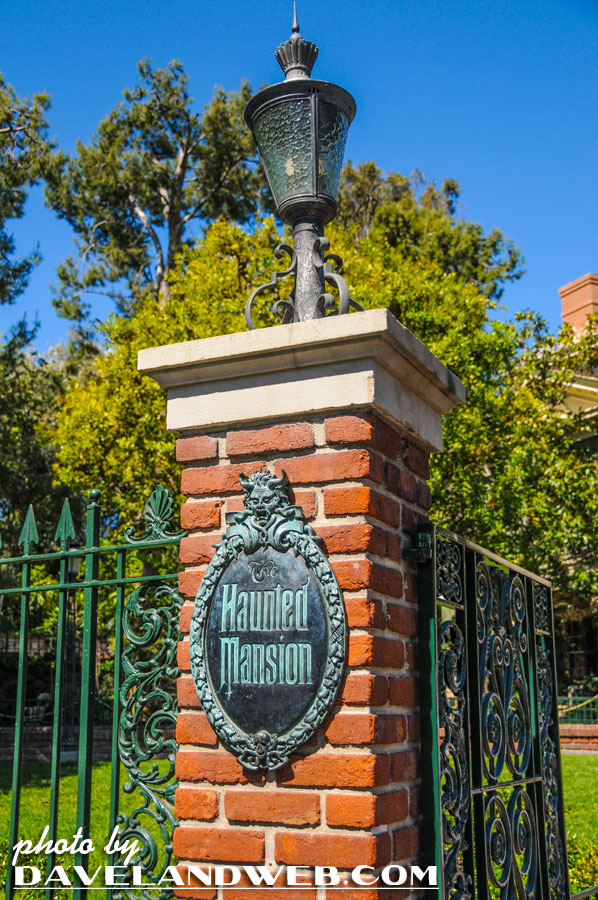 Plenty of lighting at the Haunted Mansion. Surprisingly enough, these exterior lamp posts are the same ones (or exact copies) of the ones placed here when the attraction first opened.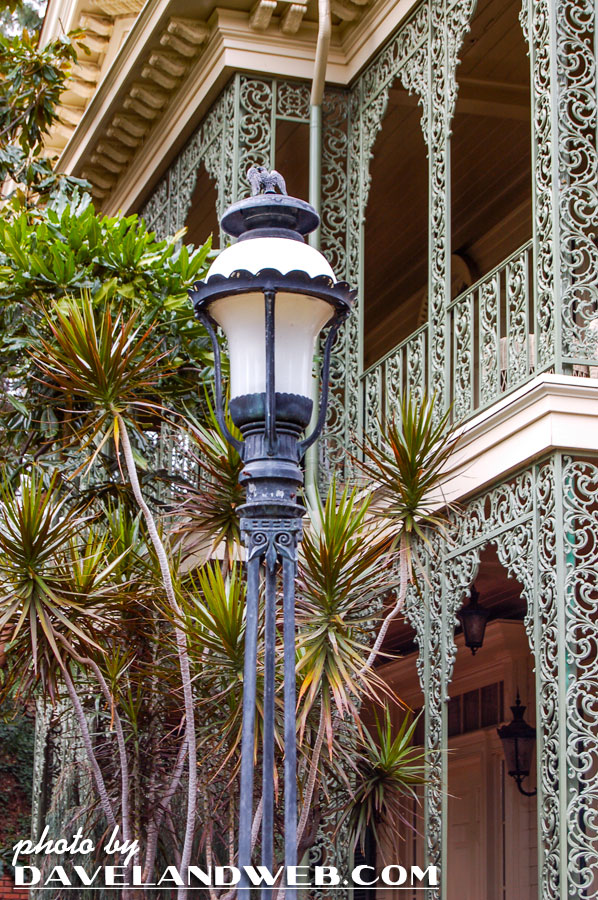 Compare with this shot from opening day: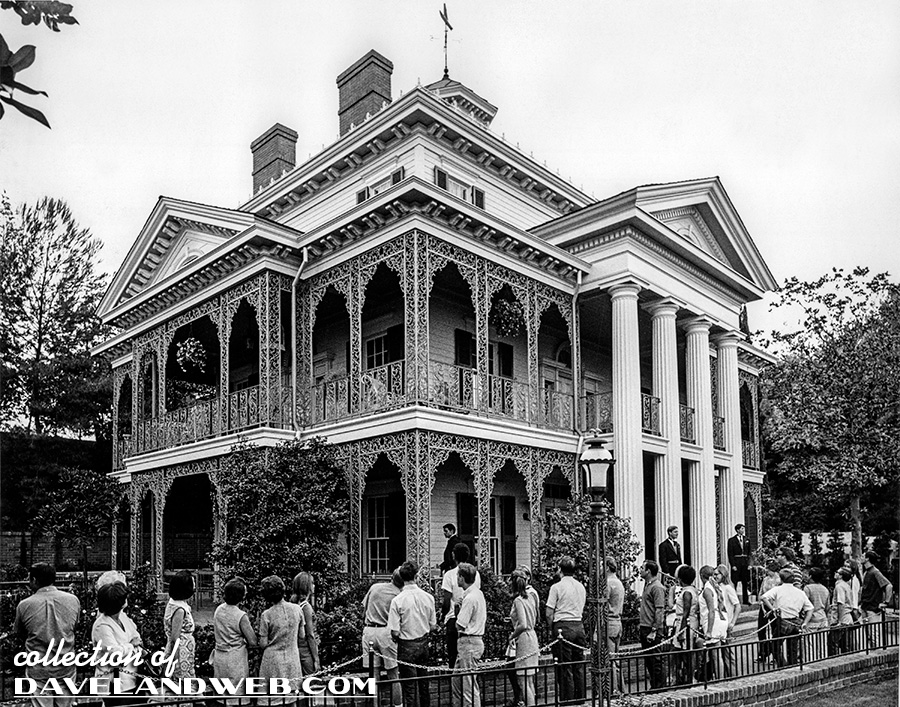 This plaque has become iconic as well as extremely collectible; merchandising has released it in miniature as well as in the form of a mirror. What HM fan wouldn't want this in their home?!?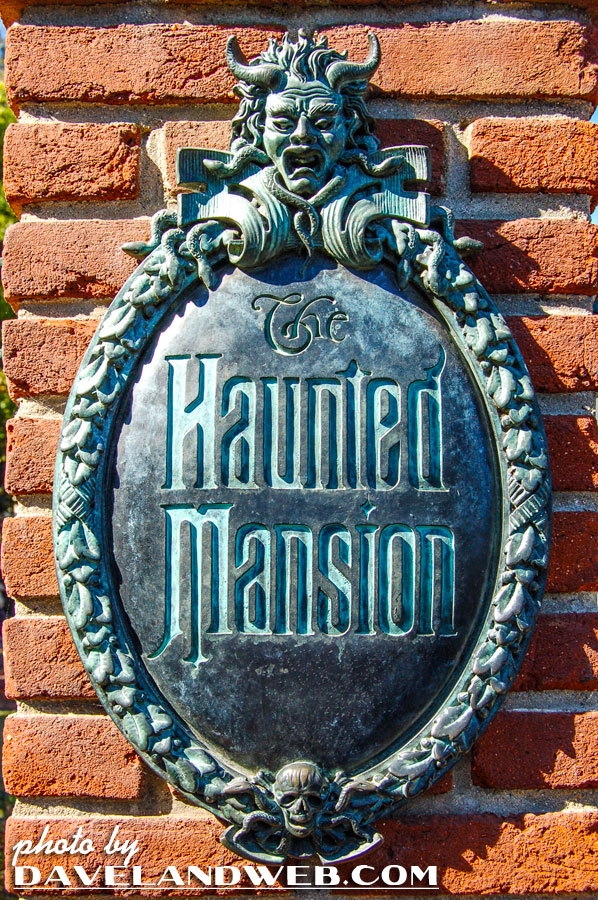 From the front porch: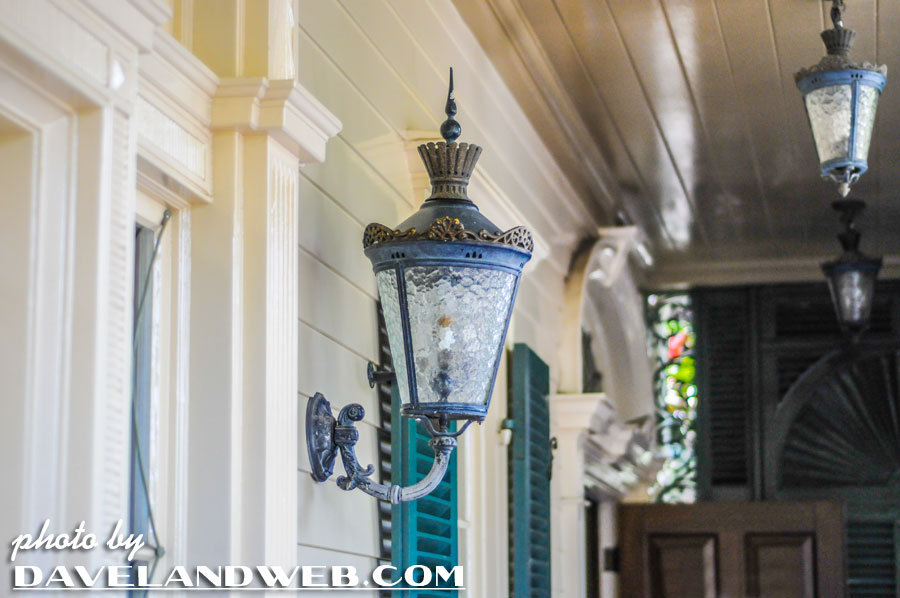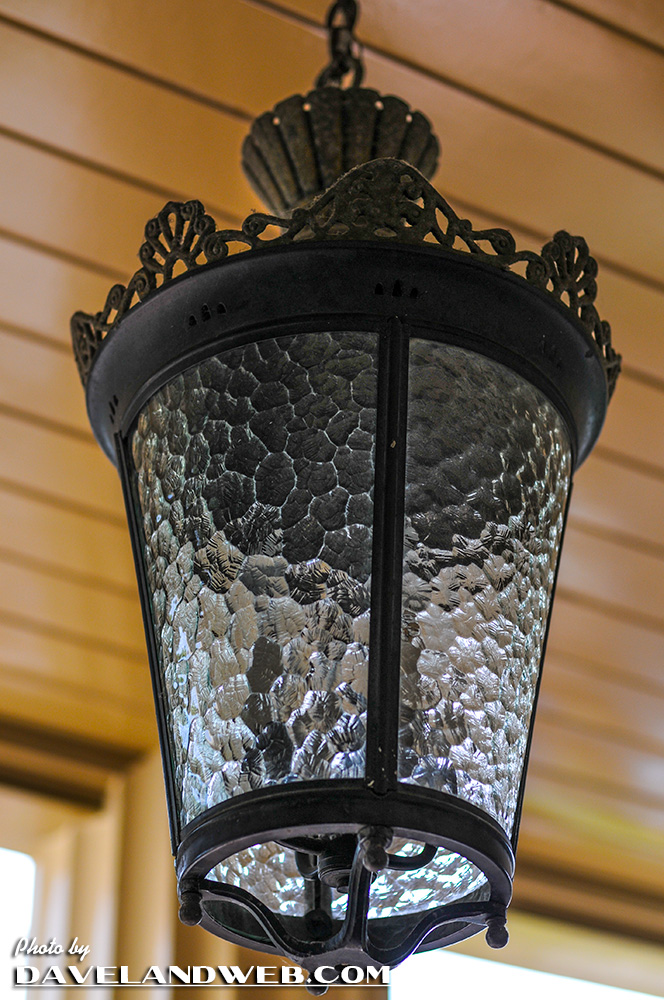 Carefully dusted and cobwebbed, this cool wall sconce hangs in the entryway. Check out the cool Victorian Wallpaper, too.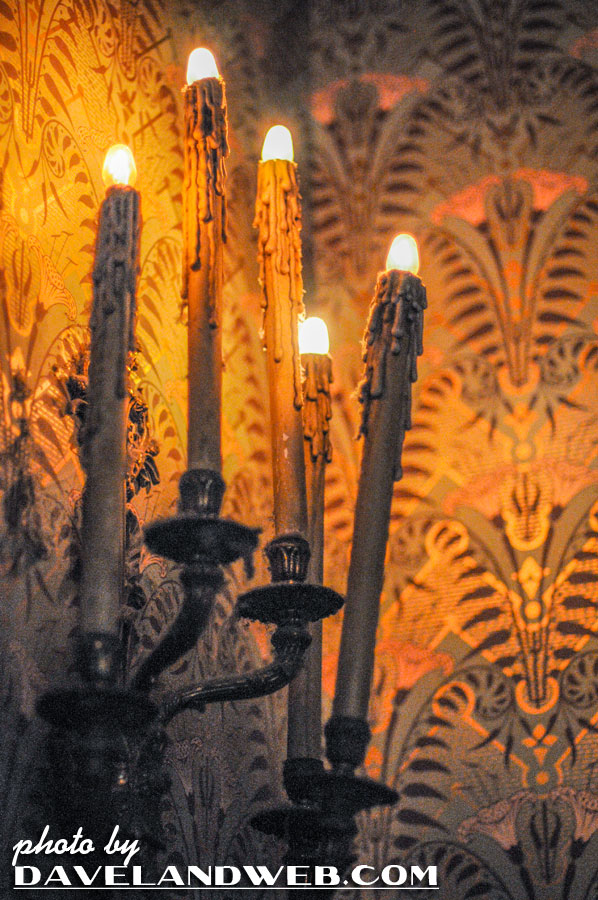 As you are waiting for the spiel of the Ghost Host, what else can you do but look up at the dusty chandelier?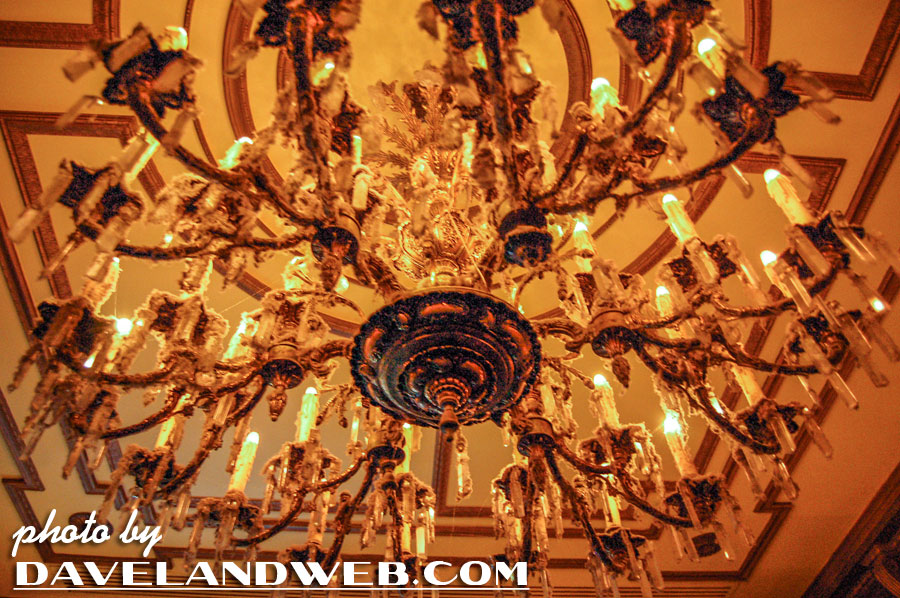 One of those rare occasions where NOBODY (and I mean NOBODY) was on the attraction and I was able to get shots of the lobby area. Note the spider-web design in the floor: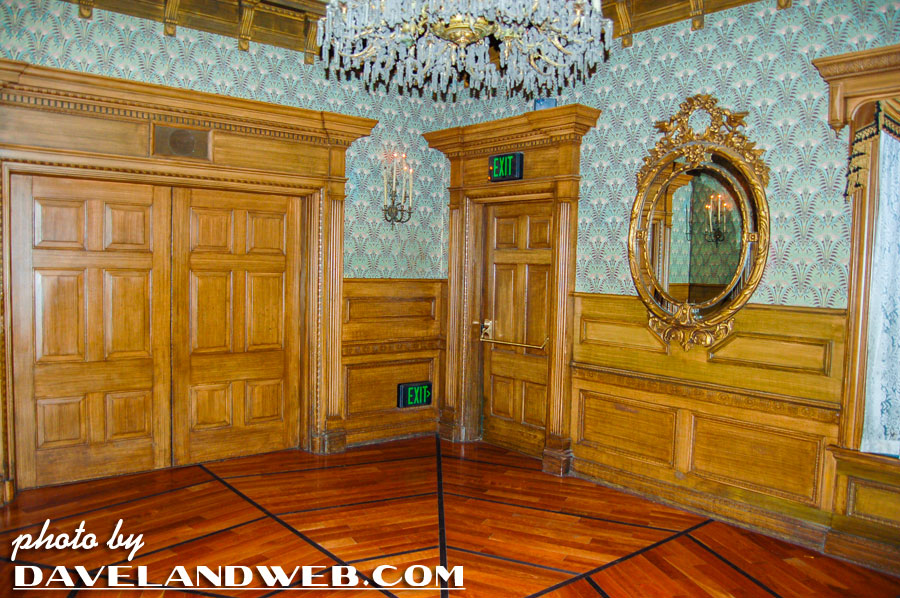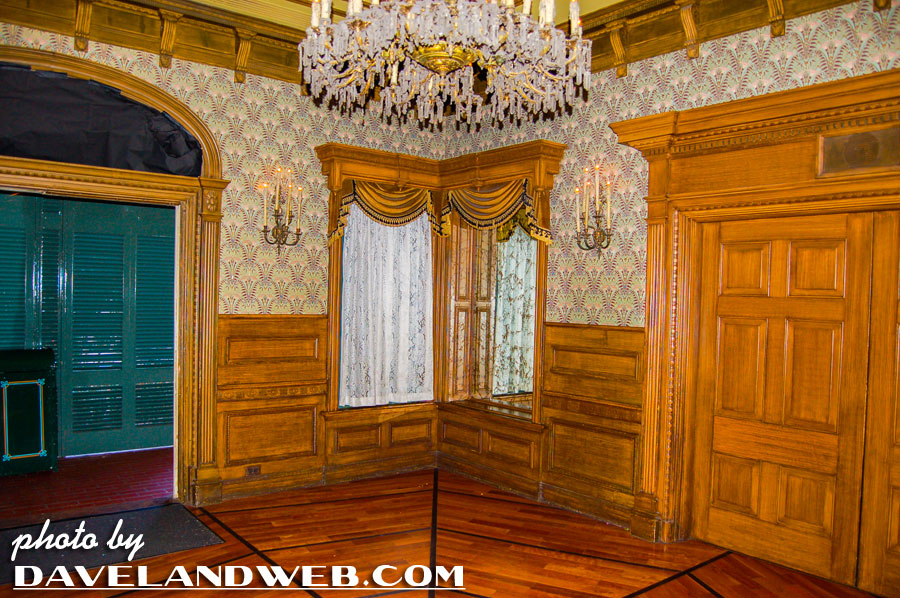 This is your last chance to check out how you look before the show begins: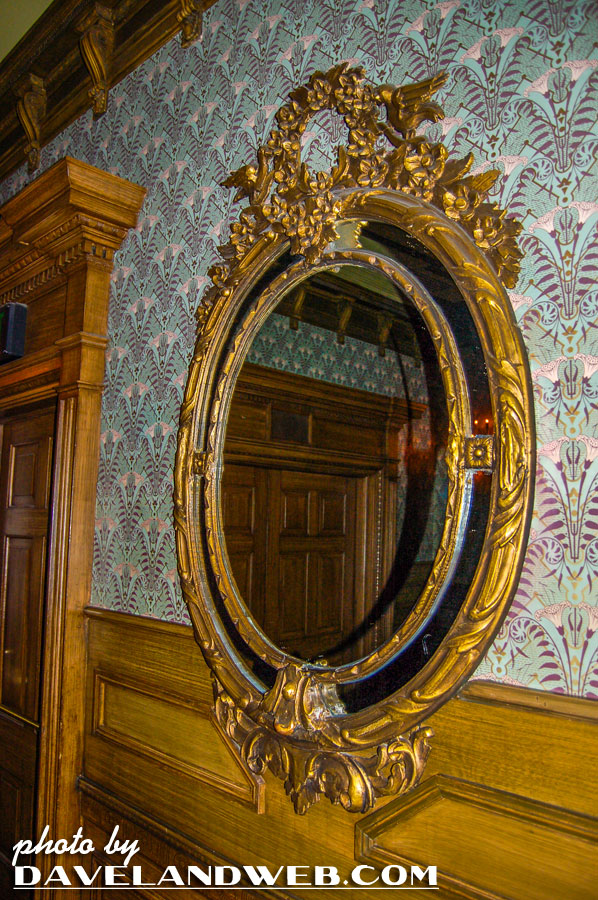 See more Disneyland Haunted Mansion photos at
my website
.