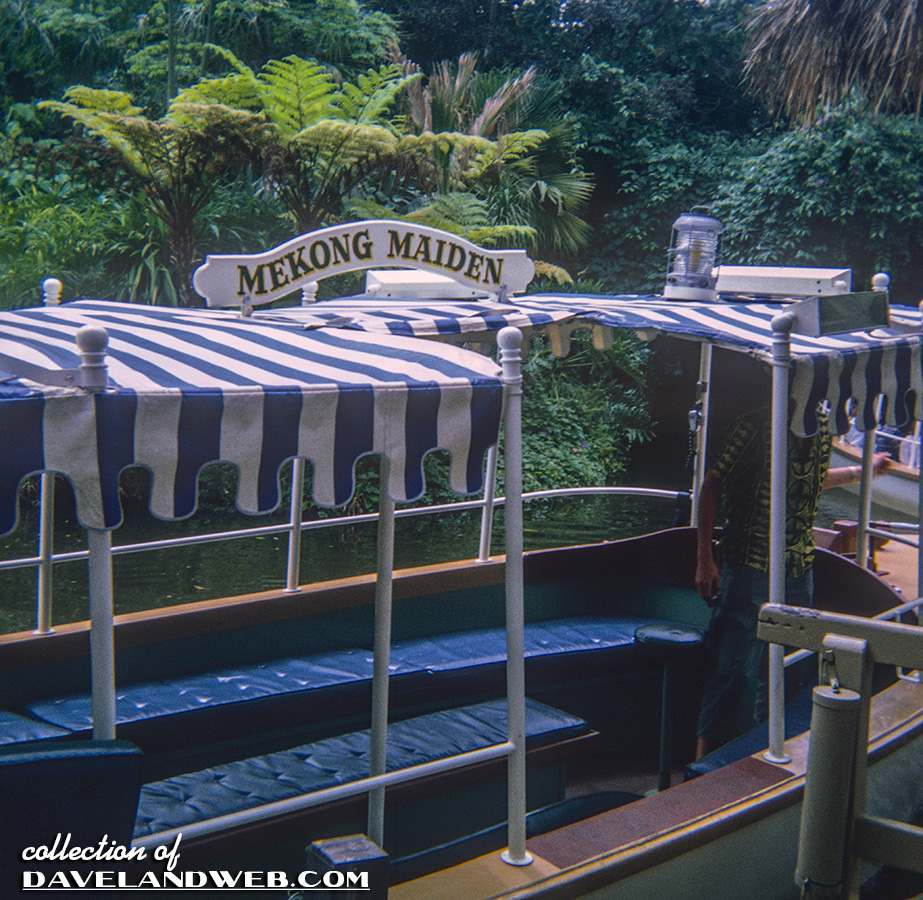 The Mekong Maiden is now "enjoying" retirement. Both of the Maidens were removed and scrapped after the redesign of the JC due to Indy. The subsequent redesign of the boats themselves(making them longer) also contributed to their removal; the spacing of the boats during the tour could not support the Maidens.
And while we are at the dock, I am going to throw in 2 from March 1962 showing the Zambesi Miss and the dock signage.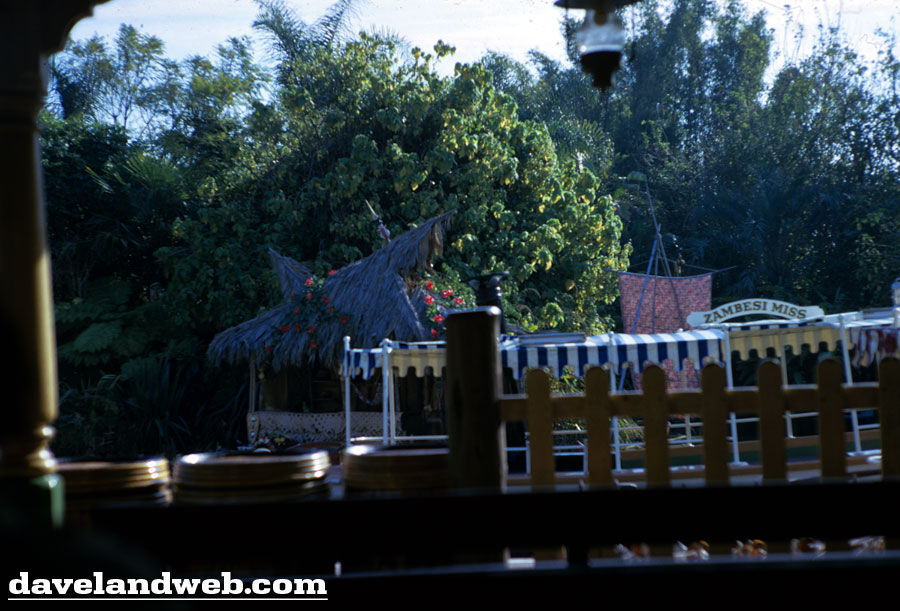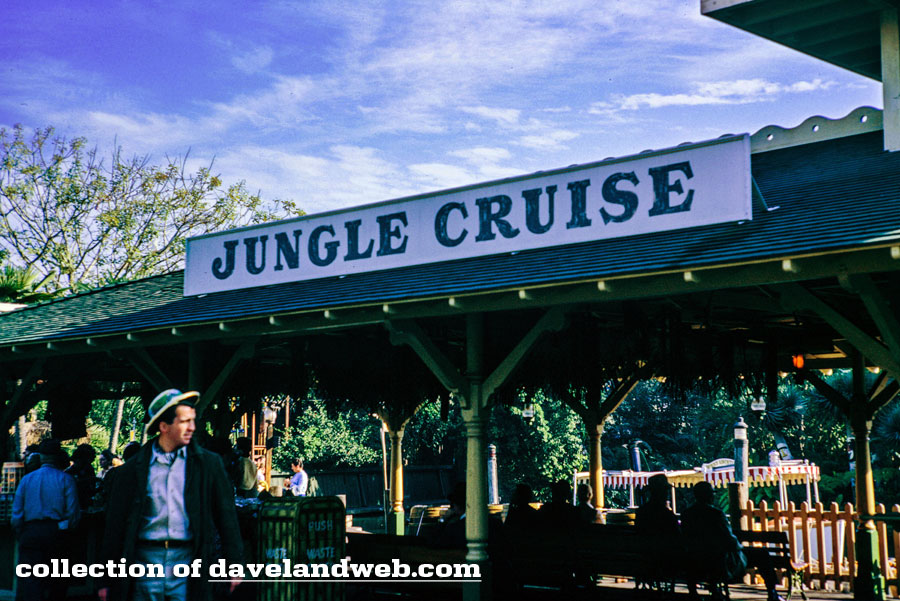 See more vintage (and current) Jungle Cruise photos on my regular
website
.