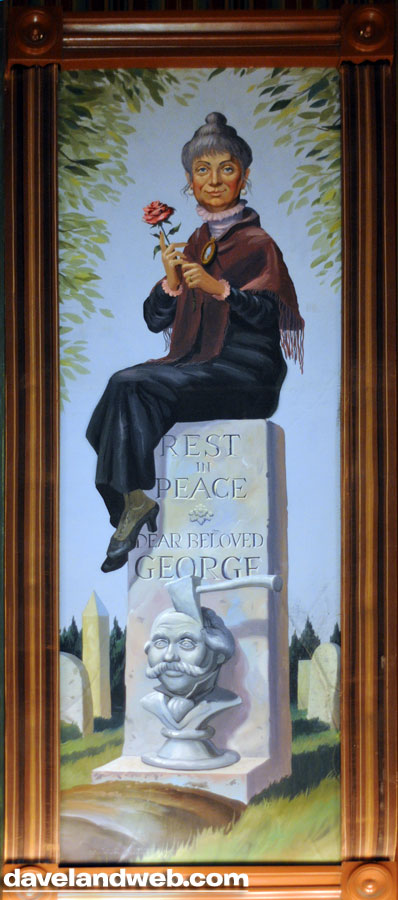 Here's the 3rd in a series of 4: the stretch-portraits (originals by Marc Davis) from the HM elevator.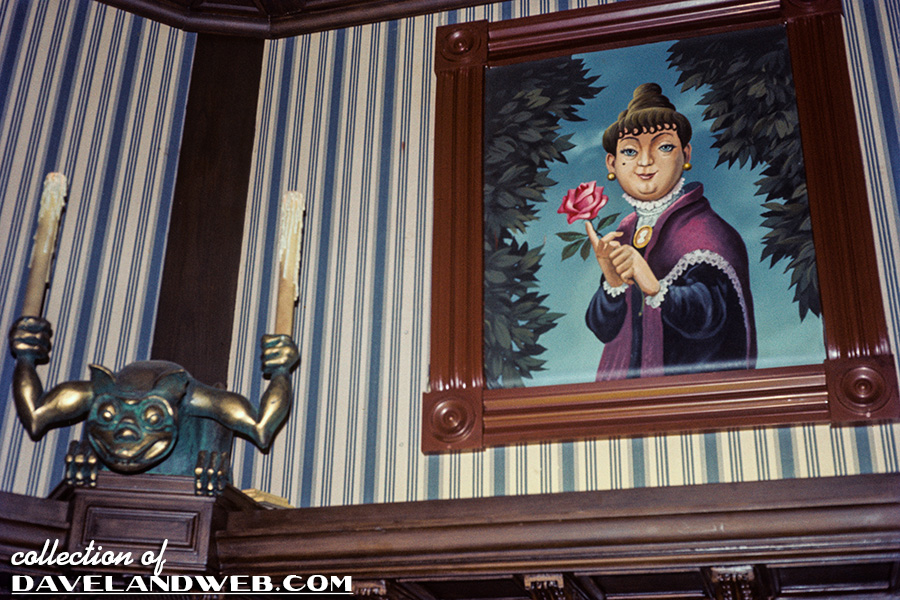 This recent acquisition is, alas, undated...but judging from the slide mount, it appears to be a 70's vintage. It definitely shows that the stretch portraits in the mansion have changed significantly over the years. Compare with this present day shot of the Widow Patecleaver: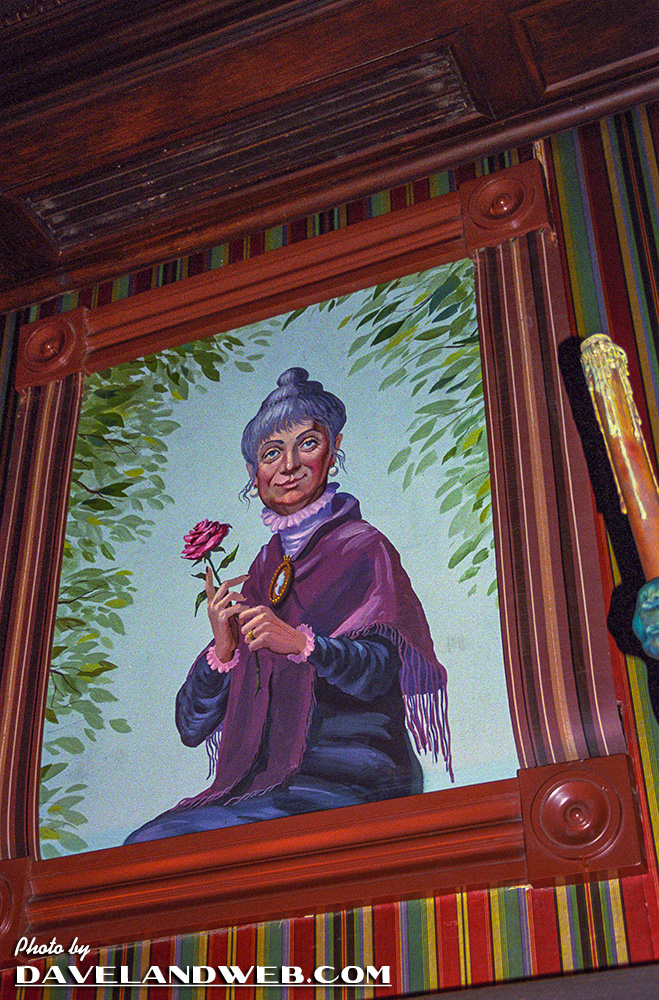 They don't seem to have as much of the Marc Davis humor anymore.
Daveland reader Luke sent in this comment:
Notice the right and left sides of the stretching portrait frame. The older one was temporarily fitted with a foam frame, to see how long the foam would last through the constant shifting of the portrait. The newer picture of the portrait has a painted canvas frame, telling us that the foam frame test didn't go so well. Keep in mind that during the "foam frame" testing, it was only the portrait of the Widow that had the foam molding, not the others.
See more Haunted Mansion (both recent and vintage) photos at
my website
.
Follow my Daveland updates on Twitter.