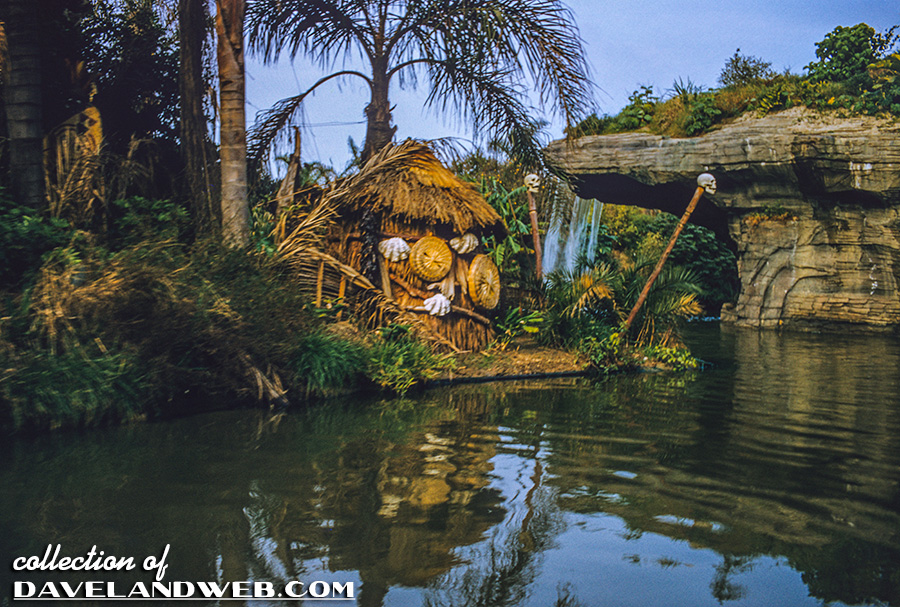 Jokes seem to change all the time on the JC, but the ones about the back side of water, aka Schweitzer Falls, rarely seem to change. Here are some vintage views of this beloved area of the JC. Shot #1 is from December 1955, and #2 is April 1958.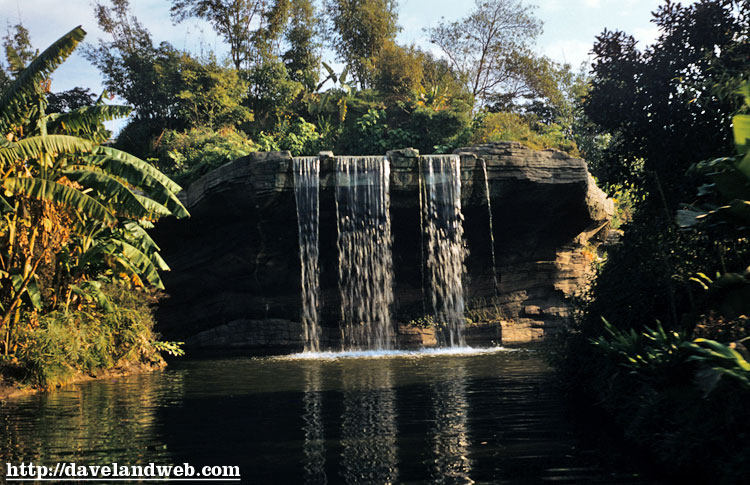 An undated 1950's view: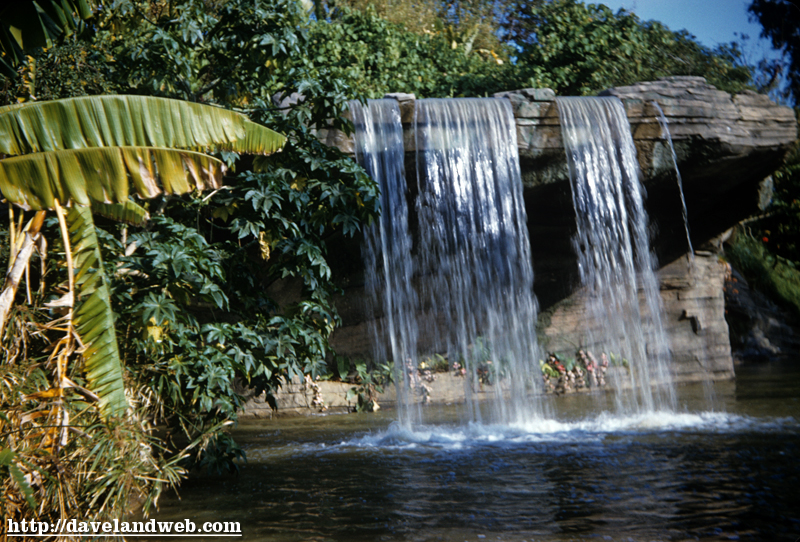 September 1961: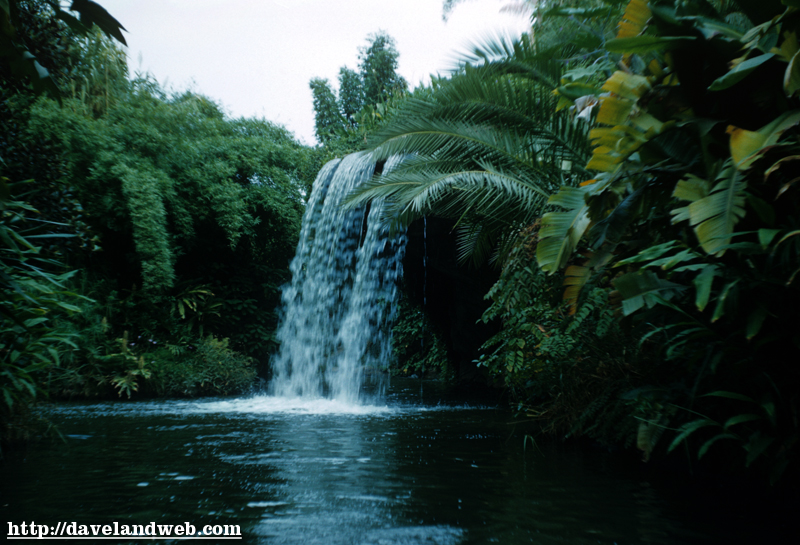 Daveland blog reader Thufer pointed out the difference in the amount of water pumped over Schweitzer Falls. Check out these recent images and compare: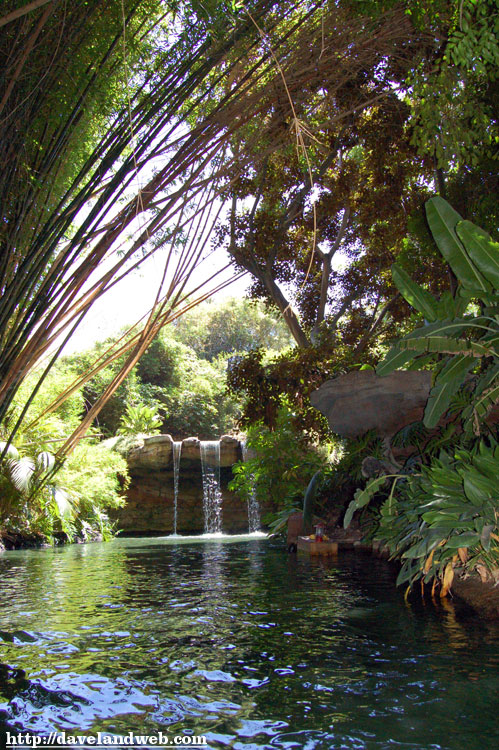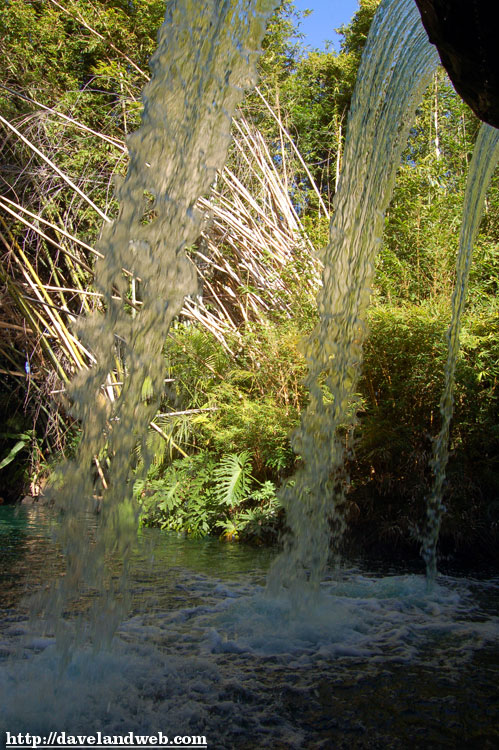 And 2 from just last weekend: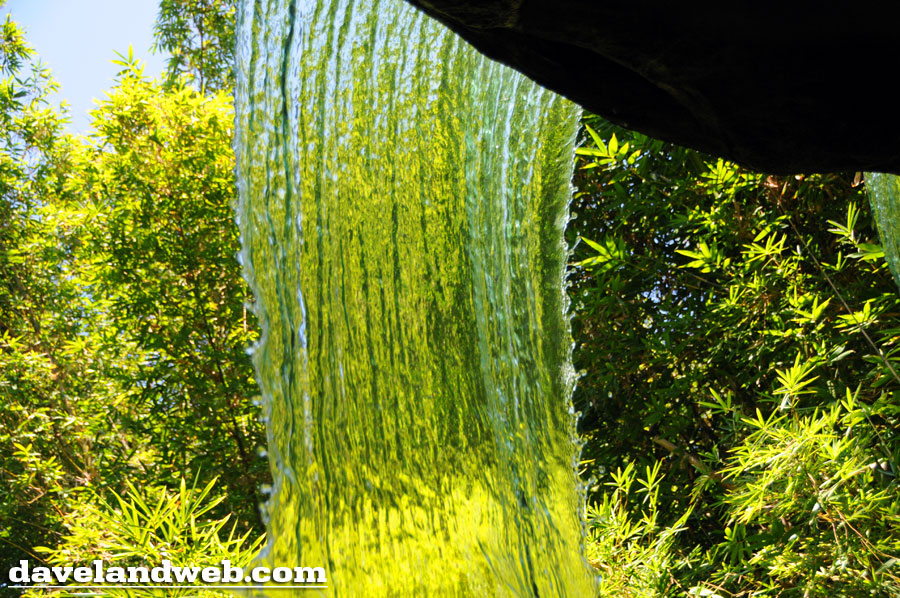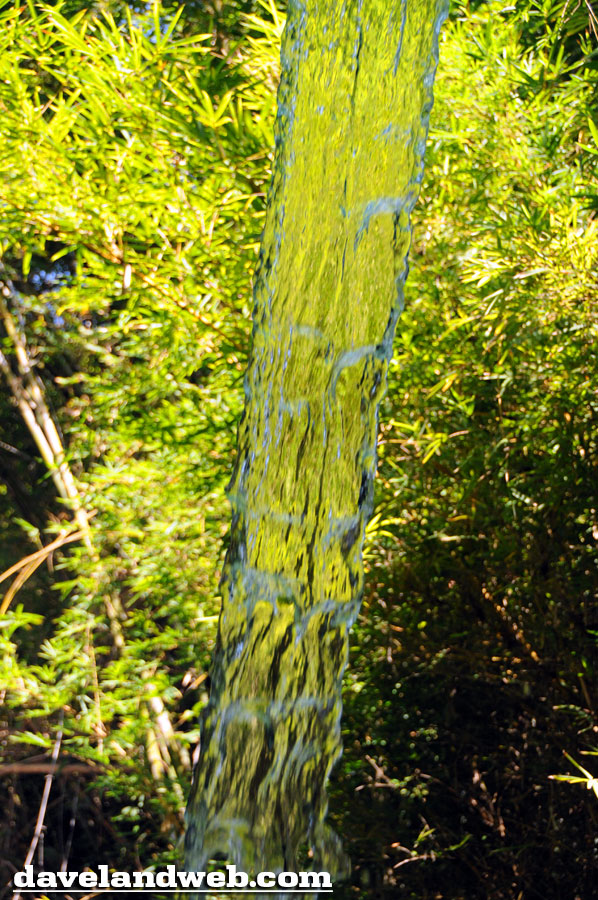 Some Skippers have commented that the water change has killed the joke; others have argued that it makes the joke more funny as the water is more akin to "a trickle." See more vintage (and current) Jungle Cruise photos on my regular
website
.