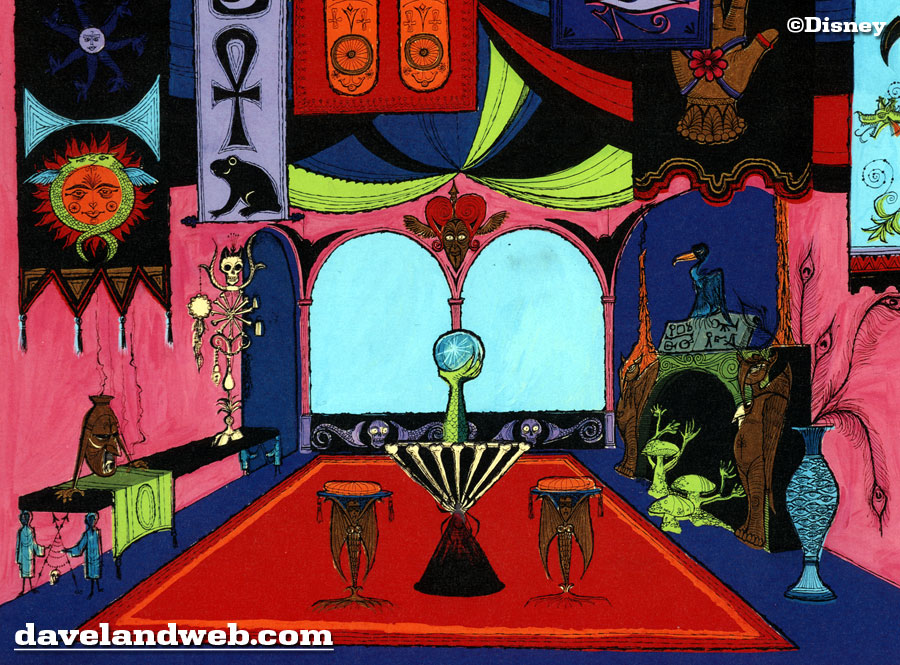 Museum of the Weird, 1964:
Imagineer Rolly Crump loved the idea for a collection of supernatural oddities—but his fellow Imagineers weren't so sure. When Walt came over to WED to see what was new, Rolly's models were pushed off in the corner. But Walt spotted them and insisted he be shown everything. He was so intrigued by the Imagineer's ideas that when Rolly returned to work the next morning, Walt was still there in the same clothes. It took him all night, he said excitedly, but he figured out where this quirky collection would fit at Disneyland—in a Museum of the Weird. Walt even previewed the models with Rolly on "The Disneyland Tenth Anniversary Show," but ultimately, this museum for the macabre never came to be.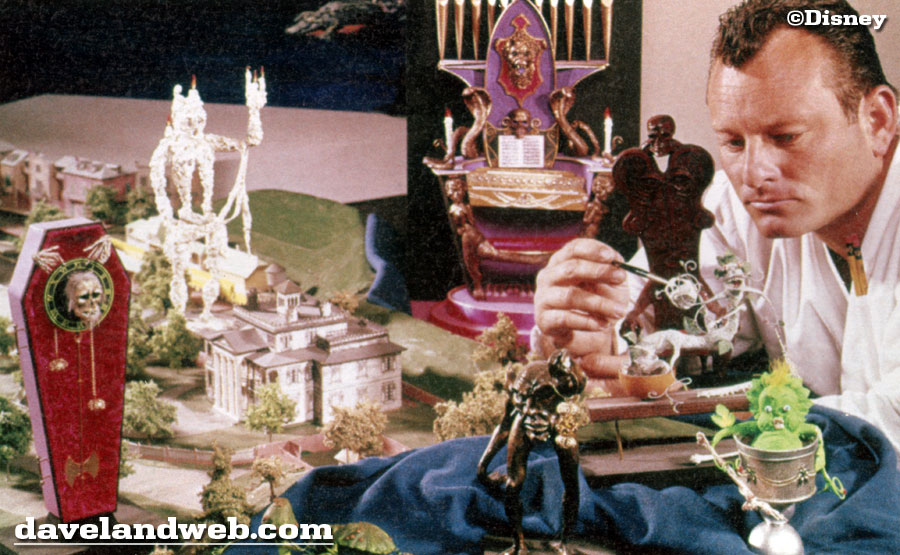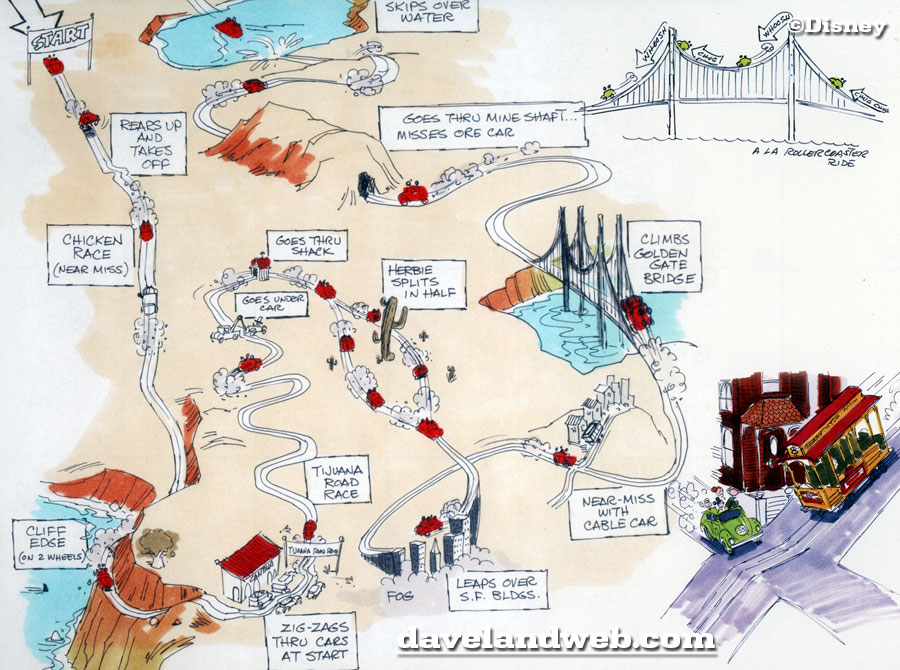 Herbie the Love Bug Ride, 1976:
Conceived in 1976, the "Herbie the Love Bug Ride" was planned for a location in Fantasyland and promised to take passengers through many of the adventures seen in "The Love Bug" (1969) and "Herbie Rides Again" (1974), the first two films in the series. The ride vehicles—individual Herbies, of course—were conceived to perform wheelies, run tilted up on one side, and even, as seen in the first film, split down the middle so different members of the same party would pass a cactus on both sides.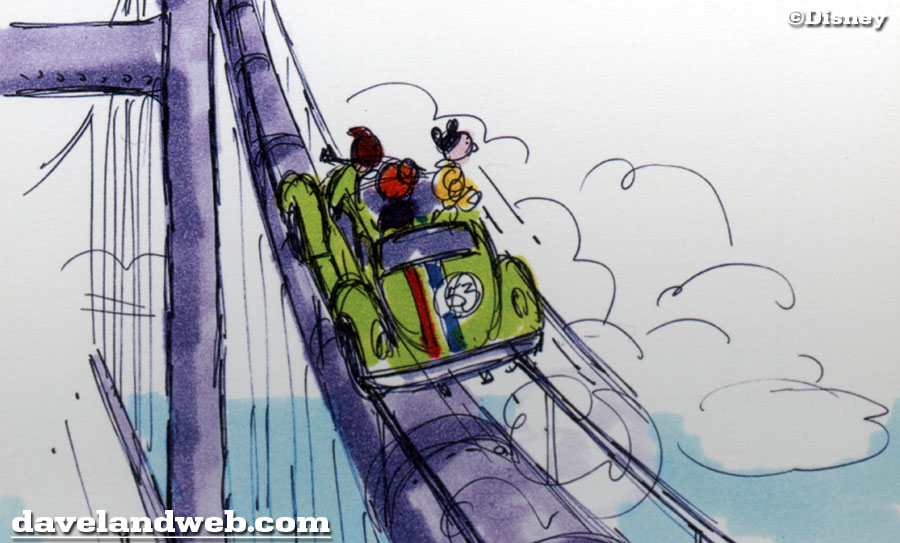 In honor of the release of Tron/Tron Legacy to home video, here are some cool clips/slideshows for you:
Behind The Scenes:
Costume Design & Concept Artwork:
Environmental Design & Concept Art
Vehicle Design & Prop Creation
I watched the original "Tron" last week for the first time and was pleasantly surprised. The computer graphics may seem low-tech compared to what is possible today, but they fit in perfectly for the arcade games that were available at the time the movie was made. Loved the styling and a very cool story.
Here's the trailer for "Tron: Legacy":
And a few clips from the original:
Iconic Imagery:
Stage Presence of David Warner (Bonus)
Securing Bruce Boxleitner (Bonus)
Follow my Daveland updates on Twitter. See more vintage & current Disneyland photos at my regular website.