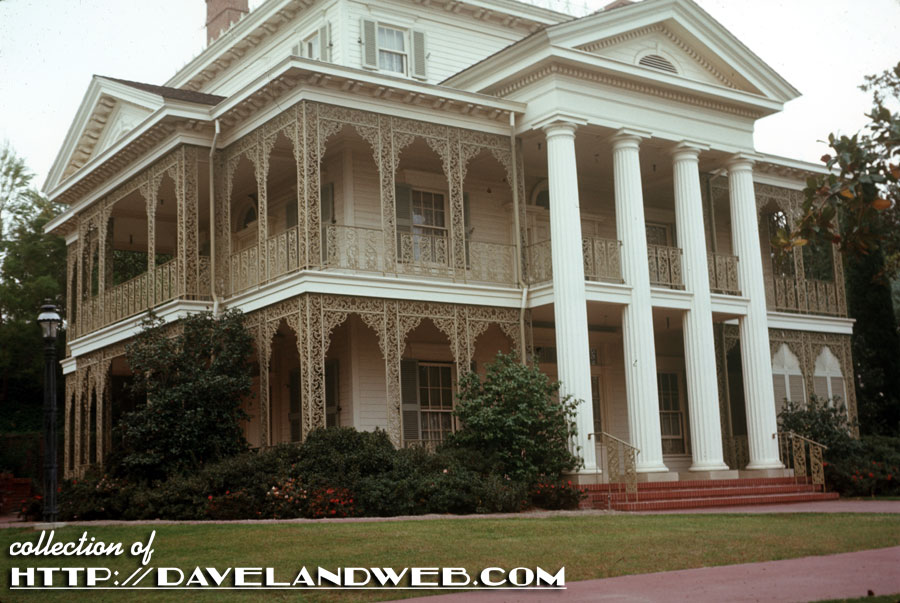 If this November 1967 shot of Disneyland's Haunted Mansion looks empty, that's because it is! Another year and a half would have to elapse before guests could get a sample of this classic Disneyland attraction. I'm going to assume a guest shot this through the exterior fence.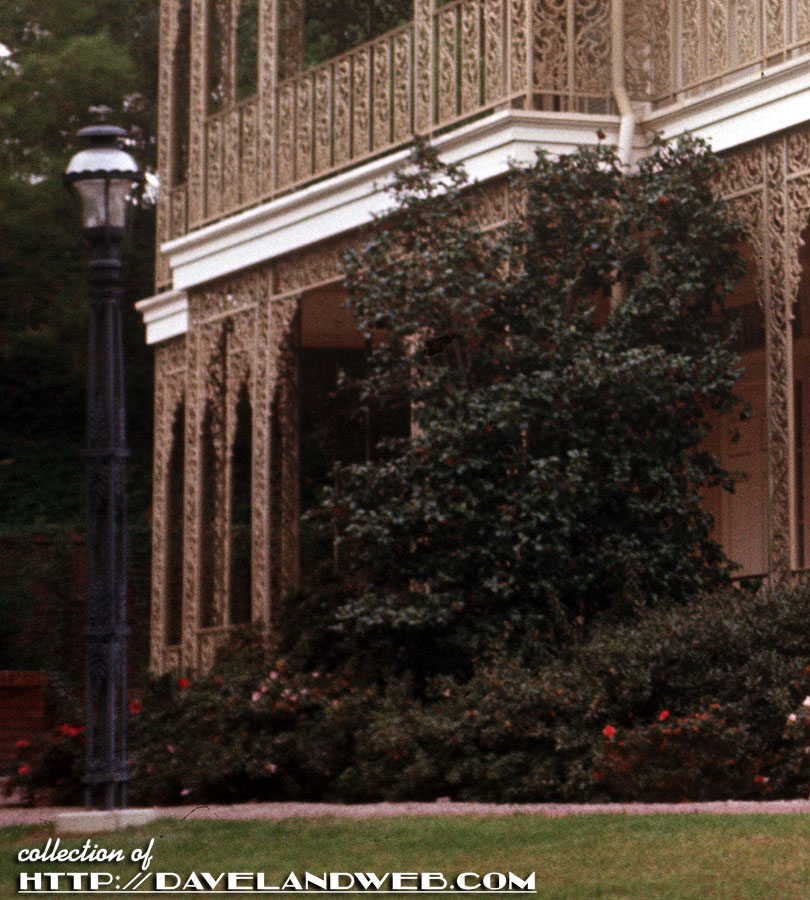 Until August 1969, this sign is what guests had to make do with until the attraction opened.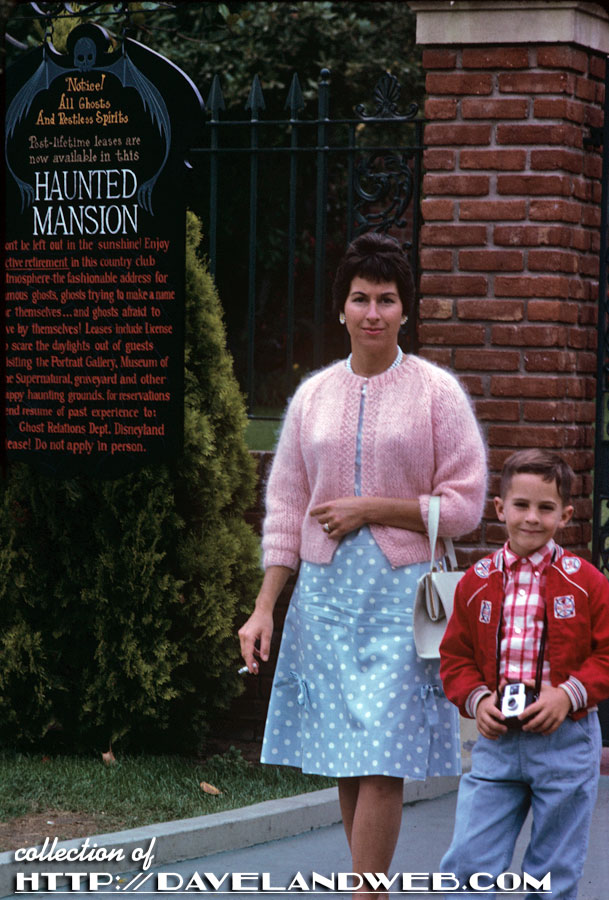 As of 2013, it would appear that the same lamppost was still doing its duty at the Mansion!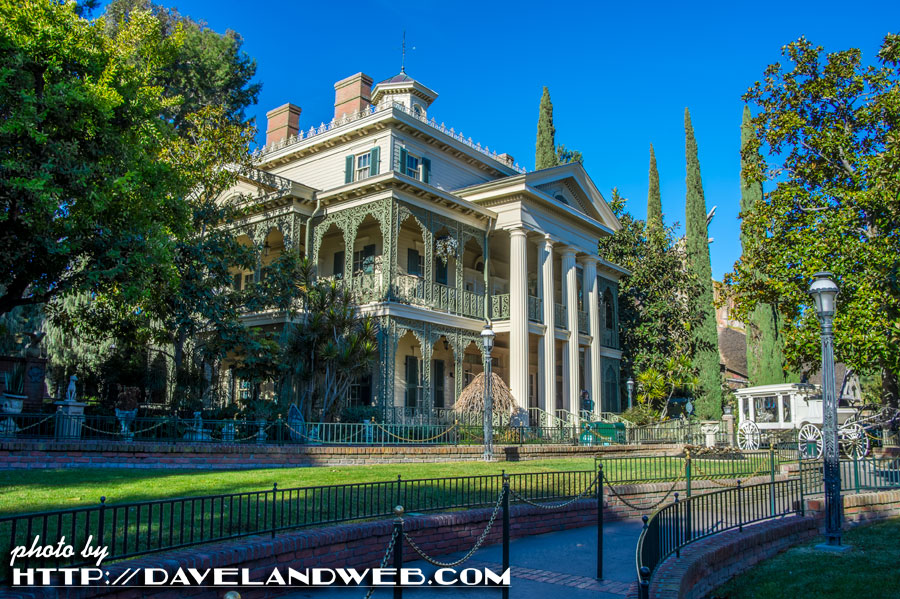 See more Disneyland Haunted Mansion photos at my
main website.