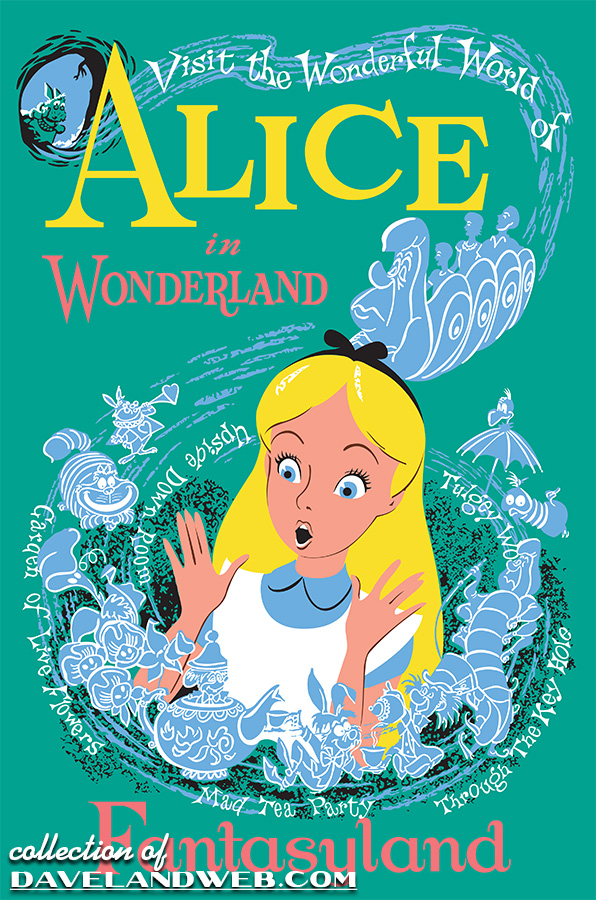 This overhead shot of the exterior of the Alice in Wonderland attraction at Disneyland was taken in August 1958.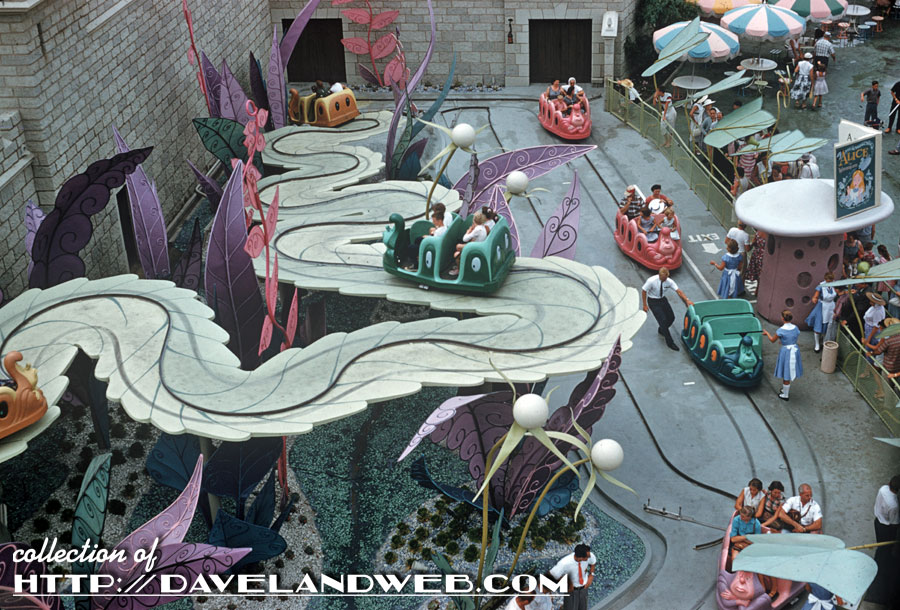 Zooming in you can see that the cast members were dressed in Alice costumes. Surprisingly, Walt didn't make them wear blonde wigs to complete the look. These are probably some of my very favorite attraction vehicles at the Park.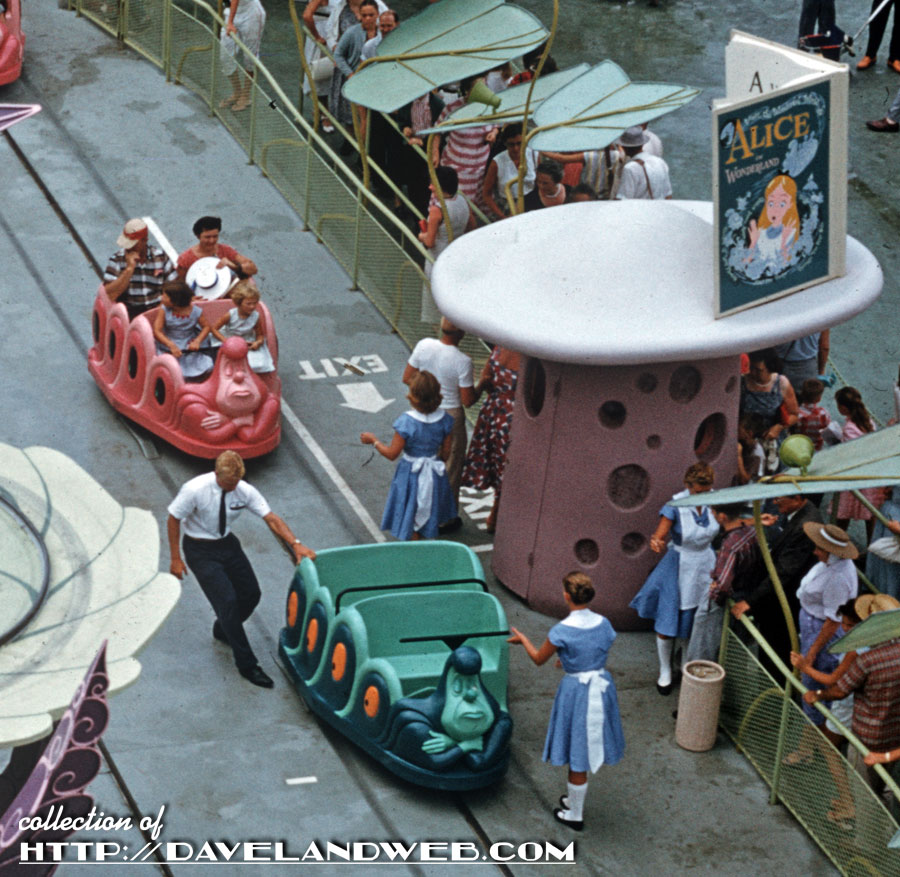 It's amazing to see that they really haven't changed at all over the years.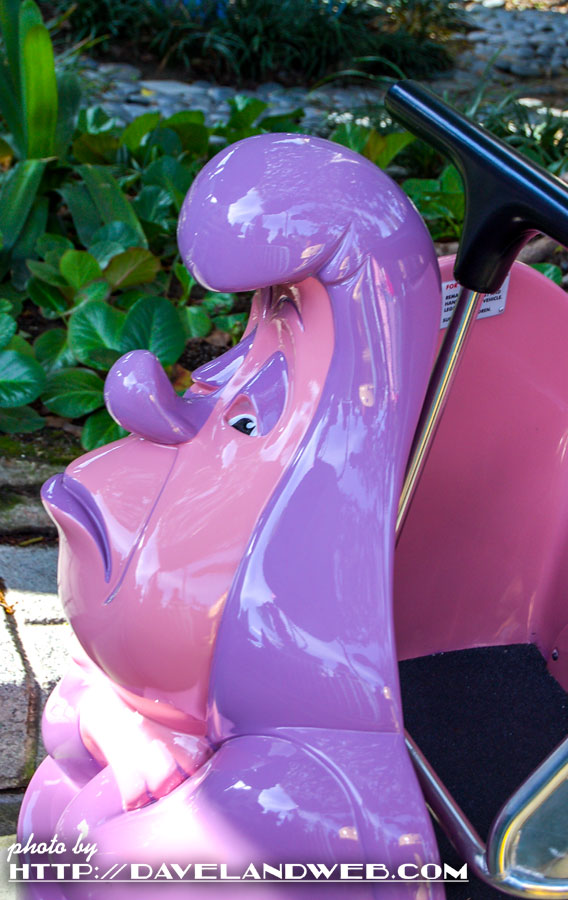 See more Disneyland Alice in Wonderland attraction photos at my
main website.