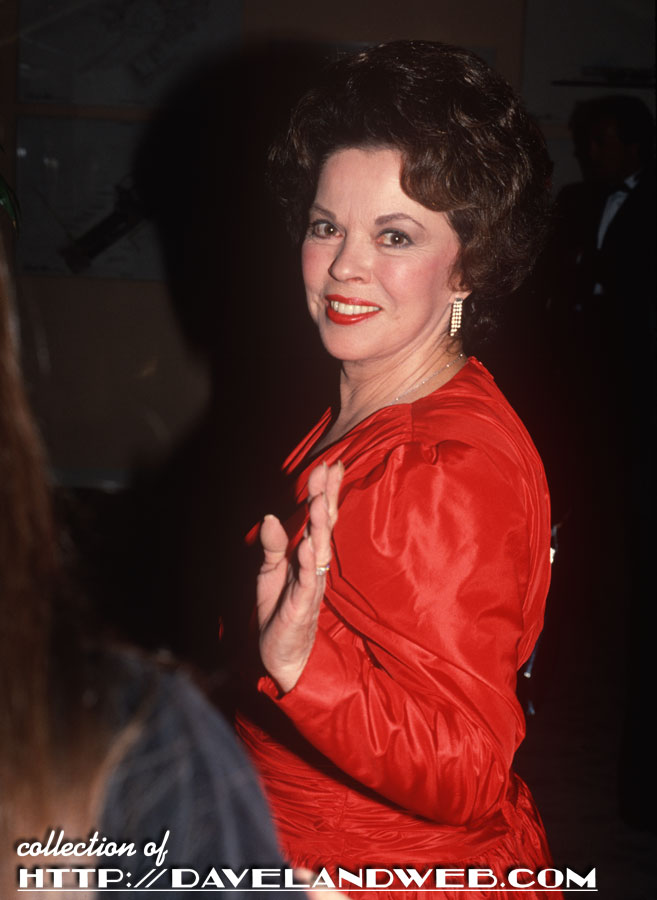 As a child, I loved Shirley Temple the actress AND Shirley Temple the drink! Sure, little boys could order a Roy Rogers and sound a little more manly, but I didn't give a crap. I ALWAYS requested a Shirley Temple. The origins of this non-alcoholic "cocktail" are unknown, but a variety of stories have circulated. One attributes it to Hollywood's famous Chasen's restaurant, which created it for Shirley's tenth birthday party.
Story #2 credits the Brown Derby restaurant who whipped it up to take care of Shirley's displeasure that everyone else got to have a special drink at the table except for her.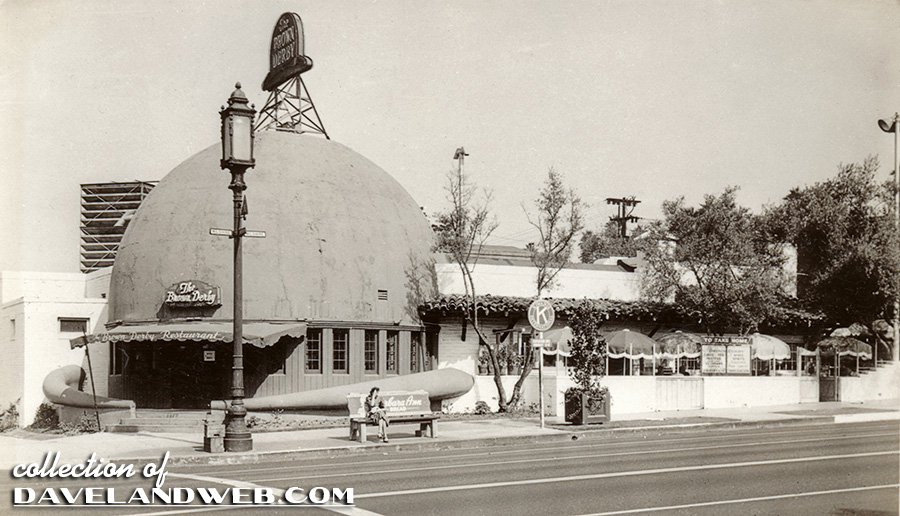 From getty images comes this shot of Shirley dining with her family at the Derby, May 1940. Looks like a malt to me!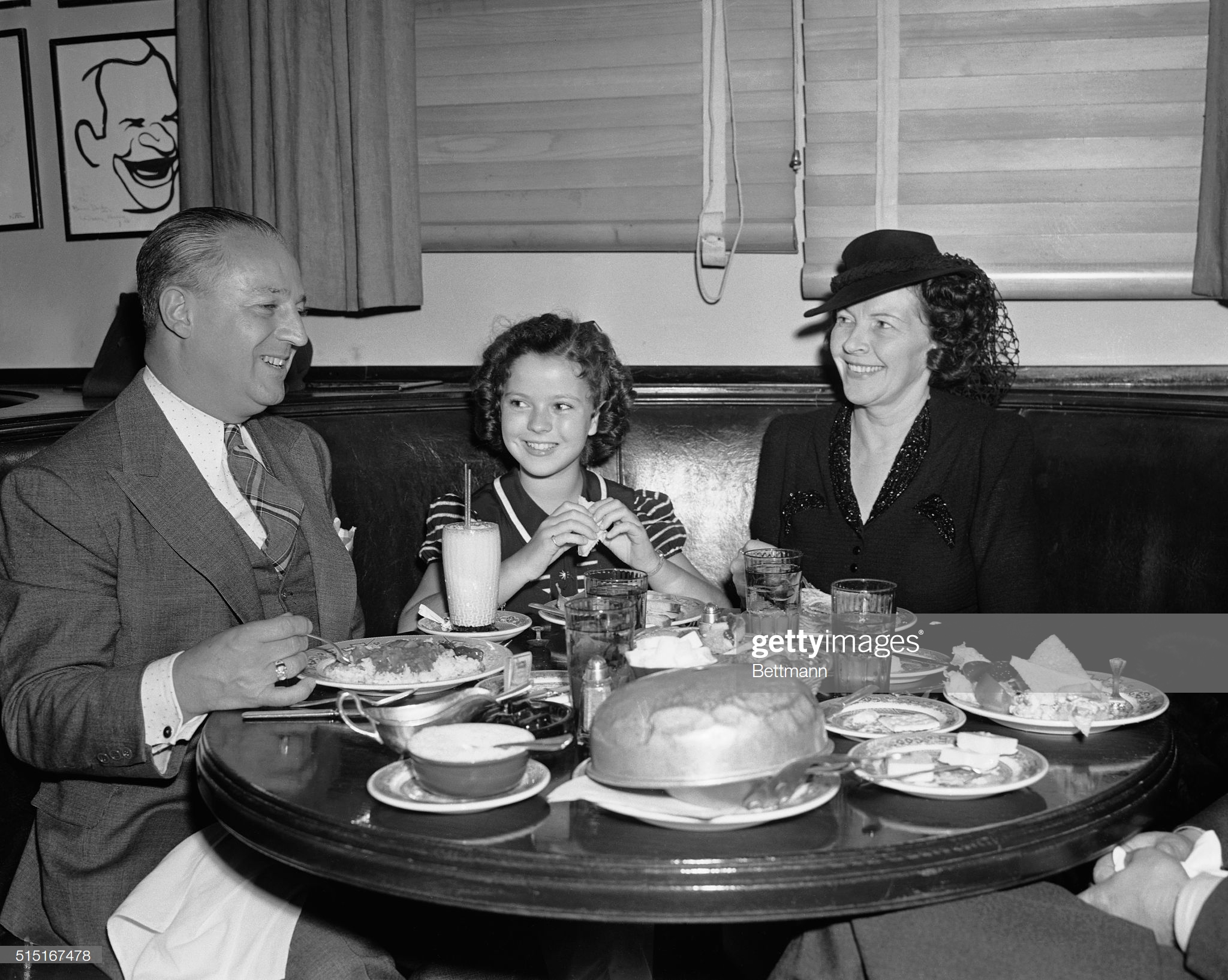 Here's teenage Shirley with her mom at the Derby in 1945: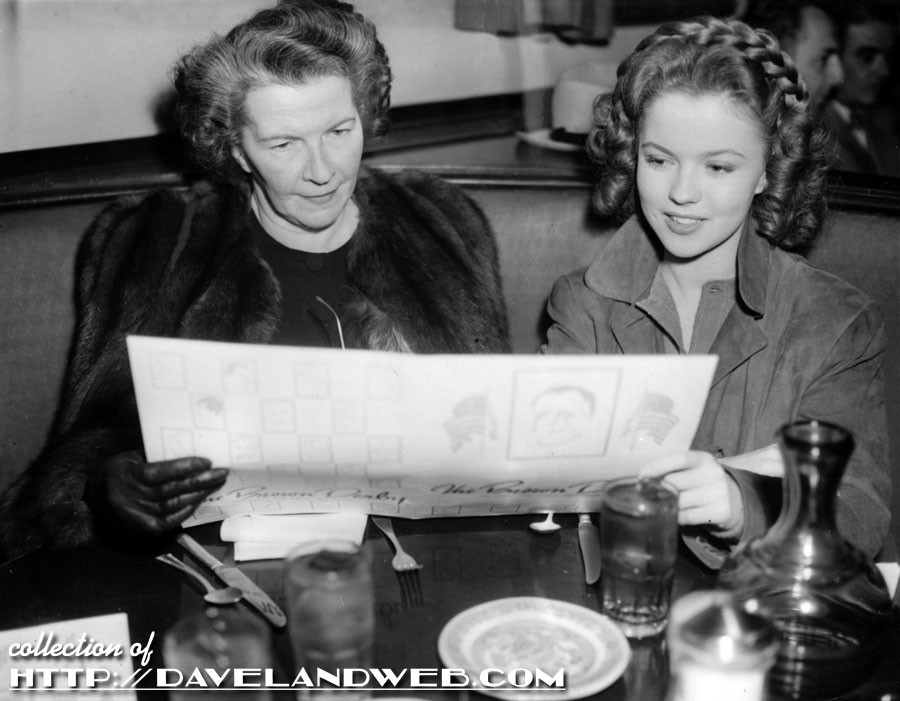 Story #3 has The Royal Hawaiian Hotel in Honolulu coming up with the drink.
Shirley herself told Scott Simon in an NPR interview in 1986:
"The saccharine sweet, icky drink? Yes, well... those were created in the probably middle 1930s by the Brown Derby Restaurant in Hollywood and I had nothing to do with it. But, all over the world, I am served that. People think it's funny. I hate them. Too sweet!"
THAT'S why I loved them! First, I gobbled up those radioactive red maraschino cherries. Often, there was one hiding in the bottom of the glass under the ice. Second, my straw went right to the bottom of the glass to soak up that thick grenadine syrup. You can buy the drink in a bottle today, but those kinda' suck; everything is mixed together and they don't come with the maraschino cherries, either.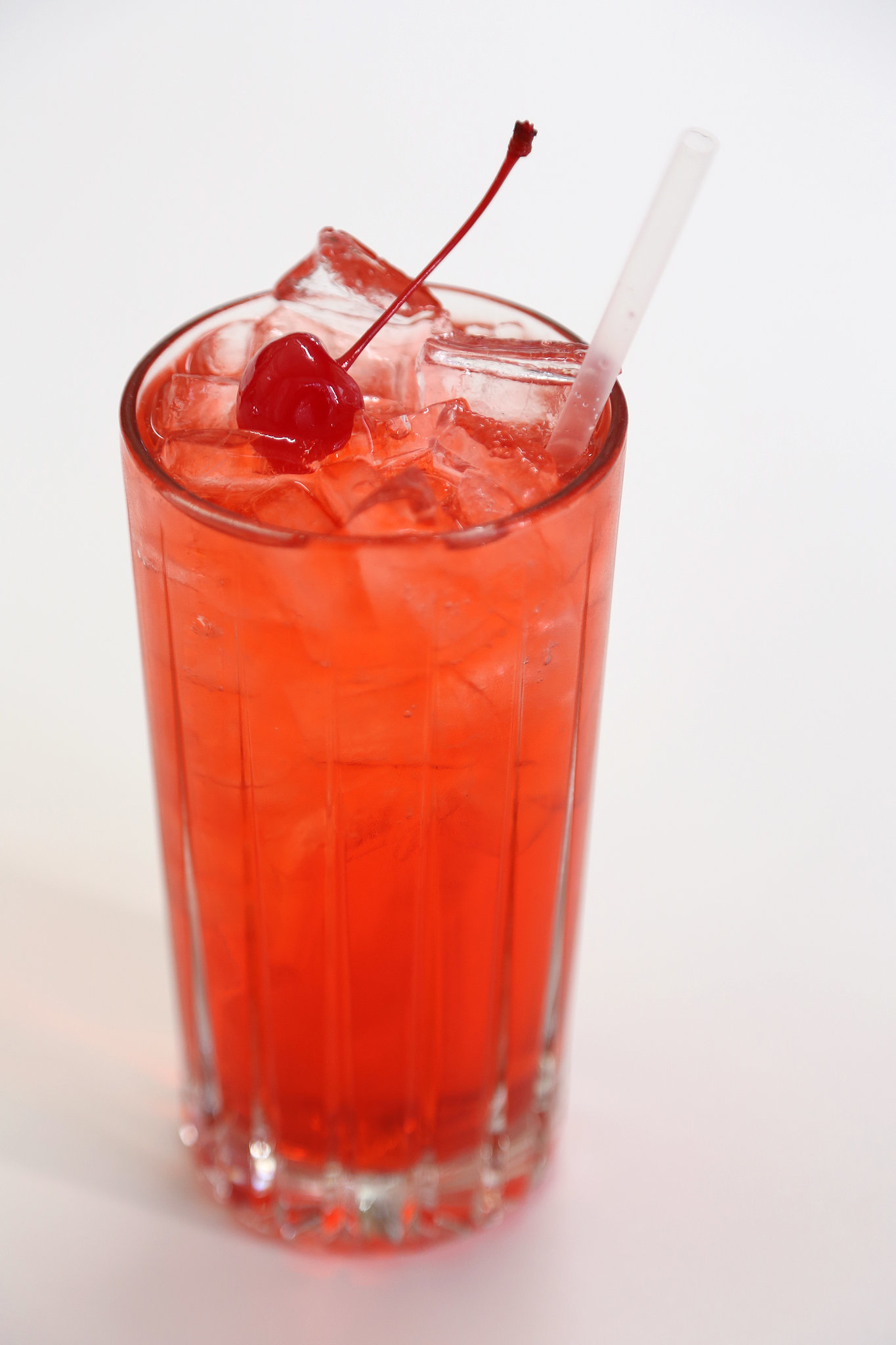 The above quote lends credence to the exhibit that is on display at the Dearly Departed Museum on Hollywood Boulevard: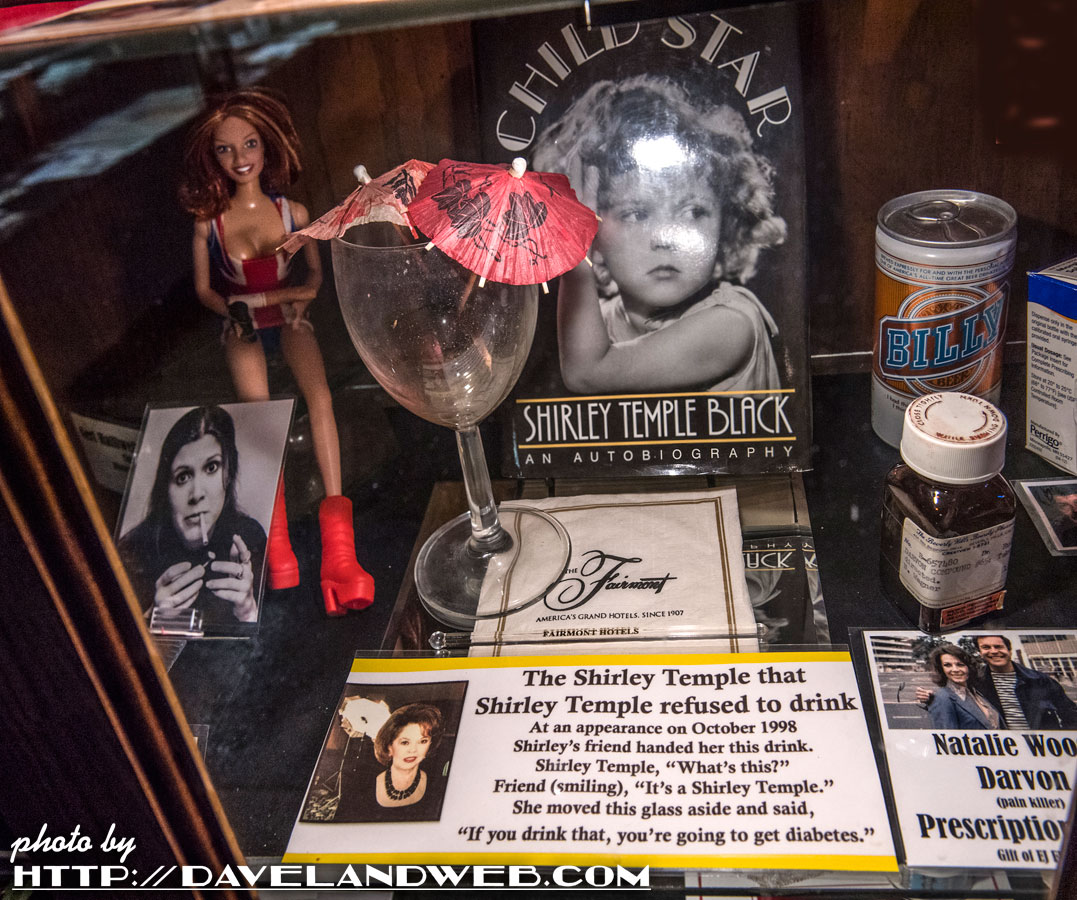 As the display card reads:
At an appearance in October 1998 Shirley's friend handed her this drink (see glass with umbrella in the pic!). Shirley Temple, "What's this?" Friend (smiling), "It's a Shirley Temple." She moved this glass aside and said, "If you drink that, you're going to get diabetes."
This all occurred at the famous Fairmont Hotel in San Francisco: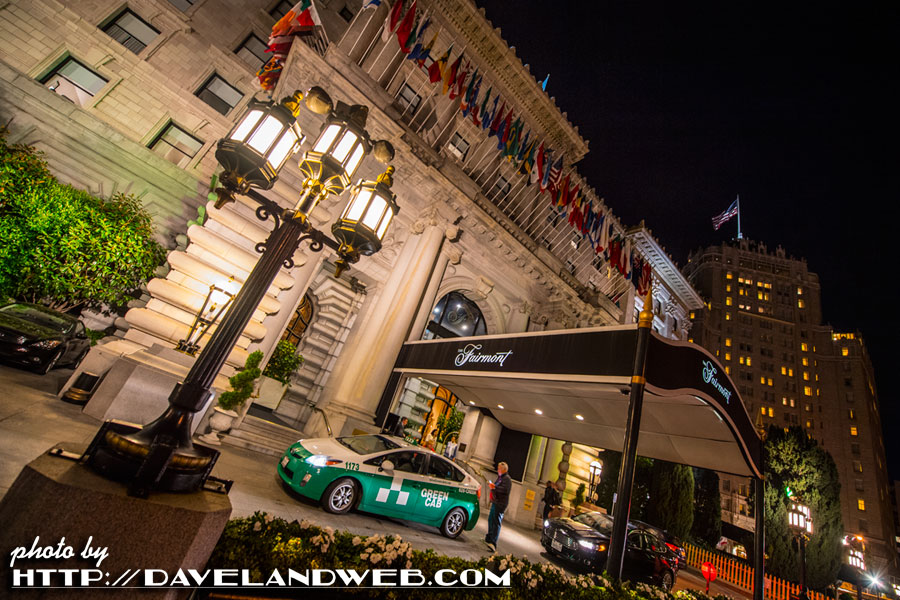 Wanna' learn how to make a Shirley Temple and recapture your childhood?
Also on display at the Museum is this funeral wreath from Hollywood Boulevard at the ceremony when Shirley died in 2014.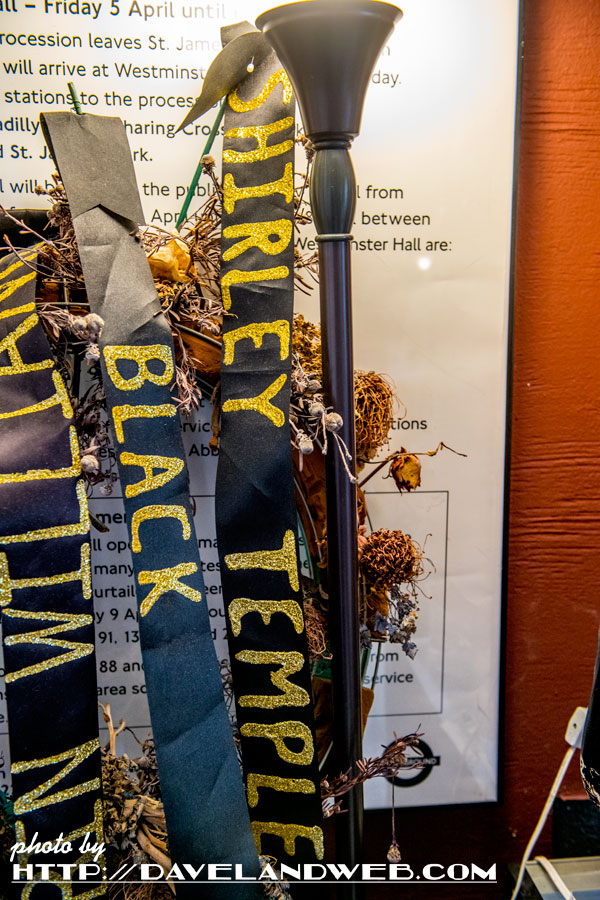 Want to see more Dearly Departed Stuff? Better hurry, as the museum is closing and its contents are headed to storage later this month. Instead, you can
visit their youtube channel
.
See more Shirley Temple Black photos at my
main website.