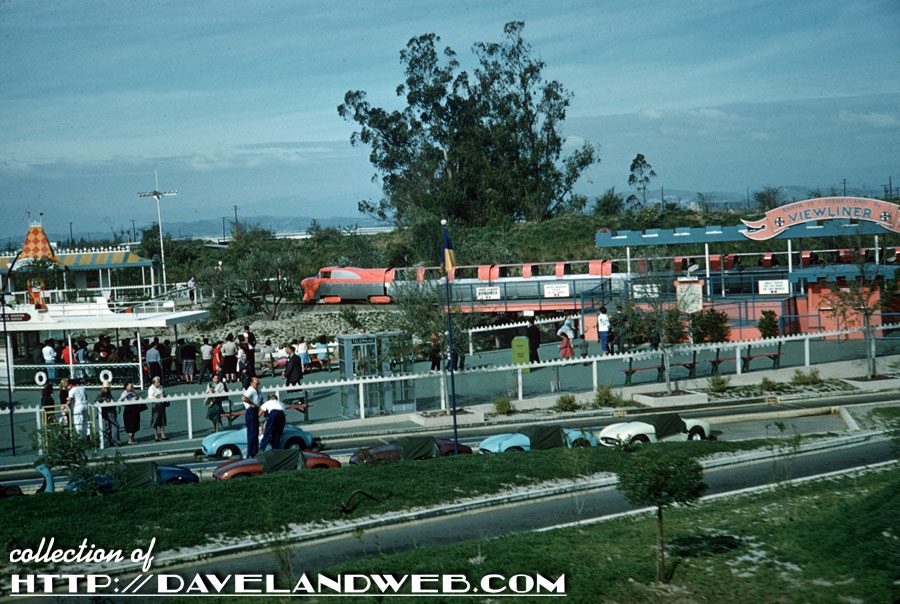 How can one image yield three additional images? When it's of the Disneyland Viewliner, the "only train of its kind in the world!" That may not necessarily be a good thing, especially since the Viewliner lasted barely a year at Disneyland (June 26, 1957–Sept. 15, 1958).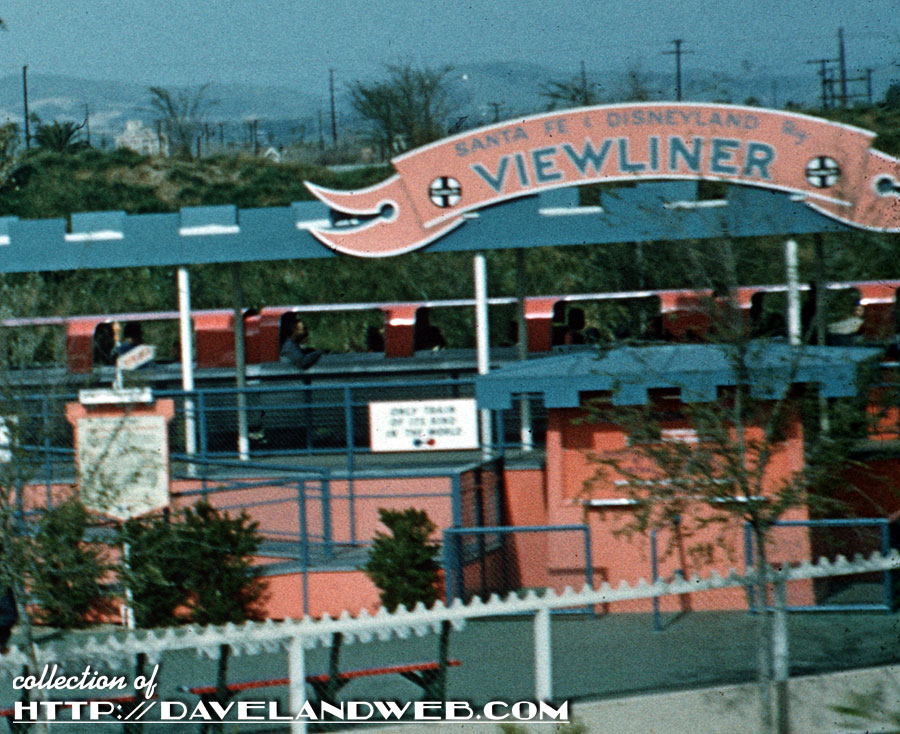 Nearby you can see the Disneyland Railroad Fantasyland Depot (background) and the entrance to the Motor Boat Cruise (foreground):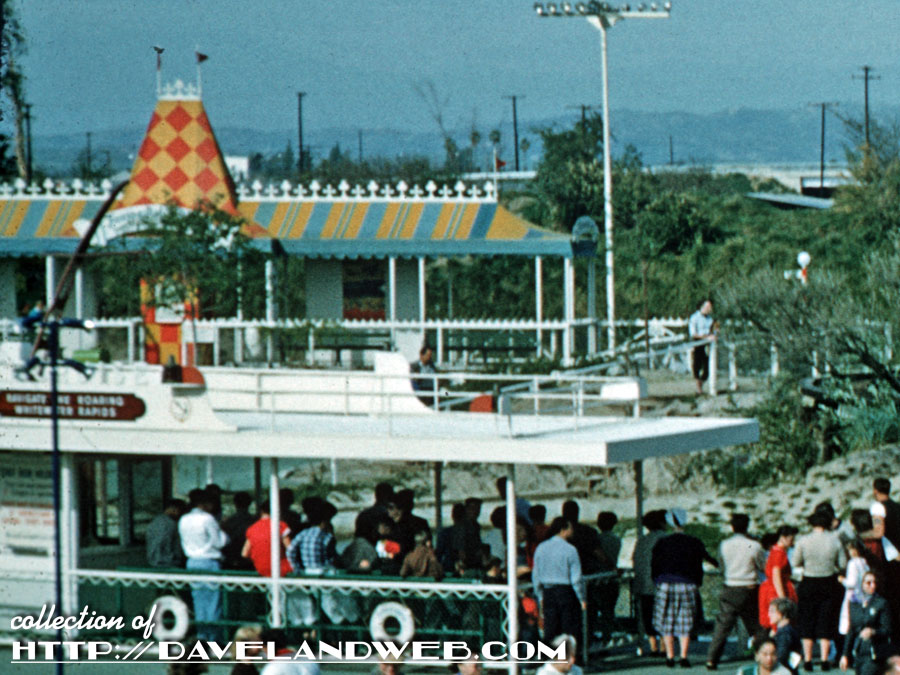 And of course a closeup of the Viewliner itself. It looks so tiny when you see people next to it. It does not look very comfortable! One can easily see why Walt scrapped it in favor of the Monorail!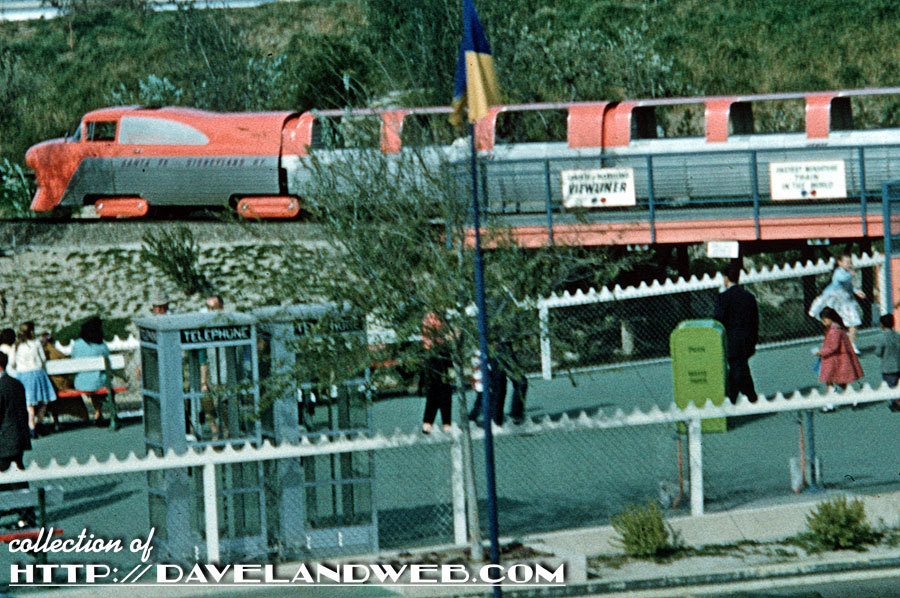 For you youngsters, the two boxes in the foreground are called phone booths. That's where people used to go when they had to make a phone call and they were away from home.
See more Disneyland Viewliner photos at my
main website.