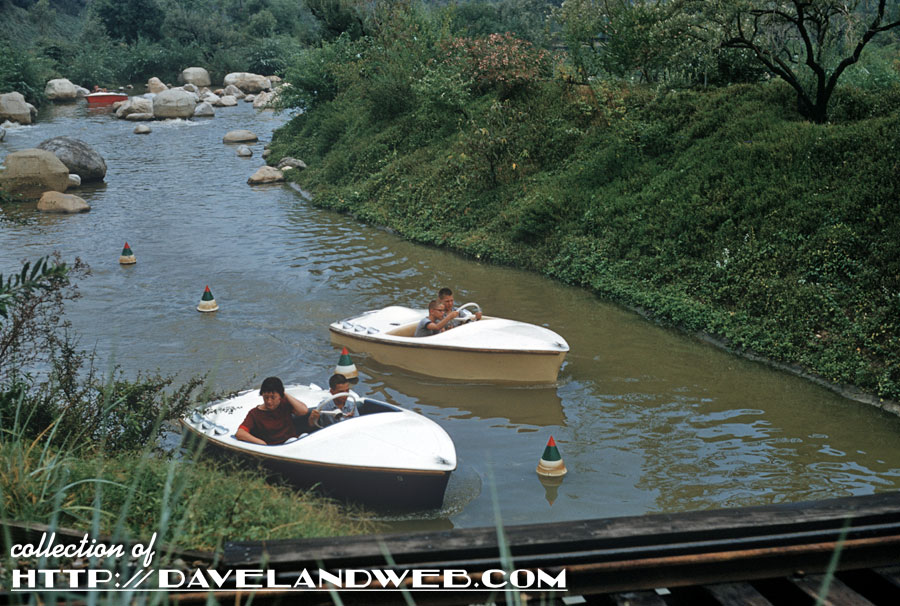 Two consecutive shots from August 1958 of the Disneyland Motor Boat Cruise. Brothers? Friends? Not sure...but it would appear that the one boy wants to take charge of the wheel. The lady in the boat on the left sums up this attraction for me. Looking off to her right, she seems thoroughly bored.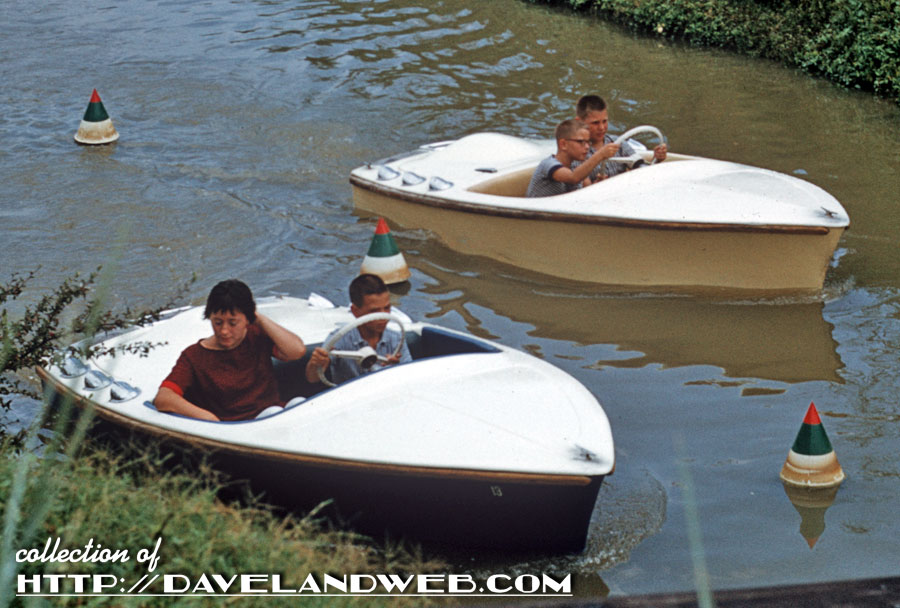 In shot two, the same little kid with the crew cut is really taking over. I bet he ended up running into another boat.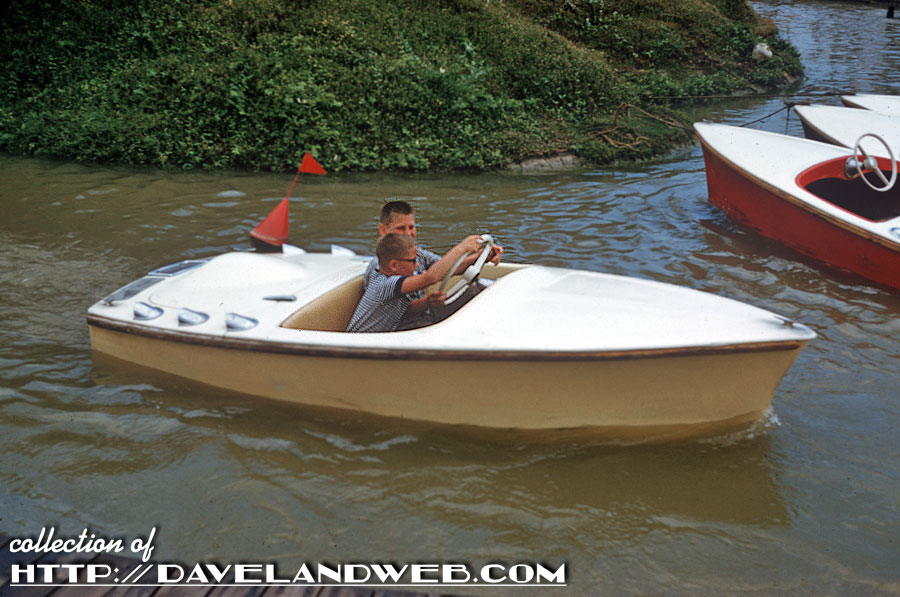 See more vintage Disneyland Motor Boat Cruise photos at my
main website.
Follow my Daveland updates on
Twitter
.