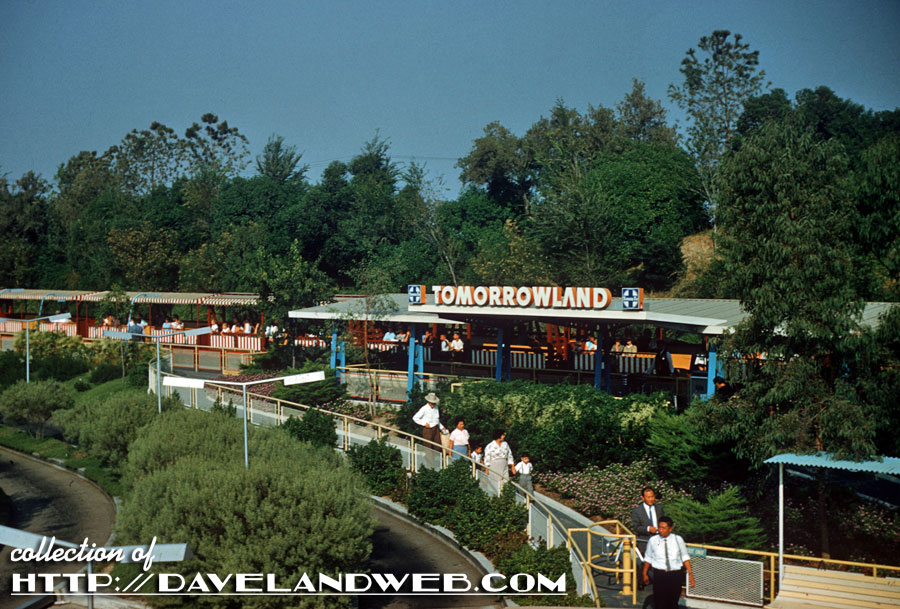 The Tomorrowland Train Station at Disneyland is a Googie-styled depot built in 1958. The nearby Viewliner train attraction (1957-1958) had a similar station with the same type of beams with round holes.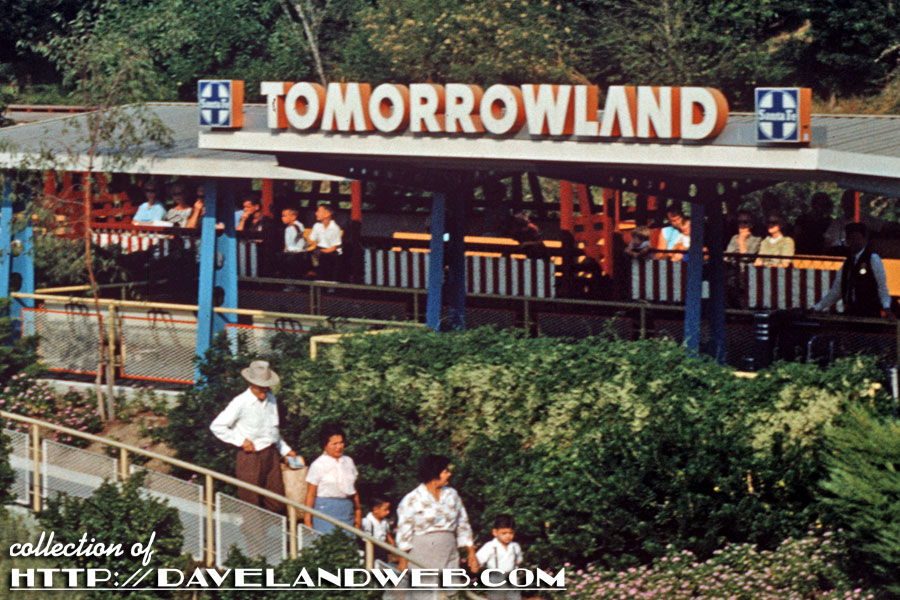 How this area looked in my photo from May 2011: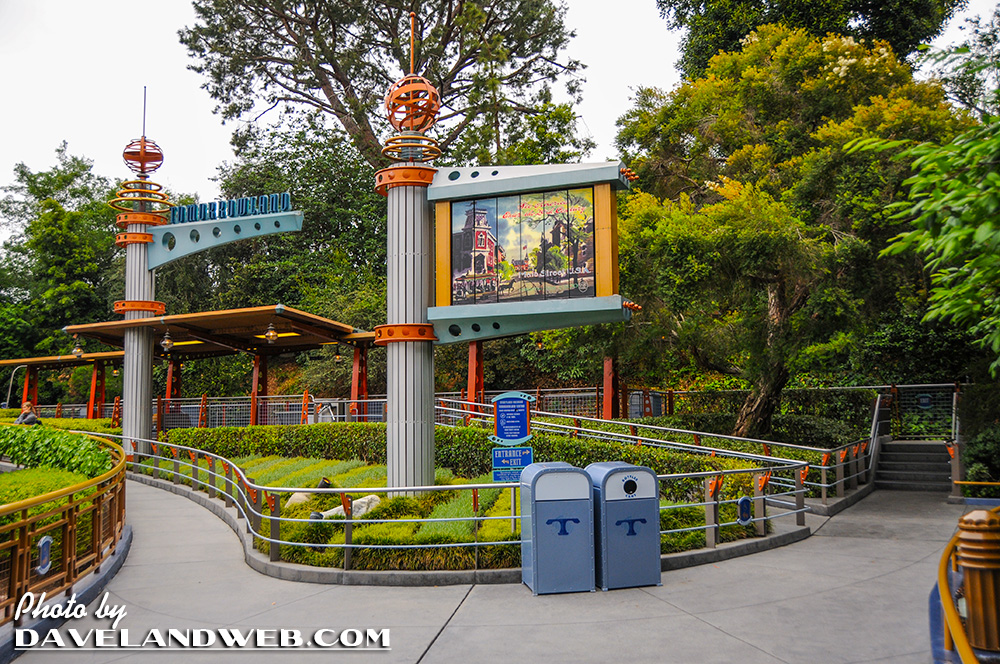 Still Googie-looking, but with a touch of Jules Verne.
See more Disneyland Railroad Tomorrowland station photos at my
main website.