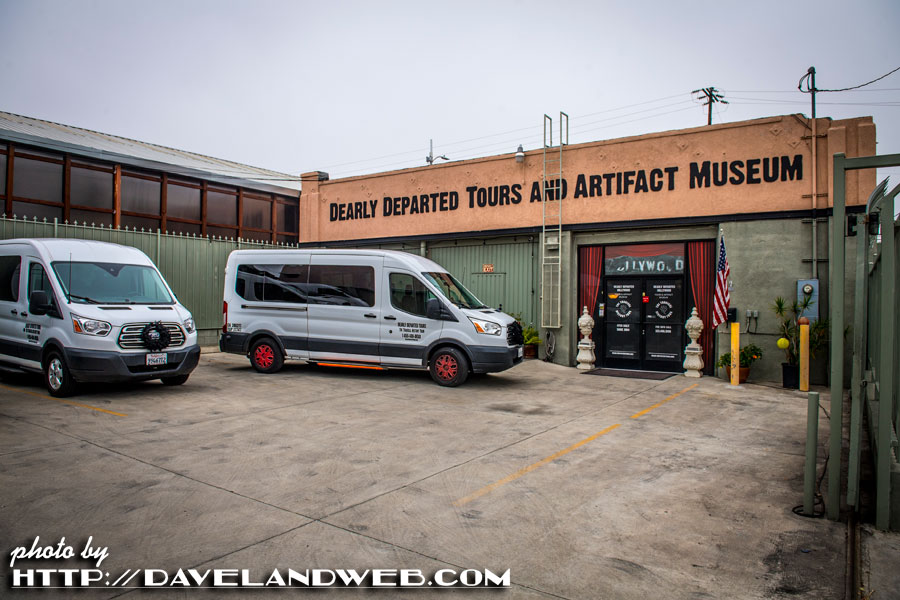 While it may not be everyone's taste, I dearly loved the Dearly Departed Museum, so I was honored when owner Scott Michaels asked me to photograph it for posterity before all of its historic contents went into storage. Here is a look at some of the items one could find inside its Hollywood location on Santa Monica Boulevard.
This display of recently acquired items came from the Sharon Tate auction.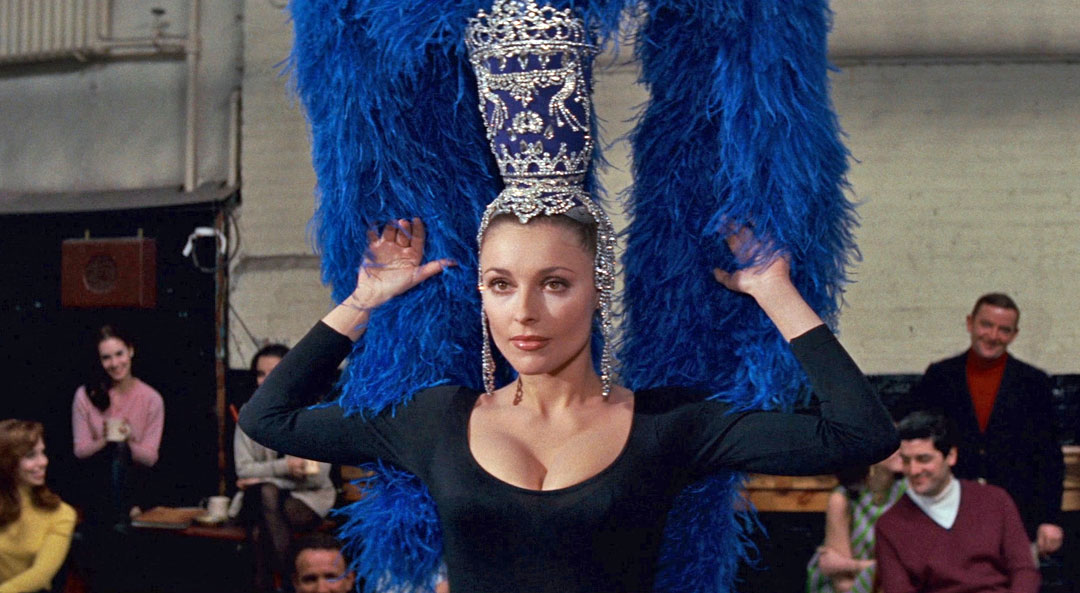 Tate is best known for her role in the campy "Valley of the Dolls" and sadly the Manson murders.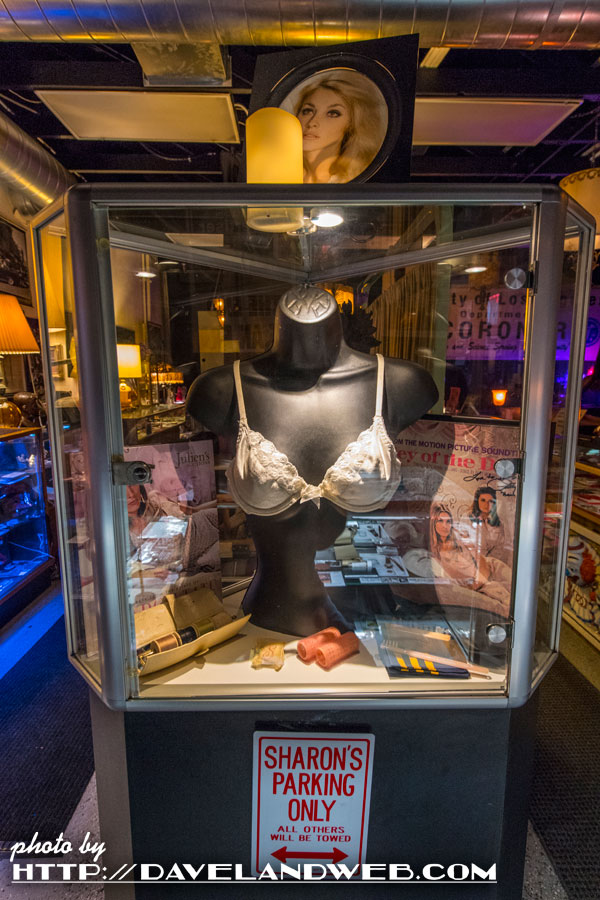 Her false eyelashes. NOW we know why they looked so lush!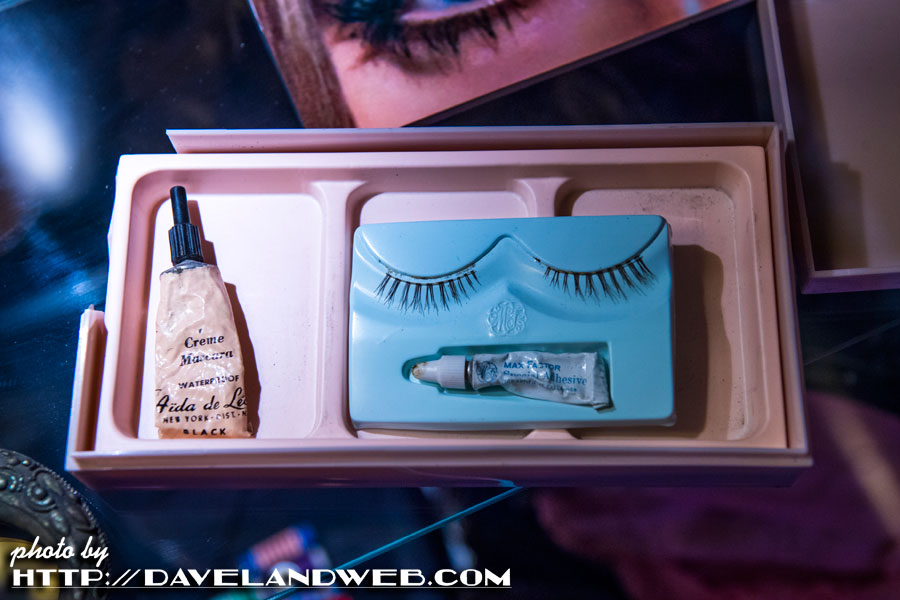 One of her bras: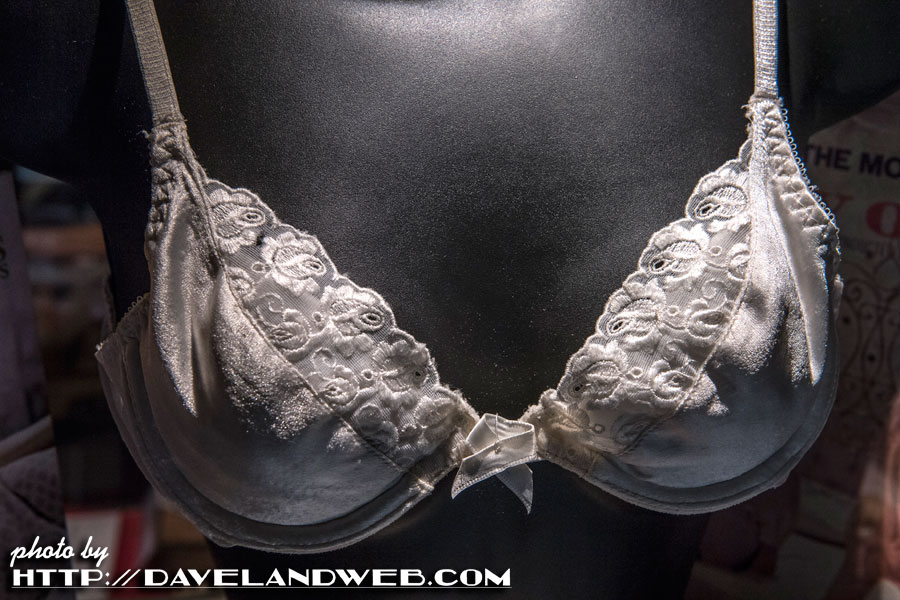 Her "let 'em droop" scene in "Dolls" is definitely one of the most memorable of the film.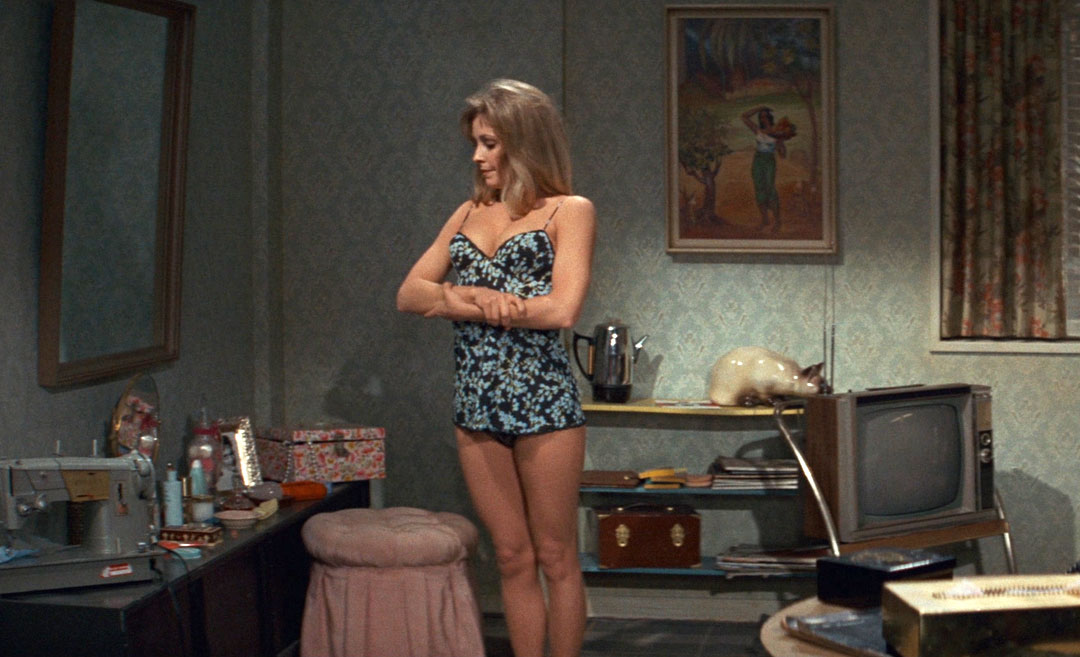 Jayne Mansfield held a large portion of real estate inside the museum.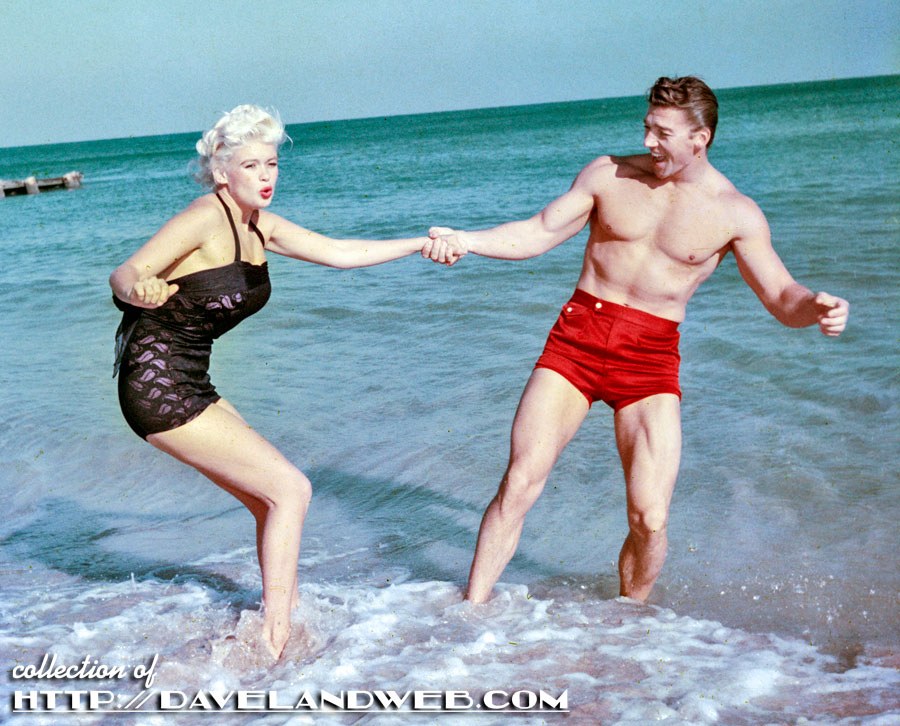 Here's a section of the gate from her Pink Palace mansion which was located in Holmby Hills...before it was demolished in 2002.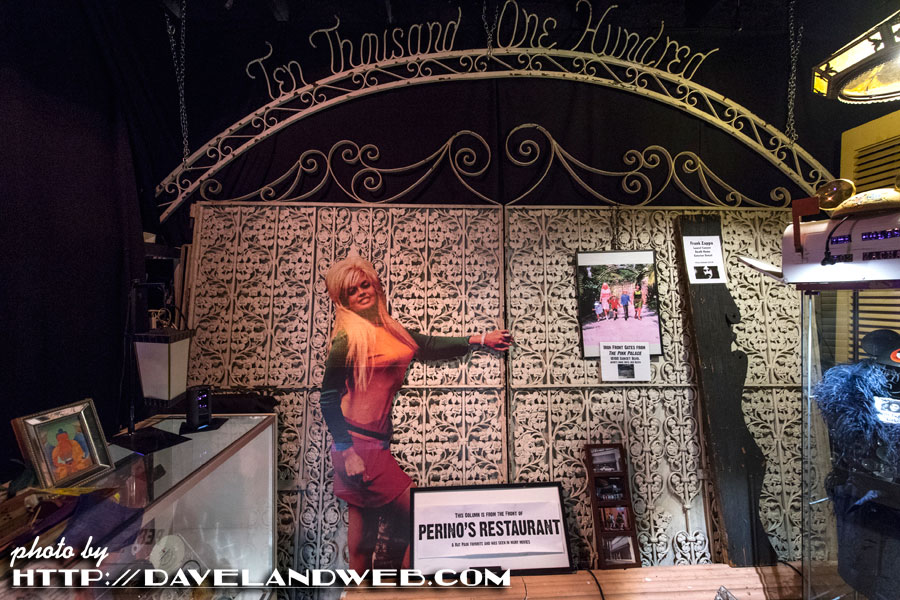 Mansfield died tragically in a car accident on the way to New Orleans at the age of 34. The 1966 Buick Electra 225 she was in was also in display here. To see it in person was unbelievable.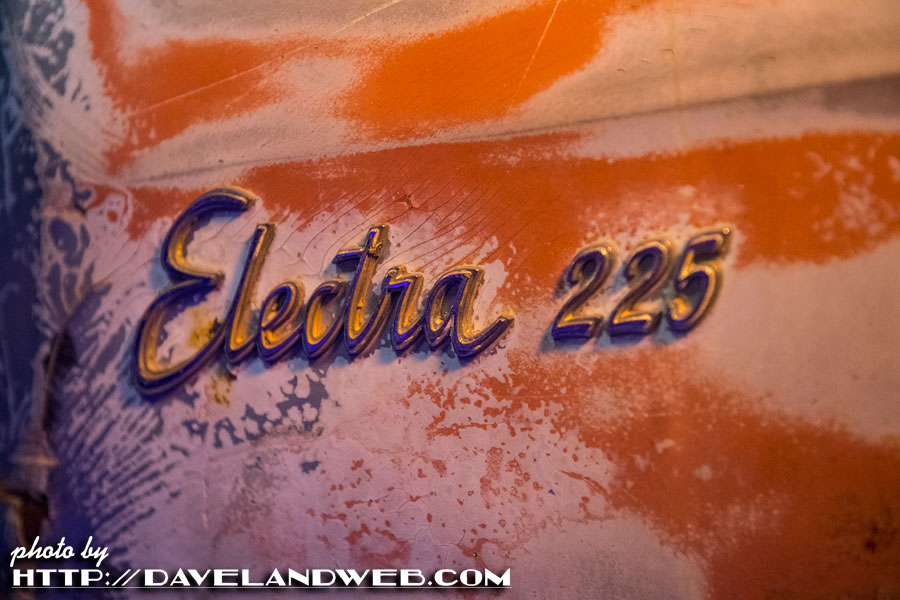 These two vintage mugs/steins of Bette Davis and Joan Crawford are favorites of mine.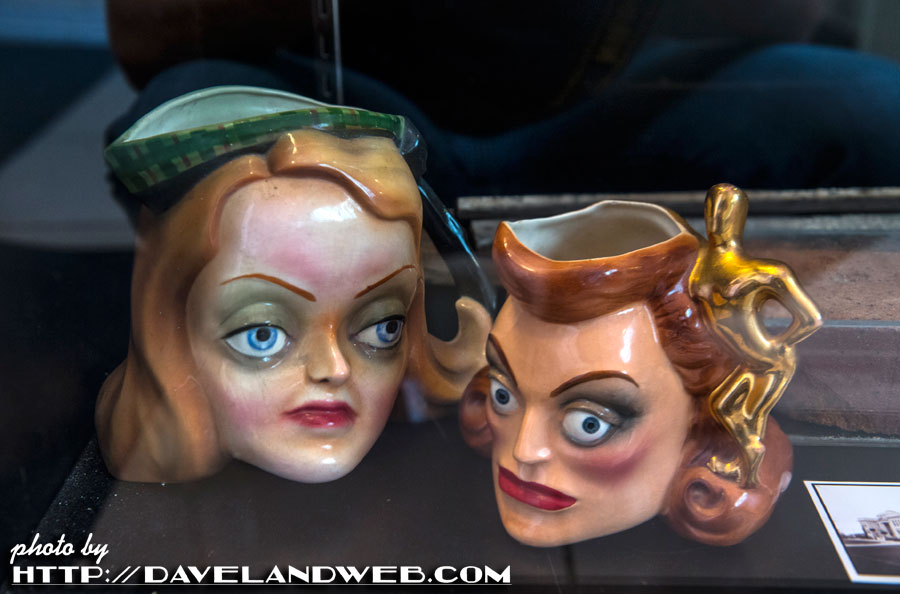 Karen Carpenter's sink: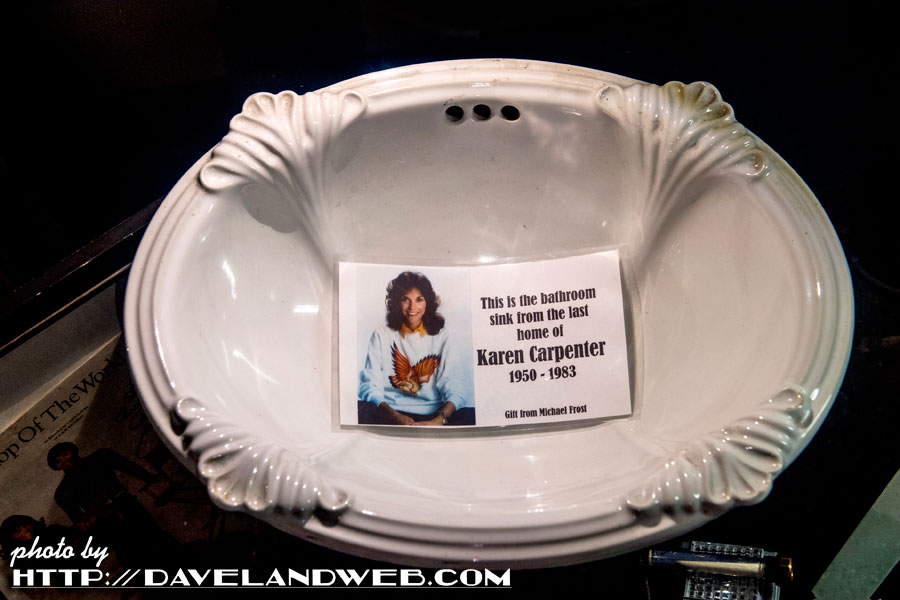 The death mask of notorious 1930's Depression-era gangster John Dillinger: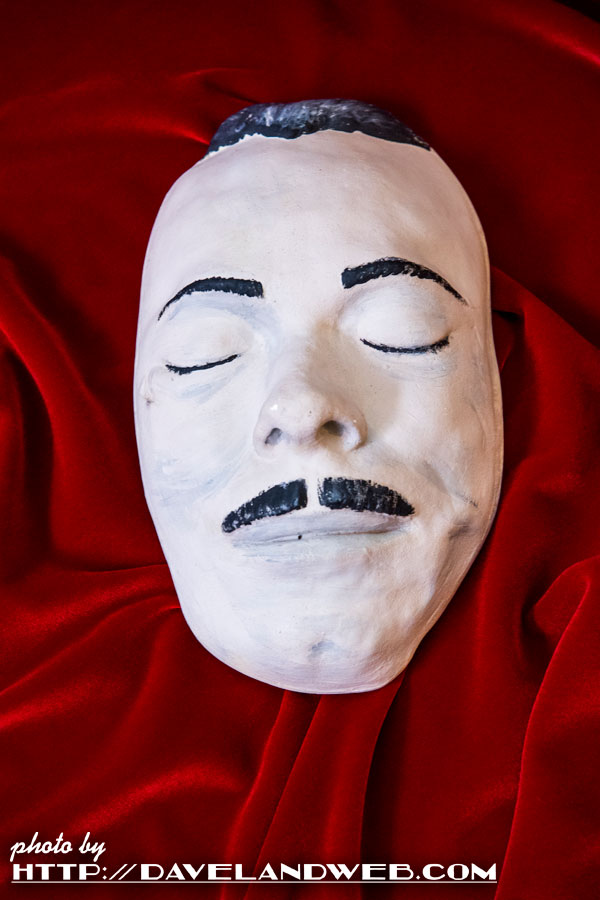 For fans of Mae West, how about this framed display showing her autograph on a check to Bullock's Department Store?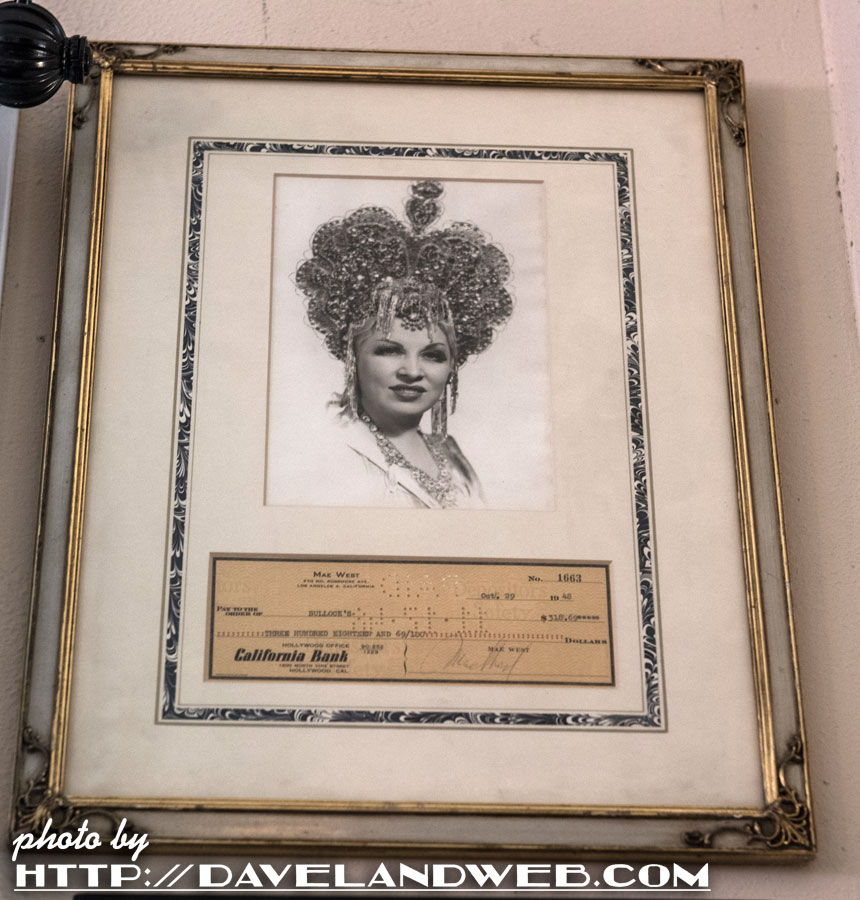 Last but not least...her dental bridges: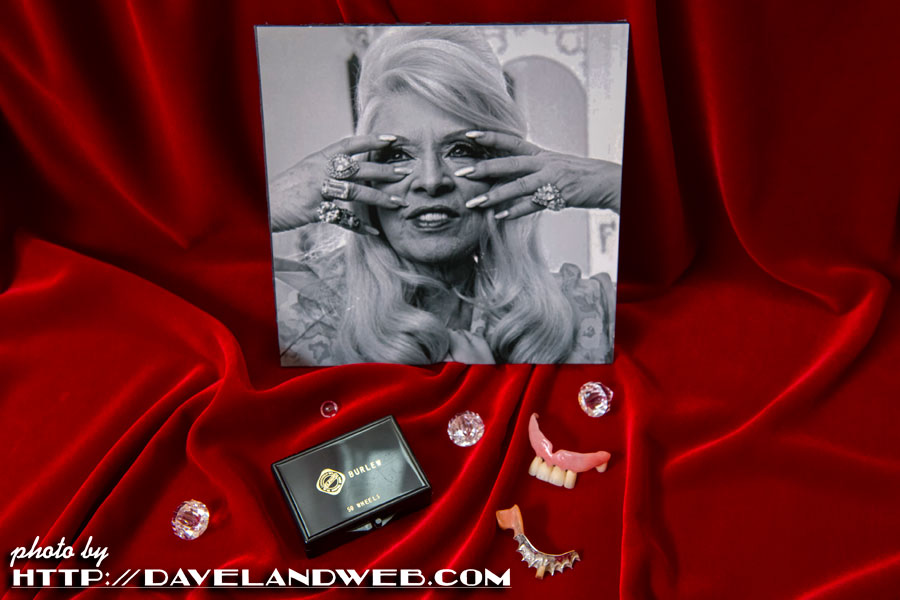 Want to see More Dearly Departed? Check out
their youtube channel
.
See more Dearly Departed Museum photos at my
main website.