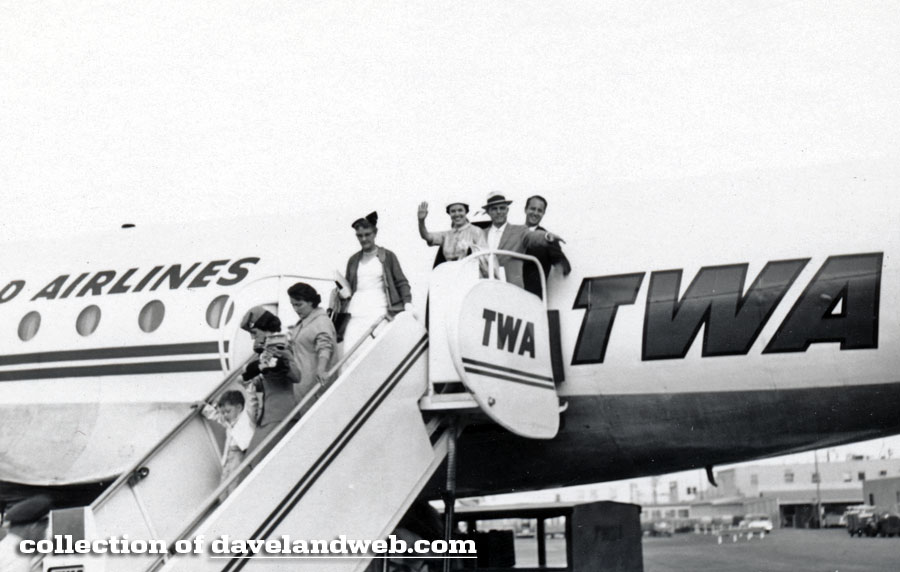 This may be hard for today's generation to comprehend, but at one time, plane travel was pretty sexy. This batch of June 1959 snapshots show a bit of the excitement that once accompanied a trip through the "friendly skies." People actually dressed up to board a plane.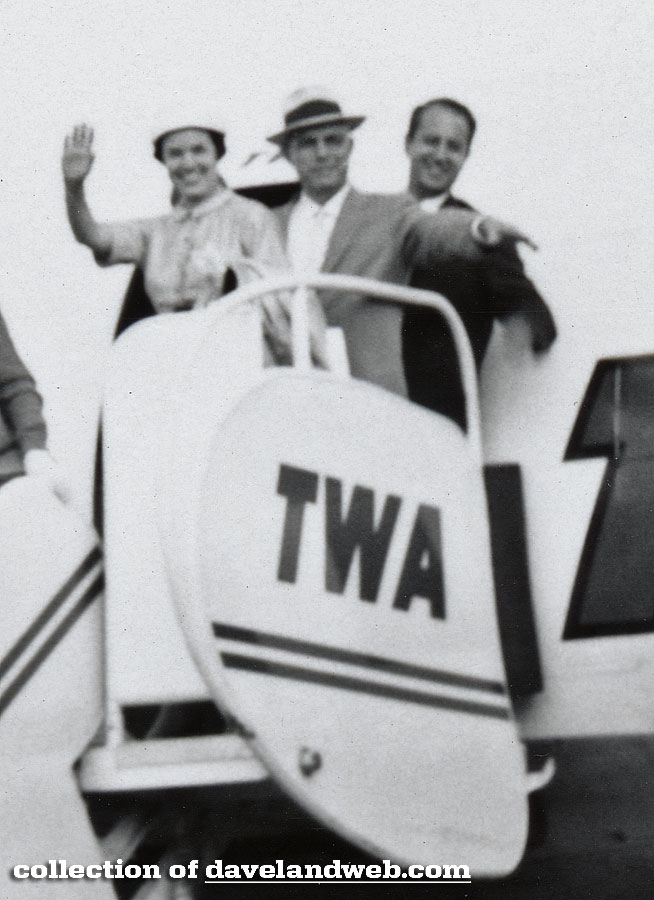 And then there was the thrill of descending the steps of the plane like a movie star, waving to friends/family that were there to greet you at the gate. Yes…the gate. Note the friendly stewardess (sorry but the term "flight attendant" was not part of the vocabulary back then) helping the young child down the stairway.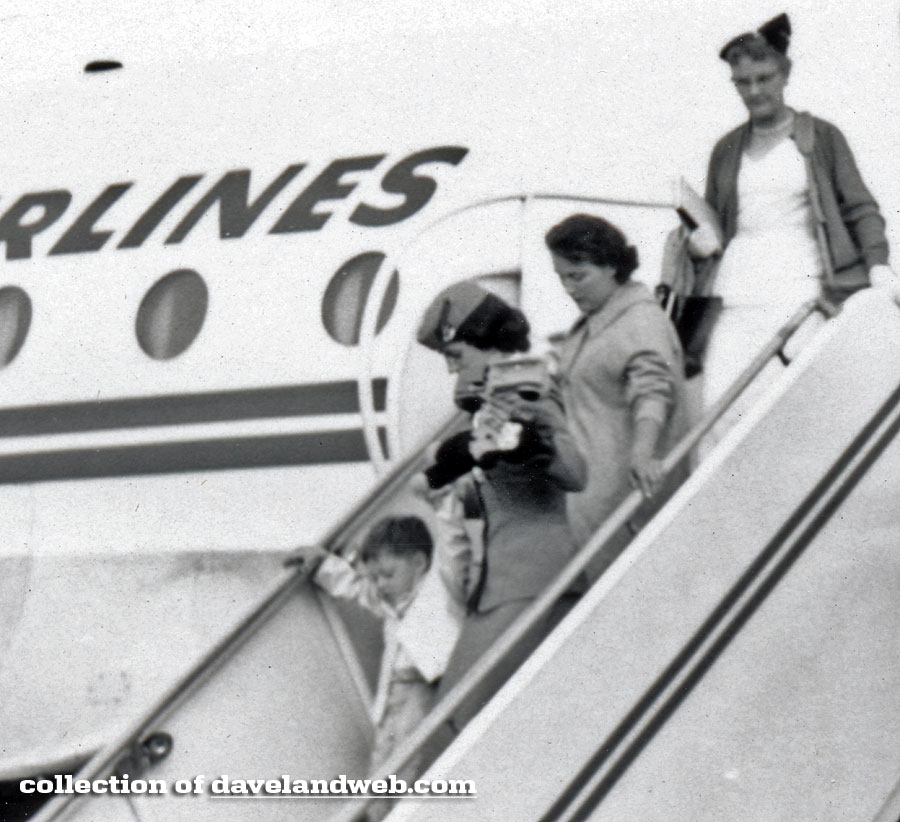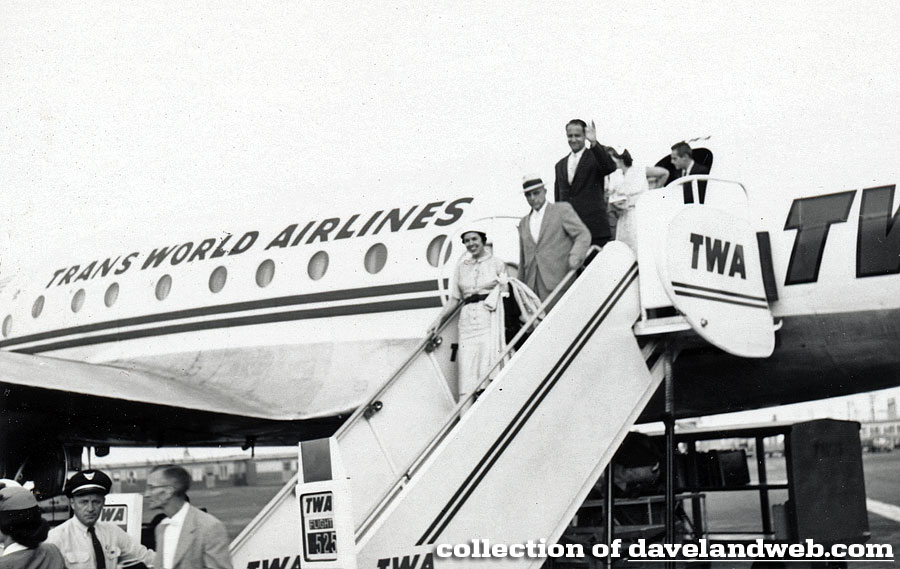 The images from this set are not numbered, so I will attempt to recreate this group's trip. I know after a long flight I would want lunch, so let's follow the gang to Clifton's Brookdale Cafeteria in downtown Los Angeles.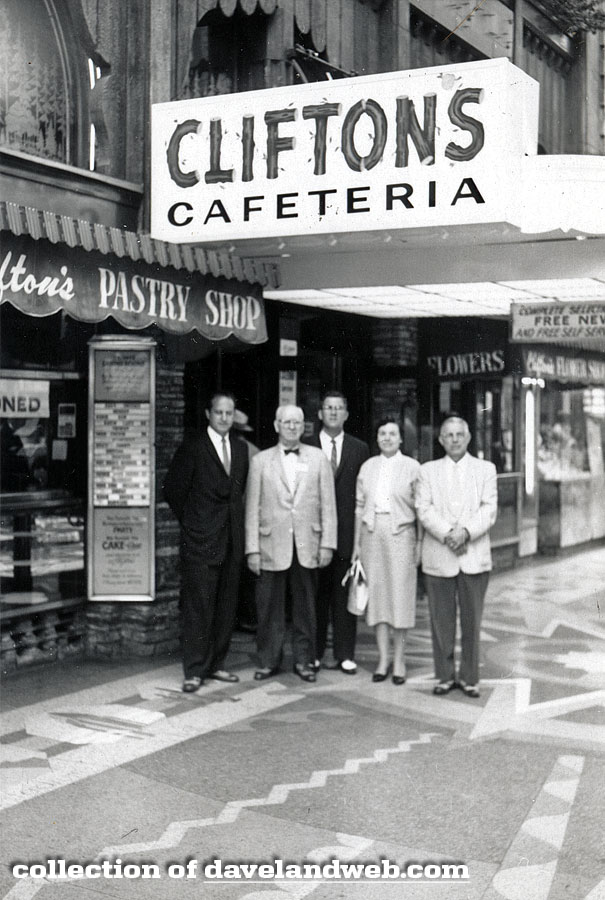 It's been years since I dined at this quirky and kitschy little gem, but it is also my understanding that it has been closed for renovations. The grand re-opening date has been anxiously anticipated by many.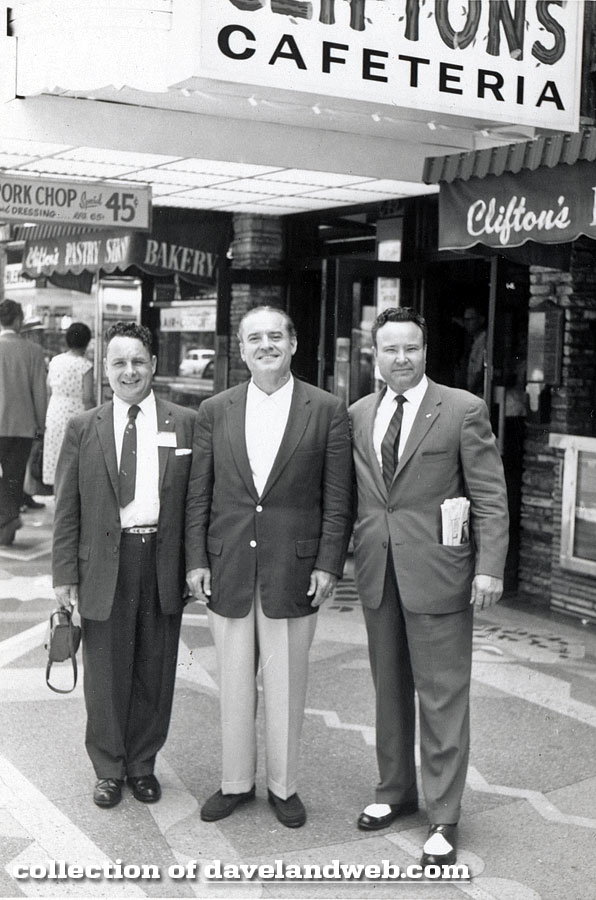 Be sure to return tomorrow for more of this June 1959 journey!
More vintage Los Angeles at my
main website.