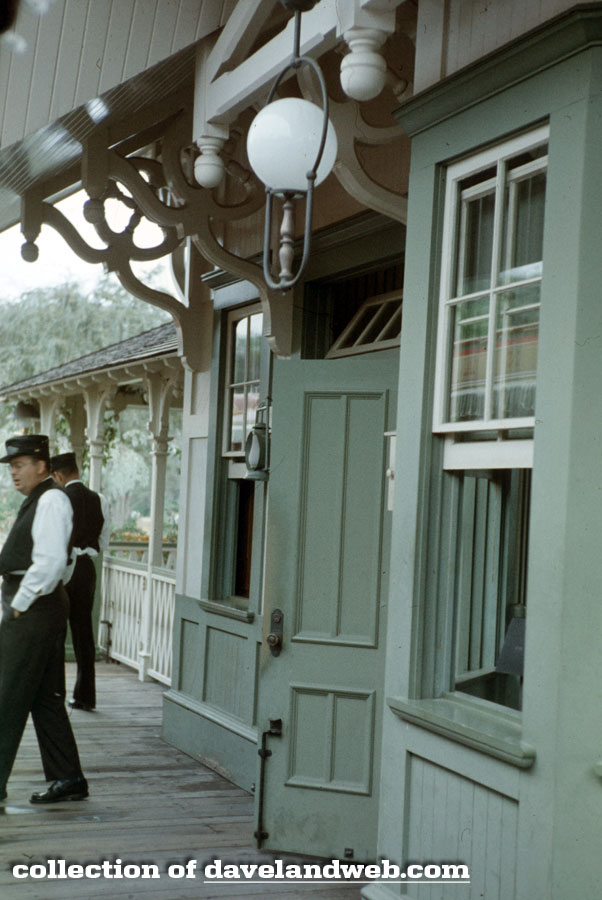 Because it had already moved to the other side of the tracks by the time I started going to Disneyland, I was never able to step foot inside the original Frontierland Depot. Vintage pictures make me yearn for that ability even more! This December 1959 shot gives me the ability to see some of the cool details like the hardware on this door: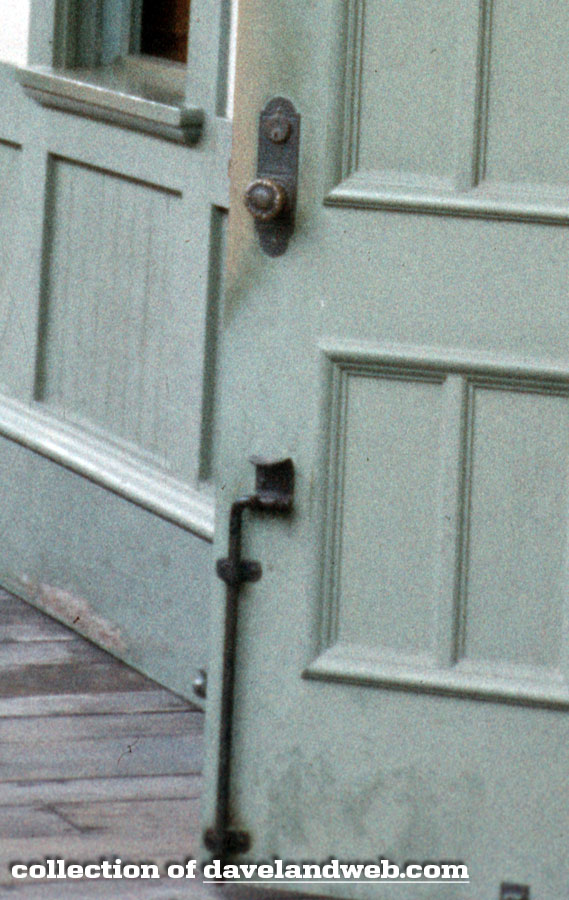 The conductors and their hats: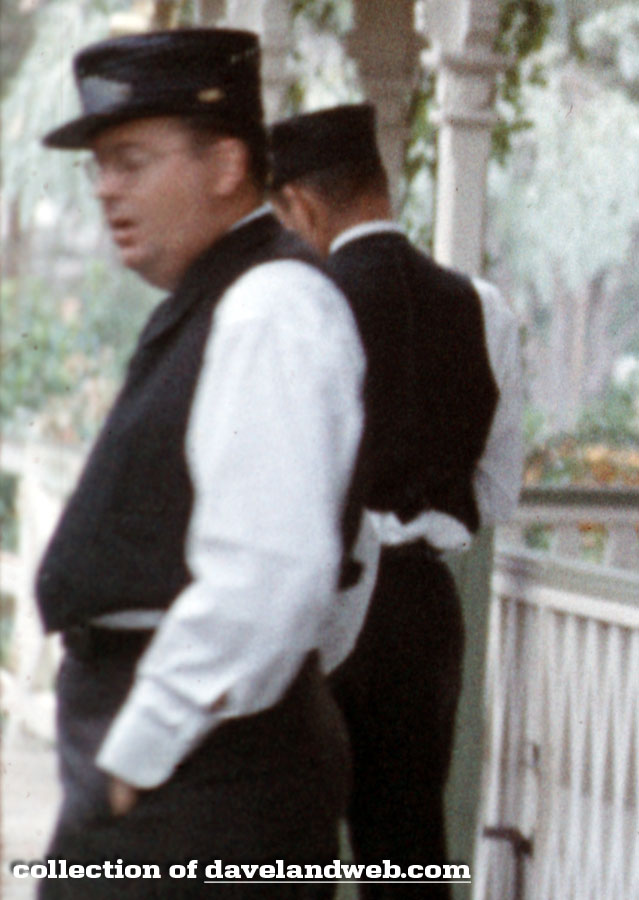 This previously posted vintage 1955 shot of the front of the station…
supports what I was recently told (but never realized) about how the Frontierland Depot inspired the design of the Toontown Depot: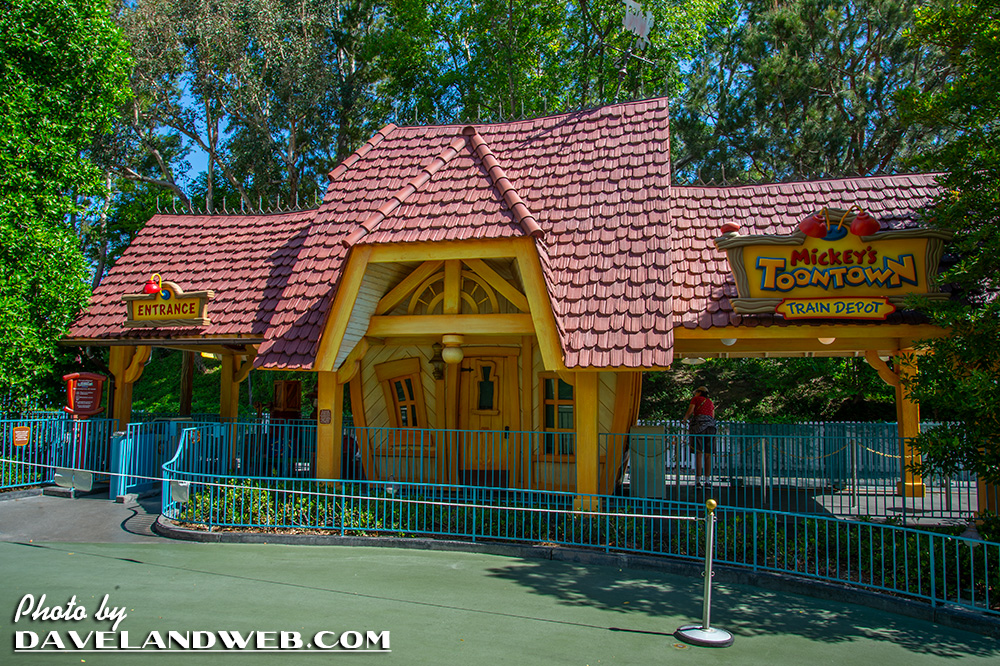 Who knew? Probably some of you smart readers. Just not me.
Ride the Disneyland Railroad at my
main website.