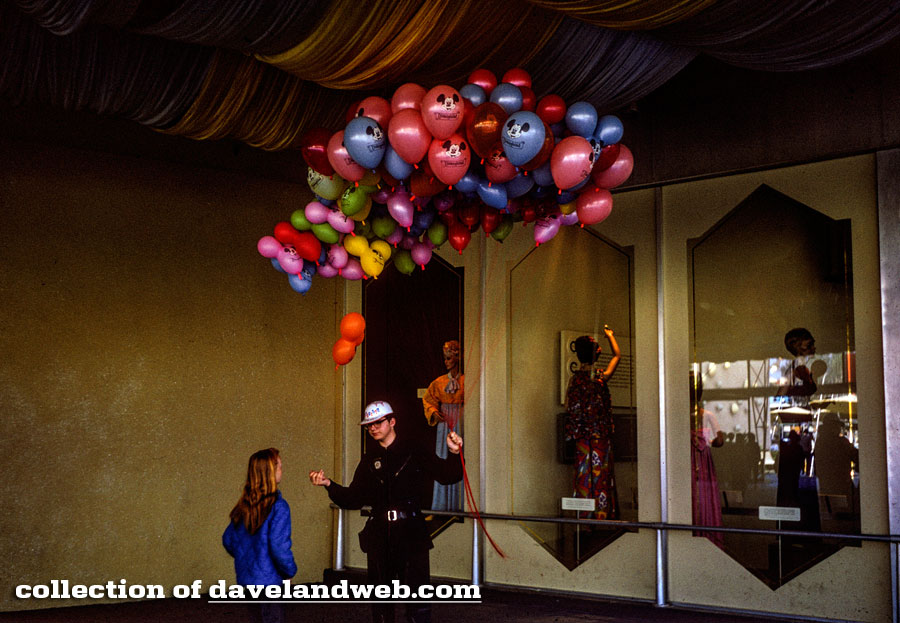 In March 1965, Kaiser Aluminum's empty spot was filled with an exhibit called "Fashions and Fabrics Through the Ages." Here in this image from the opening, a cast member is peddling balloons with three fashion displays behind him. Once again, Daveland zooms in for the details!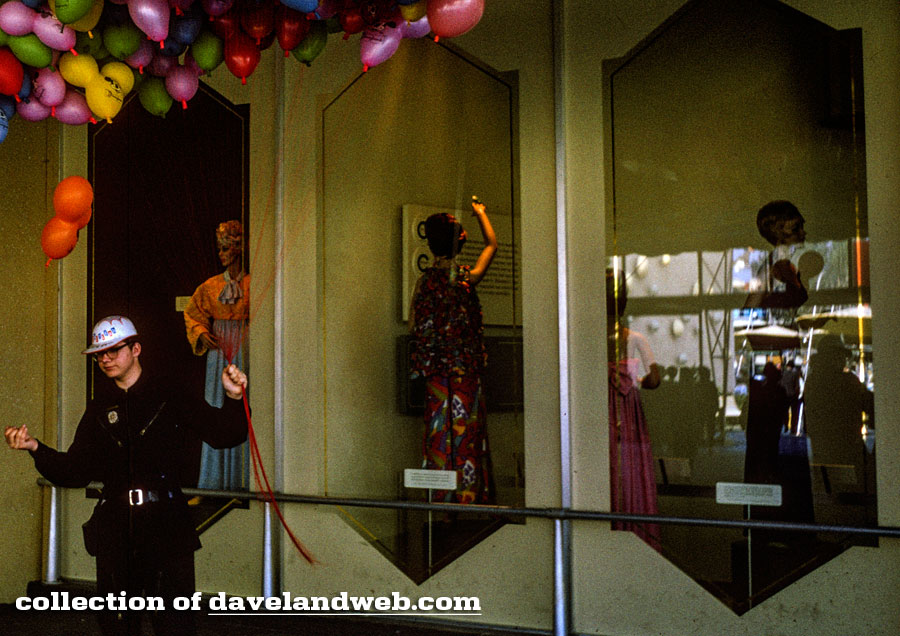 It is interesting to see the reflections of Tomorrowland in the window. The mannequins in the window are sport outfits that show the versatility of Monsanto's man-made fibers. Yup...it's this type of thing that led to the polyester boom of the 70's! Apparently, the exhibit also featured historic fashion, including a gown worn by President Lincoln's wife, Mary. Sadly, the fashion show ended in 1966 to make way for New Tomorrowland.
See more vintage and current Tomorrowland photos on my
Tomorrowland photo web pages.