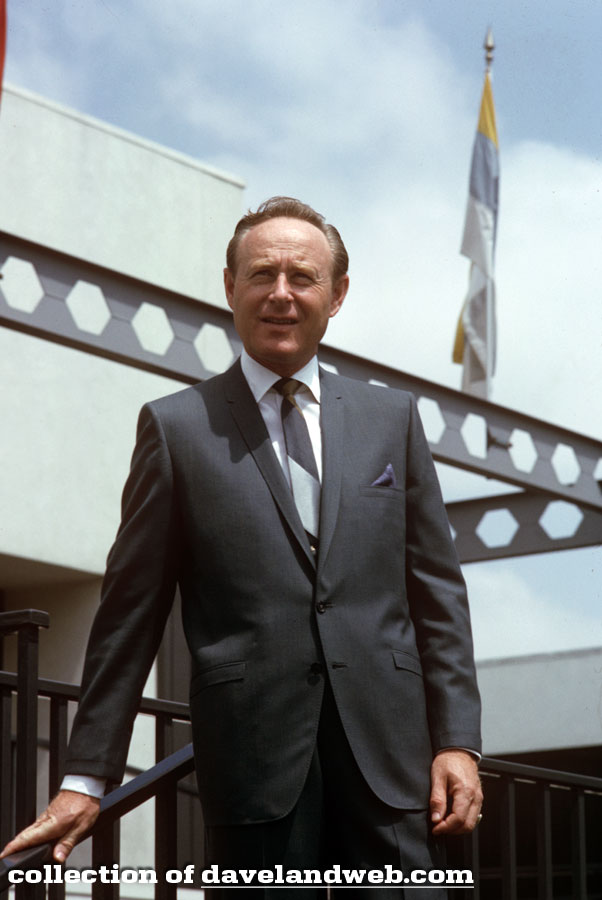 This recently acquired batch of slides is a mystery. Taken in June of 1966 at the Disneyland Hotel, I have no idea who this dapper dressed gent is.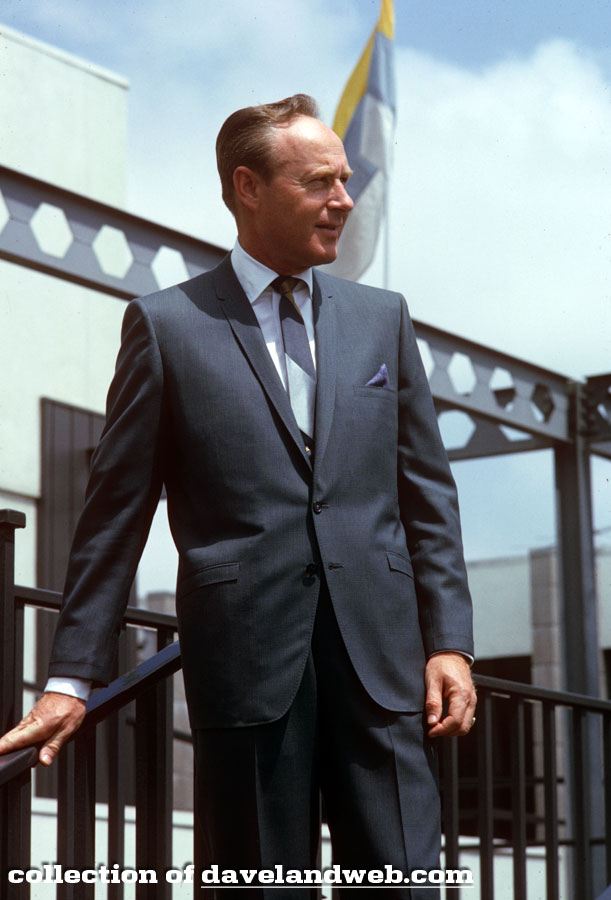 This has to be more than just a tourist's casual set of shots, as there are more than ten shots of this guy, spanning at least two different rolls of film.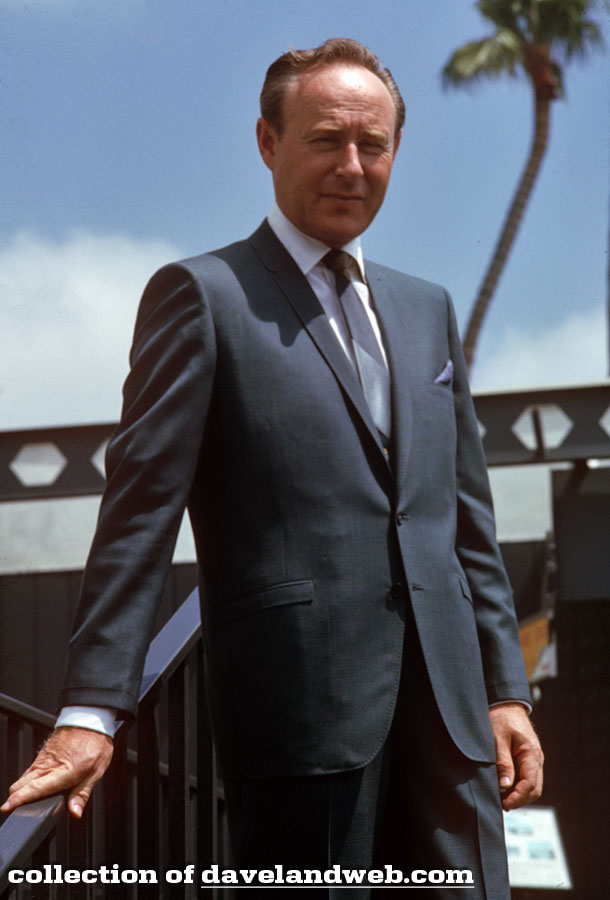 I wonder what that roll of paper in his hands is?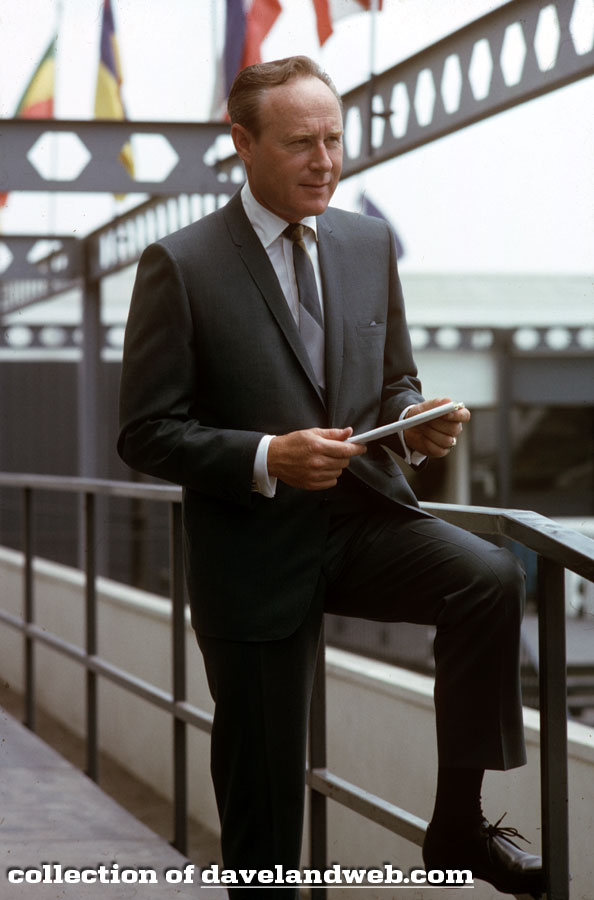 If nothing else, he seems to be in a good mood...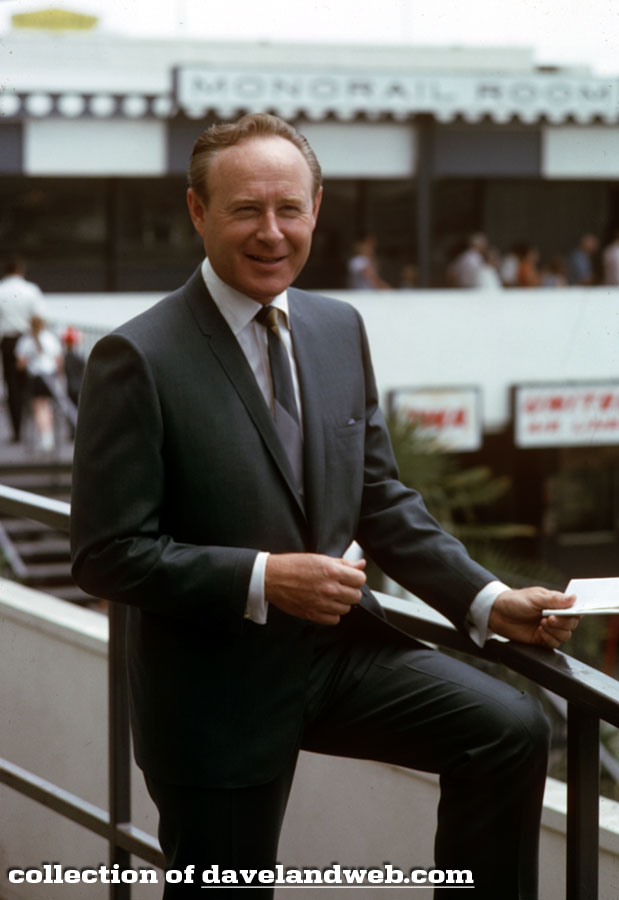 even if he is blocking a perfectly good shot of the Red Monorail!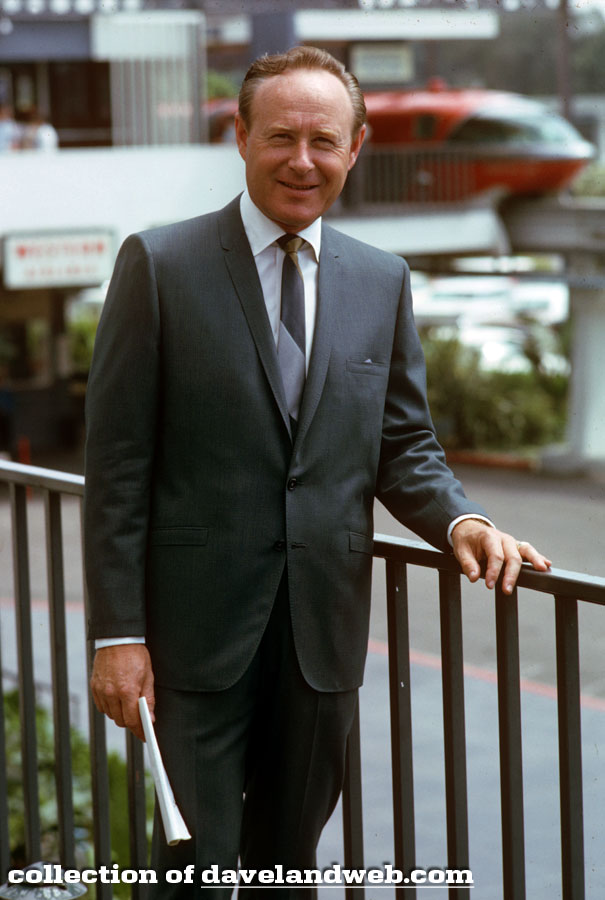 If you know who this is, please leave a comment!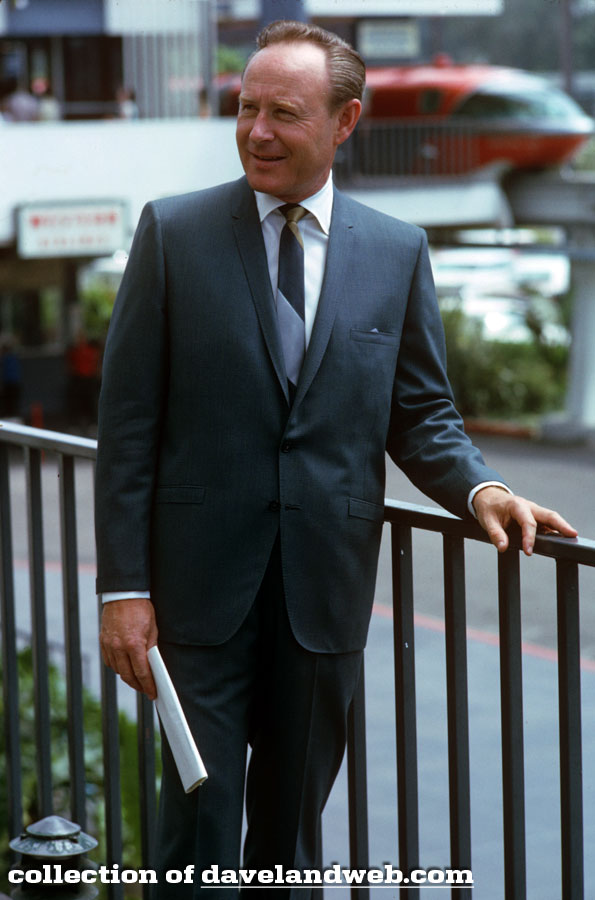 Just a reminder as time closes in on my Dapper Day Photo Contest. Readers can submit photos to my email
(dvdpicasso@aol.com)
in vintage attire, and the winner would get my photo services for the day at this year's Dapper Day at Disneyland on Sunday, February 24th. Don't delay!
See more vintage and current Disneyland Hotel photos on my
Disneyland Hotel photo web page.