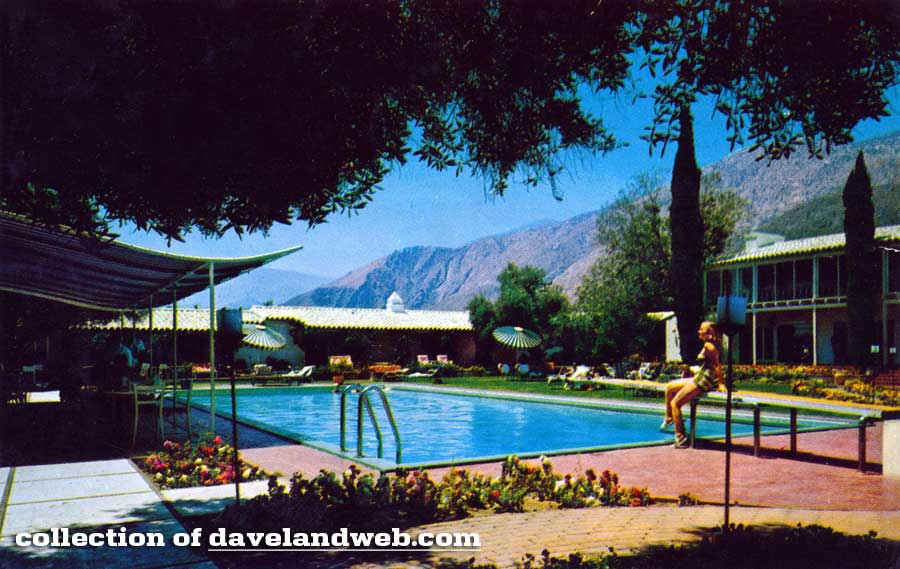 When visiting Palm Springs, my favorite hotel to relax at is The Colony Palms. Originally known as the Colonial House when it opened in 1936 and then The Howard Manor, it still exudes the quiet glamour of a Hollywood getaway. The first photo in today's post is from a vintage postcard.
This second vintage photo from February 1955 shows baseball legend Leo Durocher and actress wife Laraine Day, vacationing at The Howard Manor: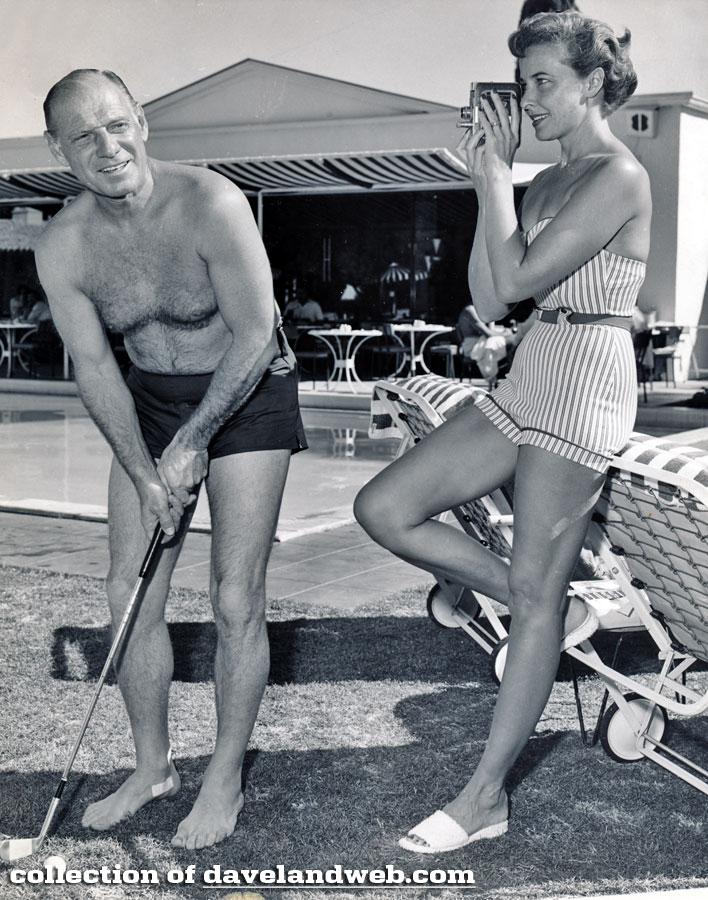 VACATIONERS Soaking up the desert sun at the Howard Manor Hotel are New York Giants Manager Leo Durocher and his actress-wife Laraine Day, but vacation time is fast running out on the world championship pilot, who soon must leave for spring training.

Day had a fairly long and successful career, including the Alfred Hitchcock thriller "Foreign Correspondent" and Shirley Temple's one and only MGM film, "Kathleen." While married to Durocher, she was known as "The First Lady of Baseball." But I digress...
Back to the Colony Palms, I recently enjoyed a wonderful weekend there, feeling relaxed and refreshed. A 2007 renovation by Los Angeles designer Martyn Lawrence-Bullard gave the property a Moroccan flair, making this boutique-style hotel a hot commodity.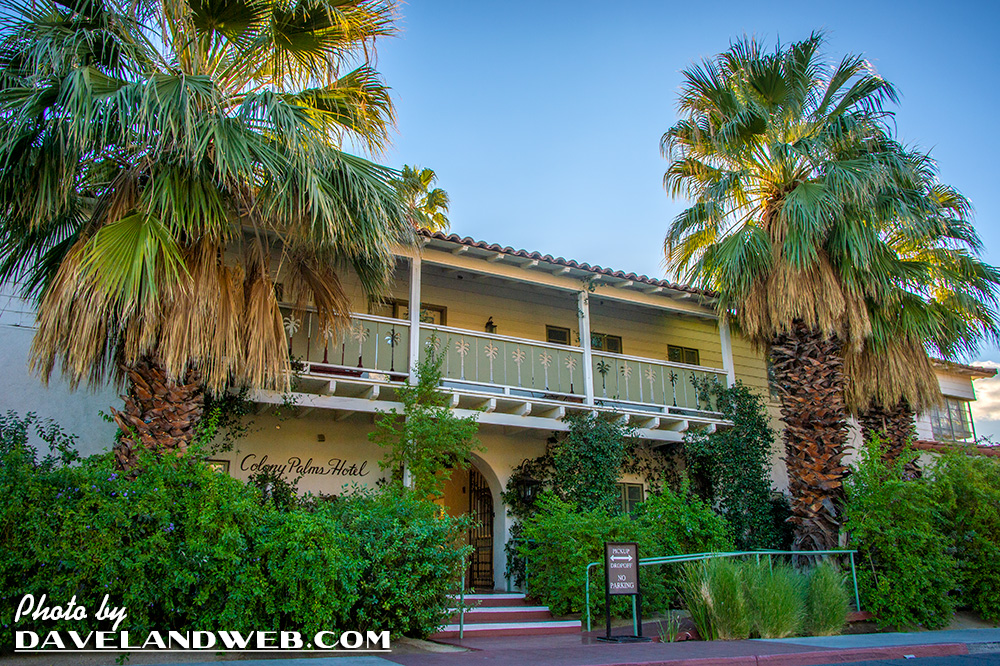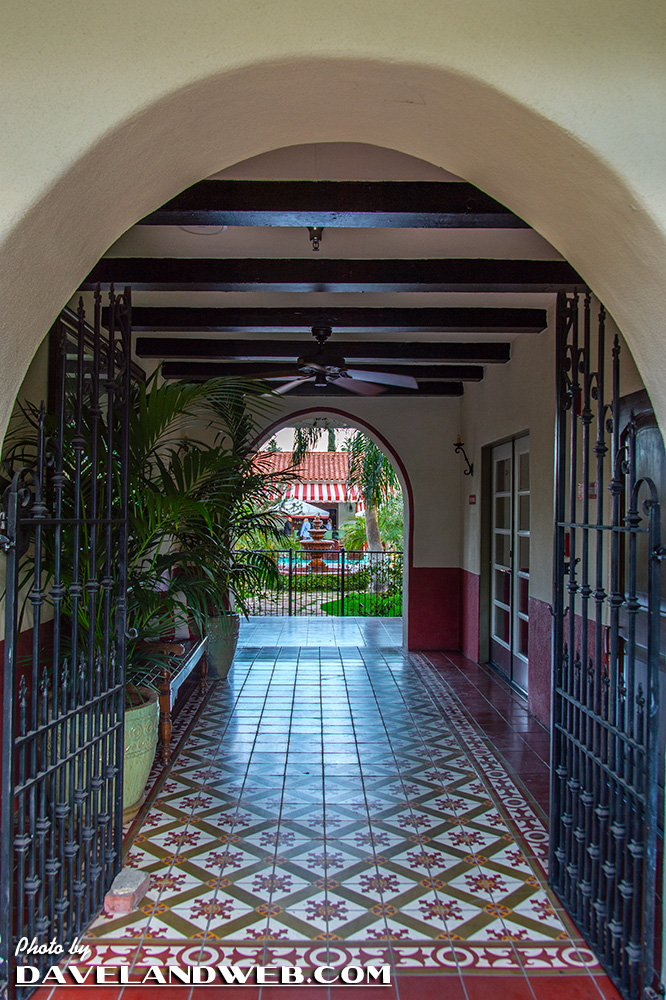 Unlike so many Palm Springs hotels, this one does not suffer from deferred maintenance issues. The staff is friendly and attentive.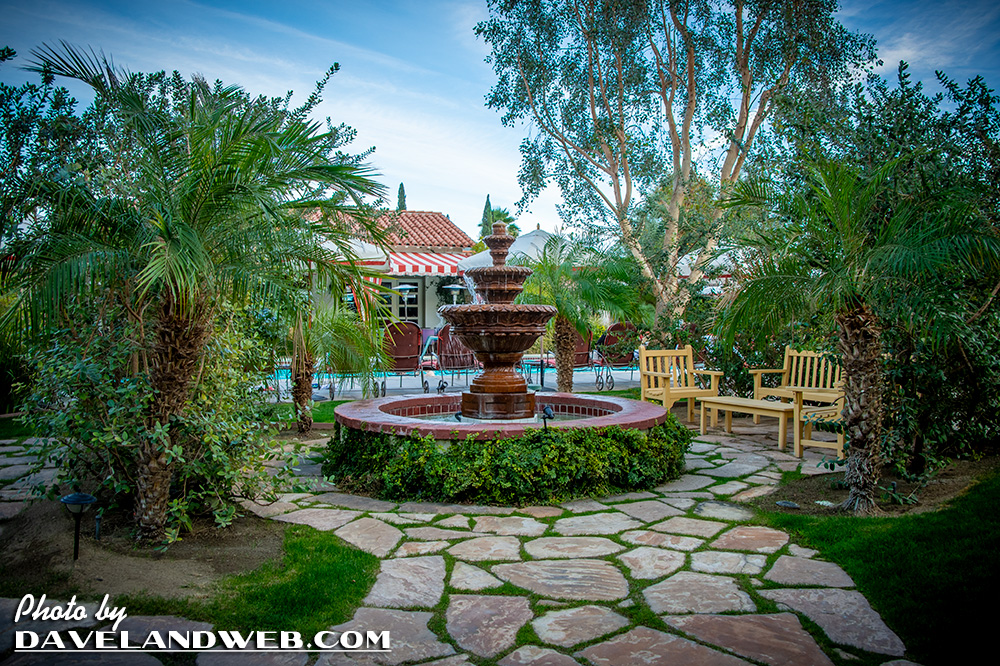 The heated pool is still a wonderful gathering place, and provides the perfect place to cool off during the hot summer days of the desert.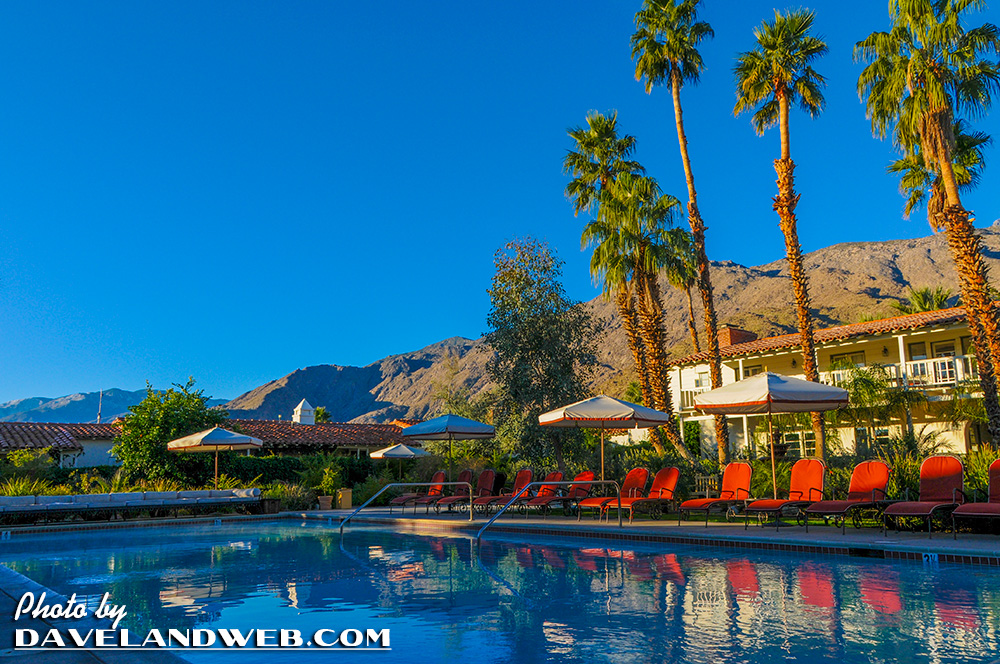 The rooms are spacious, clean, and tastefully decorated.
The handpainted concrete tiles add a unique touch that blends in perfectly with the old world style of The Palms.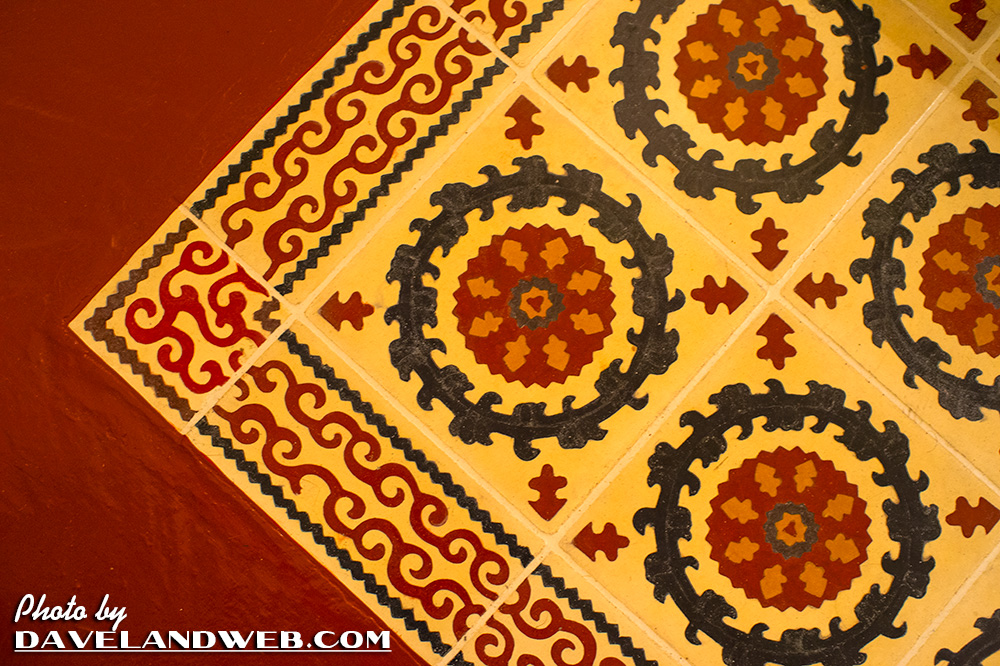 Bordering the pool is the hotel's restaurant, The Purple Palm.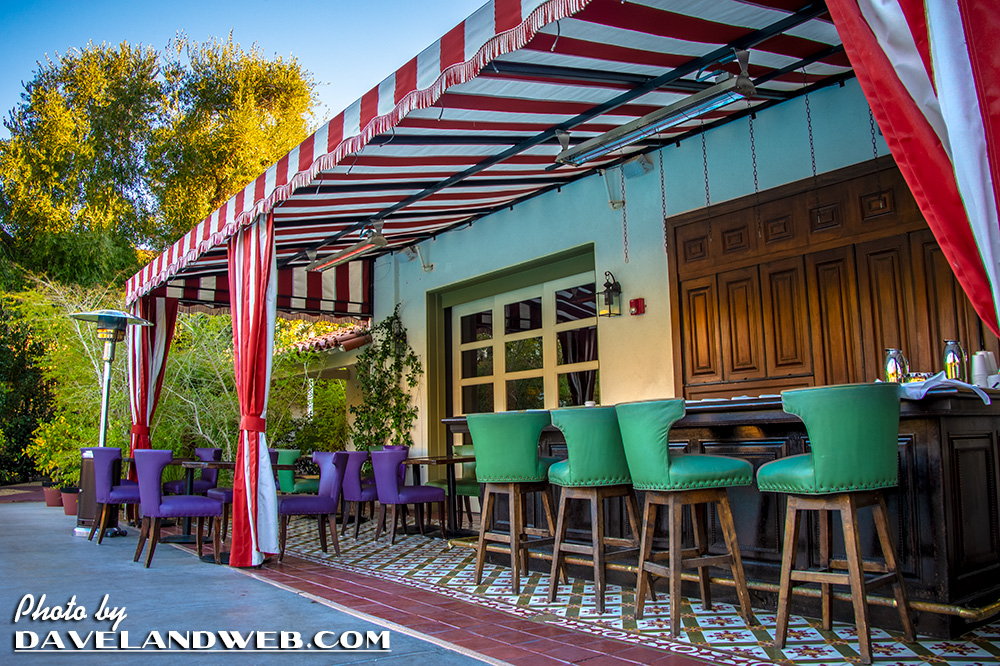 With a bar that serves both the pool and the restaurant inside, it is a vibrant place to be on the weekends.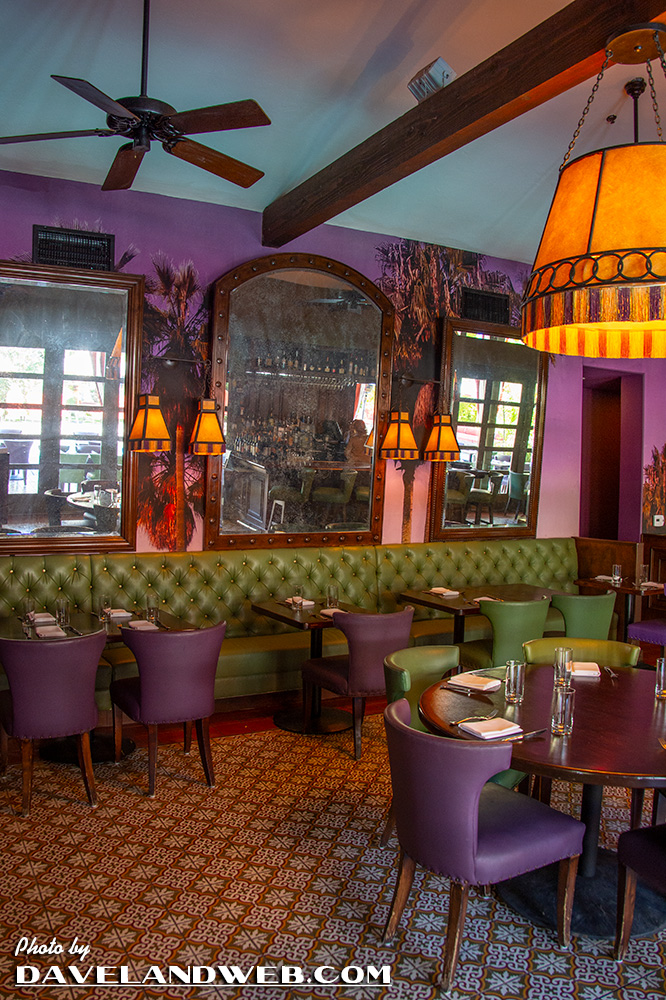 Dinner was delicious, and I especially enjoyed dessert, which was a decadent Brioche Brulée with berry compote.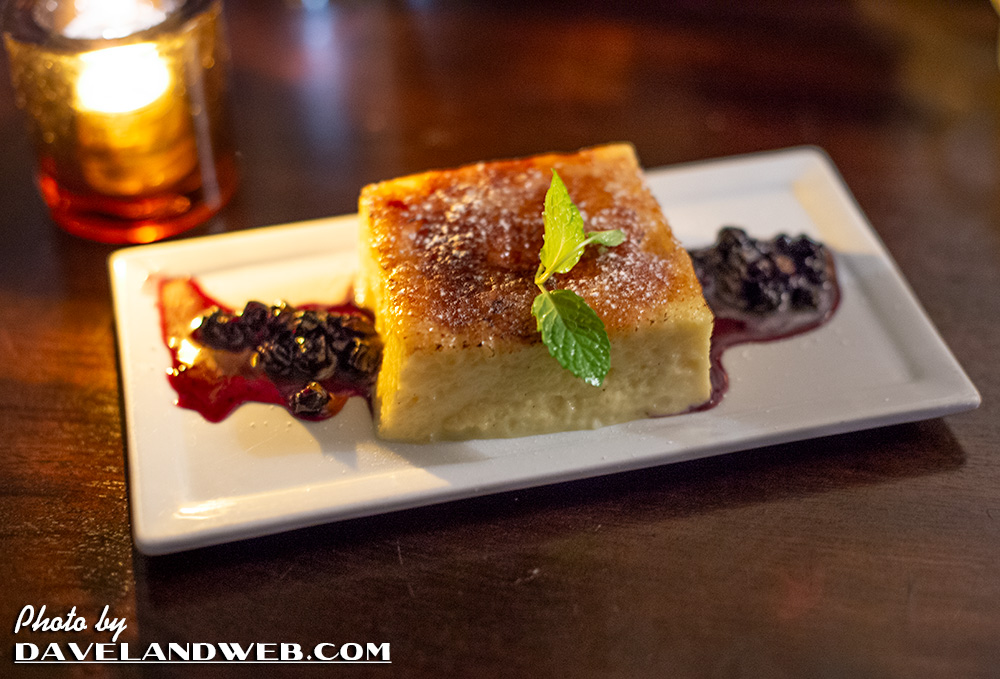 I highly recommend the Palms, but I caution that it is wise to book in advance as many times I have attempted to stay it has been completely full. With views like this, it's no surprise.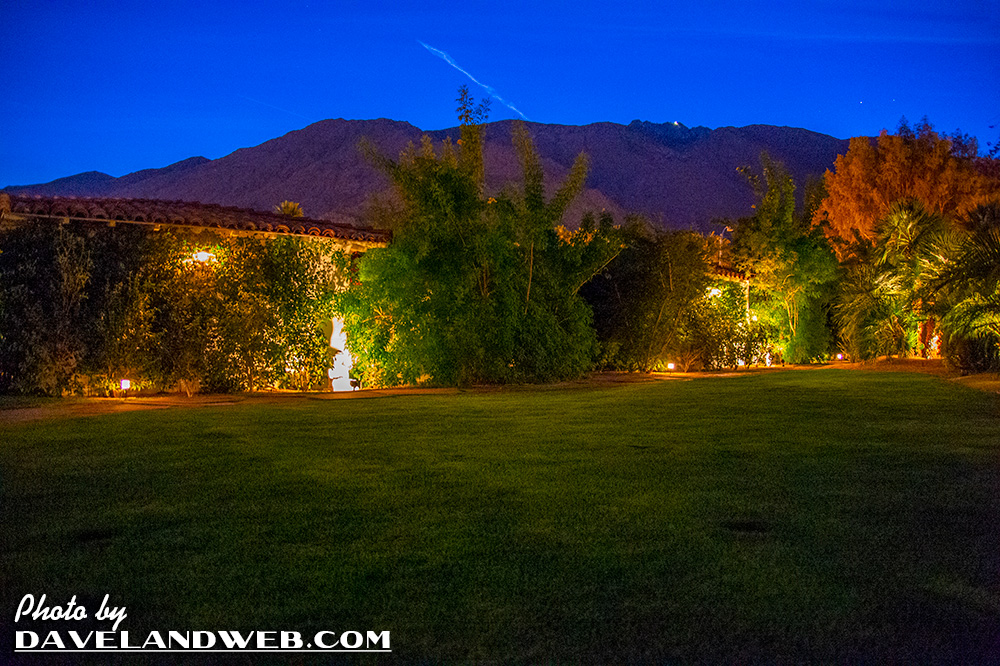 See more Colony Palms Hotel photos on my
Colony Palms Hotel photo web page.