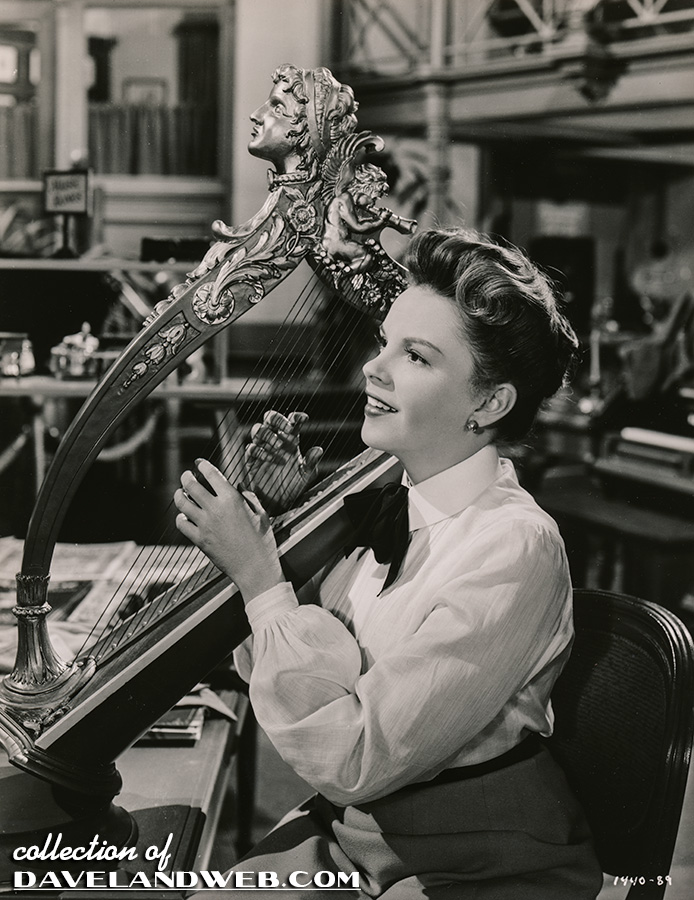 Hoping to cash in on the huge success of "Easter Parade," MGM quickly shoved Judy Garland and Fred Astaire together again for "The Barkleys of Broadway." In addition to that project, Garland filmed two musical numbers (one with Mickey Rooney, shown below) for "Words and Music," which turned out to be virtually the only redeeming parts of that now-forgotten film.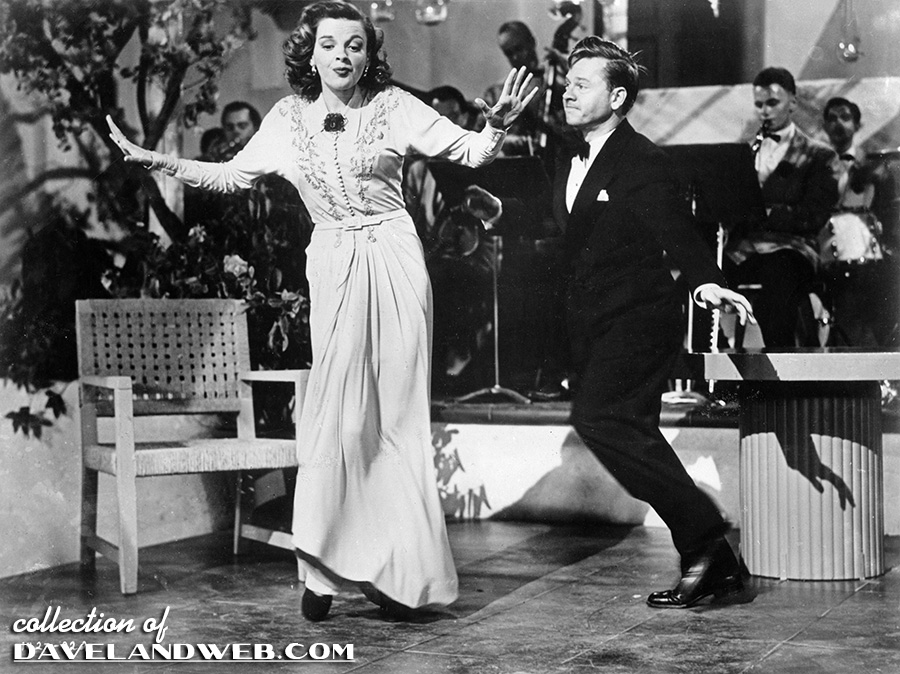 Exhausted, Garland had a difficult time showing up to rehearsals for "Barkleys" and was eventually fired from the production, replaced by Ginger Rogers. A few months later, MGM figured she was well enough to do a little cream puff of a musical called,
"In the Good Old Summertime."
Two music clerks that can't stand each other (Garland and Van Johnson) have been exchanging love letters by mail, not knowing each other's identity.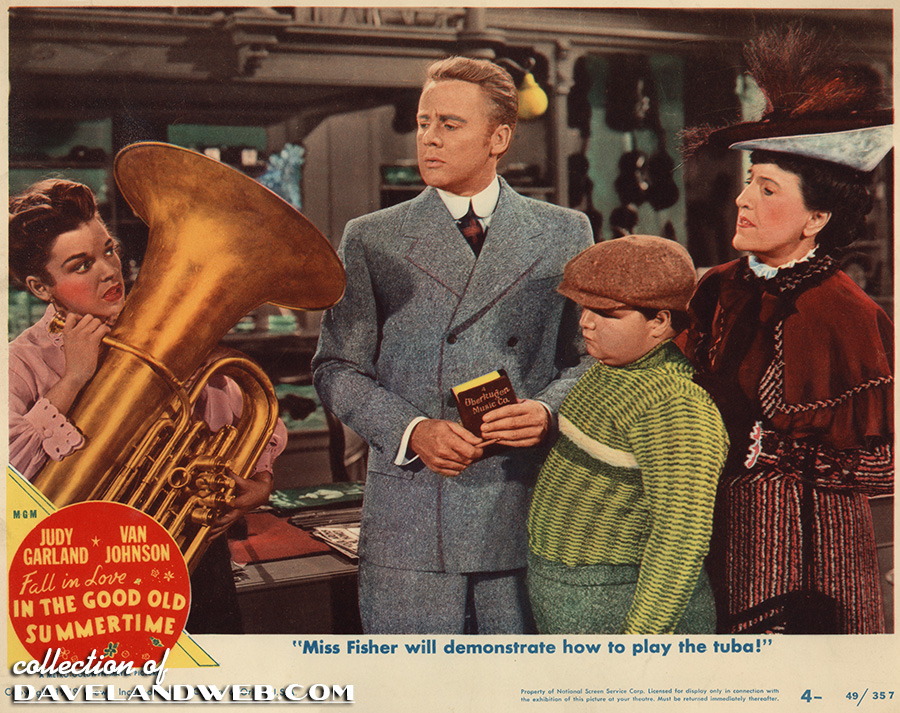 The title of the film is baffling, as most of this movie takes place in the winter (except for the final few minutes, which also showcases the onscreen debut of a young Liza Minnelli). Garland and Van Johnson had wonderful chemistry together, and it's thanks to their interplay that this otherwise predictable movie is so enjoyable to watch.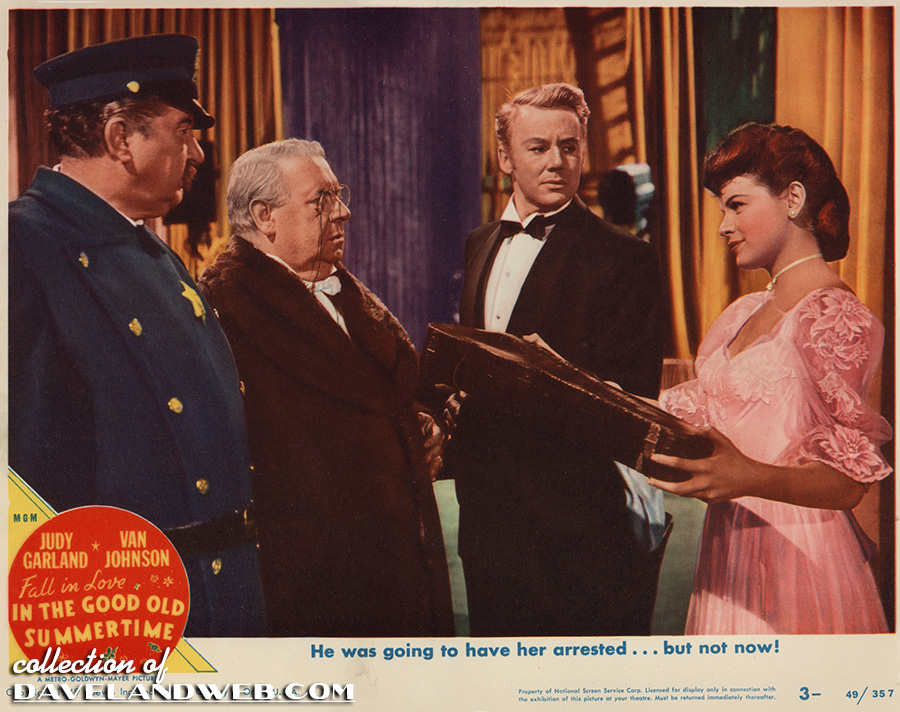 Marcia Van Dyke, pictured at right in this vintage lobby card, played a young violinist who has a crush on Van Johnson's character. Unfortunately for her, he only has eyes for Garland. Still, he allows her the use of his boss' Stradivarius for her big audition. Van Dyke made only a handful of films and TV appearances. When it came to playing the violin though, she was the real thing; she was a member of the San Francisco Symphony.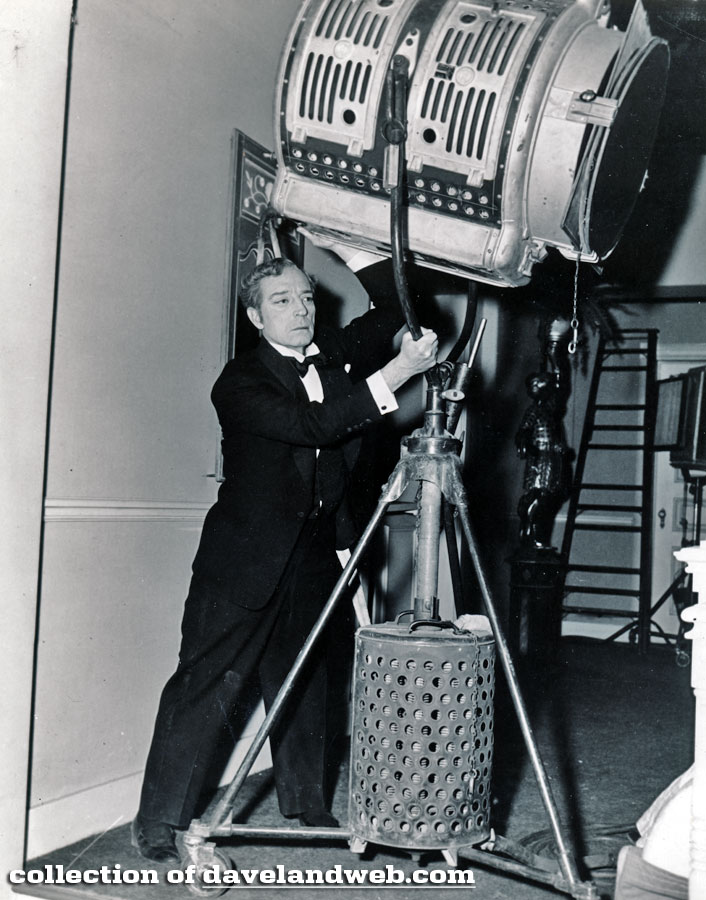 Famous Silent-Screen Comedian Buster Keaton also has a supporting role in the movie, which turned out to be his last feature for MGM. Keaton plays the role of Hickey, co-worker of Garland and Johnson and the nephew of their boss, whose prized possession is a rare Stradivarius violin. In one scene, Hickey carries the violin to his uncle to use in a performance, stumbles, and then lands right on top of the instrument, smashing it to bits.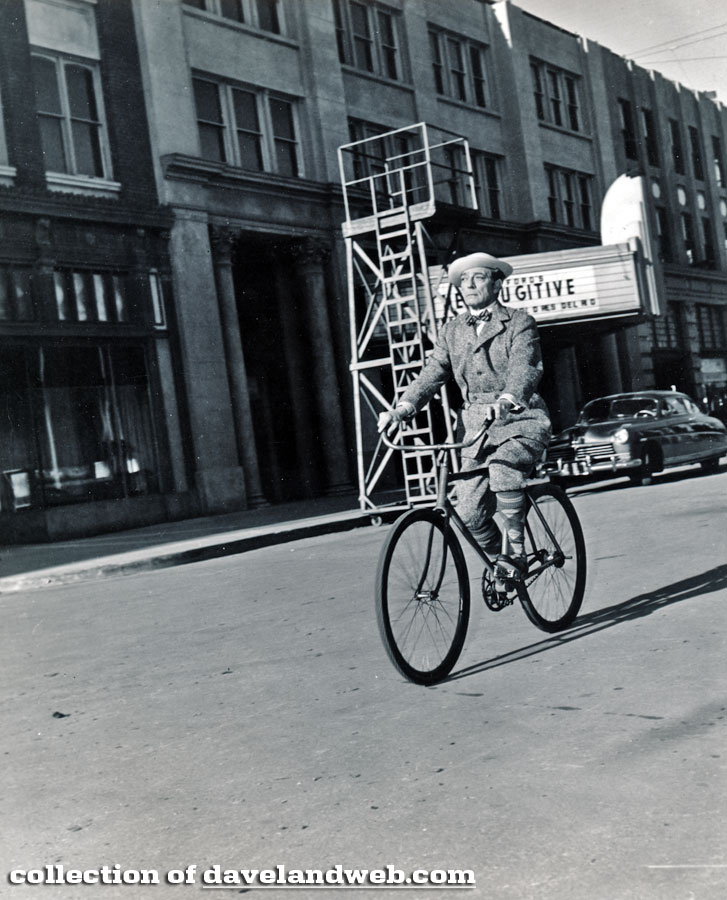 It is because of this stunt that Keaton got the role in the first place. Initially, Hickey was to be Van Johnson's romantic rival, vying for the affections of Garland. Keaton was tapped by MGM to figure out a way to "choreograph" the fall so that it would look realistic. It was eventually realized that nobody could make the stunt happen like its creator, so Hickey was rewritten as an older man and Keaton got the part. In the shot above, showing Keaton riding around the MGM lot on a bike during filming, the marquee advertises a 1947 Henry Fonda/Dolores Del Rio film "The Fugitive."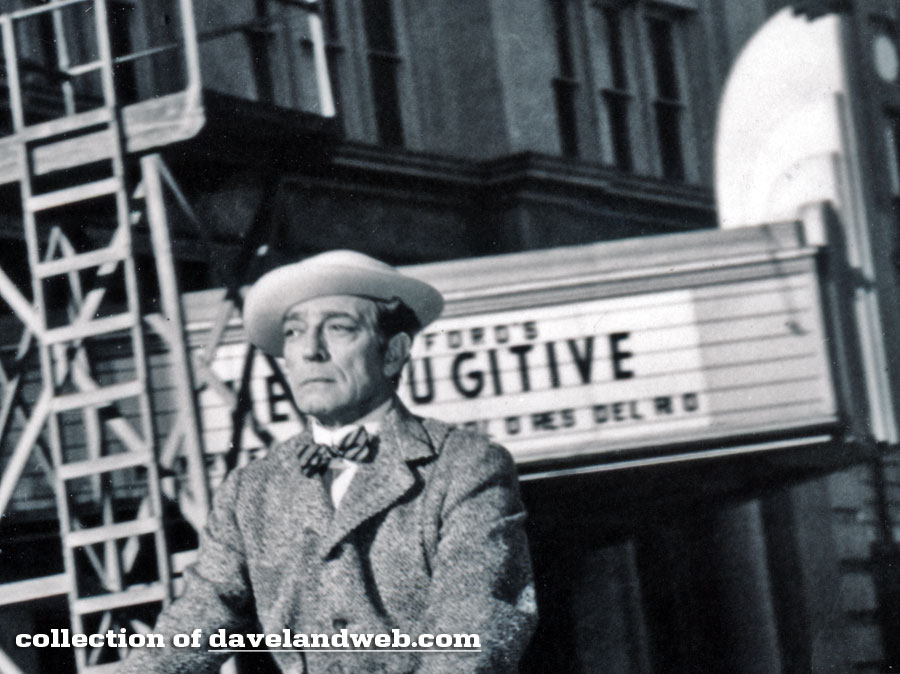 Keaton also helped put together the comic opening scene where Garland and Johnson first meet. These types of scenes were played with great relish by Garland, who loved the opportunity to play low-brow comedy.
The highlight of the movie is Garland's musical number, "I Don't Care," where she rips into the Eva Tanguay classic and makes it her own.
See more Judy Garland photos on my
Judy Garland web page.