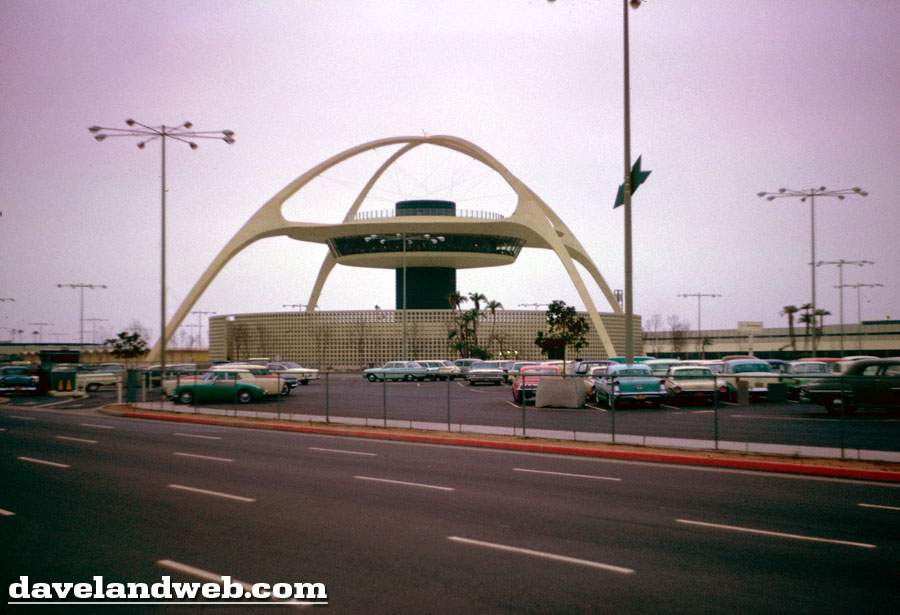 Imagine it's July 1962, and you've just landed at LAX, anxiously awaiting your first trip to Disneyland. The camera is full of slide film, and you're ready to go!
Check out the kids at Fort Wilderness; they're loving it! What could be more fun than exploring Tom Sawyer Island?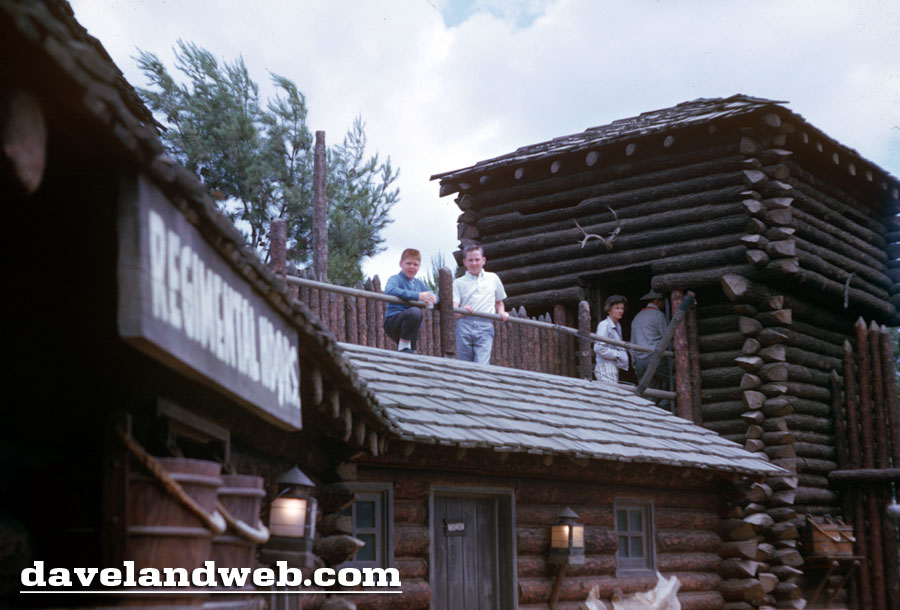 These two are kickin' it back at the Chicken of the Sea Pirate Ship.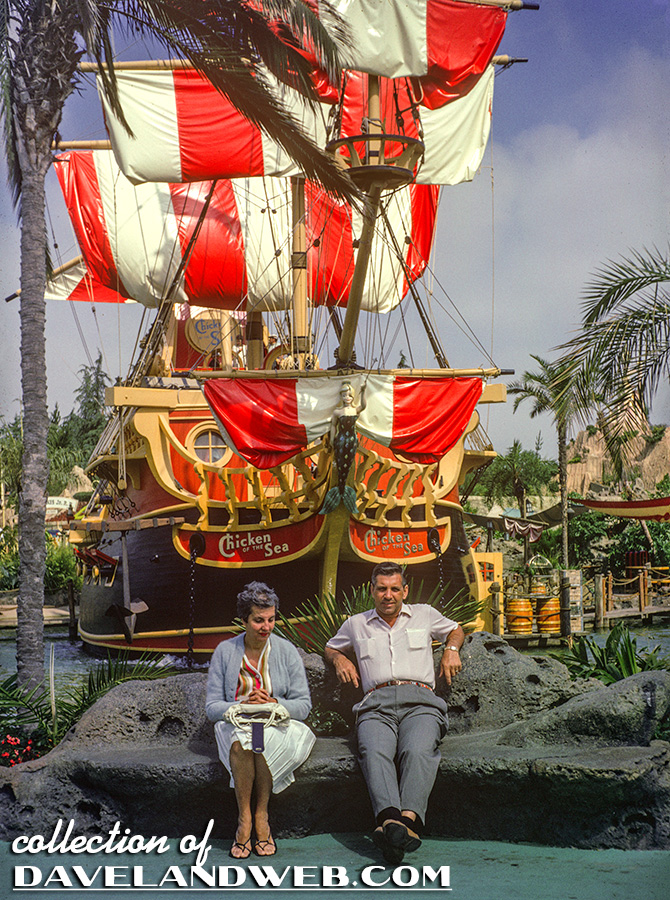 Zooming in, you can see Paco the Talking Parrot's Cage, located at the rear of the ship, near Skull Rock Cove: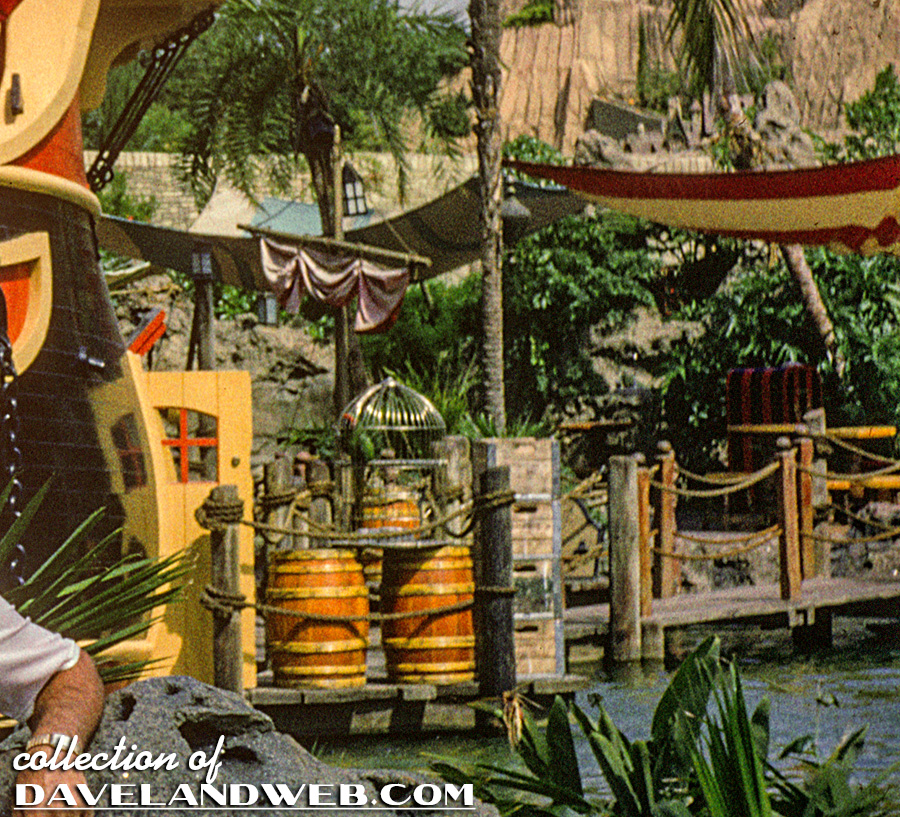 High up above, the Skyway buckets, still round in shape, soar over head: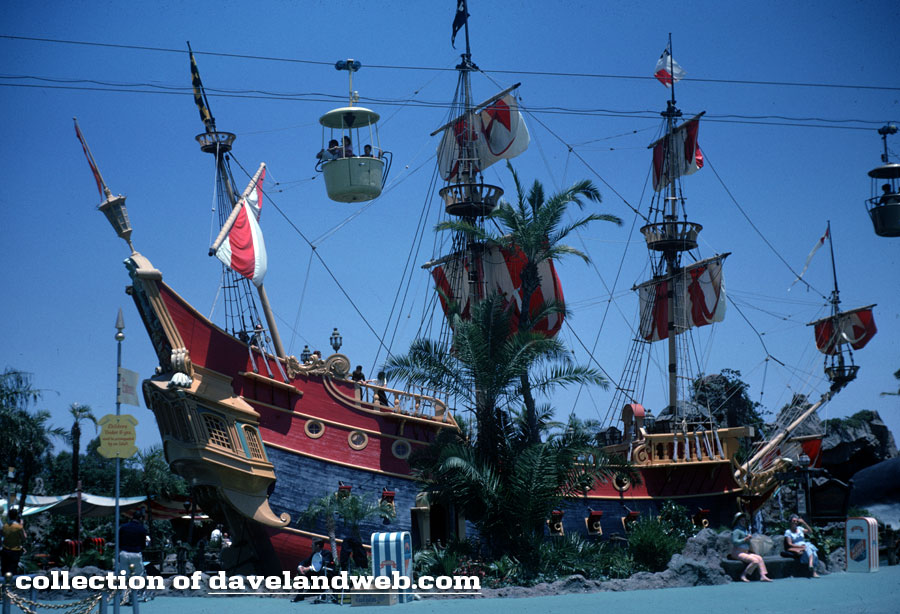 My inner signage geek forced me to zoom in for this closeup: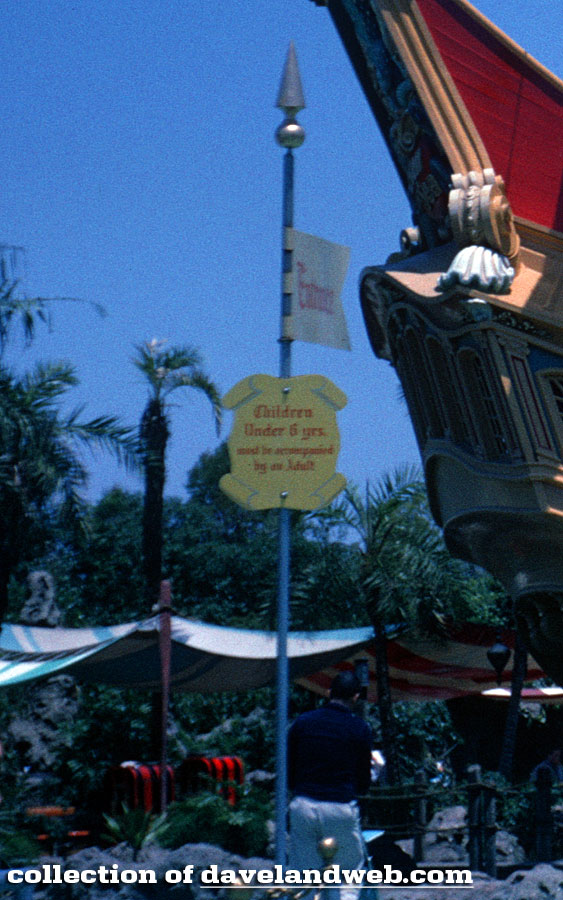 The teacups were on pause at the moment this image was captured: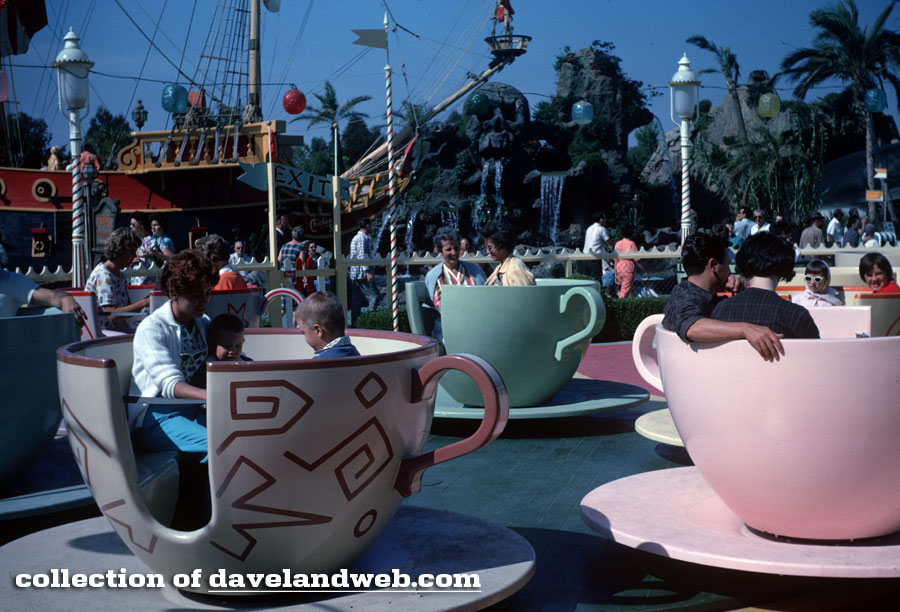 The Skyway, Storybook Land, and The Teacups; this couple got a little bit of a lot in the background of their photo!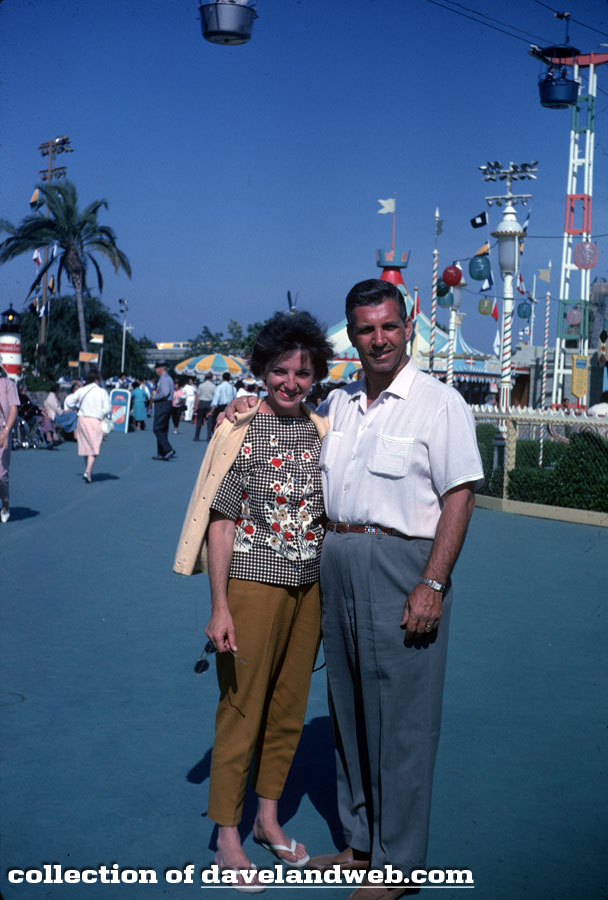 I'll end the post with this up close and personal Skyway shot: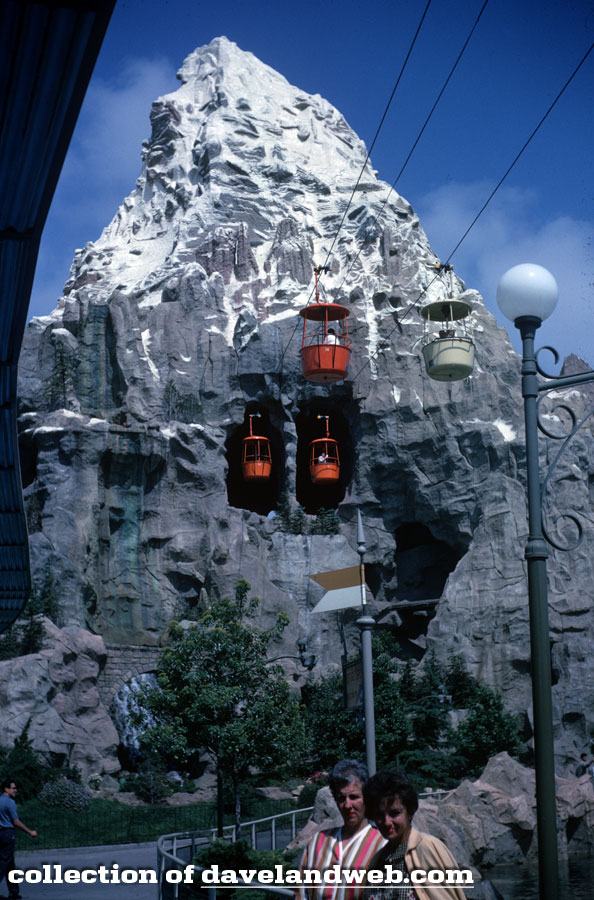 I can almost feel myself floating over the Subs with this closeup!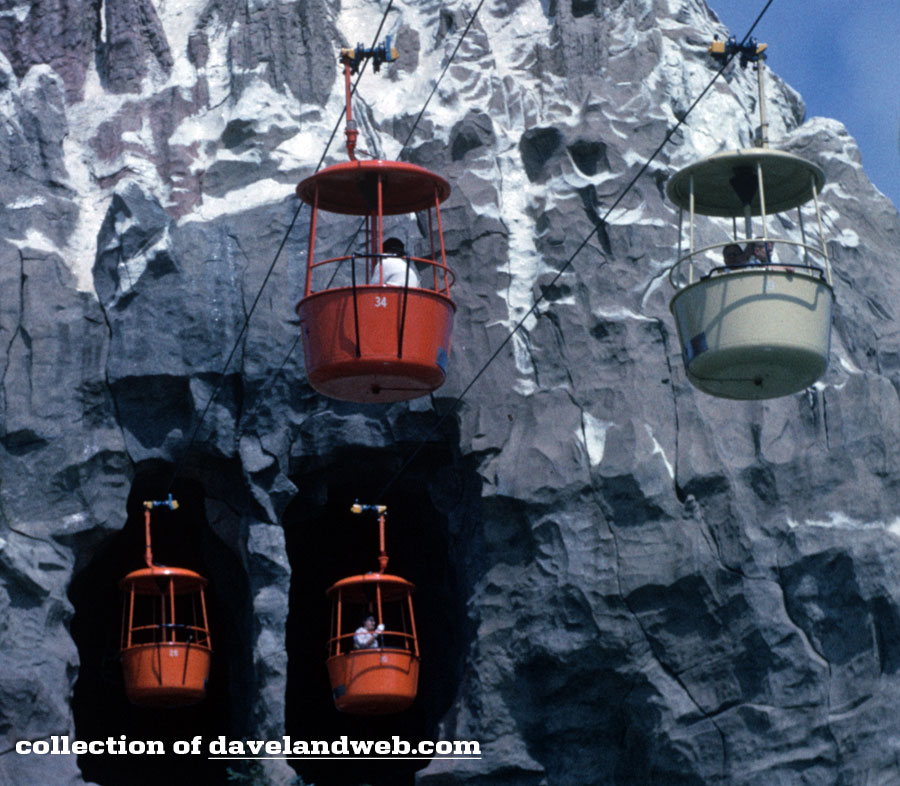 See more vintage and current Disneyland photos on my
Disneyland photo web pages.