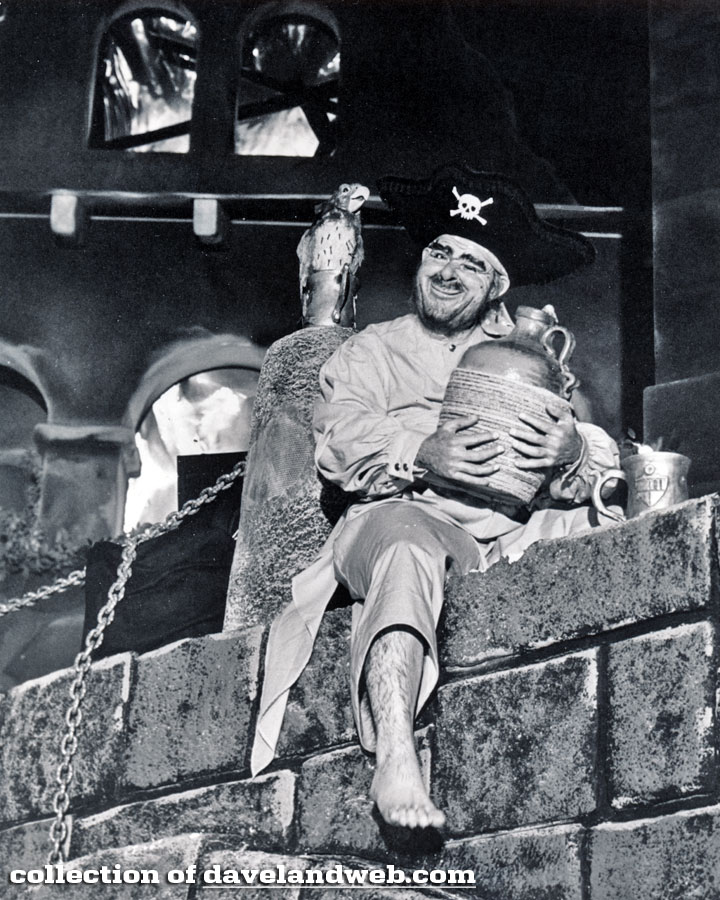 Known as "The Hairy Legged Pirate," this gent is precariously perched on a bridge that guests float under during their Pirates of the Caribbean journey in Disneyland's New Orleans Square. The accompanying publicity blurb from 1967 reads as follows:
RUM MAKES A PIRATE SAUCE — This merry buccaneer has been nipping at his jug of rum in Pirates of the Caribbean attraction at Disneyland near Anaheim, California. The pirate gives a winking salute to visitors as they pass by on their journey through the Spanish Main.
Here's an early color publicity shot: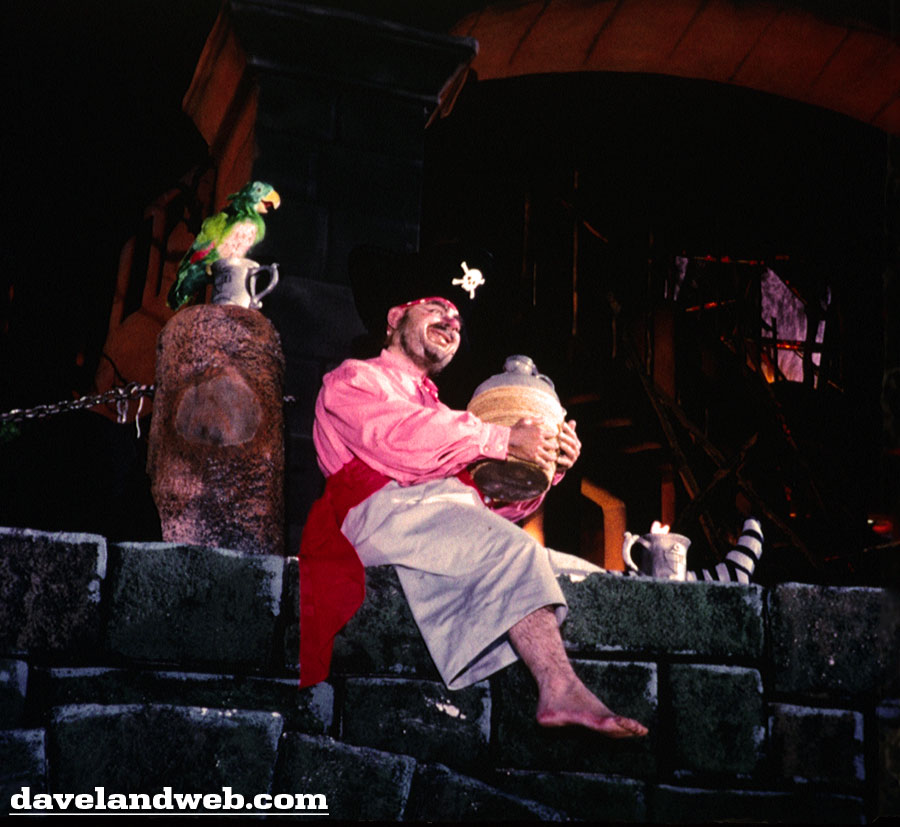 Pulling back a bit, you can see the entire scene, with the drunk pirate below, wallowing in the mud with a few cheerful Marc Davis pigs.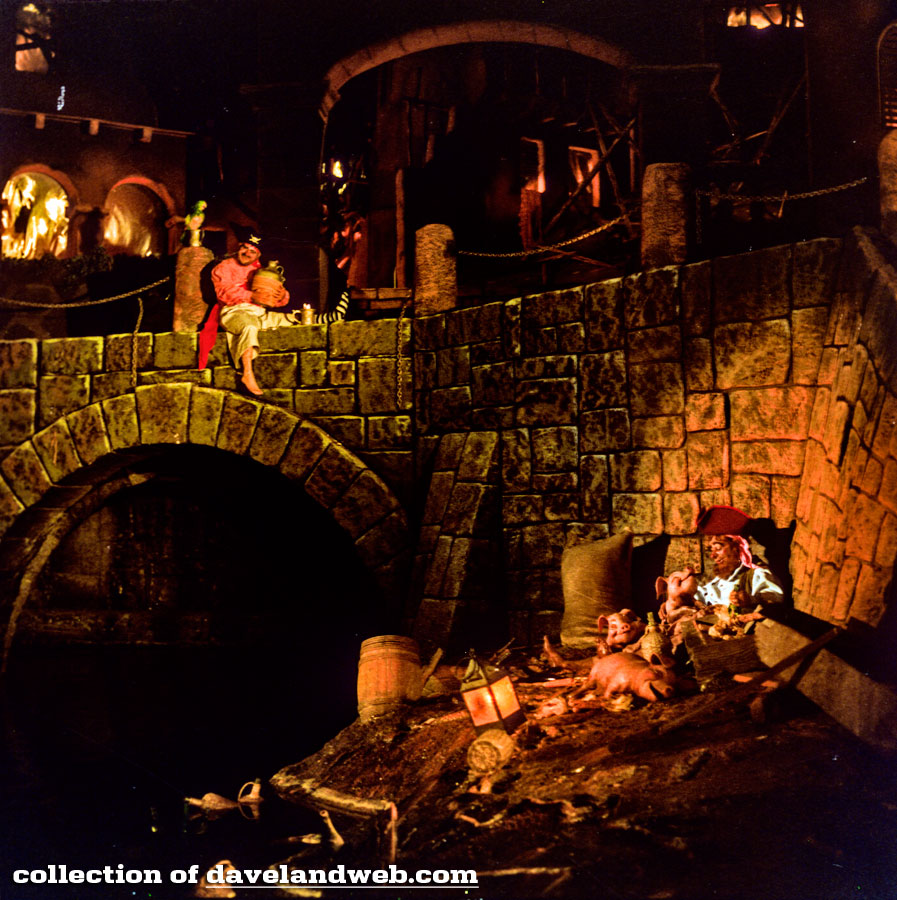 The first time I got a decent shot of him was in 2006: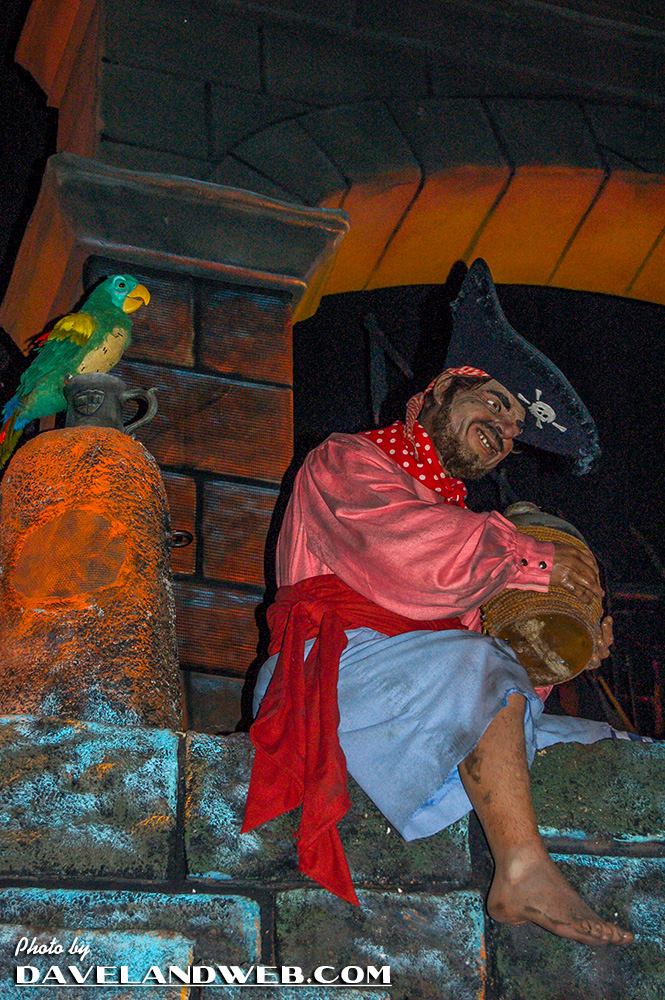 Have you ever seen a happier drunk? That's some damned good rum.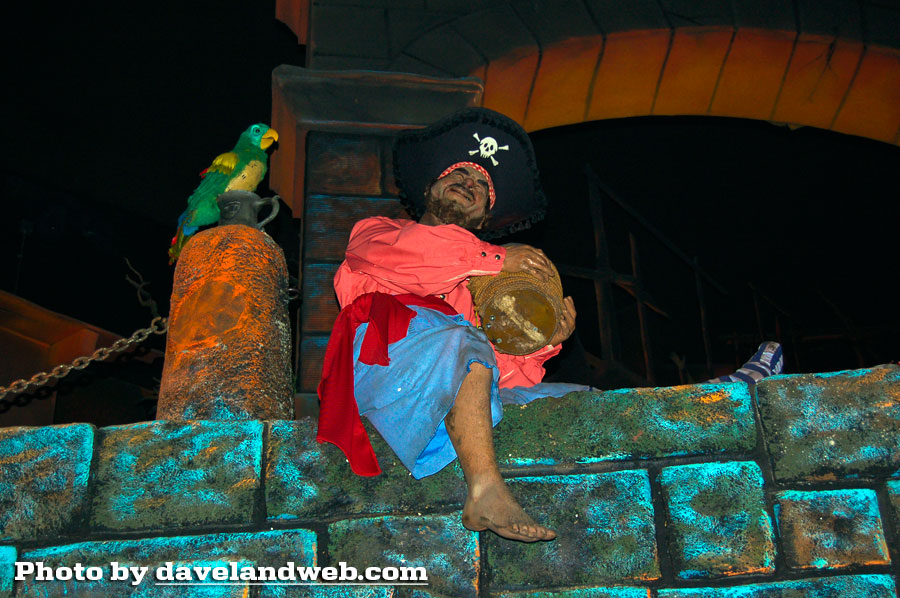 See more vintage and current Disneyland Pirates of the Caribbean photos on my
POTC photo web pages.