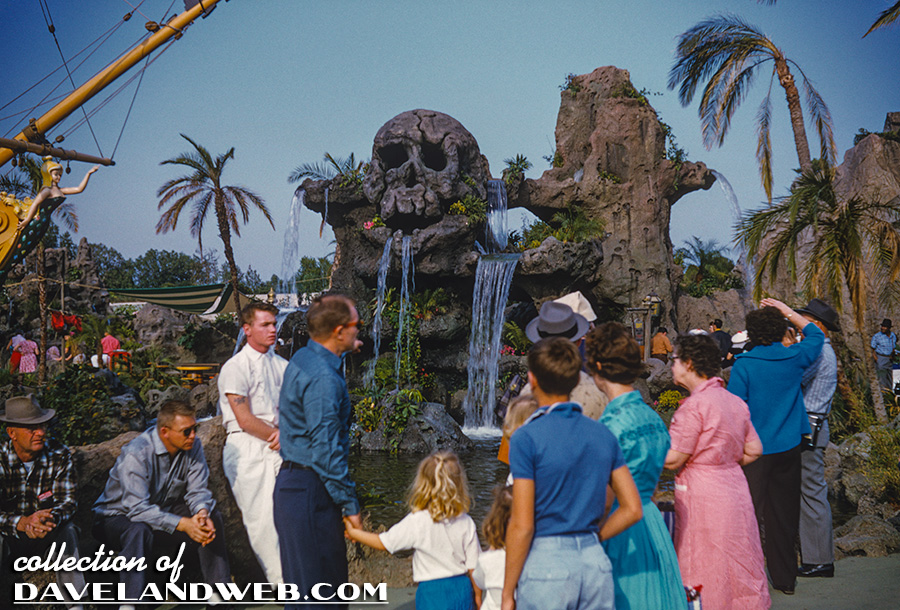 To get your weekend started off with a bang, I am doing a photo blowout of the Skull Rock Cove area, located directly behind the Chicken of the Sea Pirate Ship Restaurant. For you Disneyland newbies, this is where it was located: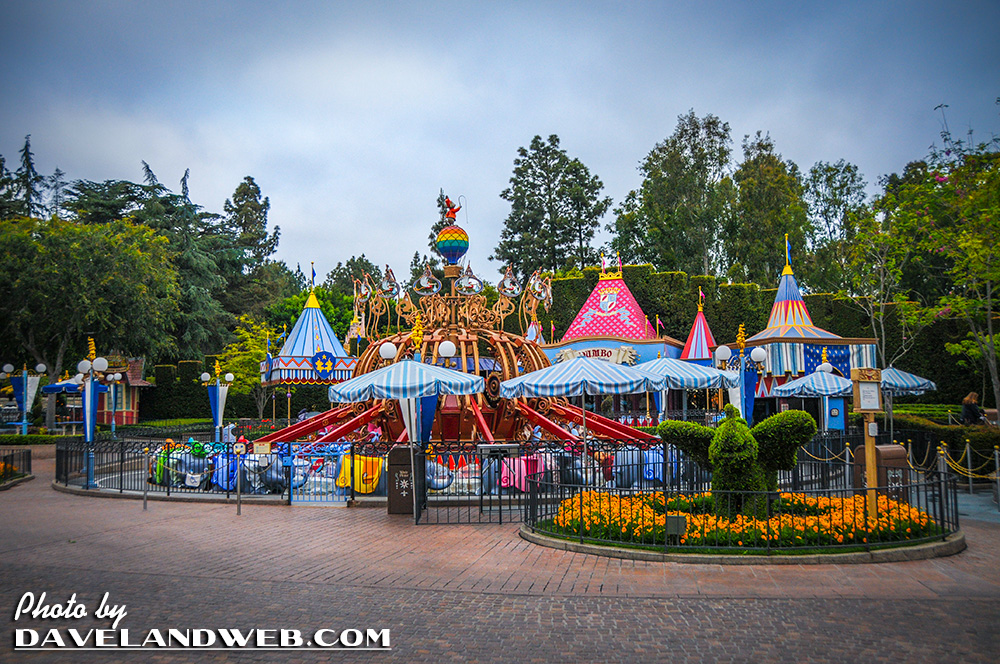 Whether any of this rock work is leftover from those days is not known to me: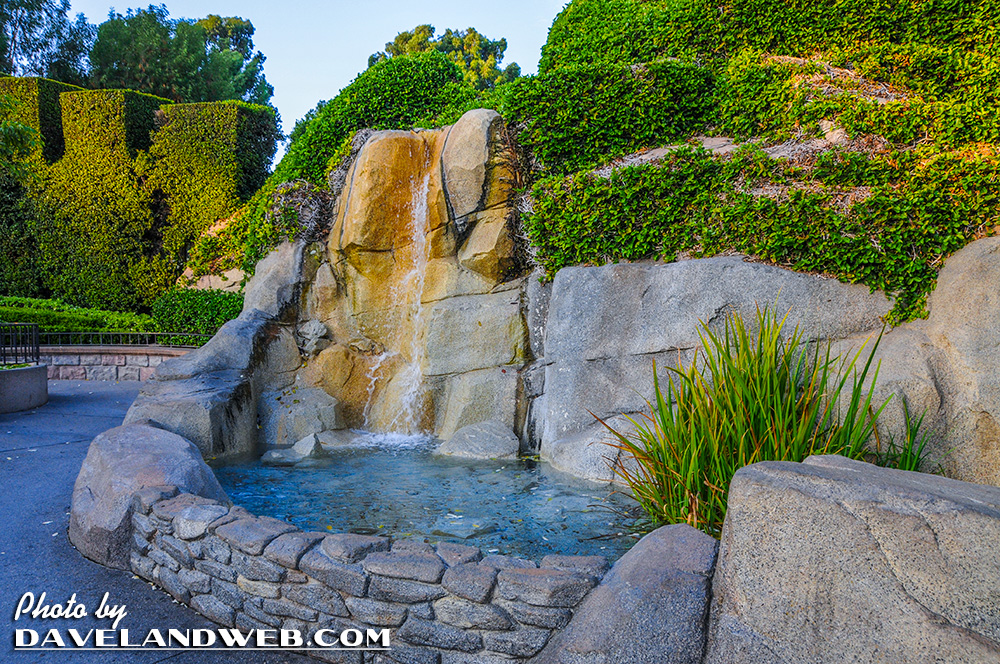 Back to the past...
Skull Rock is one of those rare instances where artificial rock looks real. I think the craftsmen that created this area did a marvelous job, as it looks completely natural. Well, about as natural as a gigantic skull with water flowing out of its mouth and glowing green eyes at night looks.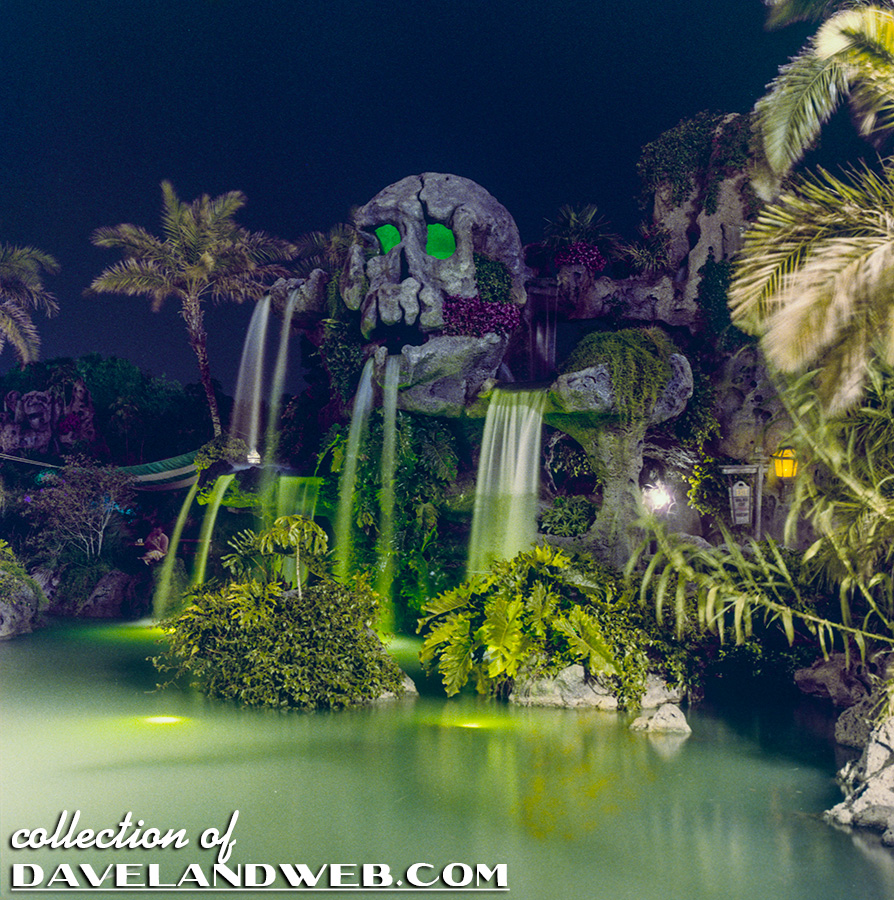 These four photos were taken in May 1961, about a year after this scenic spot debuted.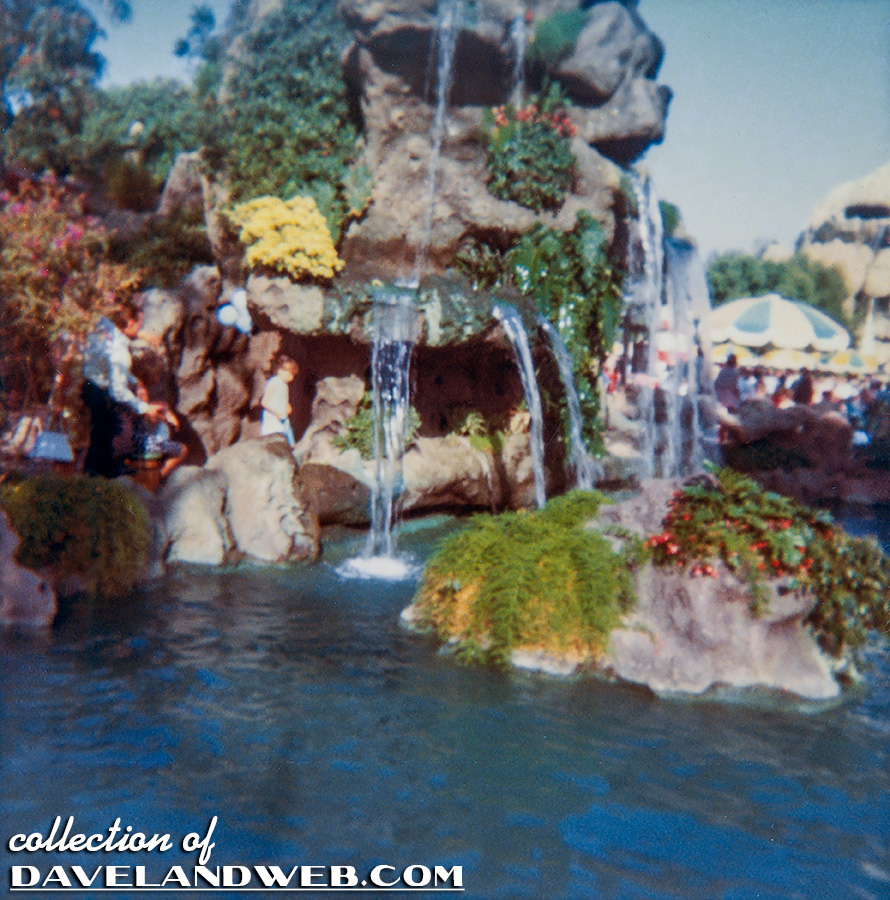 The other thing I like about Skull Rock are the hidden pathways, making it feel as if you are stumbling upon a secret oasis that few are aware of. My favorite parts of Disneyland are typically like this; those rarely discovered alleys, paths, or caves that are usually devoid of guests. They are spots where you can relax and go "awwwwwwwww" while sitting on a bench, taking in the breathtaking scenery.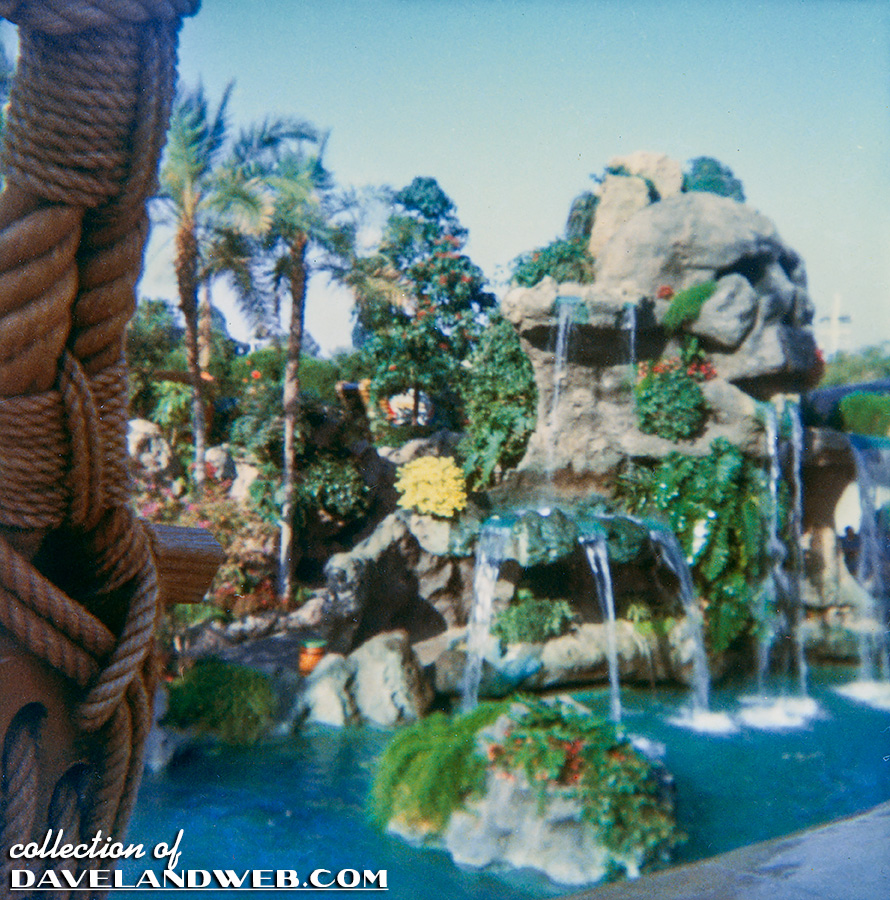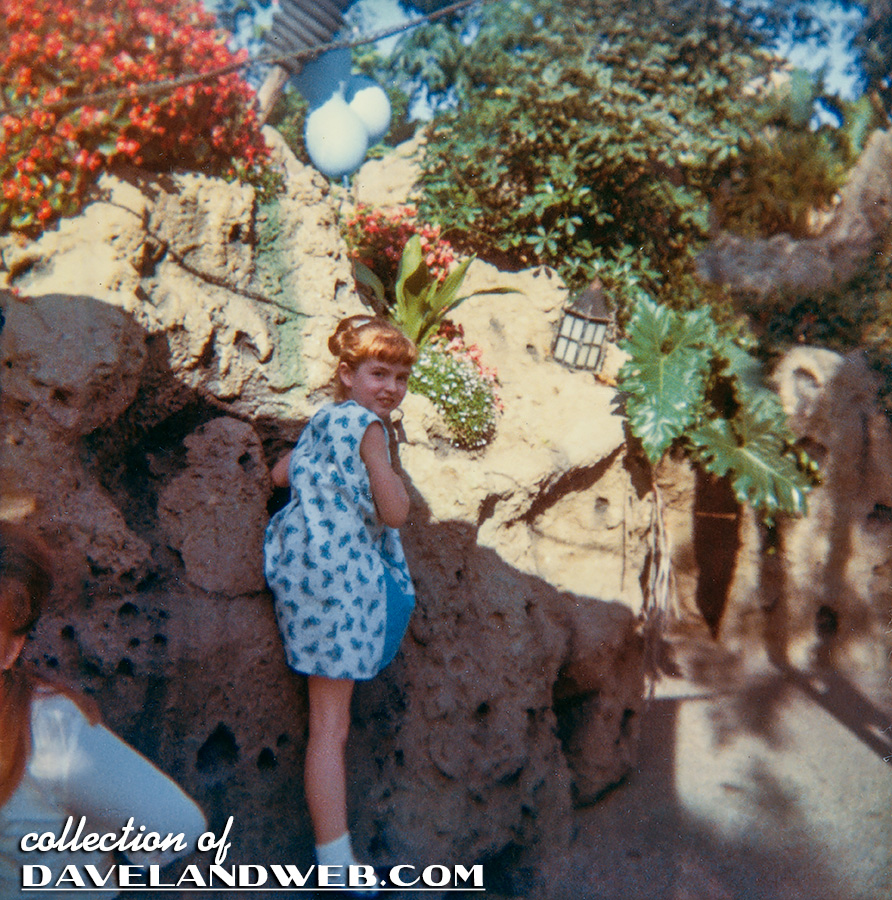 Besides the rockwork, the landscaping makes this area seem so lush, too. The gray rock is softened perfectly by the plants that surround it. The waterfalls are the icing on the cake.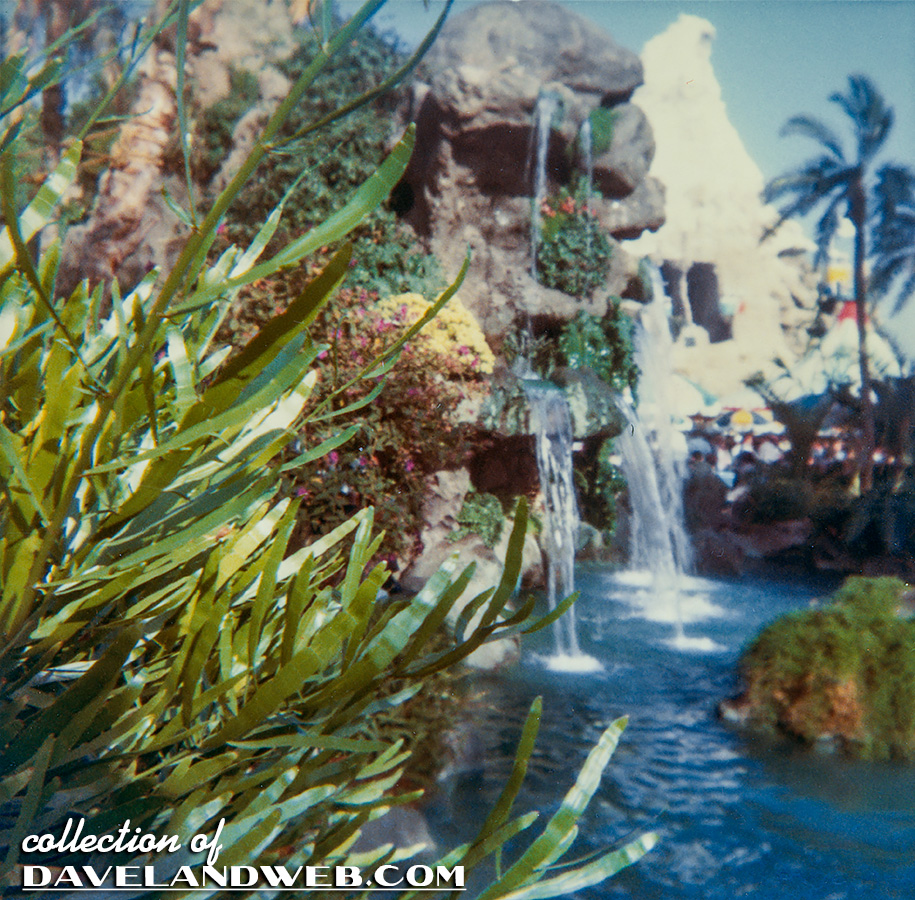 A June 1961 side shot, showing the plank from the back of the ship that would have taken guests to the outdoor seating area.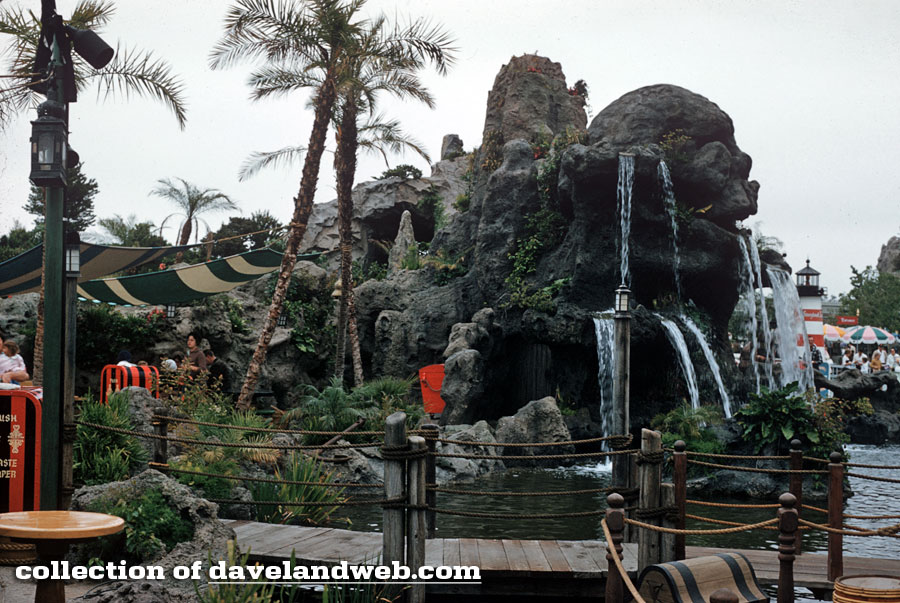 A nice September 1962 front view. That skull is so well done; you could almost believe that nature created it.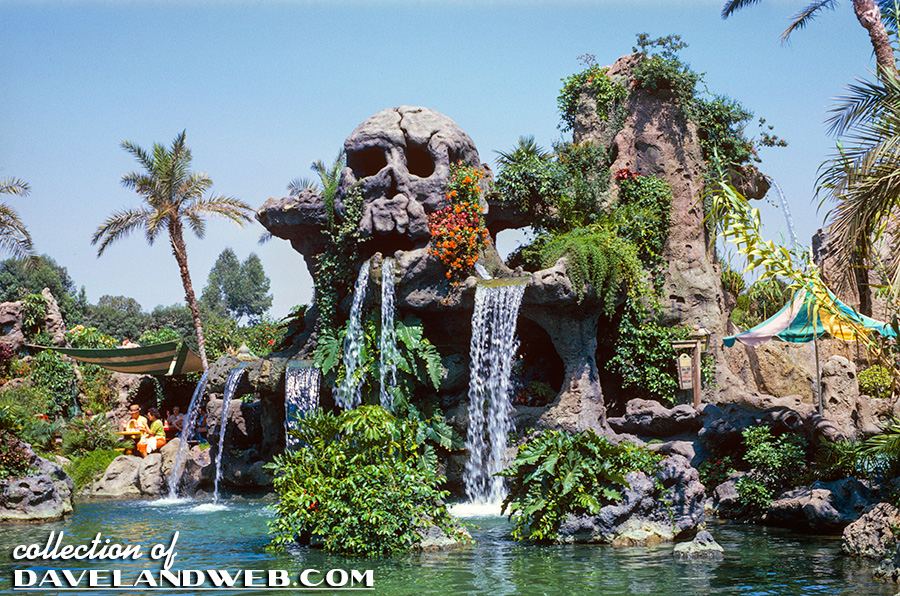 Whereas the tribute done years later at the Disneyland pool definitely looks manmade: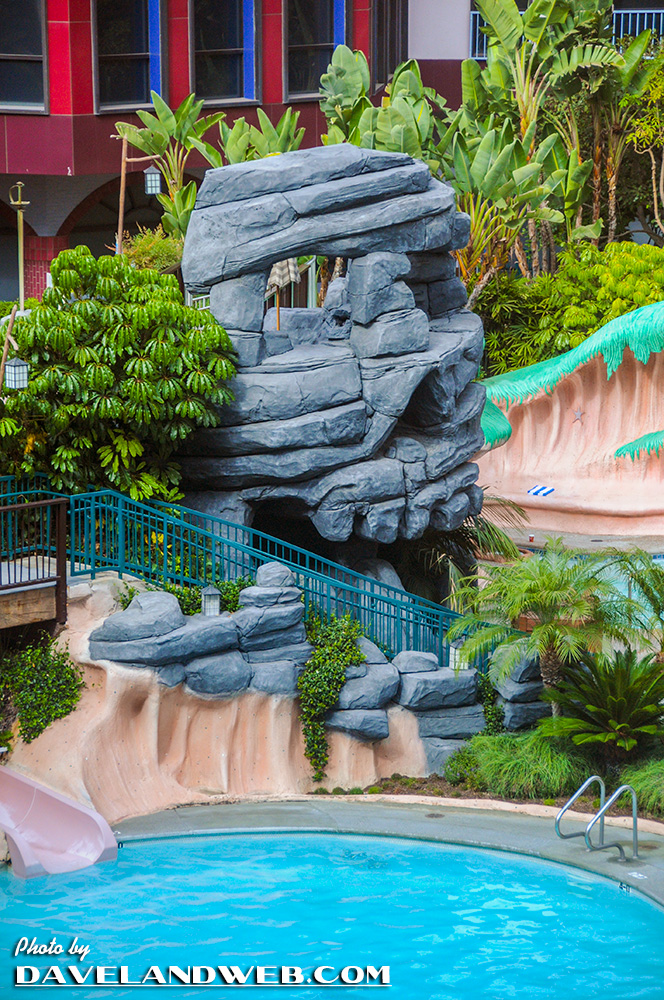 In this September 1962 photo, you can see Casey Jr. chugging along in the background.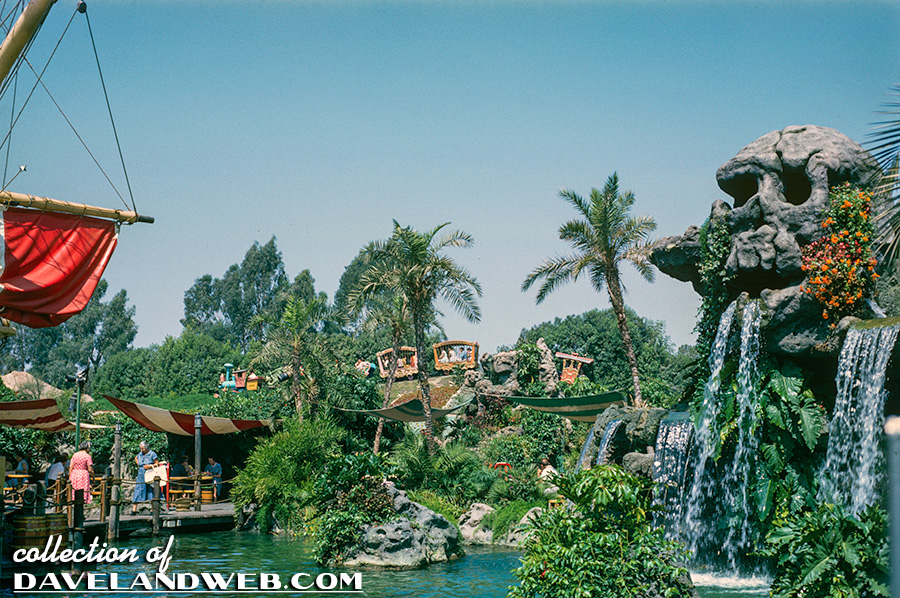 The Chicken of the Sea Mermaid appears to be waving her wand over the skull in this image from April 1963: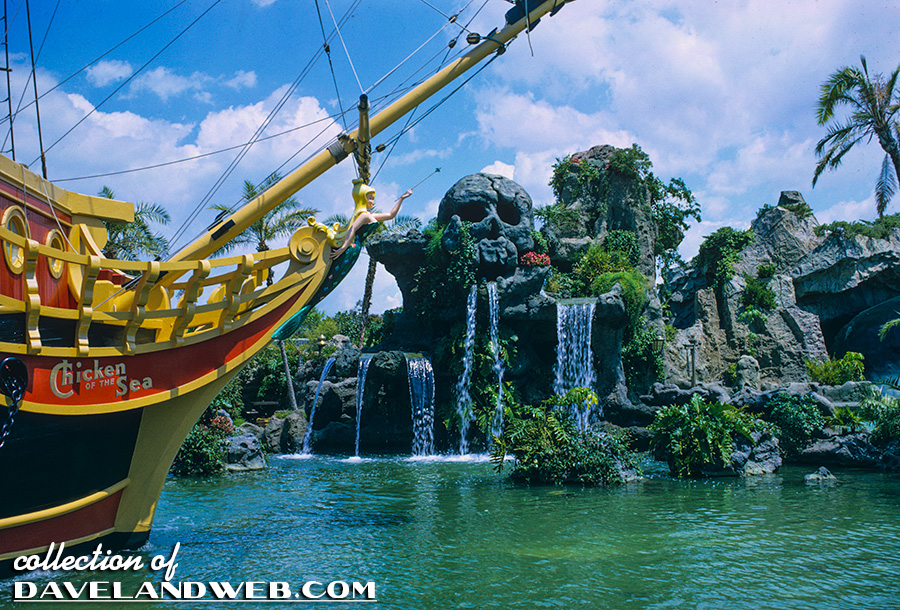 May 1963: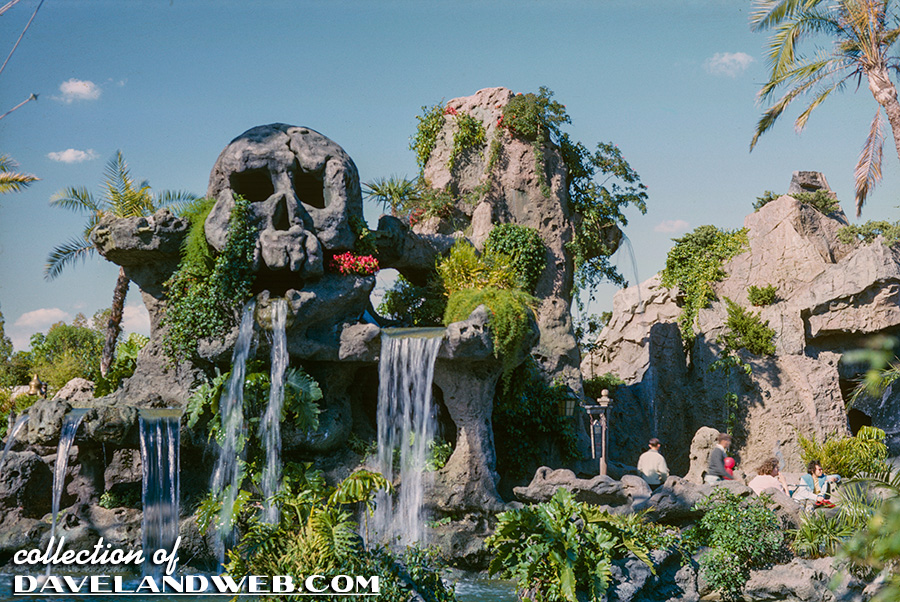 May 1964: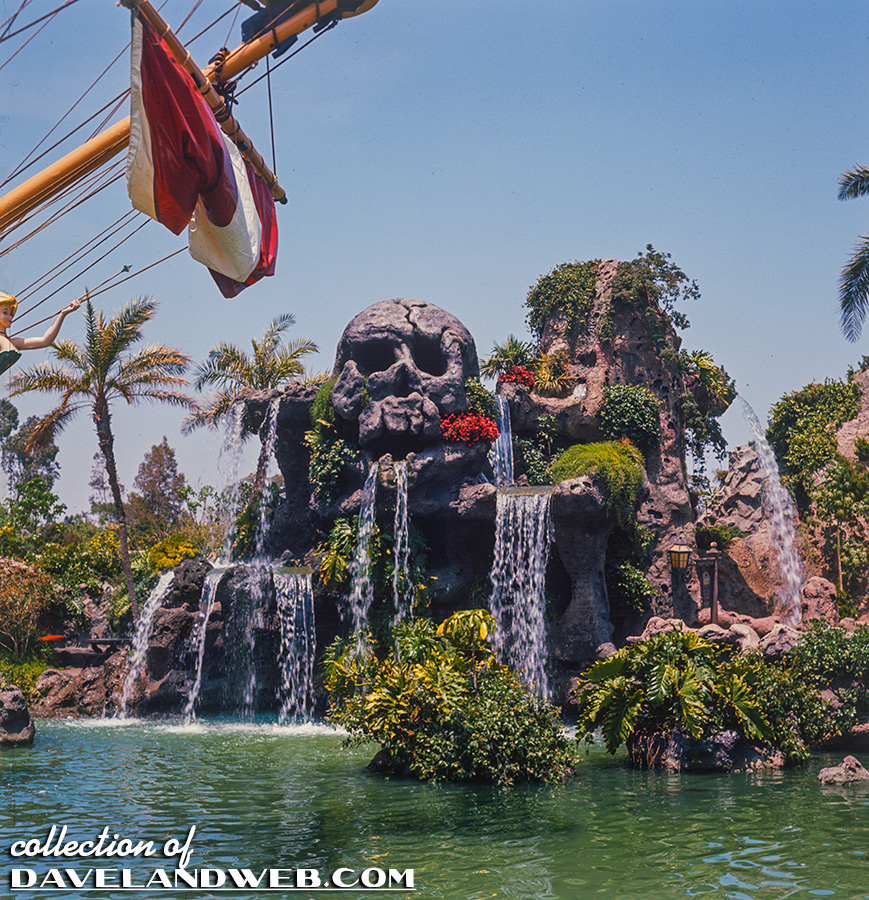 This overview shot was taken from a Skyway bucket in September 1964: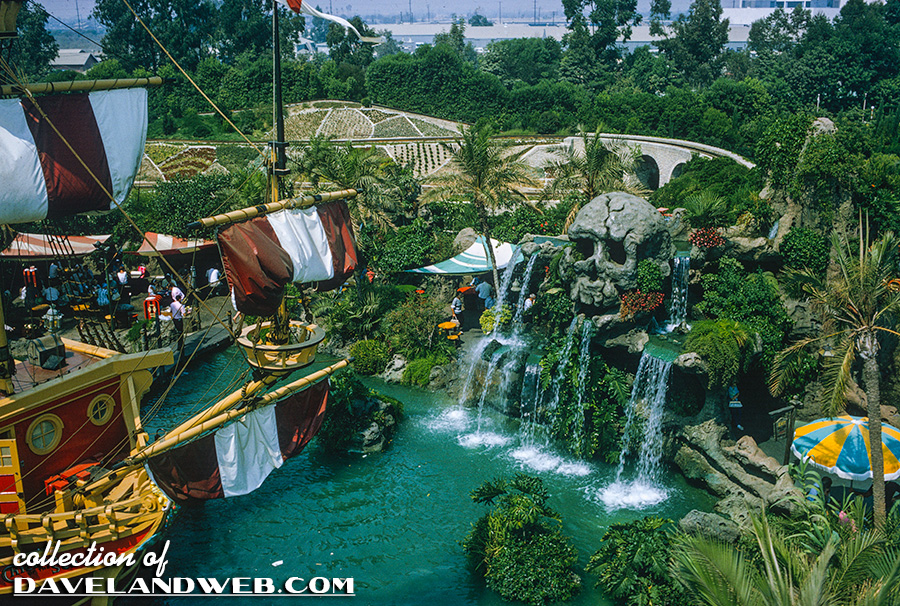 January 1965: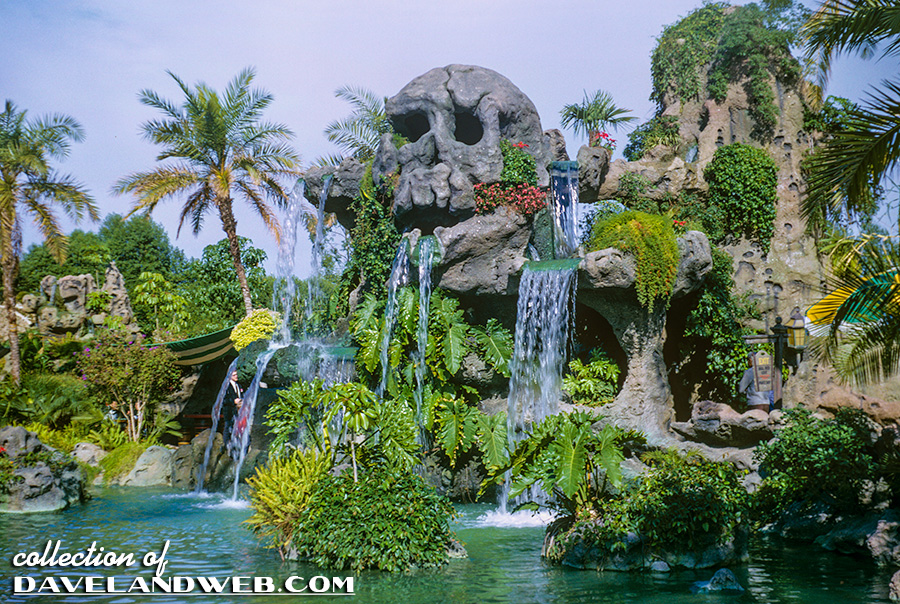 A great close-up from June 1965: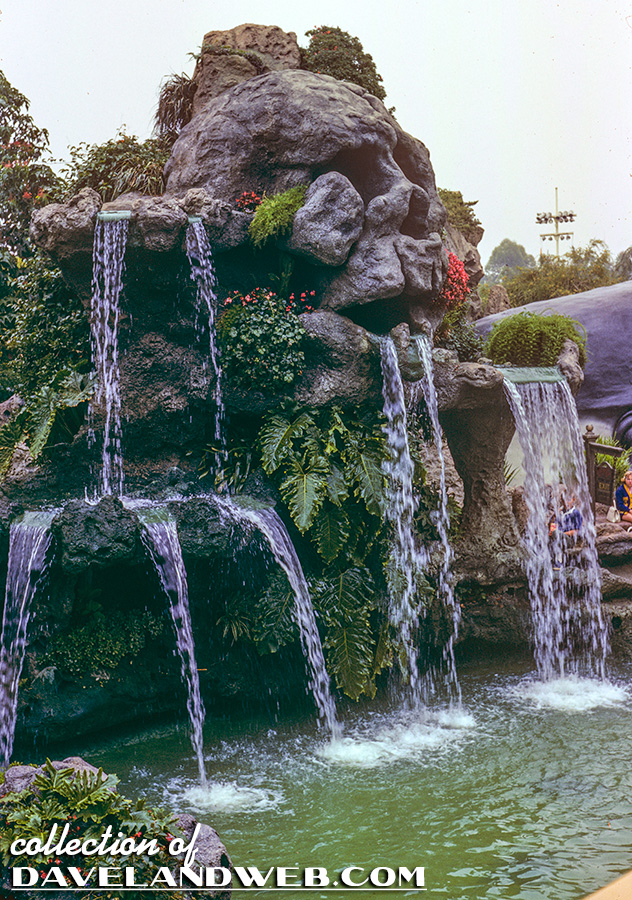 A few more Skyway bucket shots, from September 1965: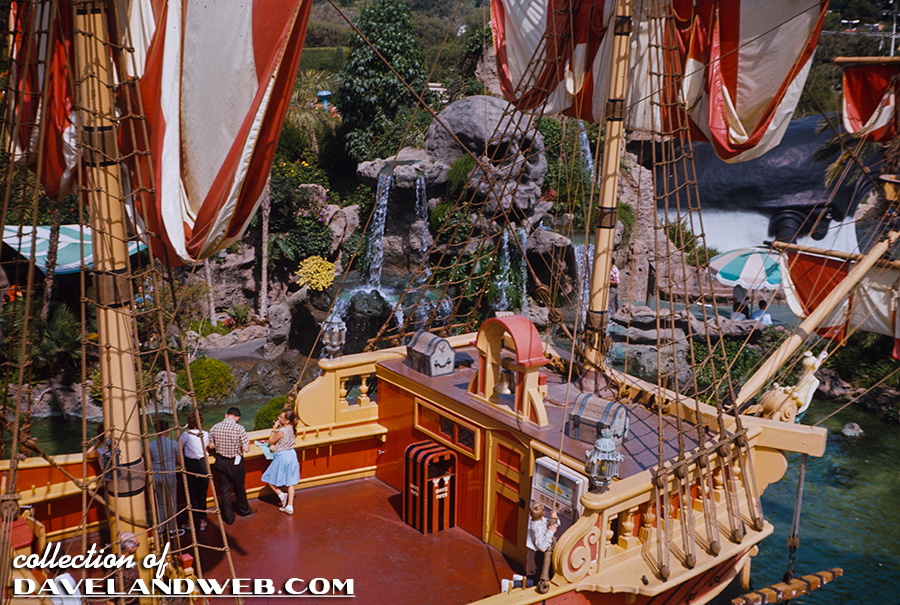 August 1966: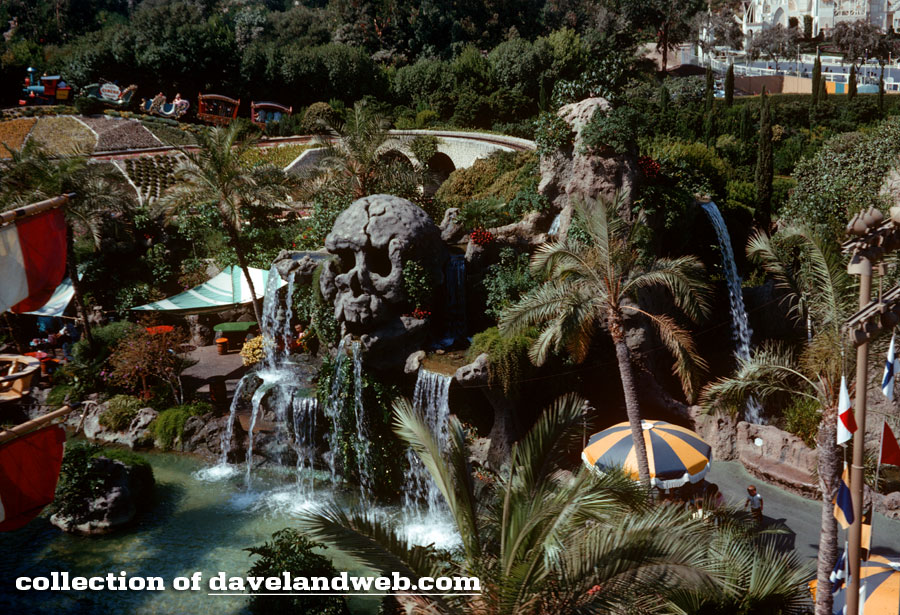 In this March 1967 image, you get both Skull Rock and Monstro. I'd say Monstro's mouth is bigger!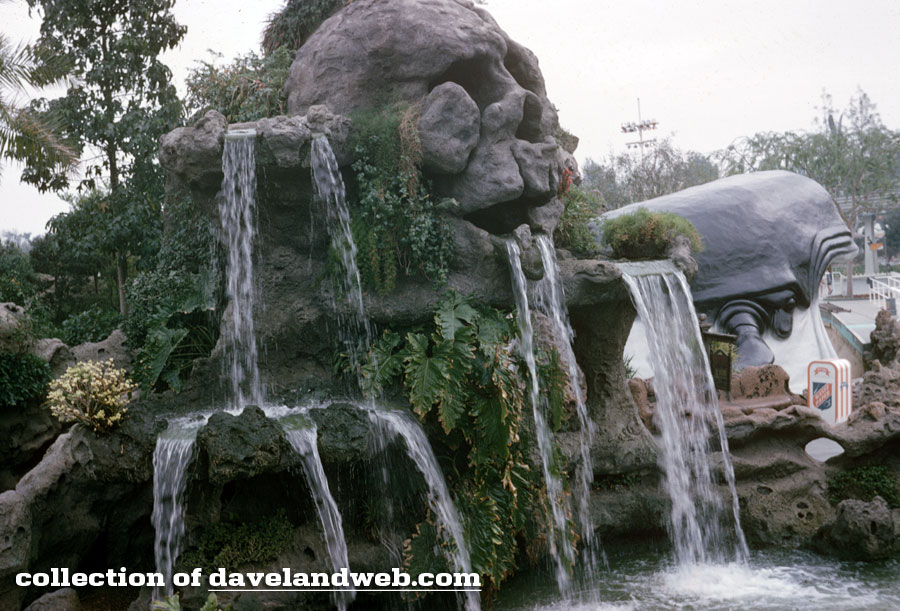 By January 1968, the landscaping has pretty much taken over the rock work. So tropical looking!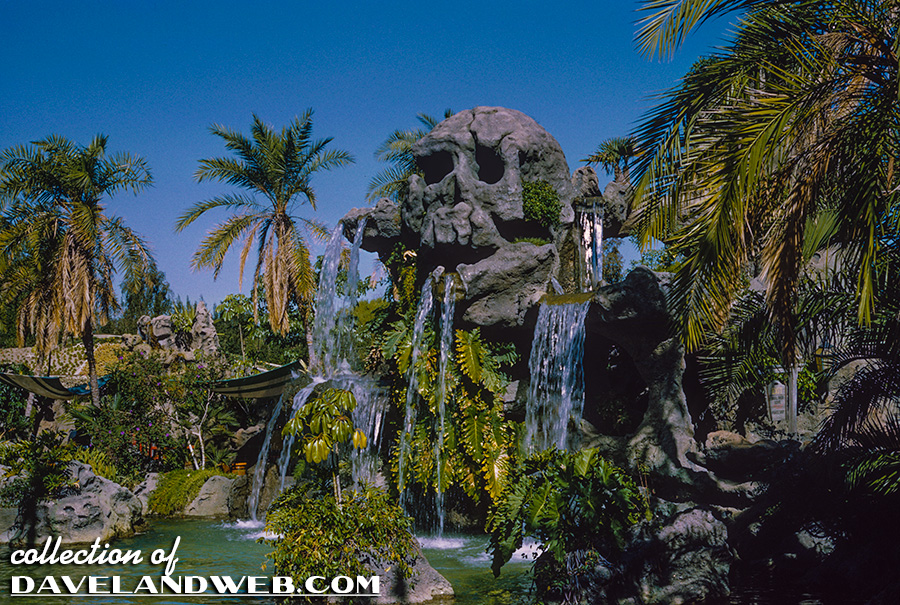 March 1968: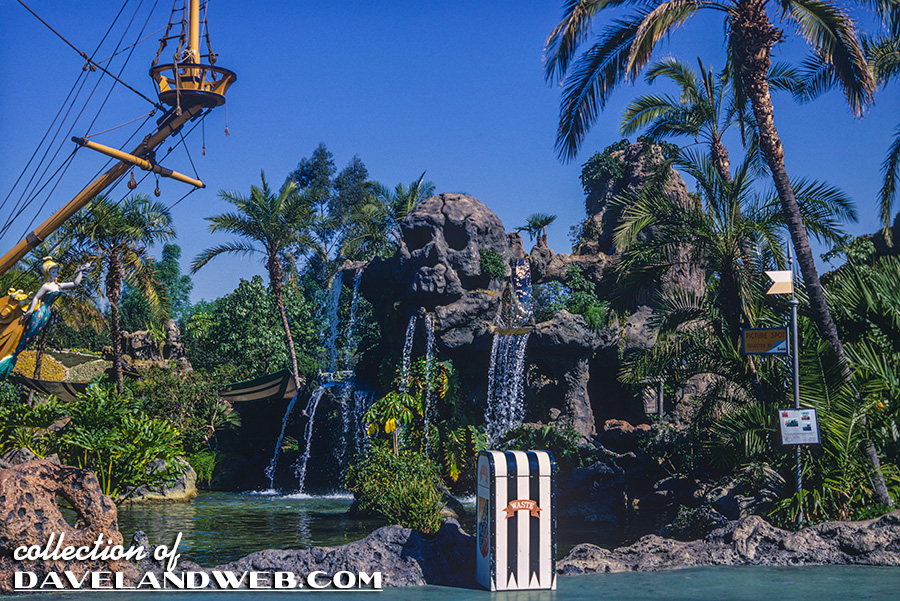 Moving into the 1970's; August 1970: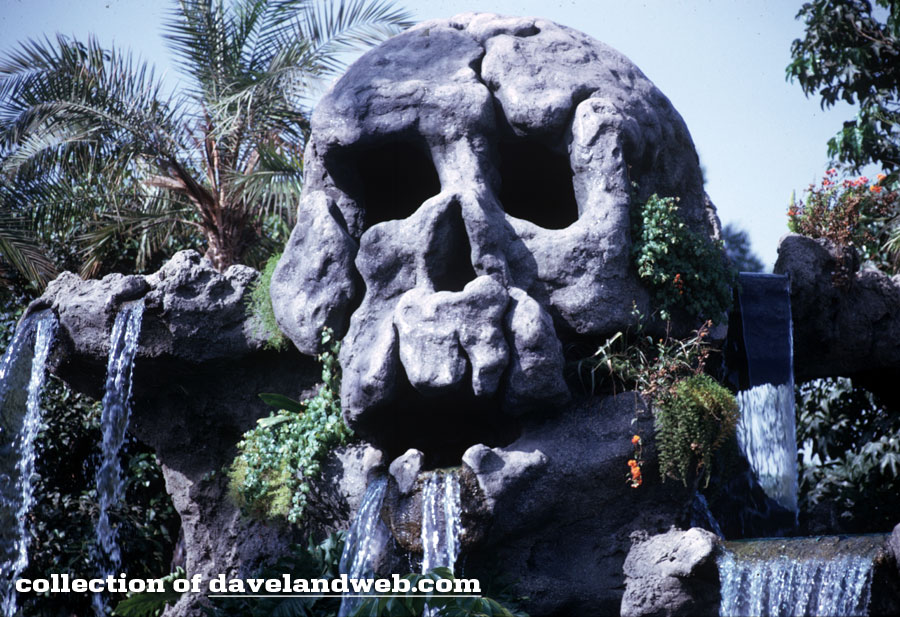 February 1971: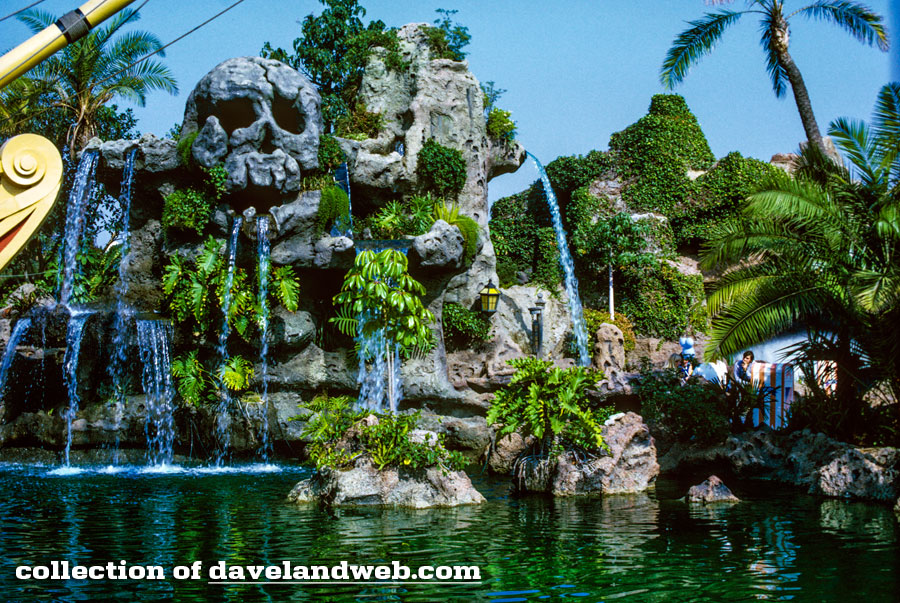 One more Skyway shot, this time from October 1972: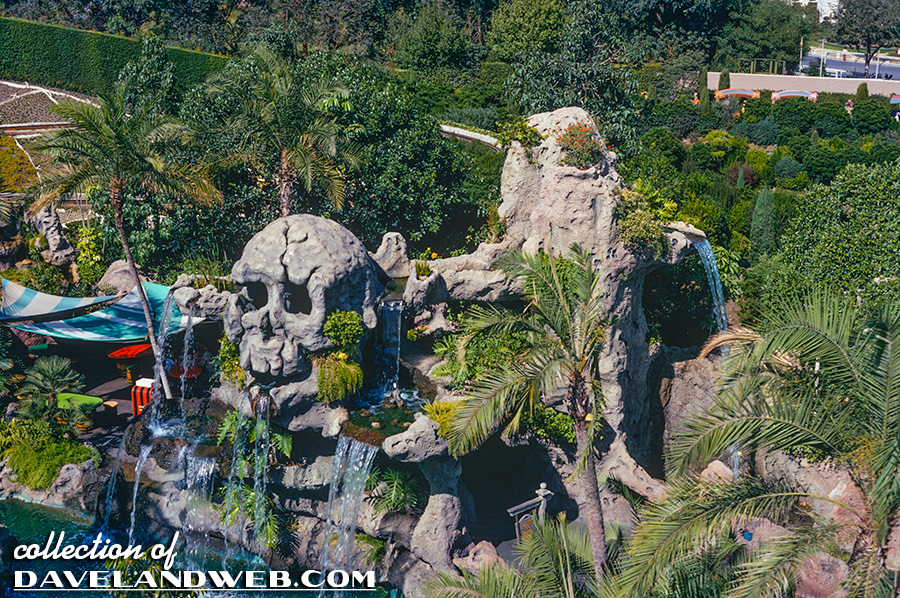 And the very last shot I have of Skull Rock Cove, before it was removed during the Fantasyland remodel. This one is from June 1982: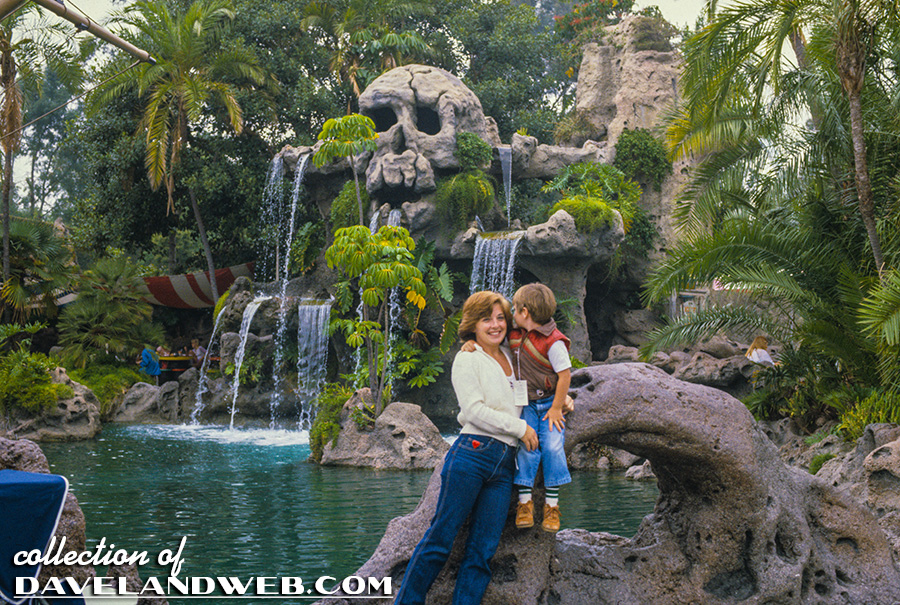 I believe the loss of Skull Rock Cove was even greater than the loss of the Pirate Ship. Maybe one day the Imagineers can find enough real estate to bring this peaceful little area back to the park.
See more vintage Disneyland Skull Rock photos on my
Chicken of the Sea photo web page.