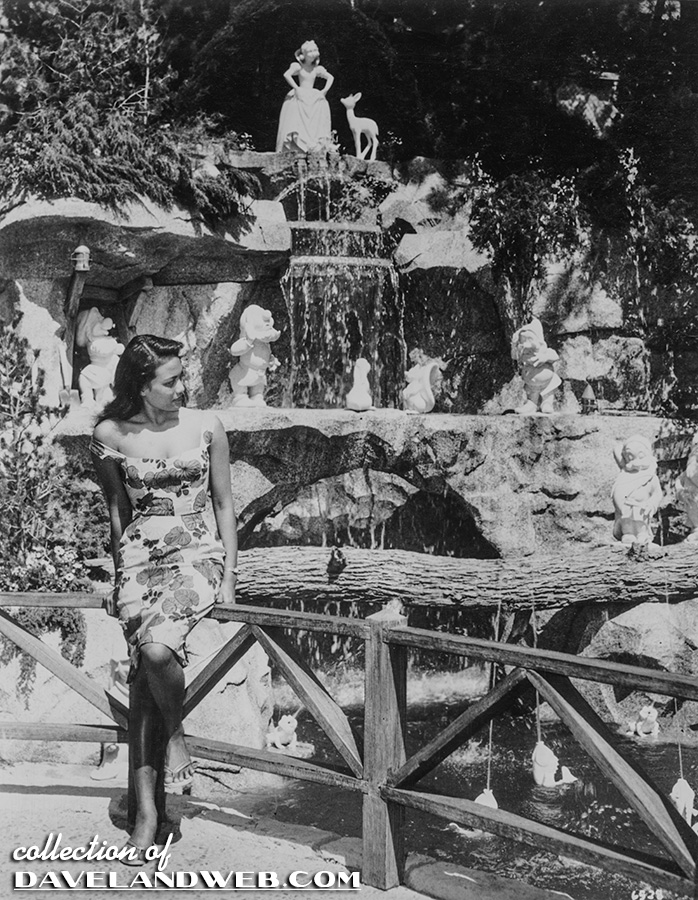 My collection now has not one, not two, but THREE photos of Tarita, the Tahitian beauty best known as Marlon Brando's ex-wife and his co-star in
"Mutiny on the Bounty"
(1962). This time, she is found languidly lounging on the fence for Snow White's Wishing Well. Looks like some dad got his wish the day Tarita came to Anaheim! Va-va-vaoom! Here's the vintage publicity blurb:
TAHITIAN BEAUTY…Tarita, 19 year-old feminine lead of "MUTINY ON THE BOUNTY," on her first trip away from her native Island paradise takes in the sights and participates in the fun of the world-famed Disneyland. The gorgeous Polynesian plays opposite Marlon Brando in the spectacular motion picture which is being filmed primarily in and around Tahiti. Aaron Rosenberg has produced the Arcola production with Lew Milestone directing.

As previously posted, Tarita was spotted in Town Square, holding a rather large bouquet of balloons, as most guests do when they visit the park.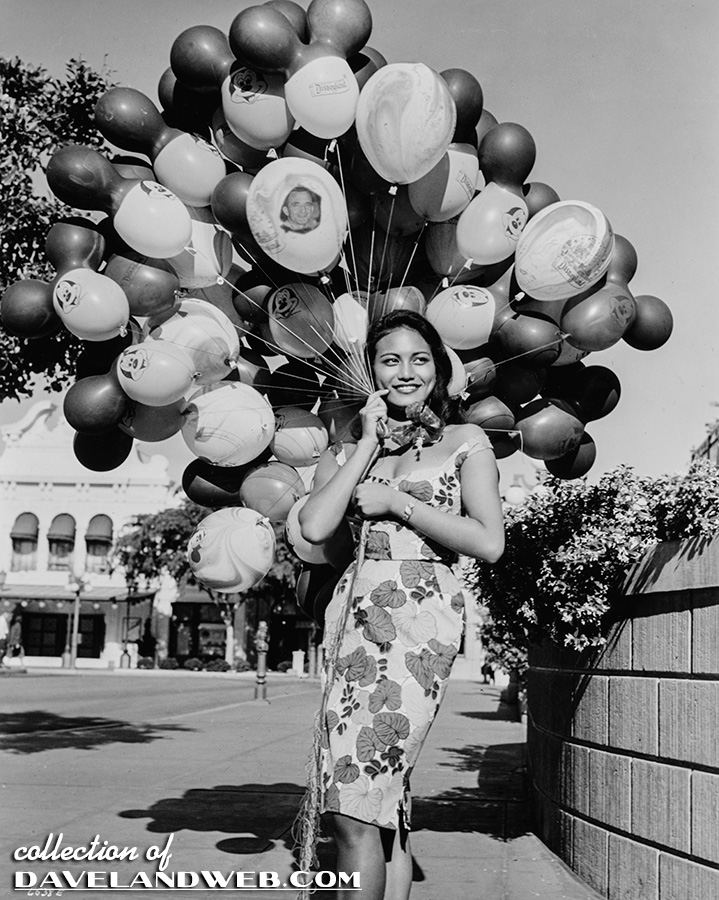 And here she is at the Autopia, waving to all her fans!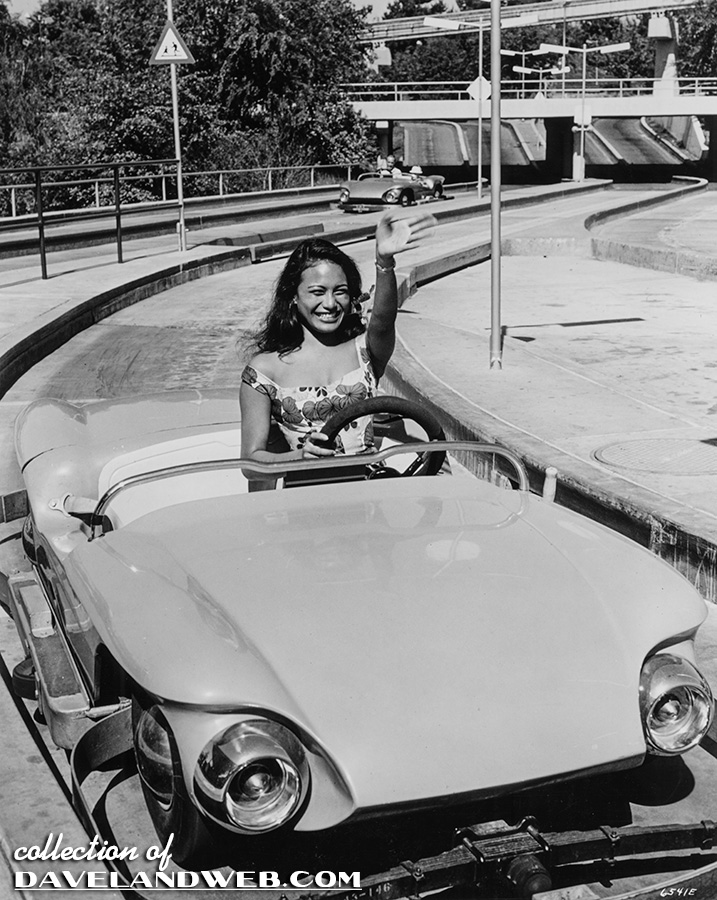 Huh, that's funny...it doesn't look anyone is around for miles...in ANY of these photos!
See more vintage and current Disneyland photos on my
Disneyland photo web pages.
Follow my Daveland updates on
Twitter
and view my most recent photos on
Flickr
.