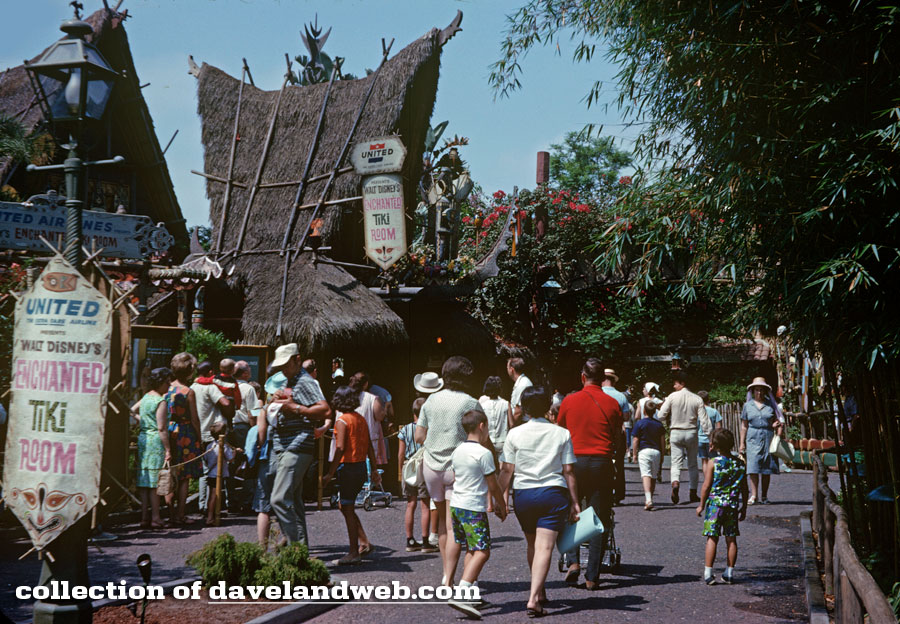 That's right, readers—this batch of August 1966 slides was developed at Sears. Who knew that Sears was the place where you could see your memories appear in bright colors, right before your eyes? We begin at the entrance to the Enchanted Tiki Room. Get a load of that line! You'll also note that the barker bird is still outside the entrance, giving a little pre-show to the guests who pass by.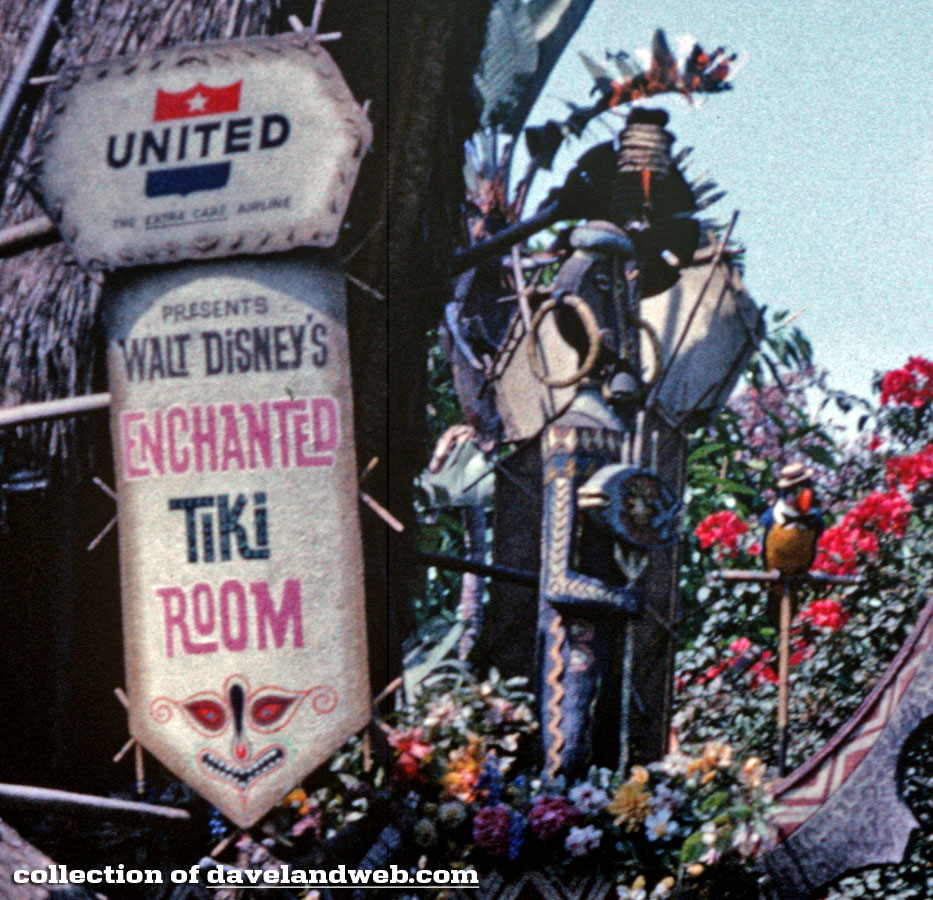 Over in New Orleans Square, the Ernest Marsh is just arriving at the station.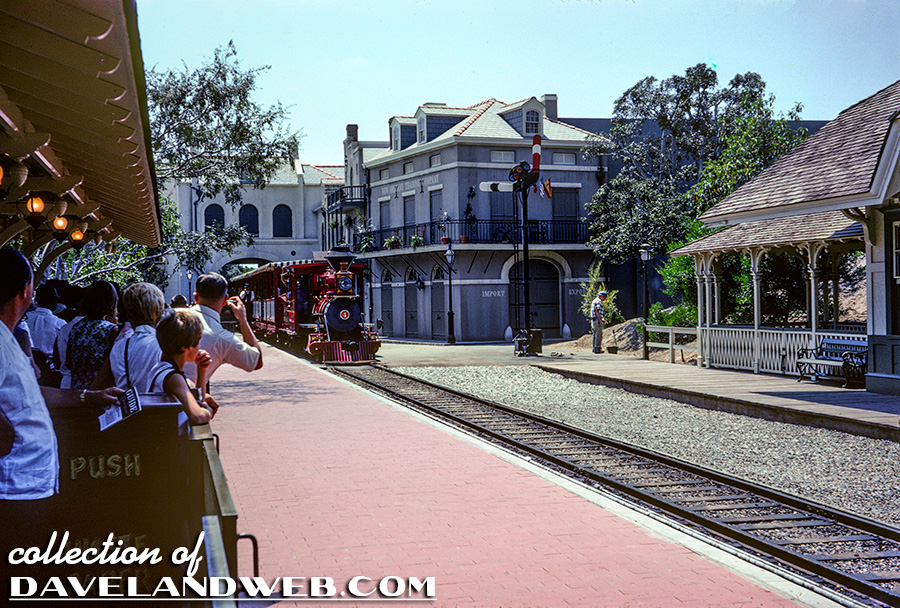 Zooming in, get a load of that vintage guide in this gent's hand: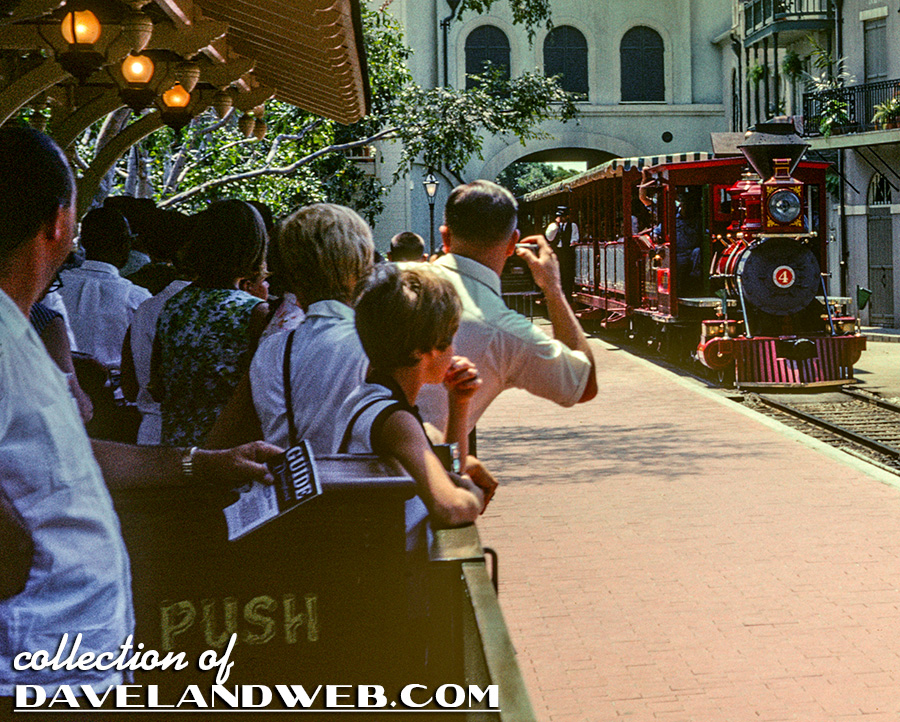 Let me in, let me in! I am pea green with envy at these guests who get to explore a vibrant Fort Wilderness: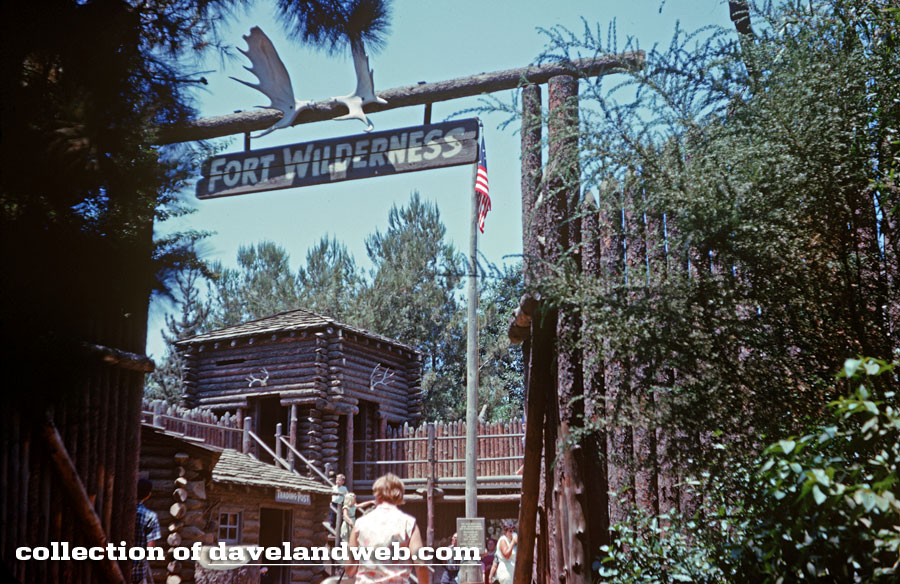 AND the signage!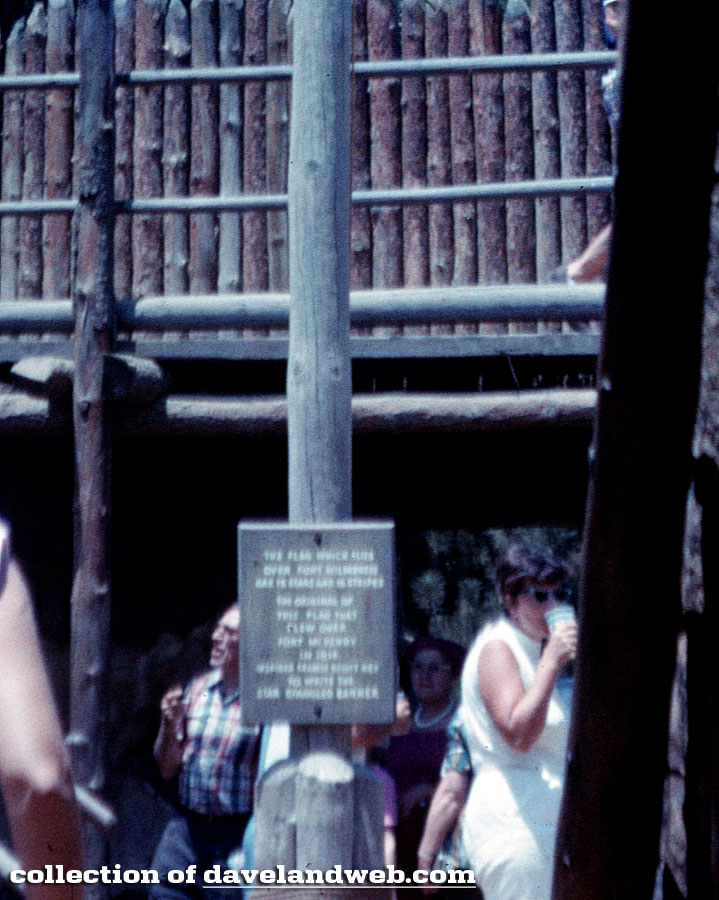 Canoes, Cascade Peak, and...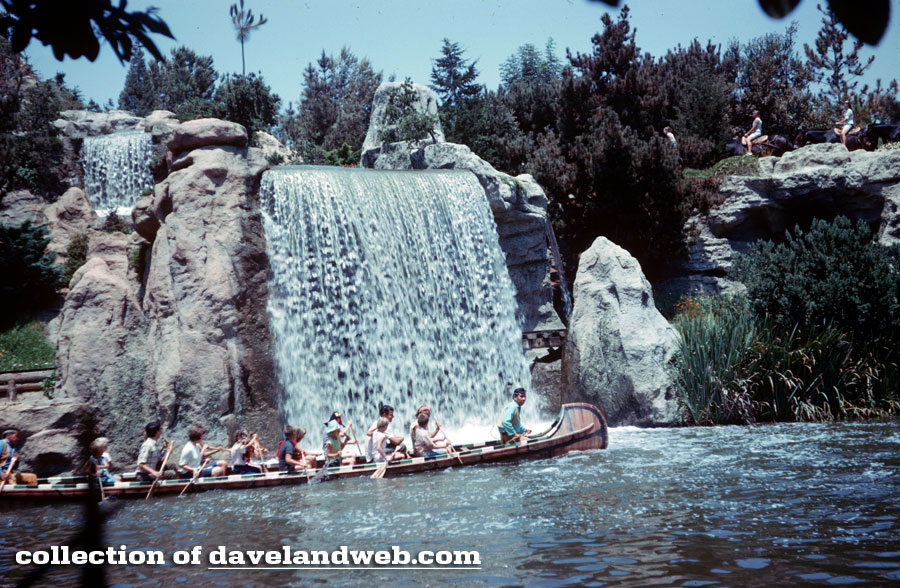 Pack Mules! All in one shot. Could it get any better?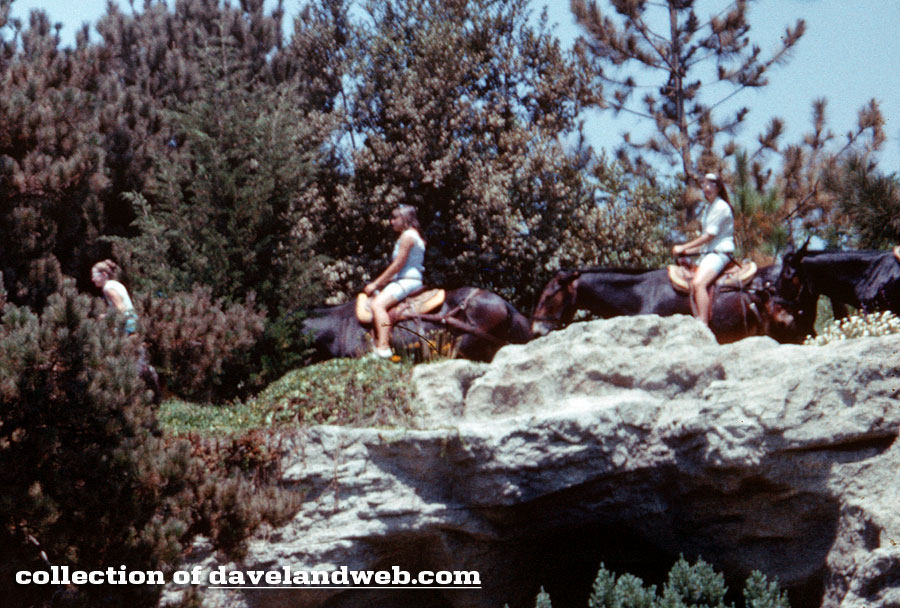 Over in Tomorrowland, the Moonliner has switched its sponsorship from TWA to Douglas. Today, it's sponsored by Coke. Somewhere in there is an ironic/sad message about Tomorrow...I'll let you figure it out.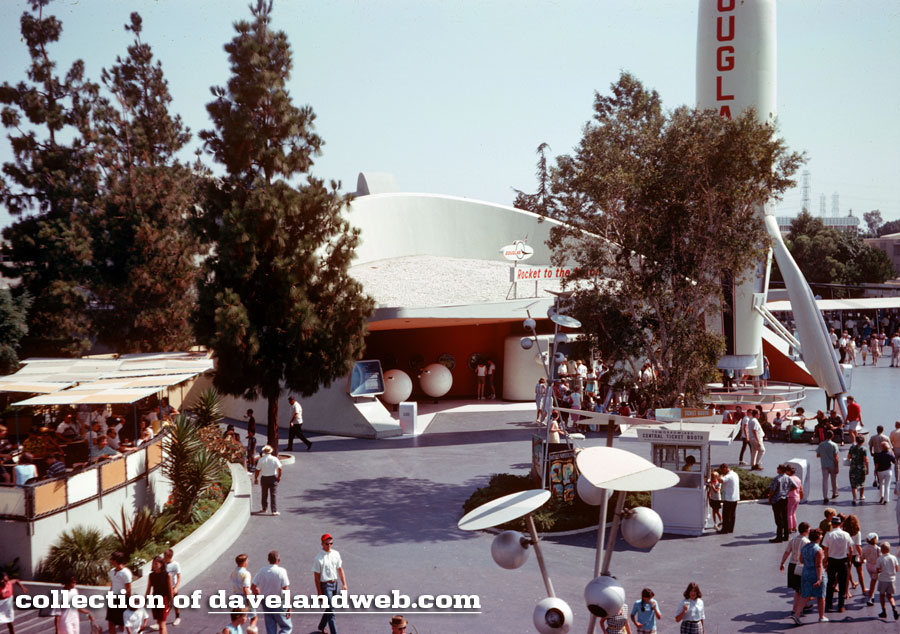 Gotta' zoom in for the entryway to the Rocket to the Moon attraction: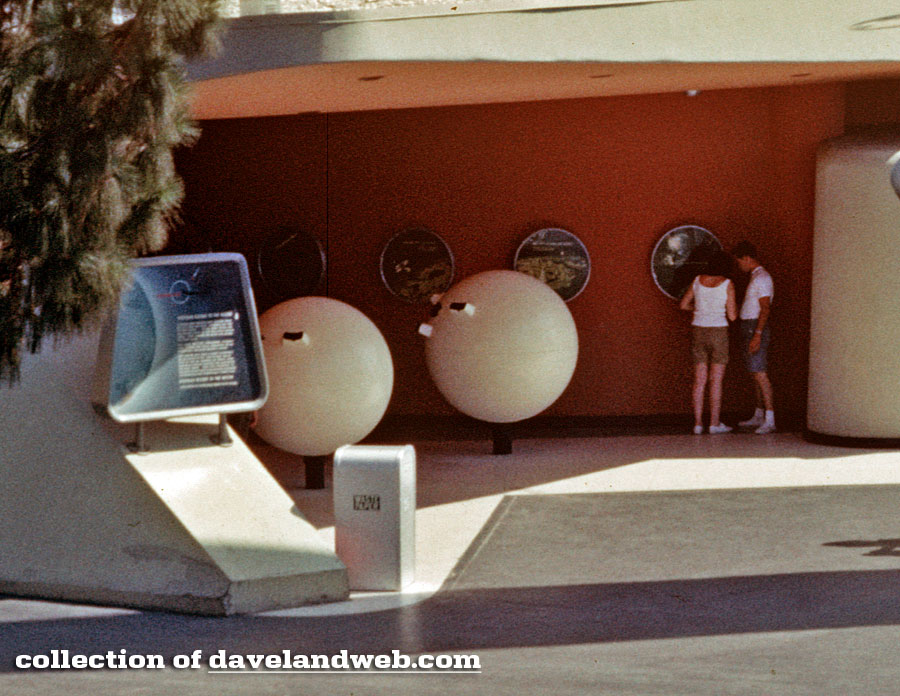 AND the Tomorrowland ticket booth: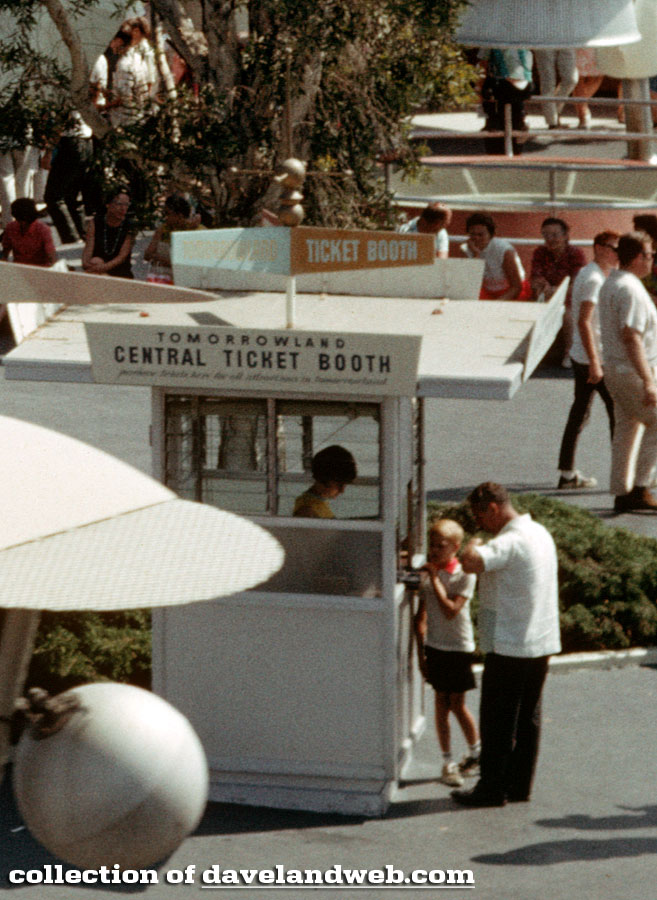 This image is absolutely breathtaking; two Monorails zig-zagging in one shot!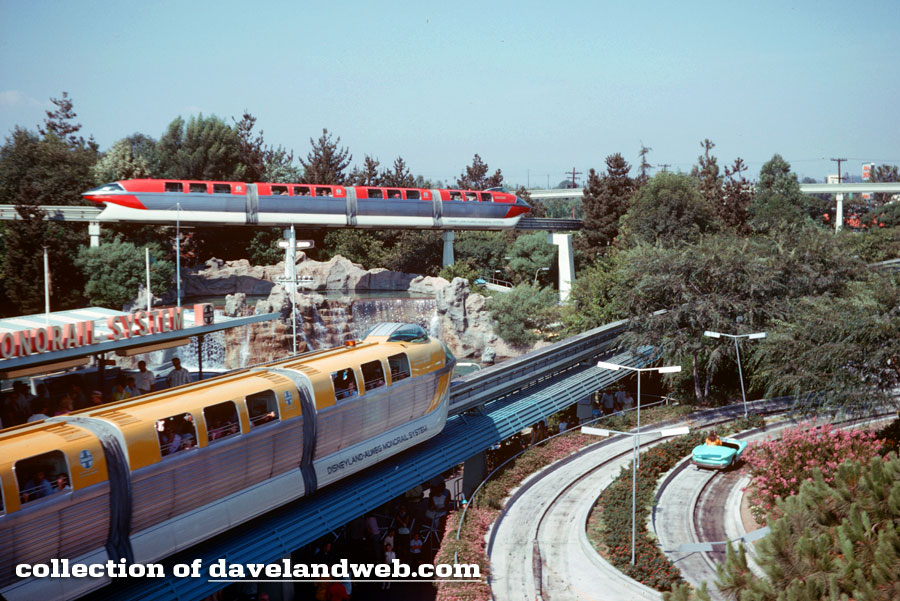 The recently released square Skyway buckets sure look colorful in 1966: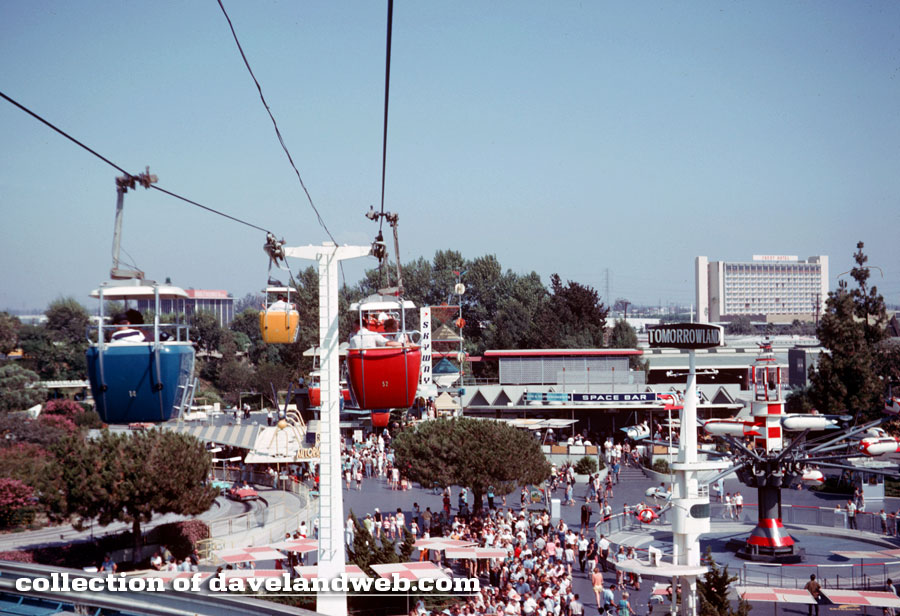 and a little closeup of the Space Bar: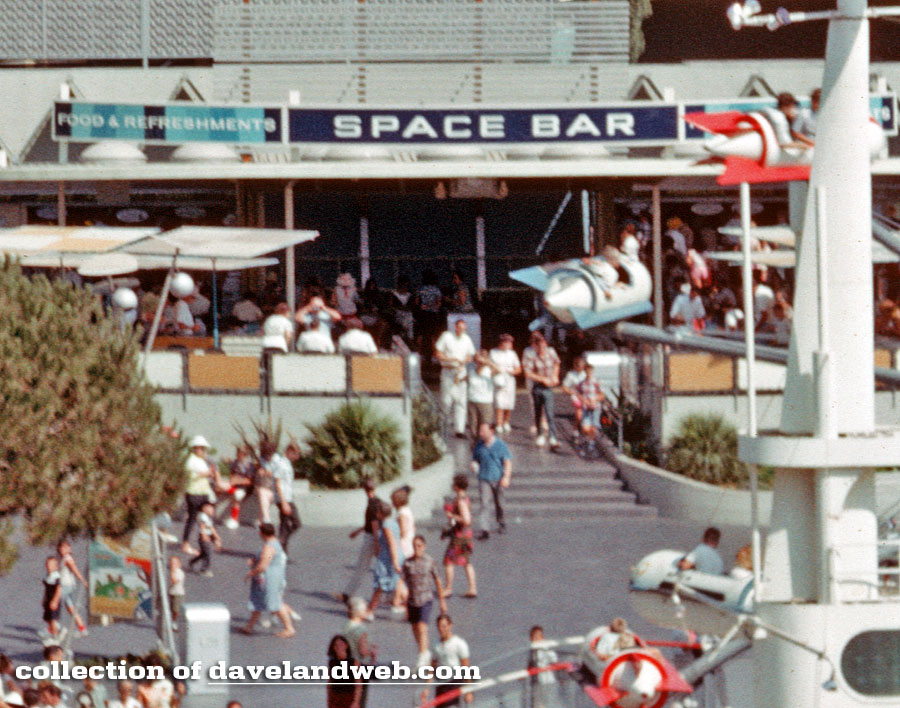 See more vintage and current Disneyland photos on my
Disneyland photo web pages.