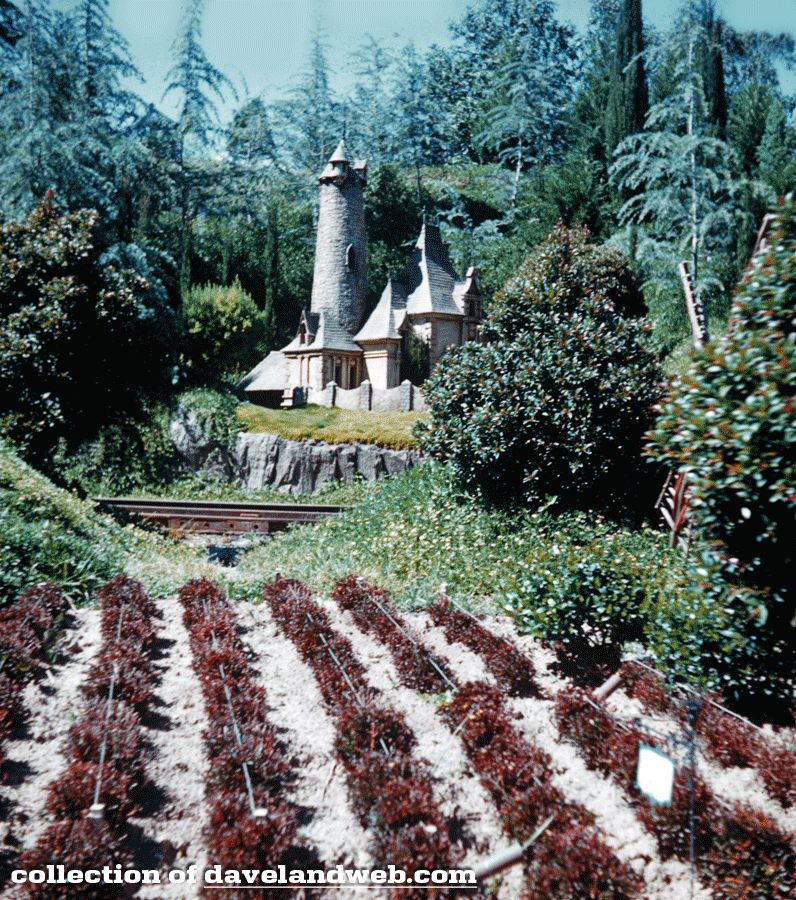 Today I am going to do a post with some depth. Using the magic of my patented process of FauxD©, you can get a semi-three dimensional view of Storybook Land. First up is a May 1961 stereoscopic slide showing the Tremaine home.
This contemporary shot shows that it's still there, basking in the golden hues of sunset.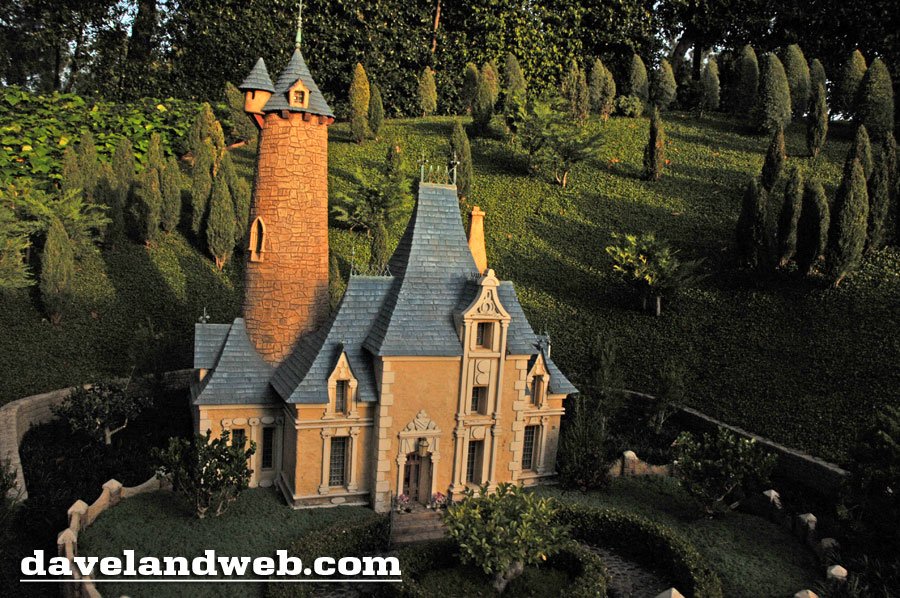 This vintage stereoscopic view from the 1950's shows the home of Practical Pig. He's the smart one that built his home of bricks.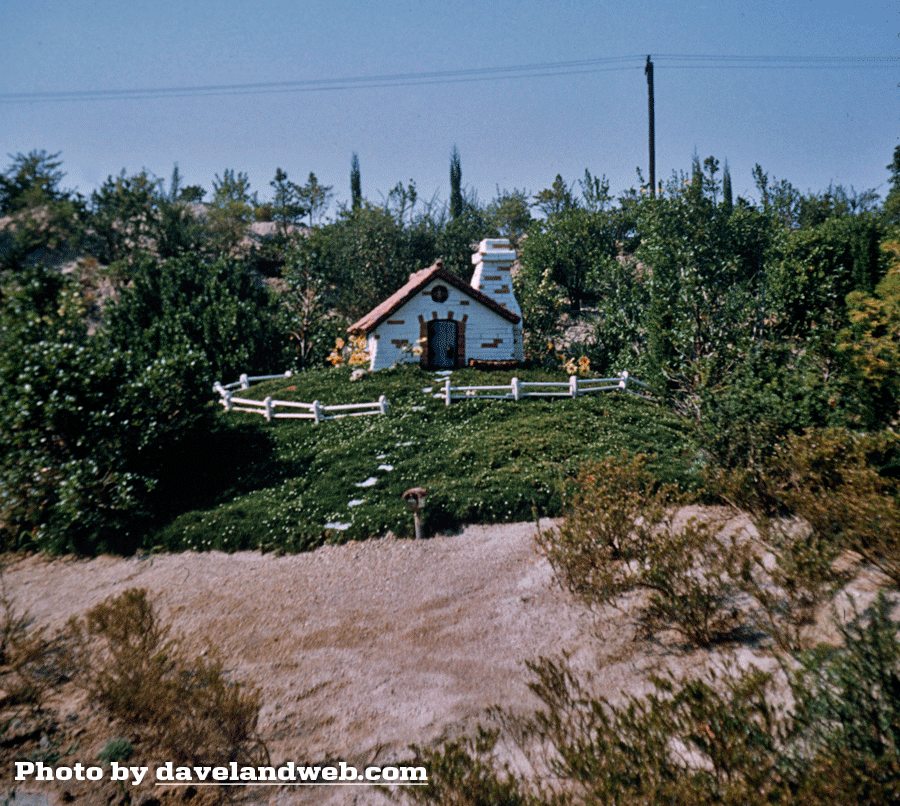 Looking very much the same, here's his home in a photo that I shot somewhat recently.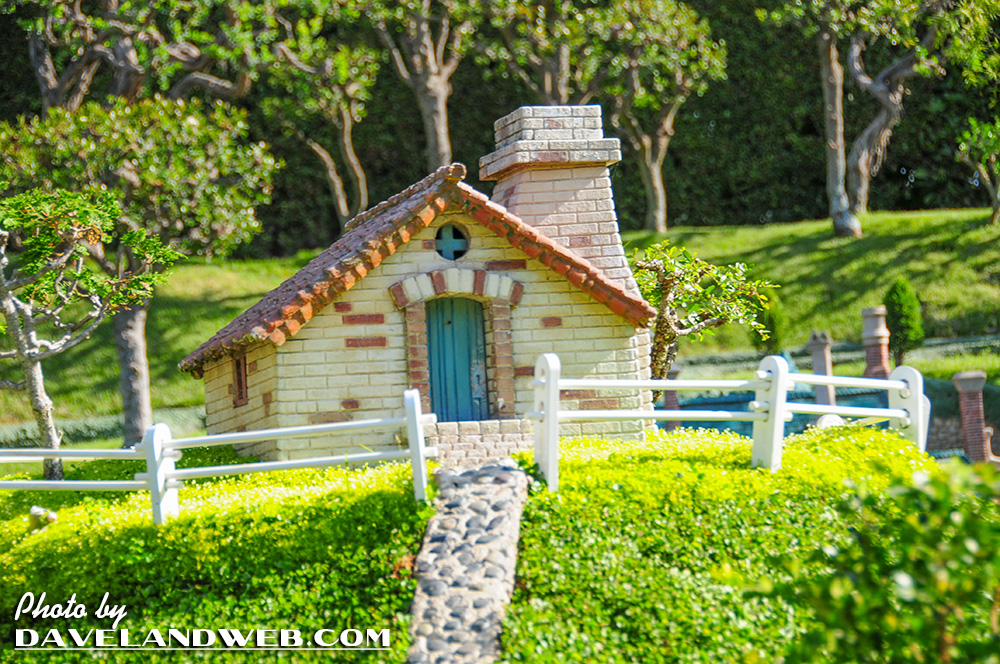 Note the detail on this miniature; you can even see a rusted lock on the front door!
See more vintage & current Disneyland Storybook Land photos on my
Storybook Land photo web page.