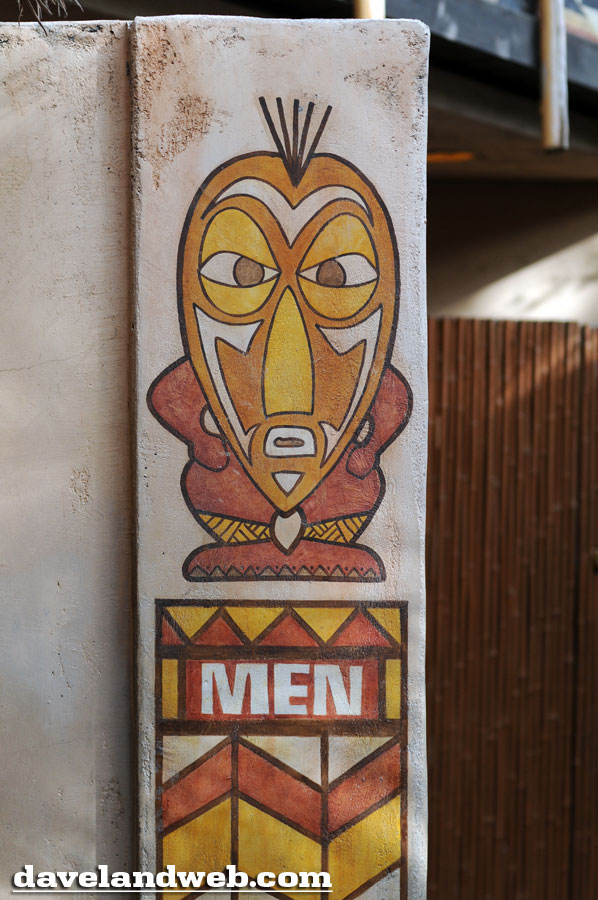 Back to the trip report. Sorry - had to use the restroom at Adventureland (the OJ at Riverbelle works fast). And no, I didn't go into both...just photographed the graphic outside. I'm an equal opportunity restroom photographer!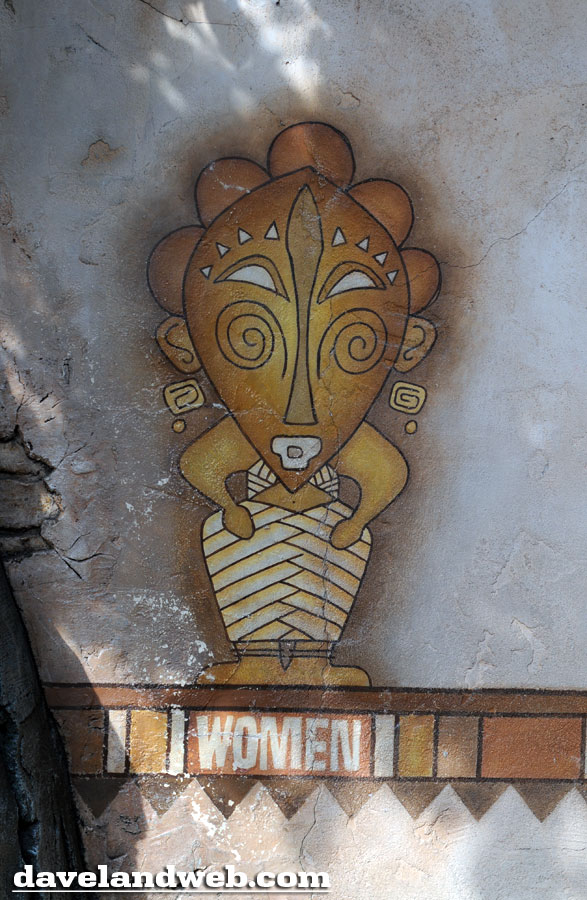 They should put one of these guys above the stalls; that would probably move the guests through at a much faster rate.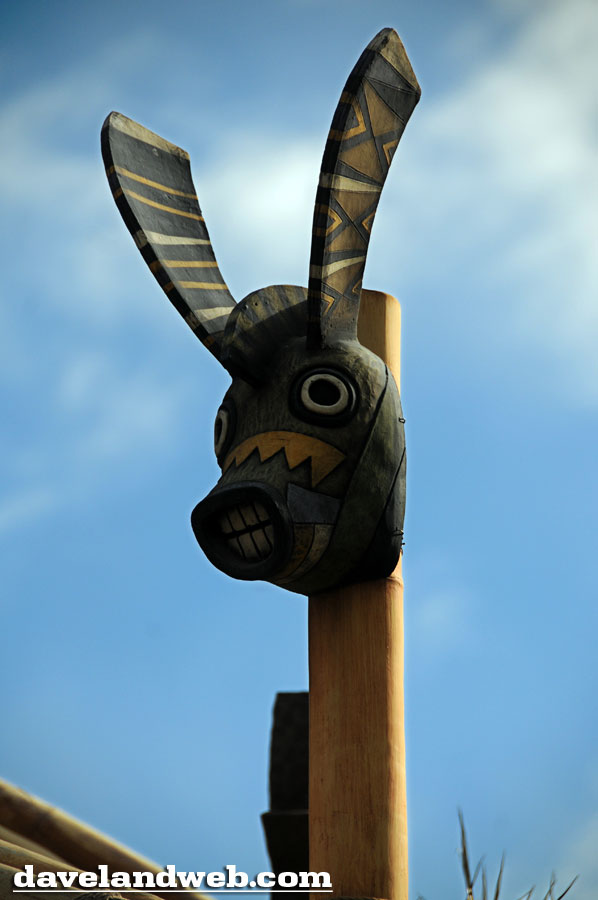 Heading back to New Orleans Square, a ride through Pirates was (of course) mandatory. It must be early; only two strollers in sight. Later in the day, it is amazing, as this area becomes a haven for the little contraptions.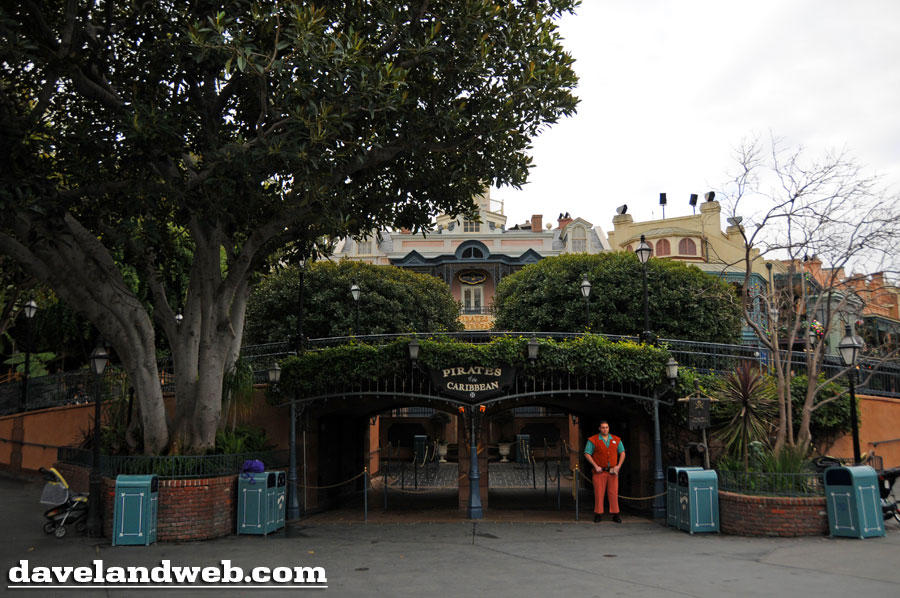 A few of the usual shots: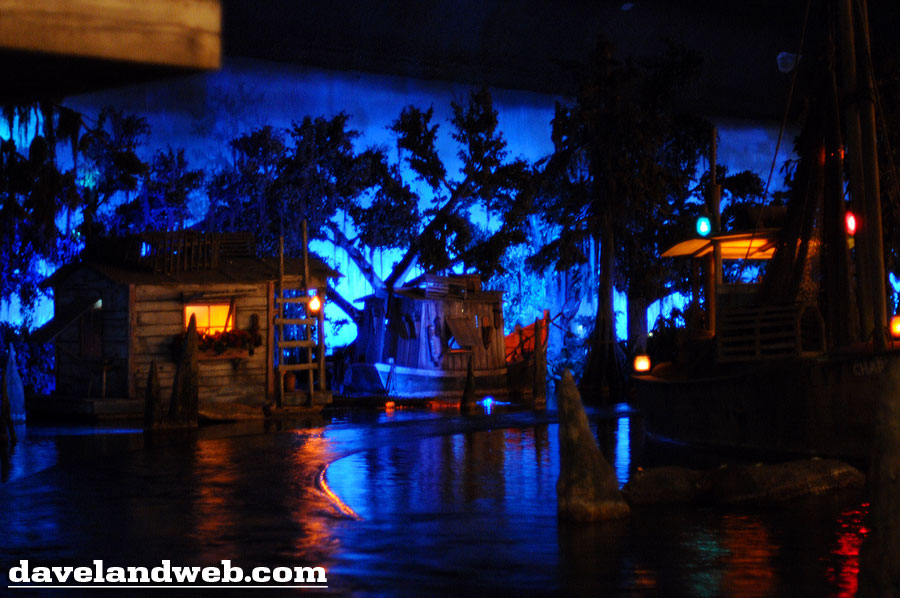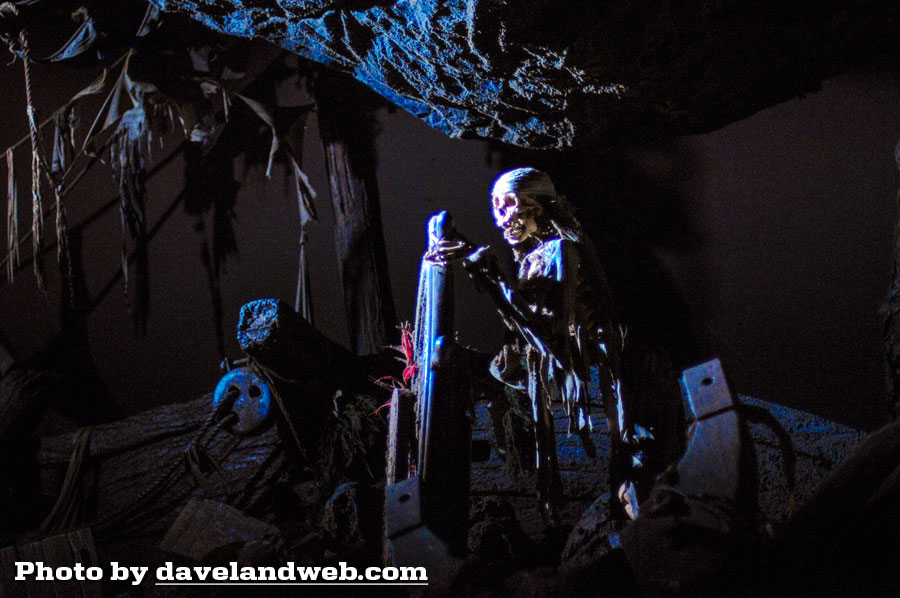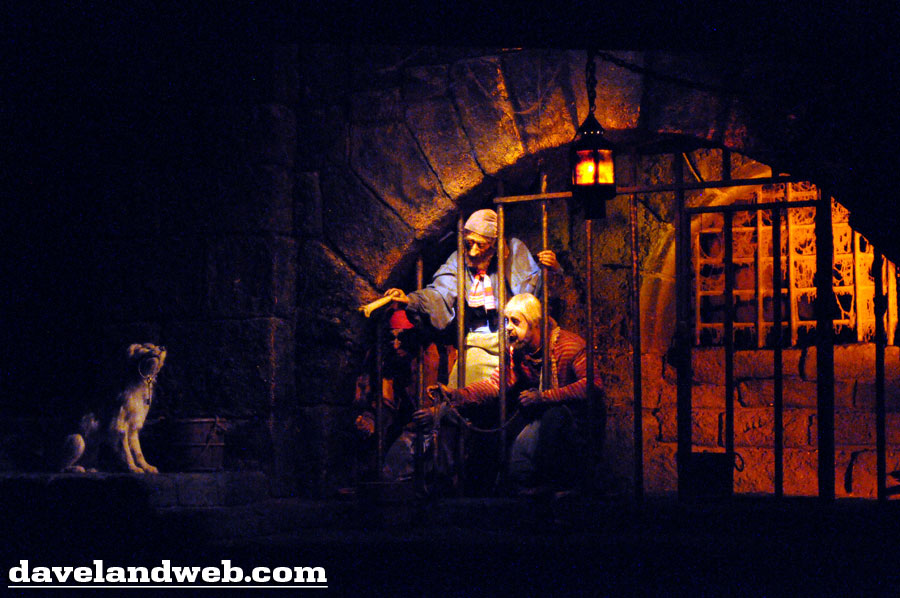 And then it was onto the Mansion for some explosive fun.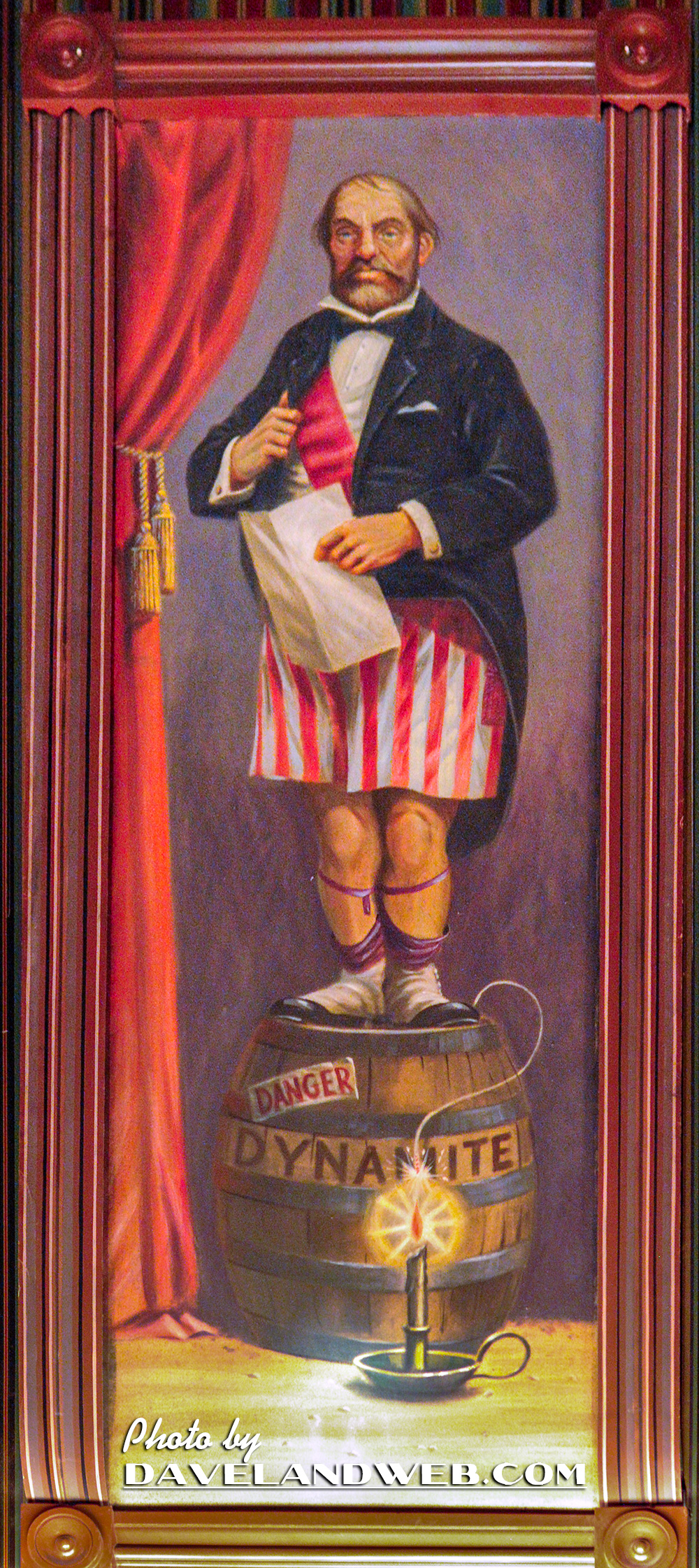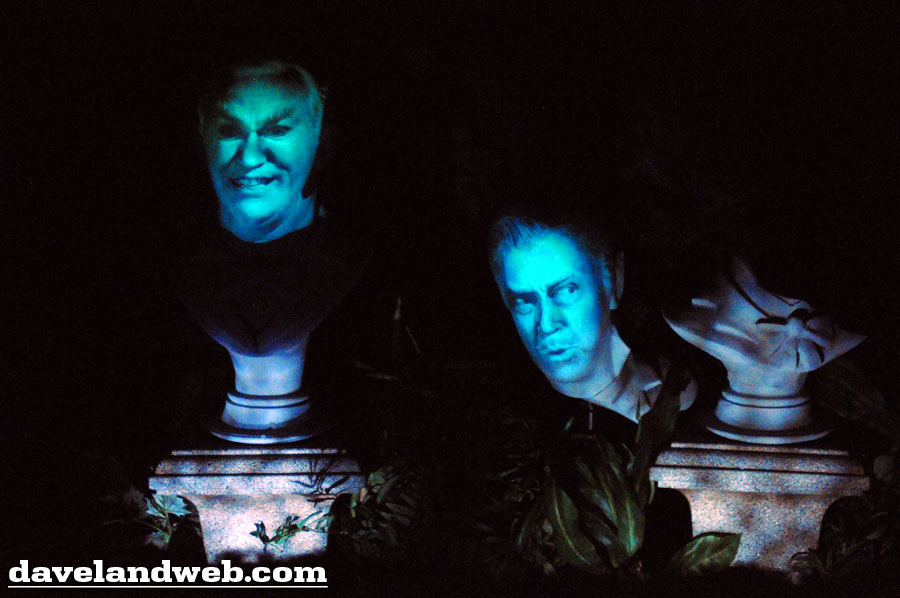 With some time to kill before lunch, what better attraction to enjoy than the Disneyland Railroad? Ton-o-things to see along the way: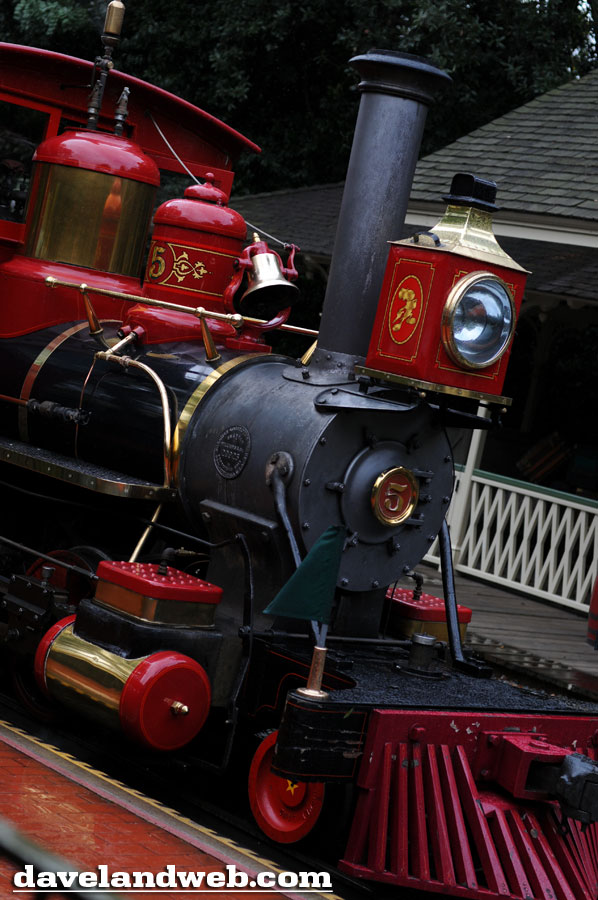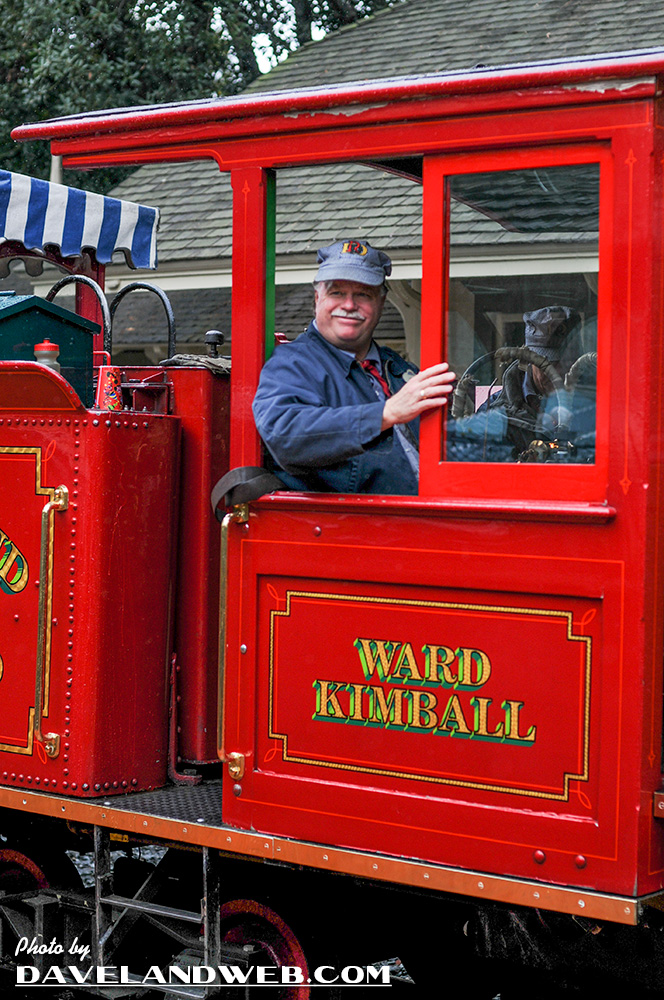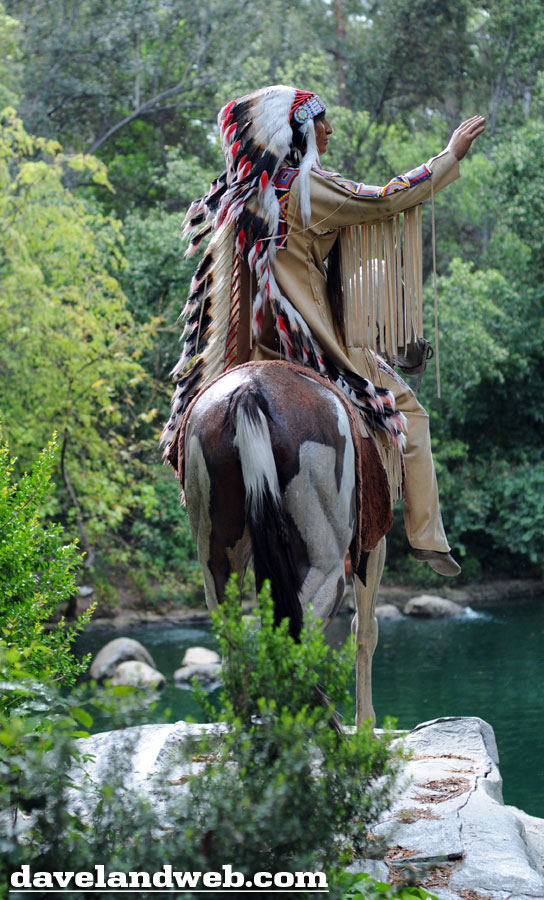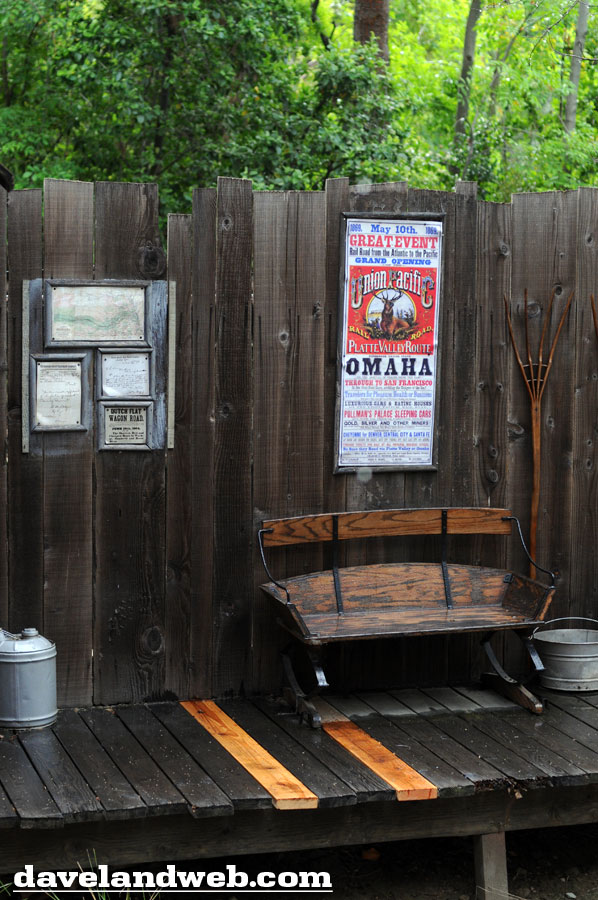 Let's zoom in and see what's on the wall here: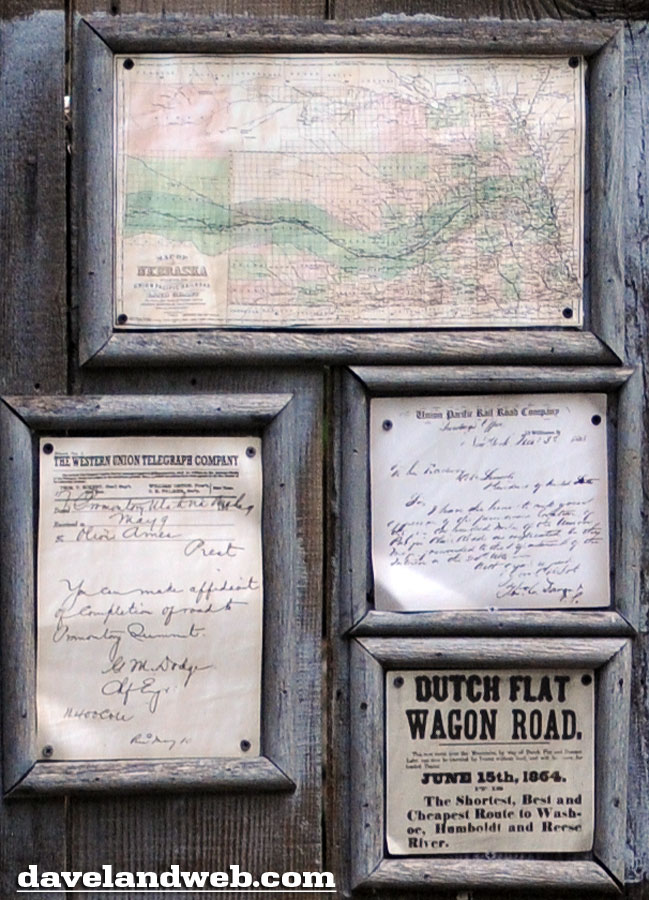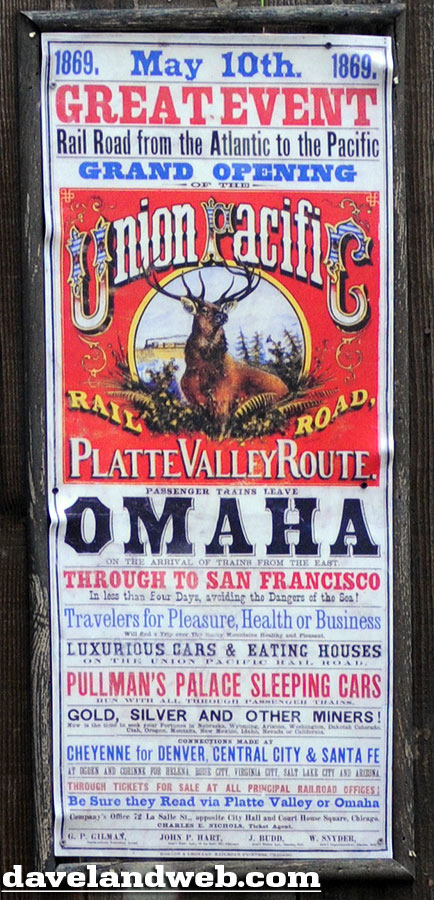 After the Grand Circle Tour, we were back in New Orleans Square, where the area looked very festive with its Mardi Gras trappings.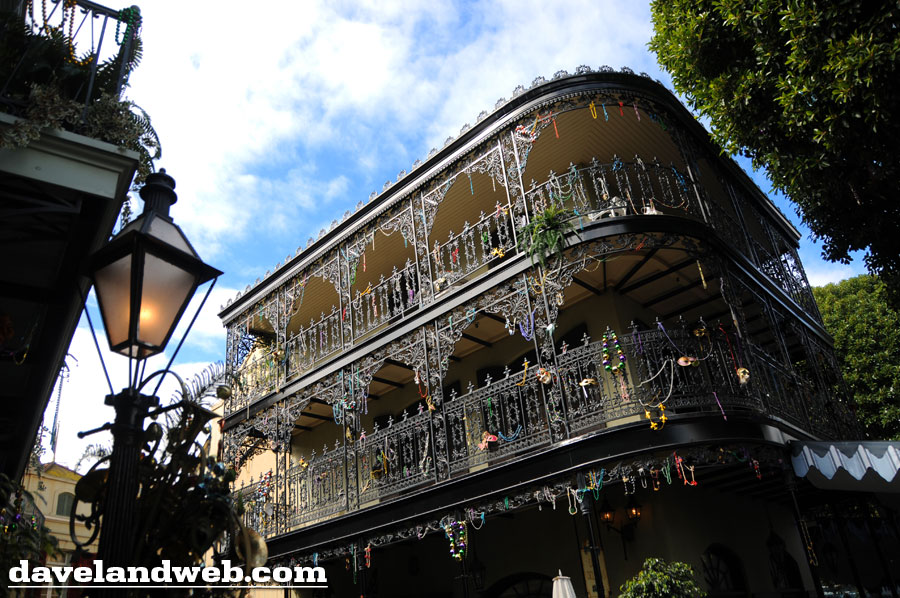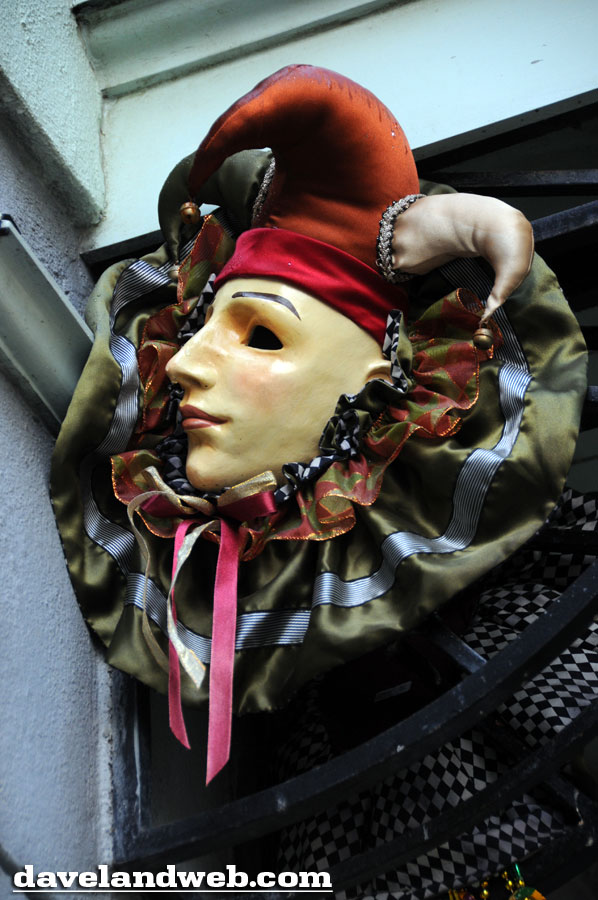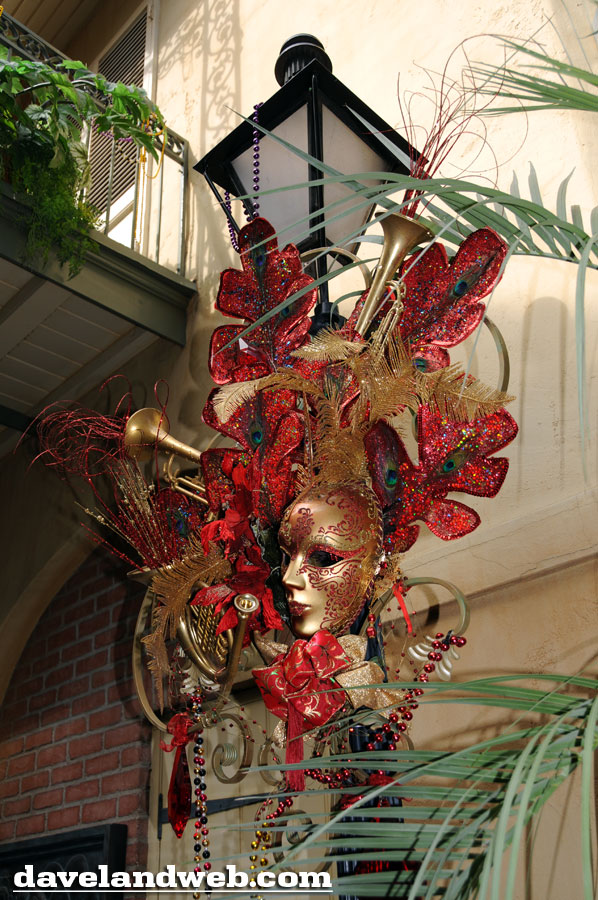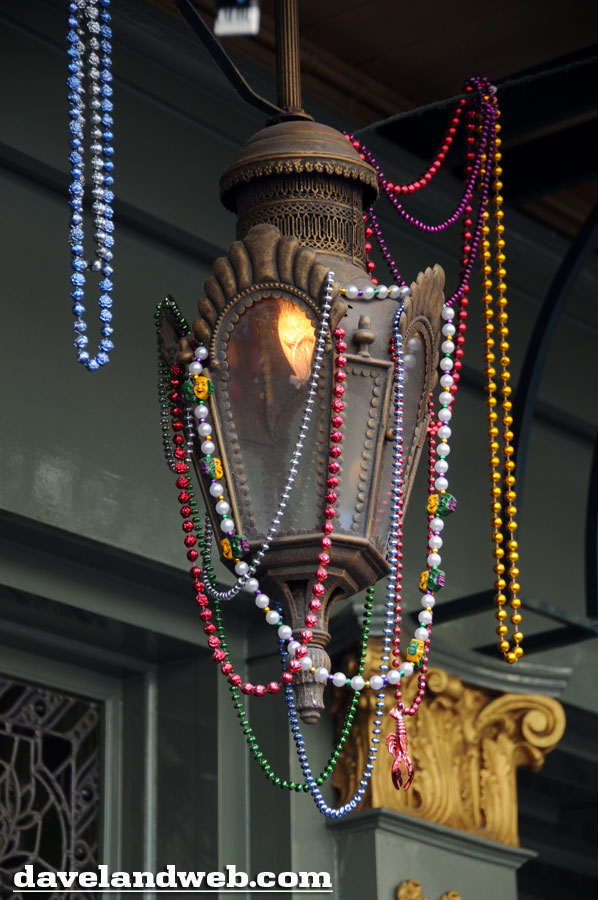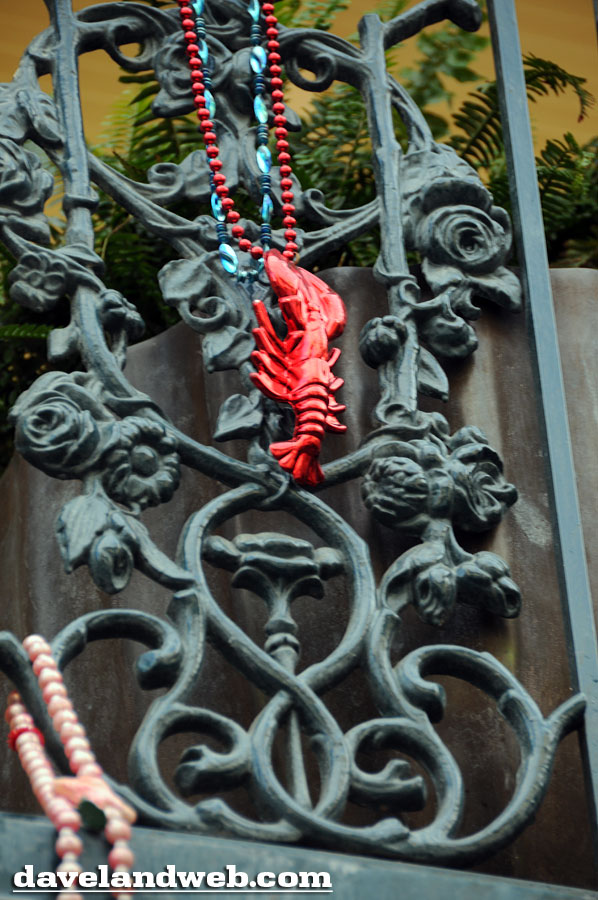 For lunch, Stacy and I met up with a fellow blogger,
Connie from Life Is A Journey
. From reading her blog, I just had a feeling that she'd be fun to hang out with...and I was right. How fun was she? So fun that I forgot to photograph my Monte Cristo. Didn't get a single shot of the overhead lanterns. So fun that I think one of these days she'll join Tim and I on our renegade journey to the Fantasyland Skyway Station.
The view from our waterside table was the best. The food is good at the Bayou, but it's the atmosphere that really makes it a special experience.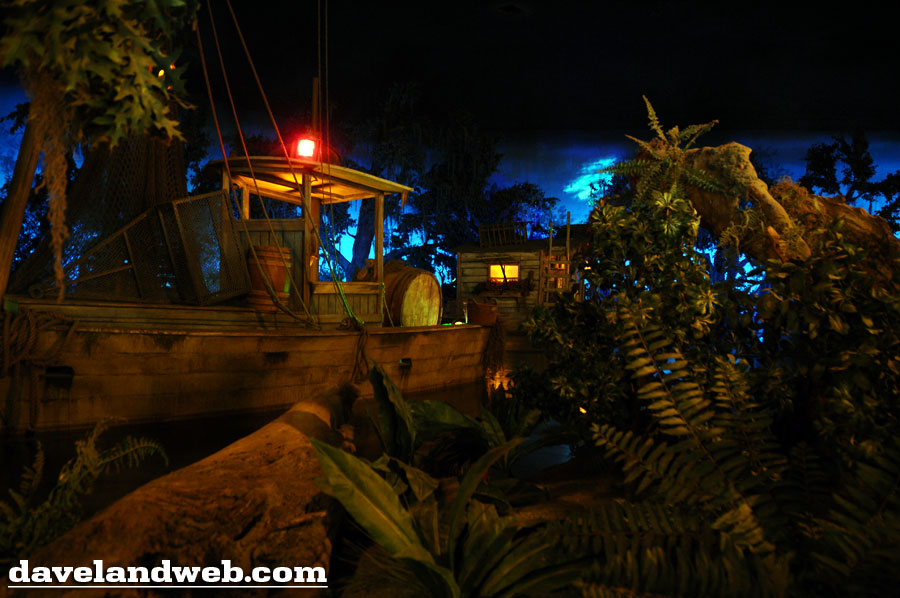 Dessert was much tastier than this photo would make you think. Apple Fritters with Ice Cream and Cherry Sauce.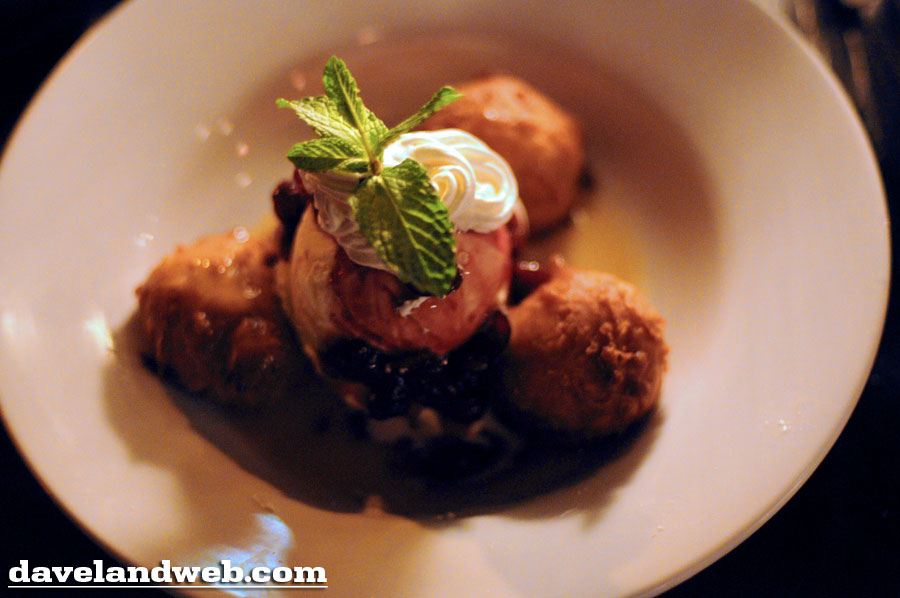 An after lunch shot with Connie, attempting to smile for the camera and fight our Monte Cristo induced food comas.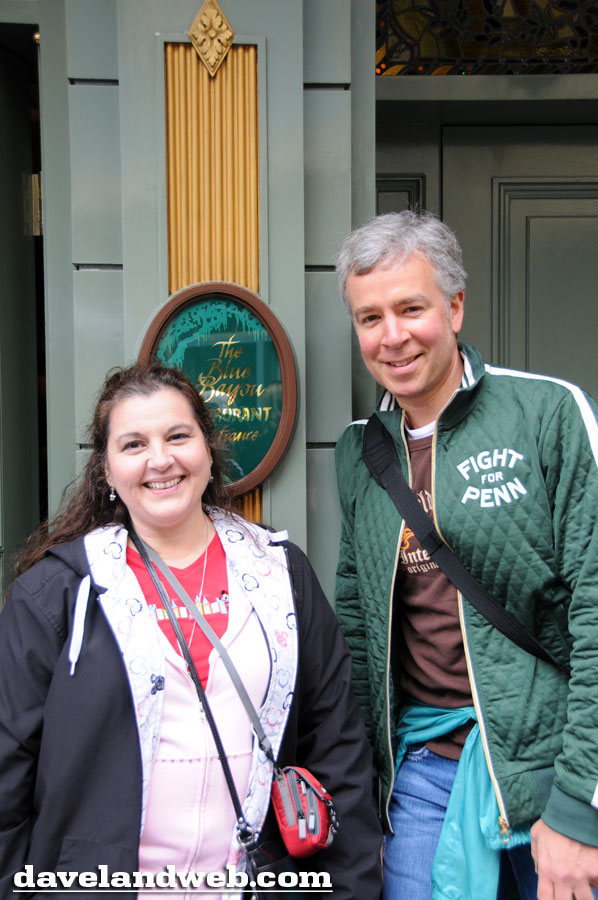 Not quite ready for an attraction, we exited The Bayou and heard the siren's song of Princess Tiana and her Mardi Gras Celebration.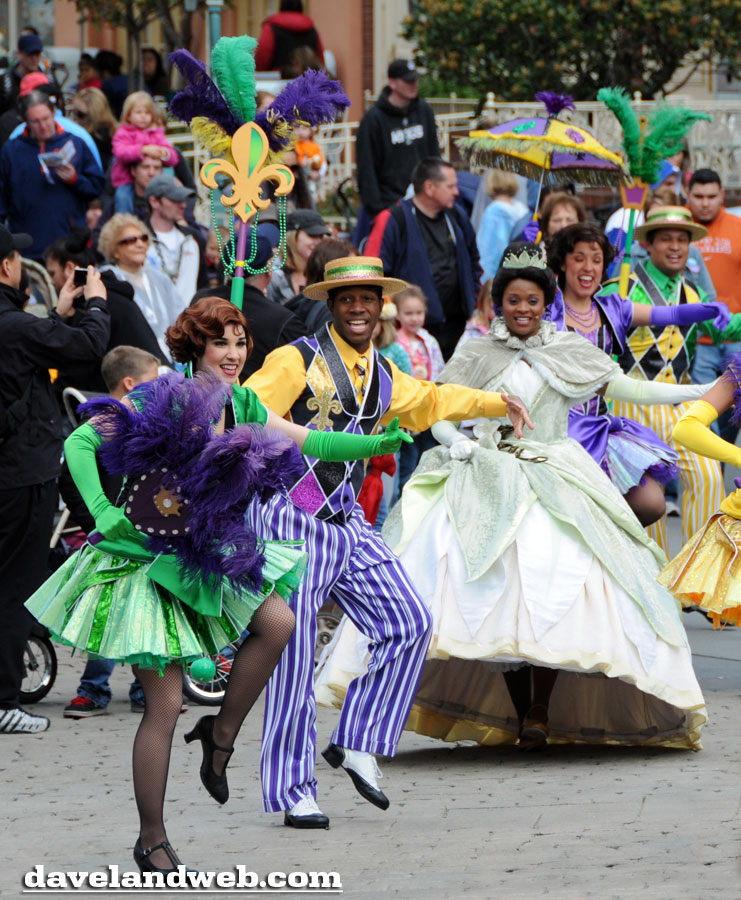 The show is lively, filled with catchy tunes from "The Princess and The Frog."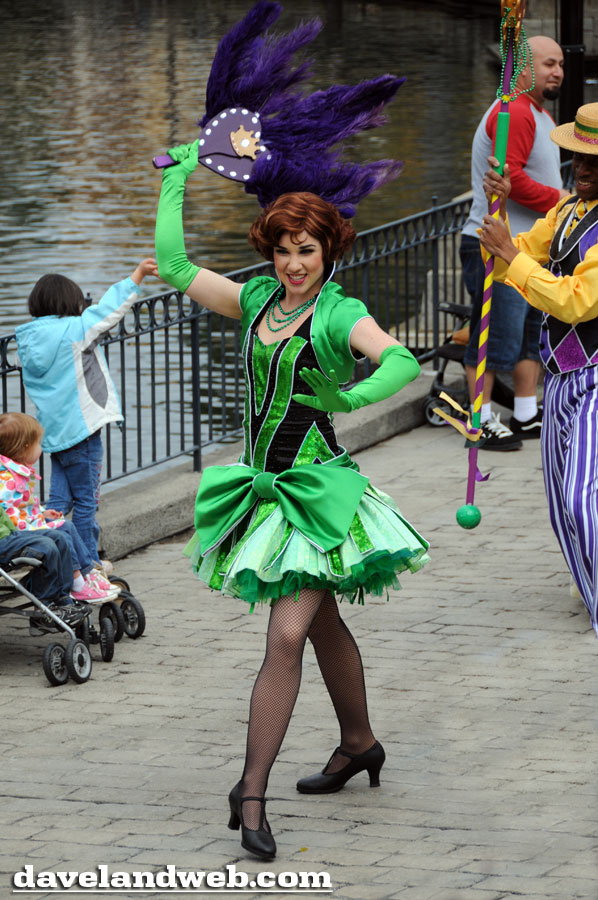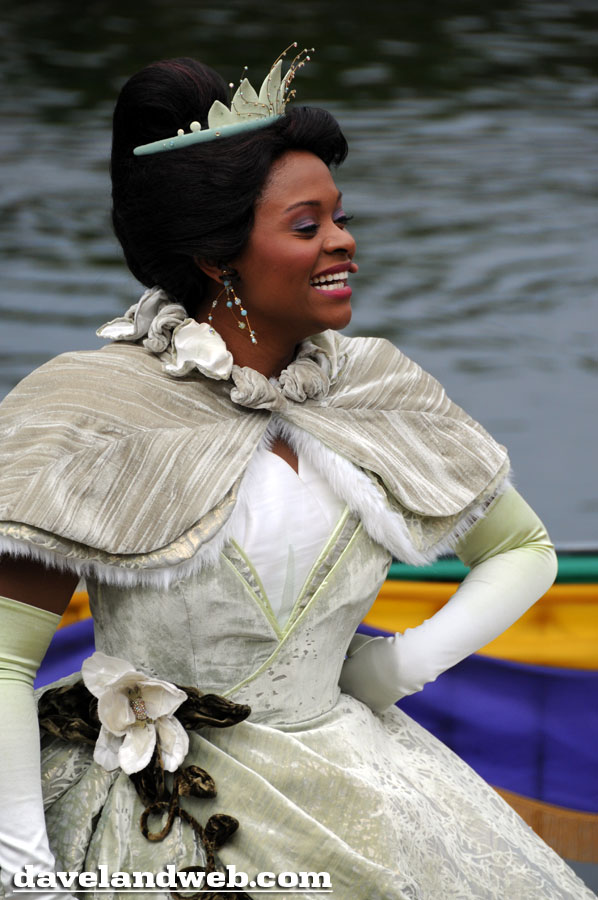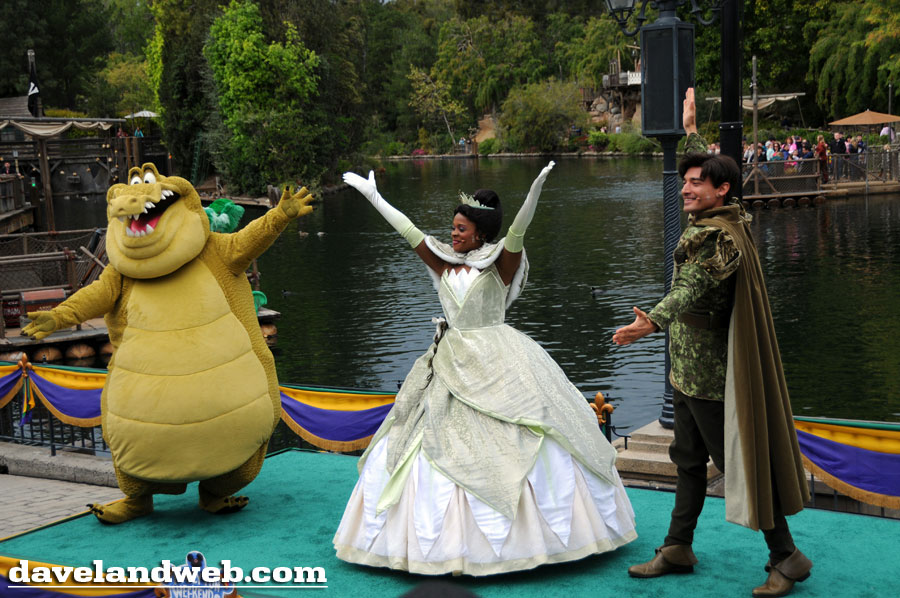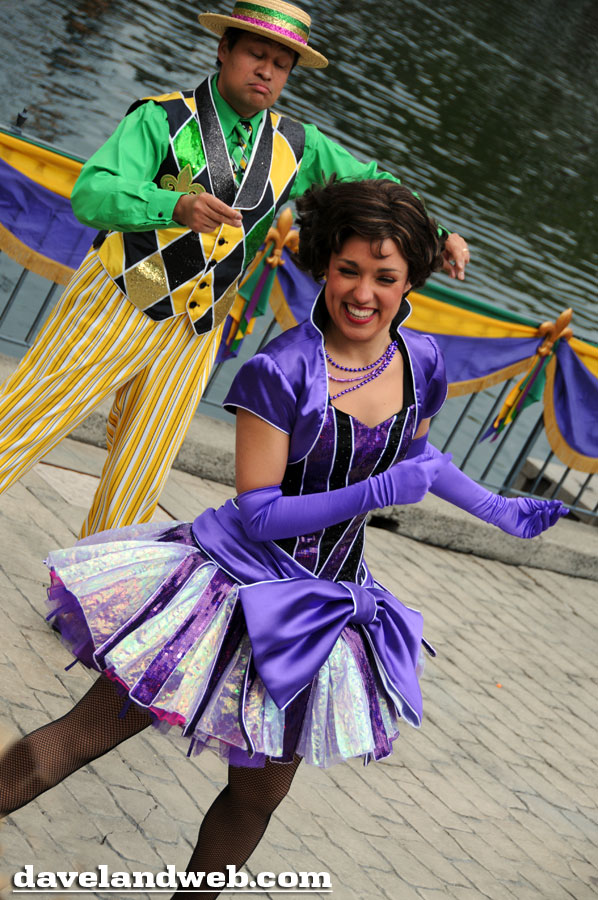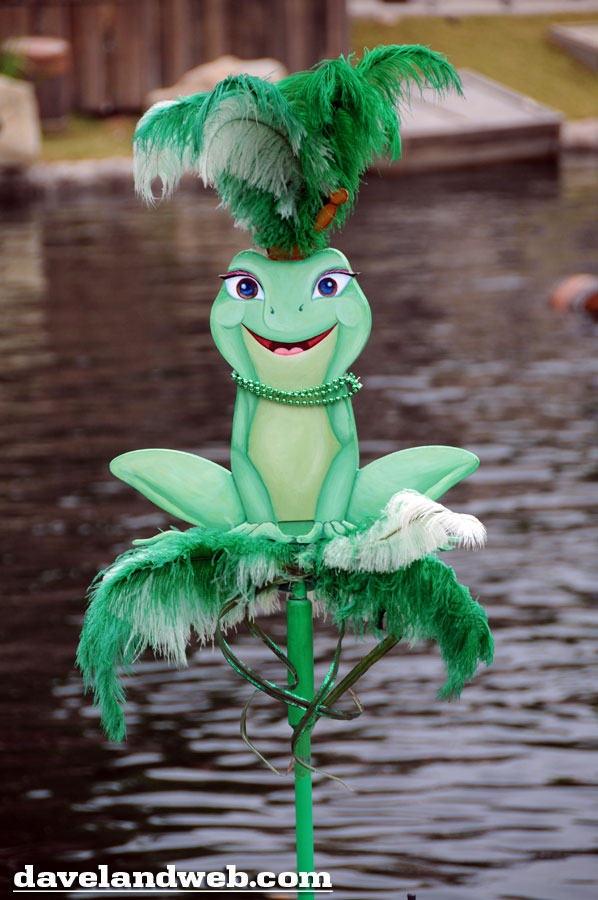 Still more to come!
As a tribute to the recently departed Jane Russell, here's a clip from one of the wackiest musical numbers ever filmed:
See more Disneyland photos at
my main website.