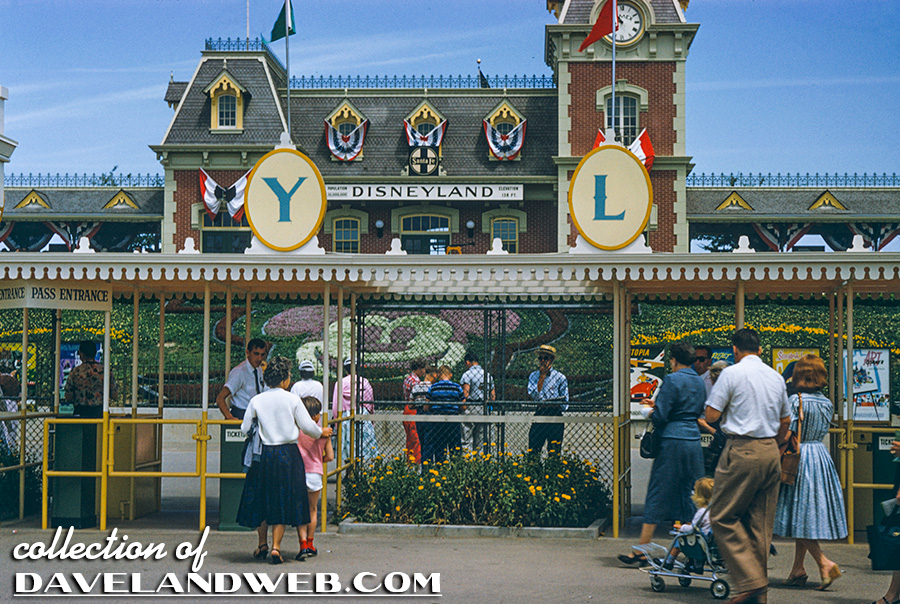 Welcome to Disneyland! And whatever you do, don't shake hands with this young lad, as it would appear he is "digging for buried treasure." Aren't you glad I was able to zoom in for this little detail? Who knows what you might find on the guidebooks he was selling that day!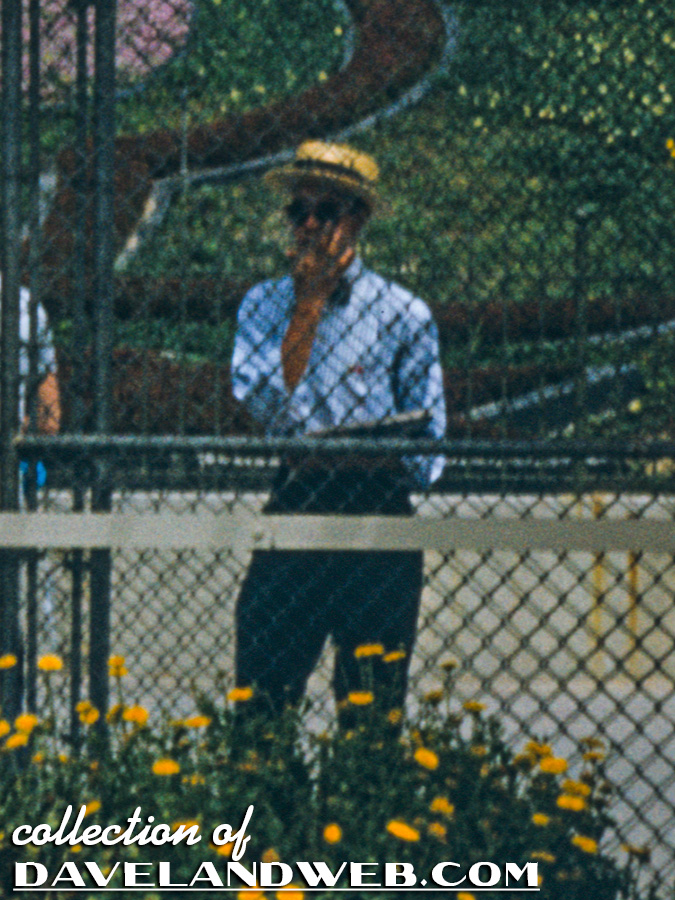 Don't you love it when you enter the park and get to hear the Band? Surely a treat to start the day off right.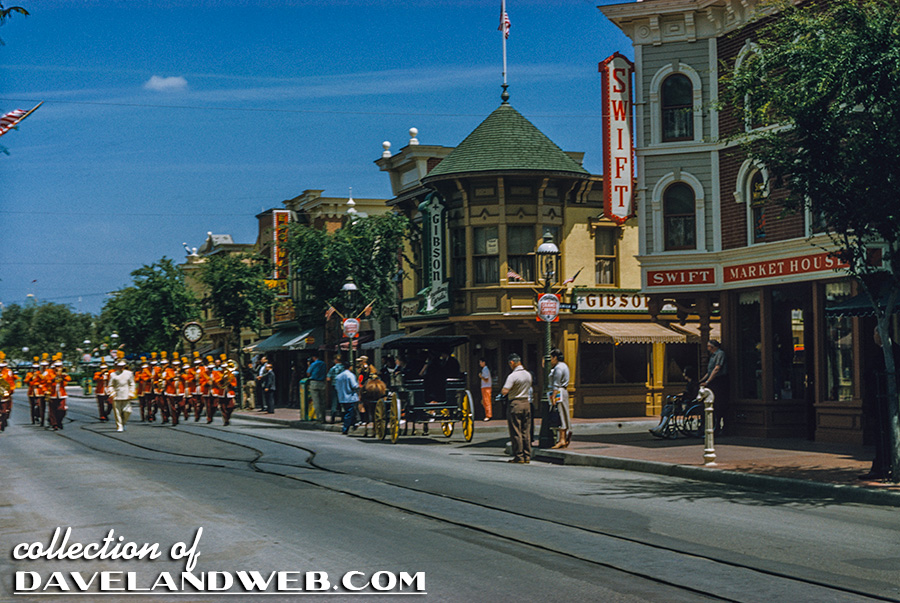 On the other side of the street is the Upjohn Pharmacy.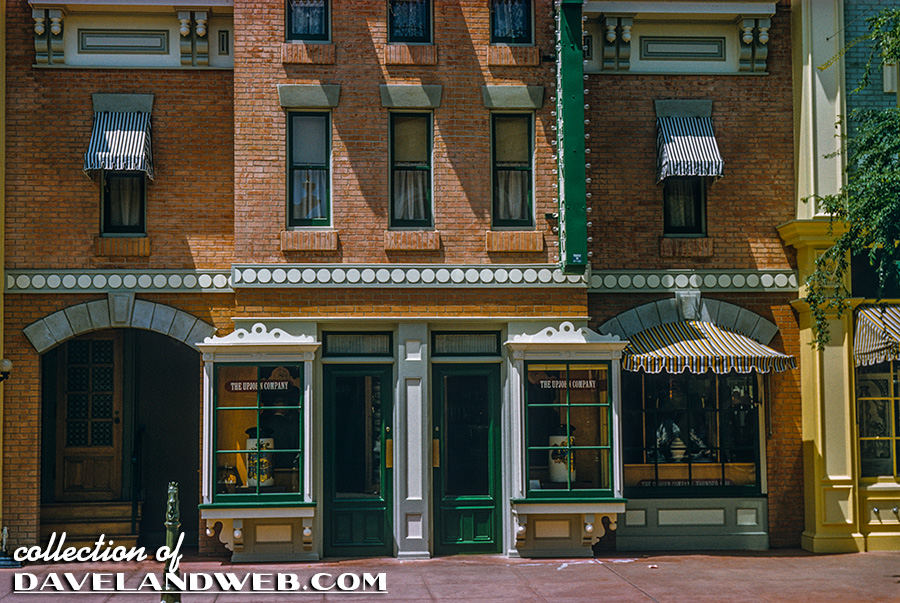 Here's a closeup for all you peeping Toms: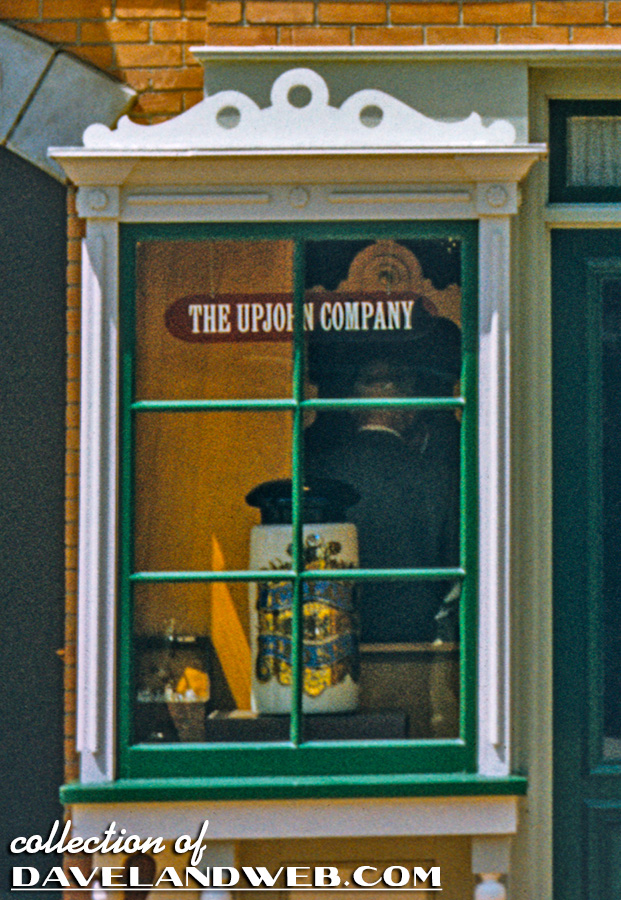 Note the "Rx" on the underside of the light fixture outside the Pharmacy...or don't note it. But please don't come crying to me when you miss that question on the next Disneyland quiz that you take.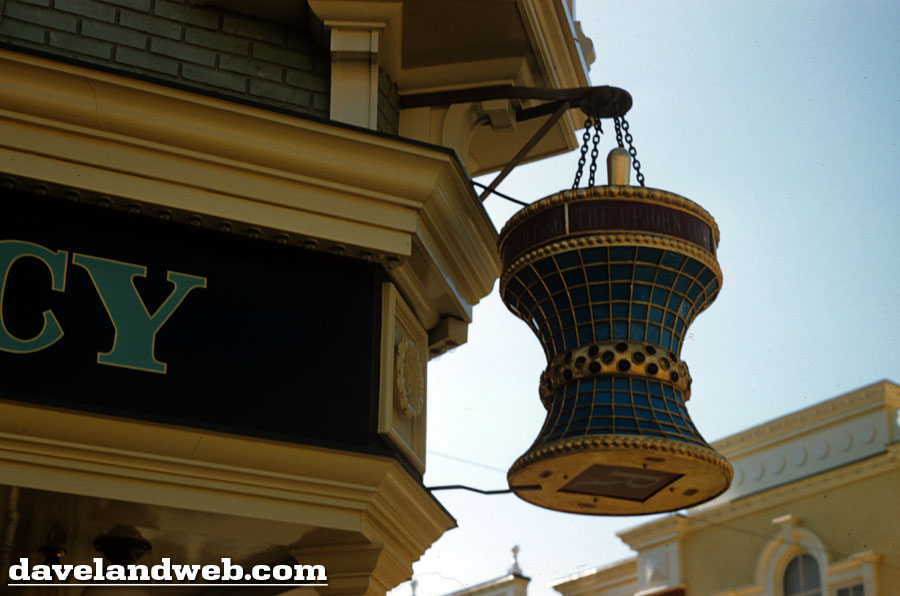 How'd you like to ride this Bob Gurr original up and down Main Street?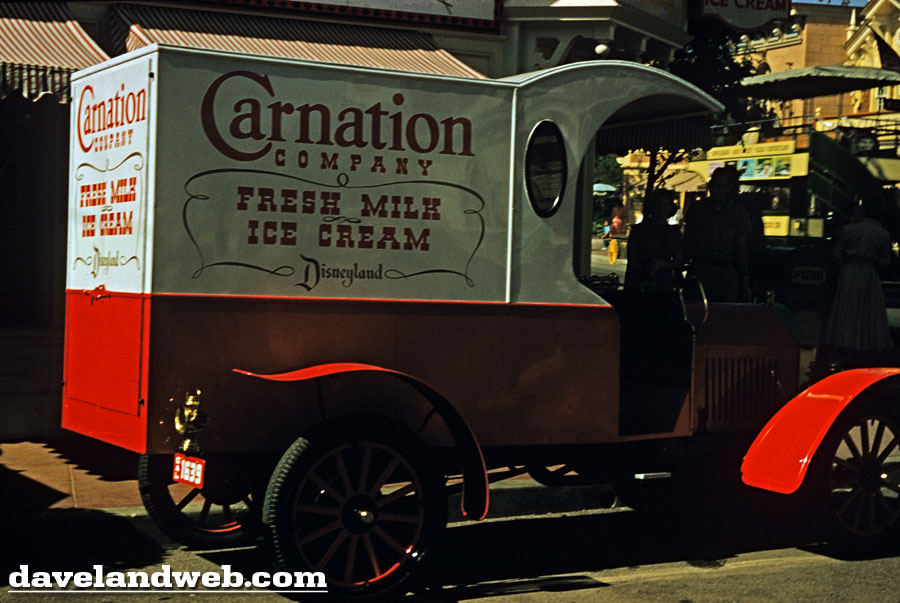 Main Street is celebrating the recently opened Grand Canyon Diorama: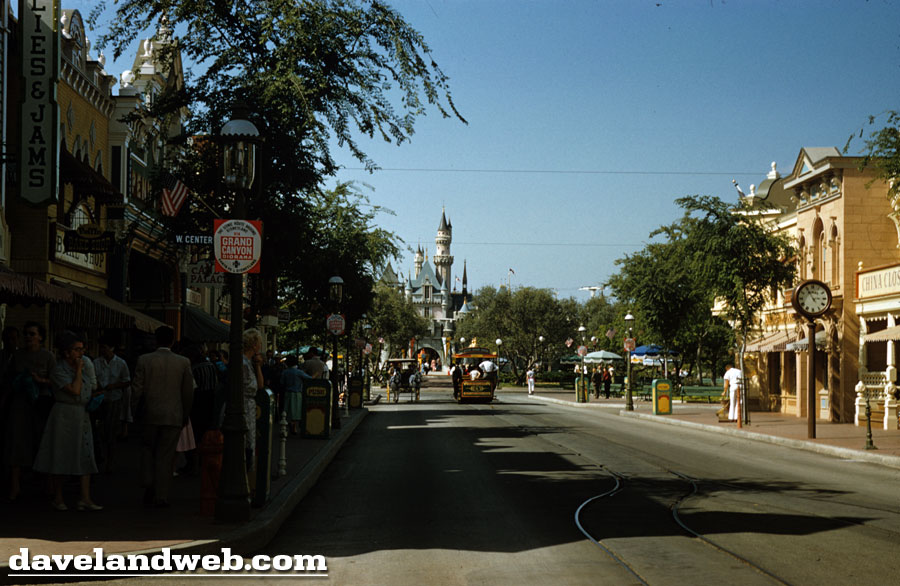 Closing in for a detailed view of the lightpost banner. I think Mabel in the gray dress is a little upset that her favorite shop, The Wizard of Bras, is no longer on Main Street.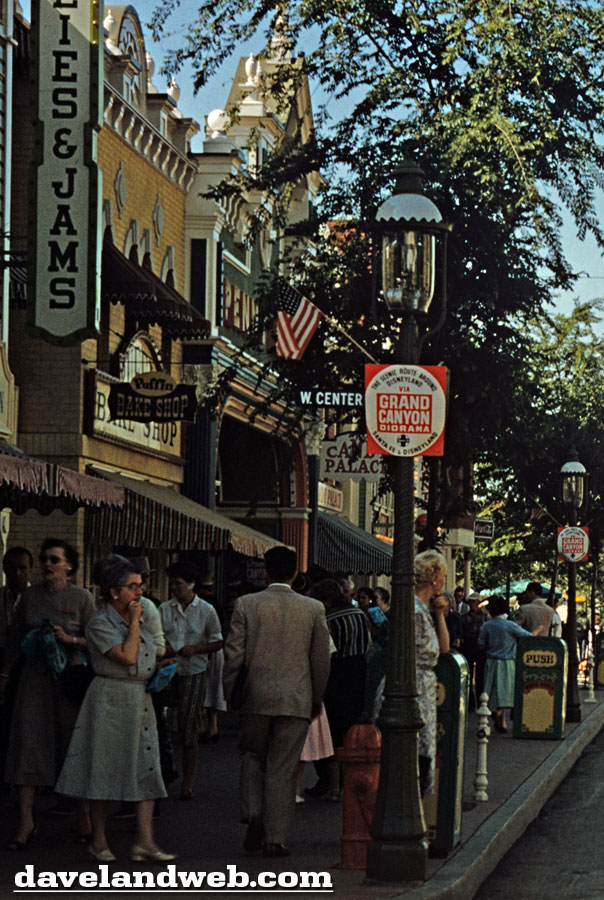 Today's post ends at Central Plaza, where I will leave you at the Plaza Pavillion.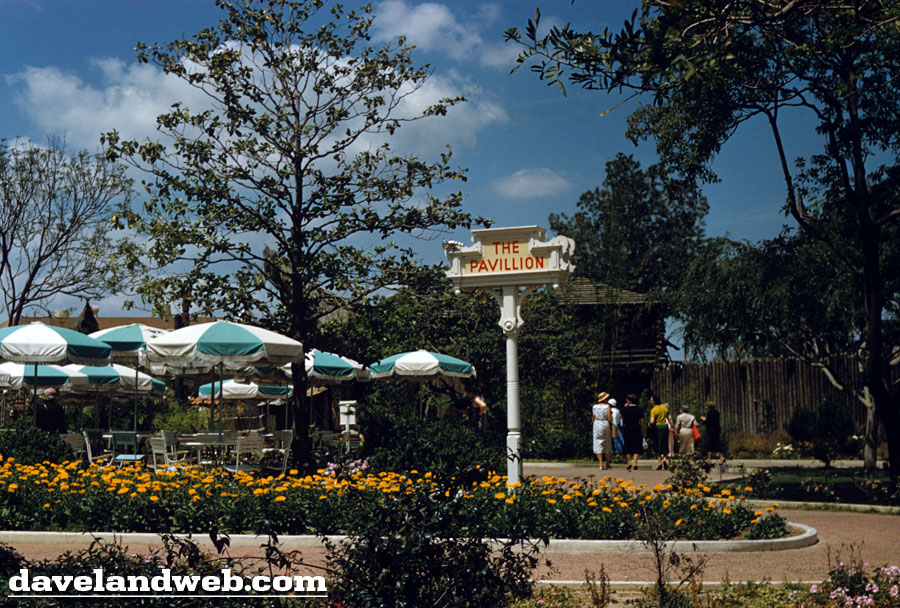 See more vintage and contemporary Disneyland Adventureland photos at
my main website.